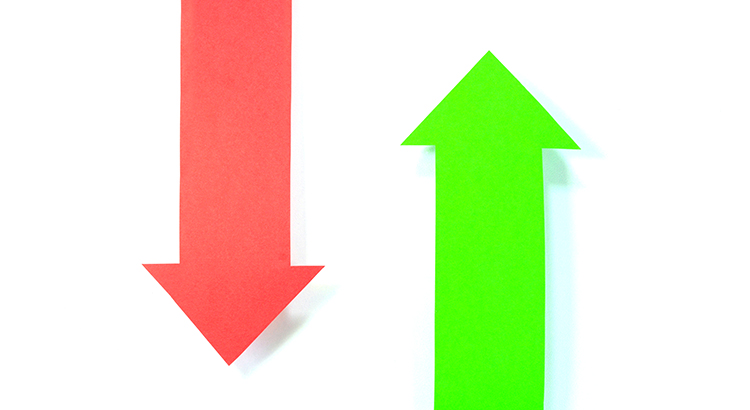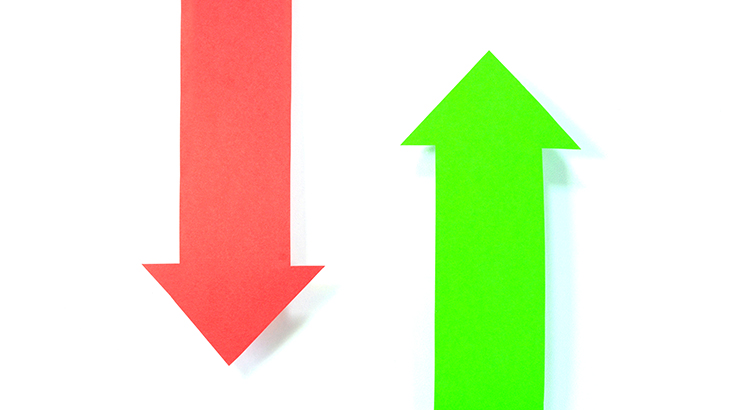 With the housing market staggered to some degree by the health crisis the country is currently facing, some potential purchasers are questioning whether home values will be impacted. The price of any item is determined by supply as well as the market's demand for that item.
Each month the National Association of Realtors (NAR) surveys "over 50,000 real estate practitioners about their expectations for home sales, prices and market conditions" for the REALTORS Confidence Index.
Their latest edition sheds some light on the relationship between seller traffic (supply) and buyer traffic (demand) during this pandemic.
Buyer Demand
The map below was created after asking the question: "How would you rate buyer traffic in your area?"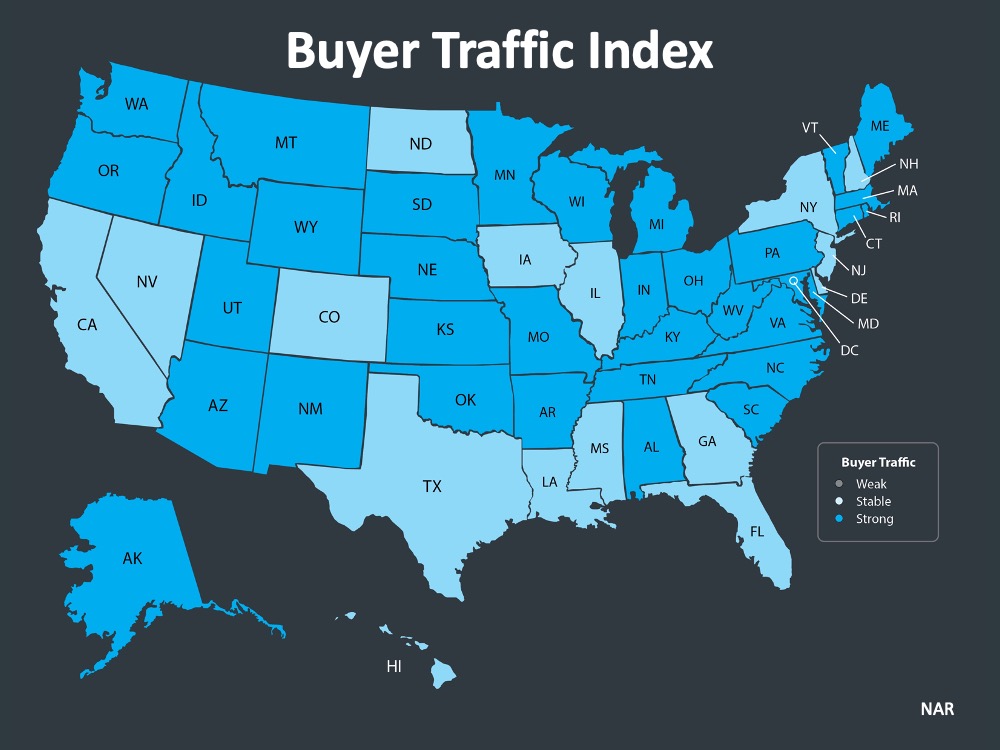 The darker the blue, the stronger the demand for homes is in that area. The survey shows that in 34 of the 50 U.S. states, buyer demand is now 'strong' and 16 of the 50 states have a 'stable' demand.
Seller Supply
The index also asks: "How would you rate seller traffic in your area?"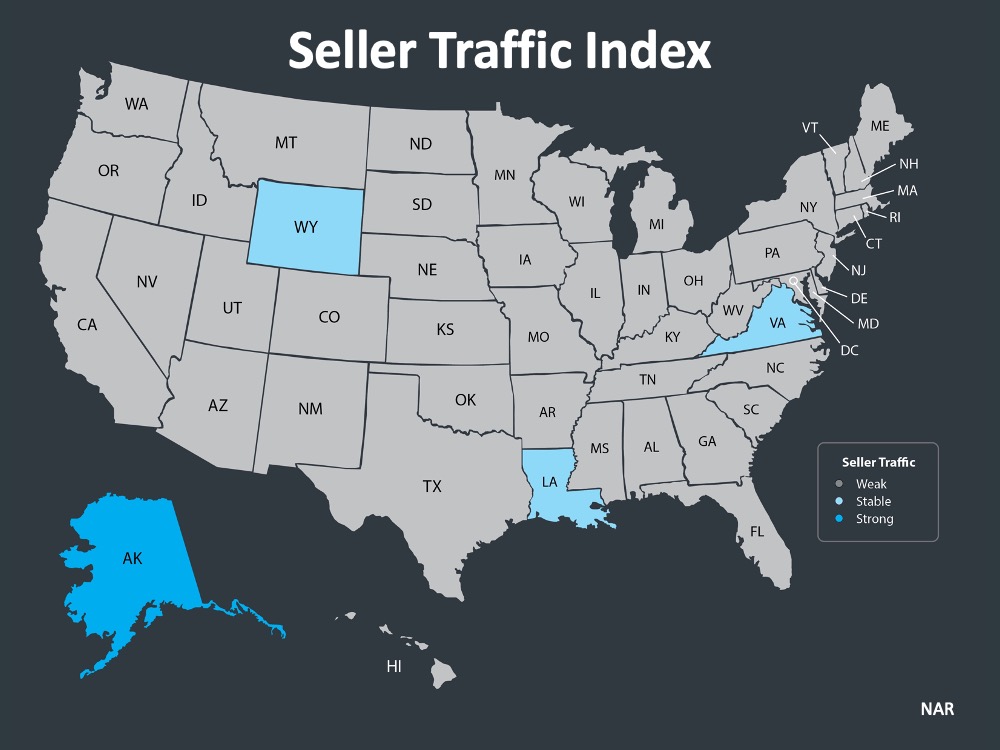 As the map above indicates, 46 states and Washington, D.C. reported 'weak' seller traffic, 3 states reported 'stable' seller traffic, and 1 state reported 'strong' seller traffic. This means there are far fewer homes on the market than what is needed to satisfy the needs of buyers looking for homes right now.
With demand still stronger than supply, home values should not depreciate.
What are the experts saying?
Here are the thoughts of three industry experts on the subject:
"We note that inventory as a percent of households sits at the lowest level ever, something we believe will limit the overall degree of home price pressure through the year."
Mark Fleming, Chief Economist, First American:
"Housing supply remains at historically low levels, so house price growth is likely to slow, but it's not likely to go negative."
"Two forces prevent a collapse in house prices. First, as we indicated in our earlier research report, U.S. housing markets face a large supply deficit. Second, population growth and pent up household formations provide a tailwind to housing demand."
Bottom Line
Looking at these maps and listening to the experts, it seems that prices will remain stable throughout 2020. If you're thinking about listing your home, let's connect to discuss how you can capitalize on the somewhat surprising demand in the market now.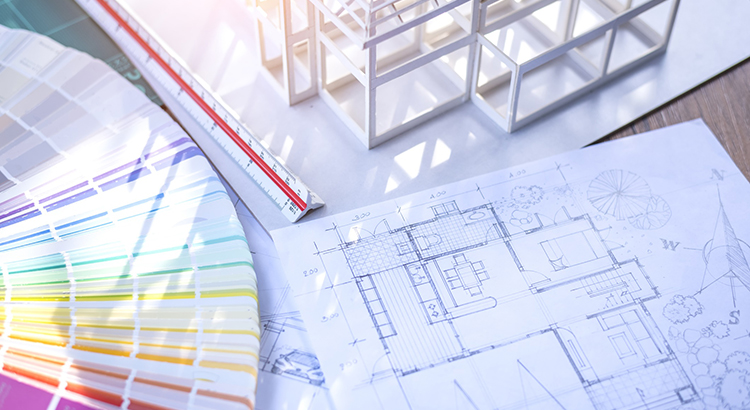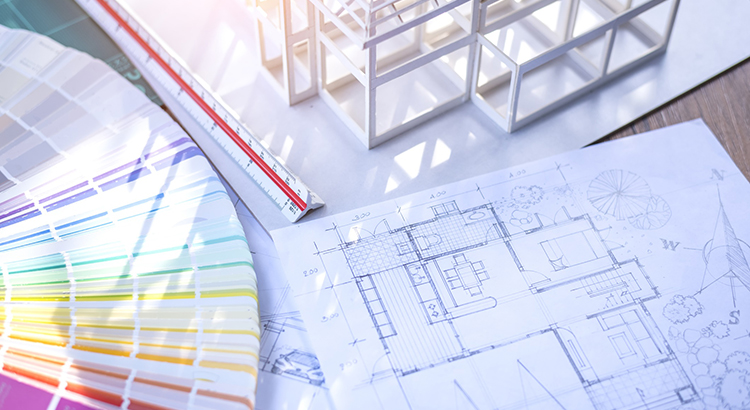 The headlines in real estate today all revolve around one major point: there is a shortage of homes available for sale. Price appreciation is accelerating again because there is a shortage of homes available for sale. First-time buyers are taking longer to purchase a home because there is a shortage of homes available for sale in the lower price points. Boomers are staying in their current homes longer because there is a shortage of homes available for sale to which they would move. In certain markets, affordability is becoming more challenging because there is a shortage of homes available for sale.
What's the major reason for this lack of housing inventory?
The issue was examined in a recent article by the National Home Builders Association (NAHB). In the article, Robert Dietz, Chief Economist for NAHB, explained:
"Home building in the 2010s was a story of the Long Recovery. After the Great Recession, the number of home builders declined significantly, and housing production was unable to meet buyer demand…Years of population and household formation growth, combined with relatively reduced levels of home building, have left the market with a critical supply shortage."
Here are the single-family home construction starts by decade for the last six decades: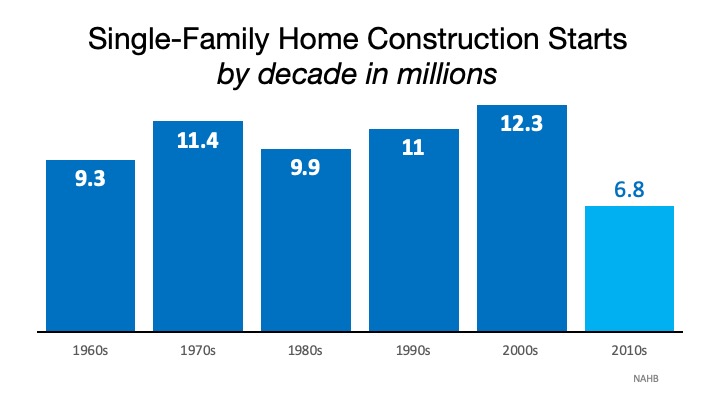 Obviously, there's a current shortage of homes for sale because not enough houses were built over the last ten years. To add to the challenge, the U.S. population expanded by more than 20 million people during the 2010s.
Below is a graph showing the number of starts per million in population. The last decade shows that starts per population were less than half the average of the previous five decades.
There's good news coming!
The NAHB article explains that there is light at the end of the tunnel.
How confident home builders are in the housing market is a great indicator of how much building is about to get started. The NAHB/Wells Fargo Housing Market Index (HMI) gauges builder perceptions of current single-family home sales and sales expectations for the next six months as "good," "fair," or "poor." The survey also asks builders to rate traffic of prospective buyers as "high to very high," "average," or "low to very low." Scores for each component are then used to calculate a seasonally adjusted index where any number over 50 indicates that more builders view conditions as "good" than "poor."
Here are the HMI readings going back to 2008: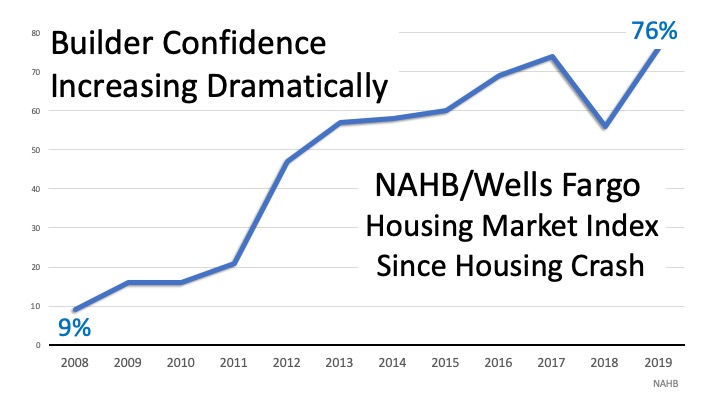 The 2019 confidence reading of 76 was the highest since 1999. The January 2020 index came in at one point lower at 75. These readings indicate we should see an increase in new residential construction in 2020. Just last week, NAHB Chairman Greg Ugalde stated:
"Low interest rates and a healthy labor market combined with a need for additional inventory are setting the stage for further home building gains in 2020."
The increase in housing starts has already begun. According to the January report from the U.S. Census Bureau and the U.S. Department of Housing and Urban Development, single‐family housing starts were up 11.2% and attained the highest level in thirteen years.
Bottom Line
Whether you're a first-time buyer or a seller thinking of moving up or down, 2020 could be your year with more new construction homes coming to market.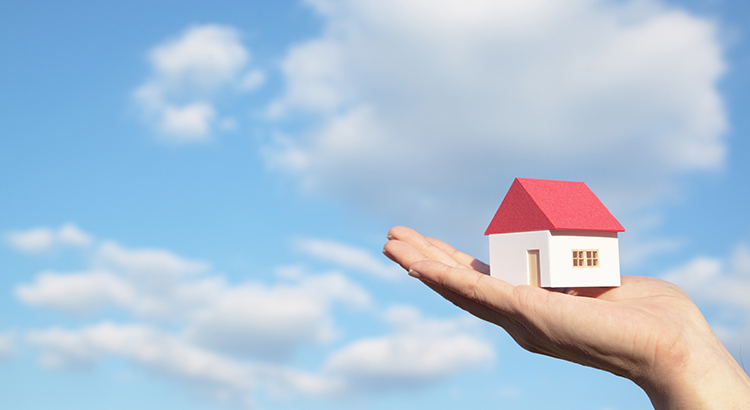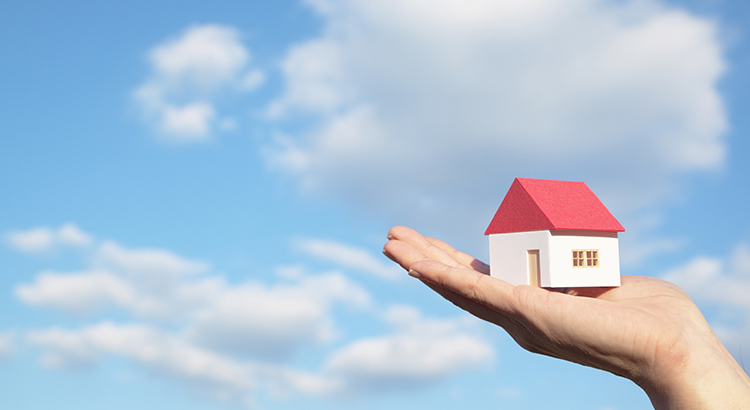 Home values have been increasing for 93 consecutive months, according to the National Association of Realtors. If you're a homeowner, particularly one looking to downsize your living space, that's great news, as you've likely built significant equity in your home.
Here's some more good news: mortgage rates are expected to remain low throughout 2020 at an average of 3.8% for a 30-year fixed-rate loan.
The combination of leveraging your growing equity and capitalizing on low rates could make a big difference in your housing plans this year.
How to Use Your Home Equity
For move-up buyers, the typical pattern for building financial stability and wealth through homeownership works this way: you buy a house and gain equity over several years of mortgage payments and price appreciation. You then take that equity from the sale of your house to make a down payment on your next home and repeat the process.
For homeowners ready to downsize, home equity can work in a slightly different way. What you choose to do depends in part upon your goals.
According to HousingWire.com, for some, the desire to downsize may be related to retirement plans or children aging out of the home. Others may be choosing to live in a smaller home to save money or simplify their lifestyle in a space that's easier to clean and declutter. The reasons can vary greatly and by generation.
Those who choose to put their equity toward a new home have the opportunity to make a substantial down payment or maybe even to buy their next home in cash. This is incredibly valuable if your goal is to have a minimal mortgage payment or none at all.
A local real estate professional can help you evaluate your equity and how to use it wisely. If you're planning to downsize, keep in mind that home prices are anticipated to continue rising in 2020, which could influence your choices.
The Impact of Low Mortgage Rates
Low mortgage rates can offset price hikes, so locking in while rates are low will be key. For many downsizing homeowners, a loan with a shorter term is ideal, so the balance can be reduced more quickly.
Interest rates on 10, 15, and 20-year loans are lower than the rates on a 30-year fixed-rate loan. If you're downsizing your housing costs, you may prefer a shorter-term loan to pay off your home faster. This way, you can save thousands in interest payments over time.
Bottom Line
If you're planning a transition into a smaller home, the twin trends of low mortgage rates and rising home equity can kickstart or boost your plans, especially if you're anticipating retirement soon or just want to live in a smaller home that's easier to maintain. Let's get together today to explore your options.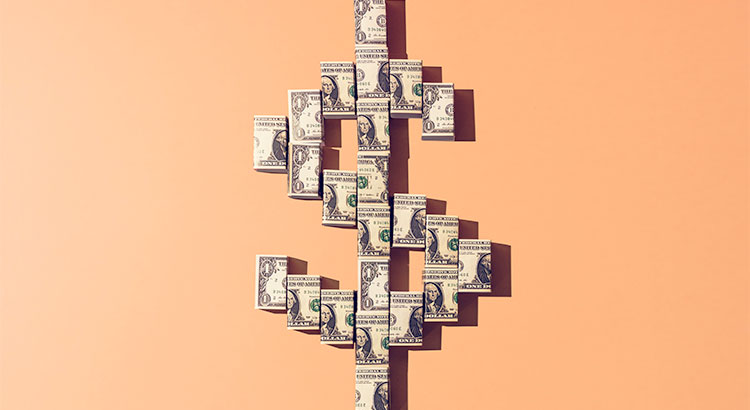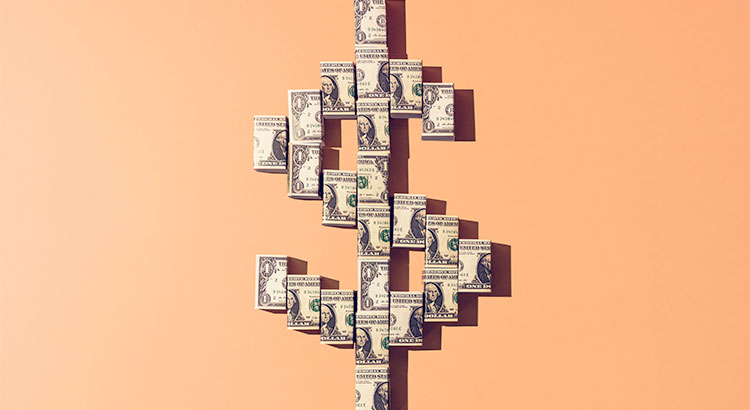 With the current uncertainty about the economy triggered by a potential trade war, some people are waiting to purchase their first home or move-up to their dream house because they think or hope home prices will drop over the next few years. However, the experts disagree with this perspective.
Here is a table showing the predicted levels of appreciation from six major housing sources.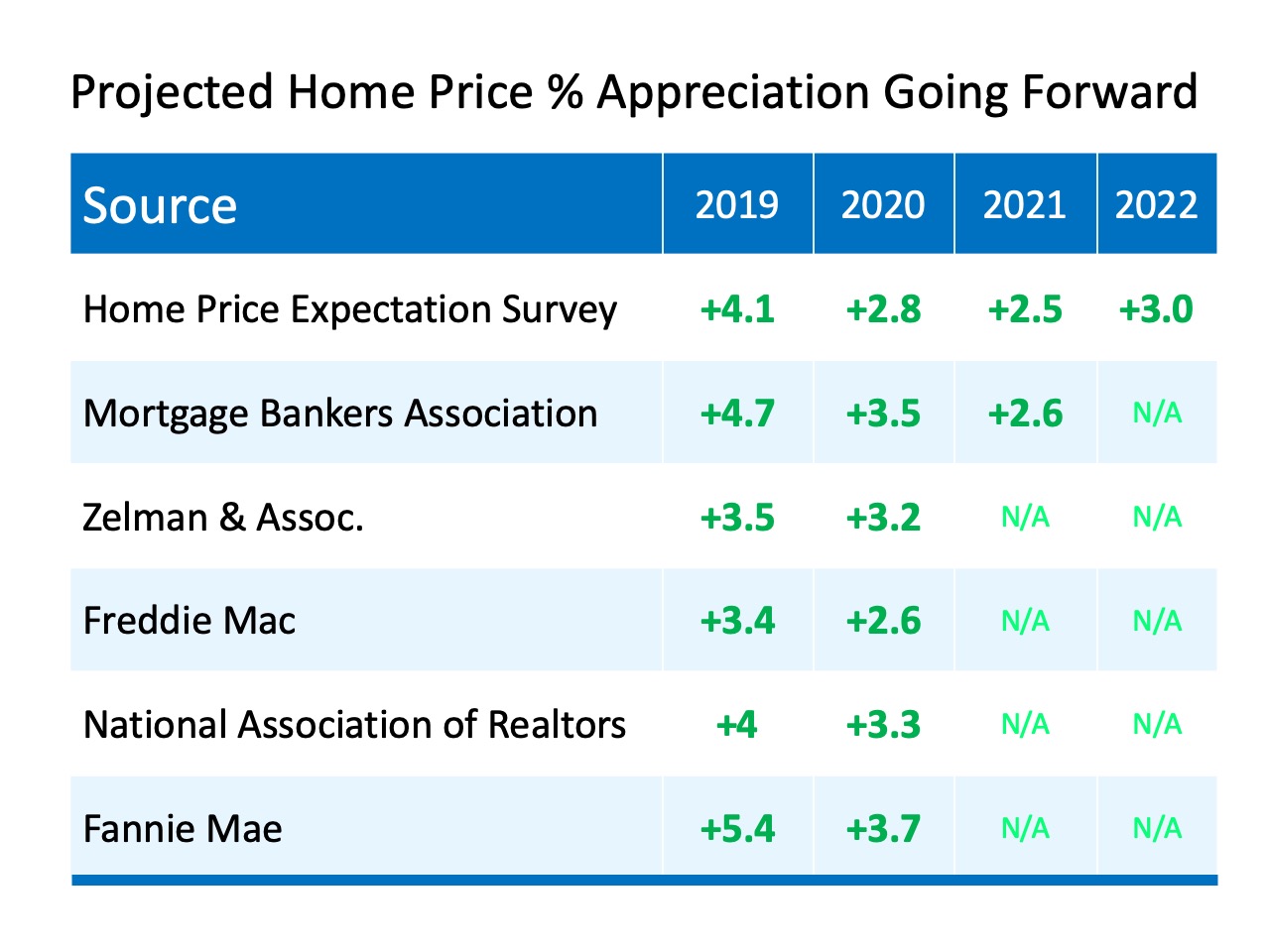 As we can see, every source believes home prices will continue to appreciate (albeit at lower levels than we have seen over the last several years). But, not one source is calling for residential real estate values to depreciate.
Additionally, ARCH Mortgage Insurance Company in their current Housing and Mortgage Market Review revealed their latest ARCH Risk Index, which estimates the probability of home prices being lower in two years. There was not one state that even had a moderate probability of home prices lowering. In fact, 34 of the 50 states had a minimal probability.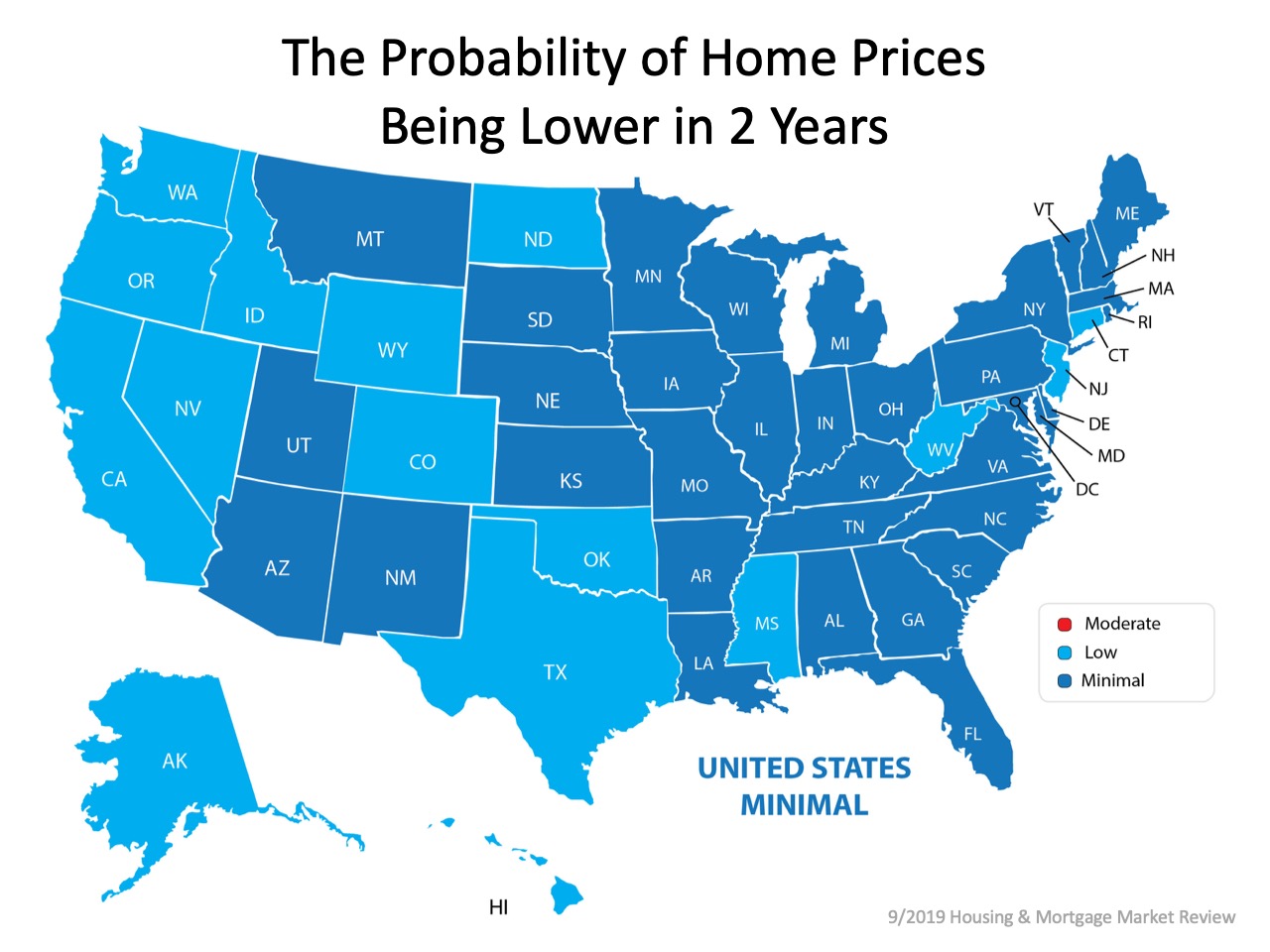 Bottom Line
Those waiting for prices to fall before purchasing a home should realize that the probability of that happening anytime soon is very low. With mortgage rates already at near historic lows, now may be the time to act.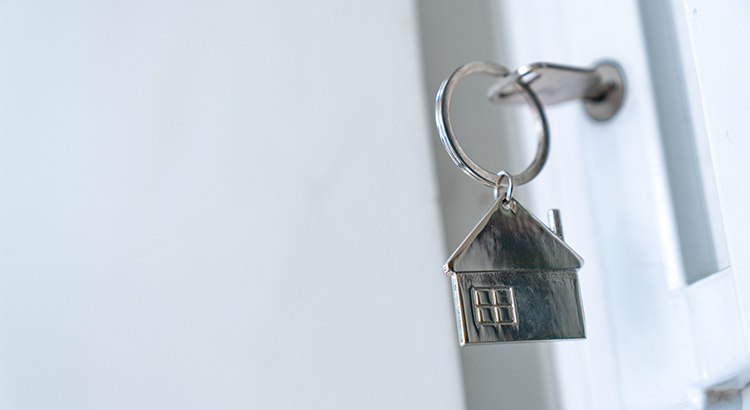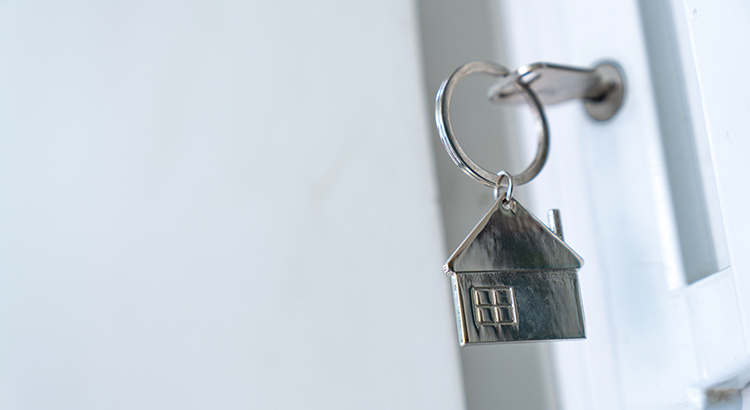 Whether you are a first-time buyer or looking to move up to the home of your dreams, now is a great time to purchase a home. Here are three major reasons to buy today.
1. Affordability
Many people focus solely on price when talking about home affordability. Since home prices have appreciated throughout the past year, they assume homes are less affordable. However, affordability is determined by three components:
Price
Wages
Mortgage Interest Rate
Prices are up, but so are wages – and interest rates have recently dropped dramatically (see #2 below). As a result, the National Association of Realtors' (NAR) latest Affordability Index report revealed that homes are MORE affordable throughout the country today than they were a year ago.
"All four regions saw an increase in affordability from a year ago. The South had the biggest gain in affordability of 6.9%, followed by the West with a gain of 6.0%. The Midwest had an increase of 5.8%, followed by the Northeast with the smallest gain of 1.8%."
2. Mortgage Interest Rates
Mortgage rates have dropped almost a full point after heading toward 5% last fall and early winter. Currently, they are below 4%.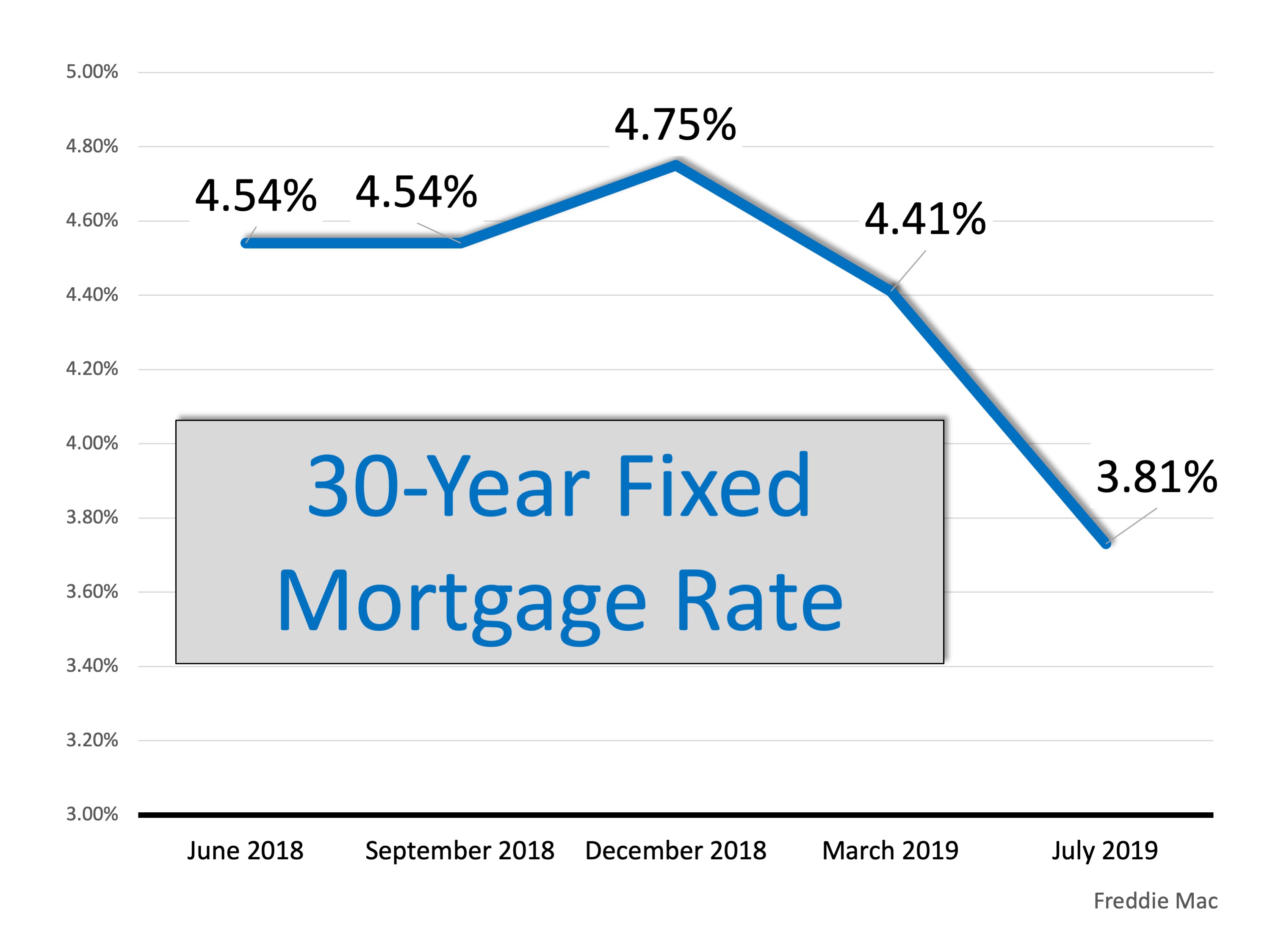 Additionally, Fannie Mae recently predicted the average rate for a 30-year fixed mortgage will be 3.7% in the second half of 2019. That compares to a 4.4% average rate in the first quarter and 4% in the second quarter.
With mortgage rates remaining near historic lows, Fannie Mae and others have increased their forecasts for housing appreciation for the rest of the year. If home price gains are about to re-accelerate, buying now rather than later makes financial sense.
3. Increase Family Wealth
Homeownership has always been recognized as a sensational way to build long-term family wealth. A new report by ATTOM Data Solutions reveals:
"U.S. homeowners who sold in the second quarter of 2019 realized an average home price gain since purchase of $67,500, up from an average gain of $57,706 in Q1 2019 and up from an average gain of $60,100 in Q2 2018. The average home seller gain of $67,500 in Q2 2019 represented an average 33.9 percent return as a percentage of original purchase price."
The longer you delay purchasing a home, the longer you are waiting to put the power of home equity to work for you.
Bottom Line
With affordability increasing, mortgage rates decreasing, and home values about to re-accelerate, it may be time to make a move. Let's get together to determine if buying now makes sense for your family.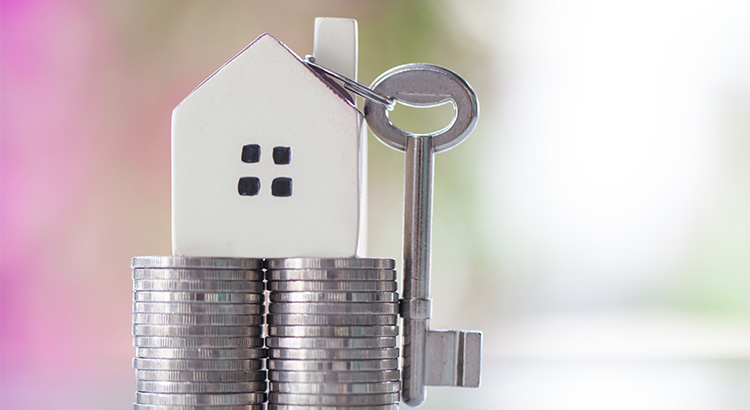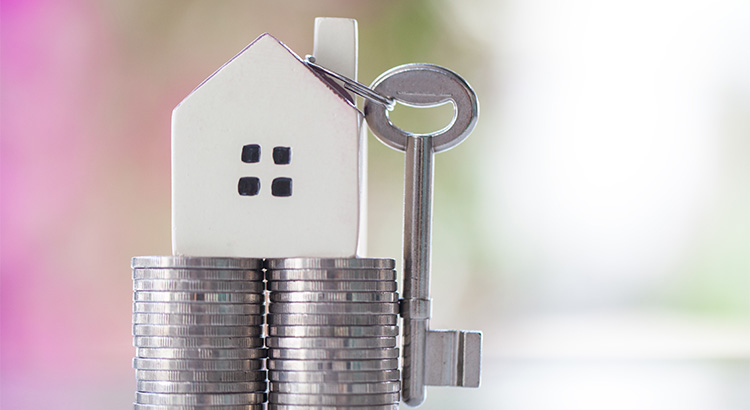 Questions continue to come up about where home prices will head throughout the rest of this year, as well as where they may be going over the few years beyond.
We've gathered current data from the industry's most reliable sources to help answer these questions:
The Home Price Expectation Survey – A survey of over 100 market analysts, real estate experts, and economists conducted by Pulsenomics each quarter.
Mortgage Bankers Association (MBA) – As the leading advocate for the real estate finance industry, the MBA enables members to successfully deliver fair, sustainable, and responsible real estate financing within ever-changing business environments.
Zelman & Associates – The firm leverages unparalleled housing market expertise, extensive surveys of industry executives, and rigorous financial analysis to deliver proprietary research and advice to leading global institutional investors and senior-level company executives.
Freddie Mac – An organization whose mission is to provide liquidity, stability, and affordability to the U.S. housing market in all economic conditions extending to all communities from coast to coast.
The National Association of Realtors (NAR) – The largest association of real estate professionals in the world.
Fannie Mae – A leading source of financing for mortgage lenders, providing access to affordable mortgage financing in all markets.
Here's the home price appreciation these experts are projecting over the next few years: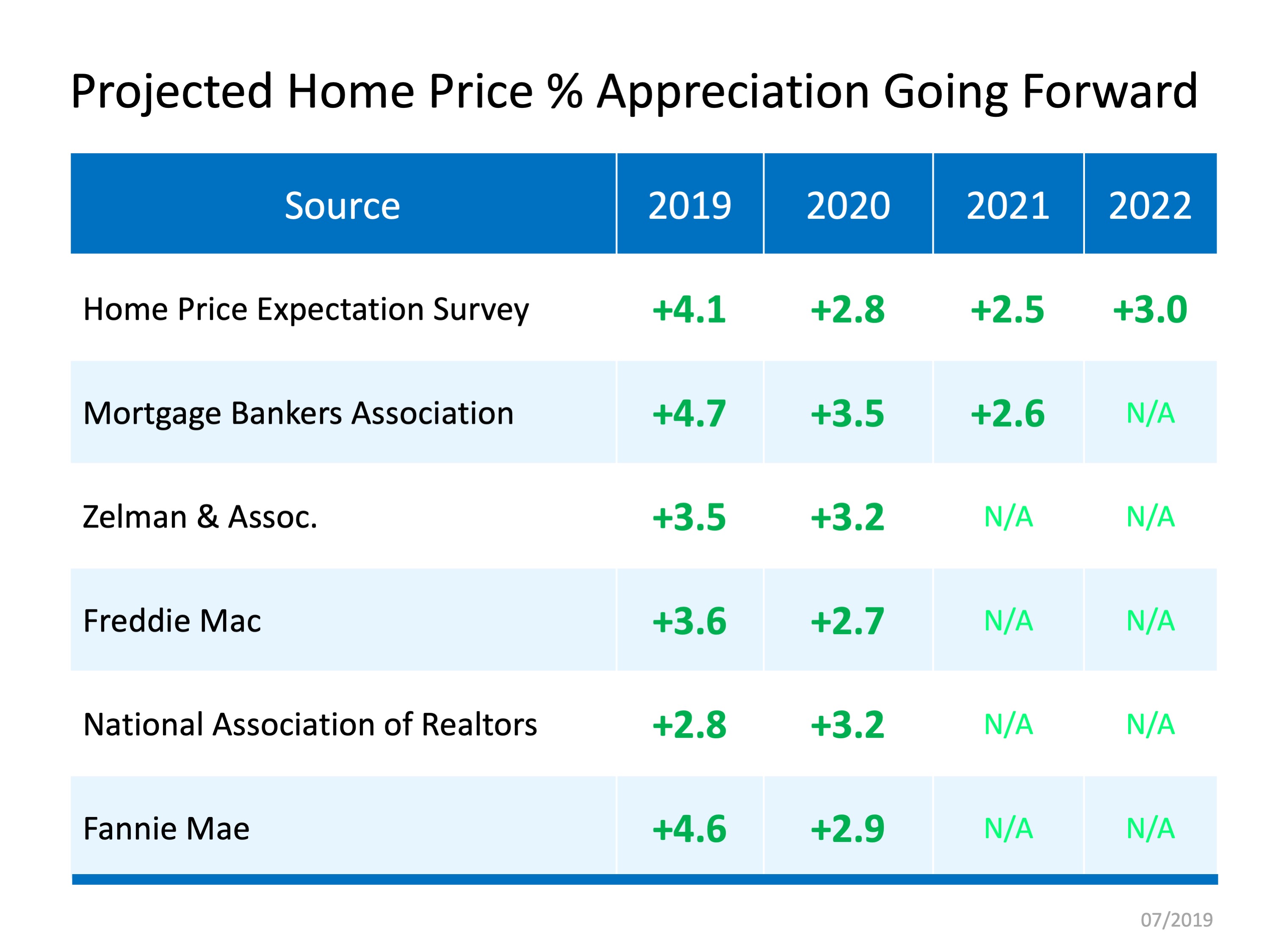 Bottom Line
Every source sees home prices continuing to appreciate, which is great news for the strength of the market. The increase is steepest throughout the rest of 2019, and prices should continue to rise as we move through 2020 and beyond.