Social Links Widget
Click here to edit the Social Media Links settings. This text will not be visible on the front end.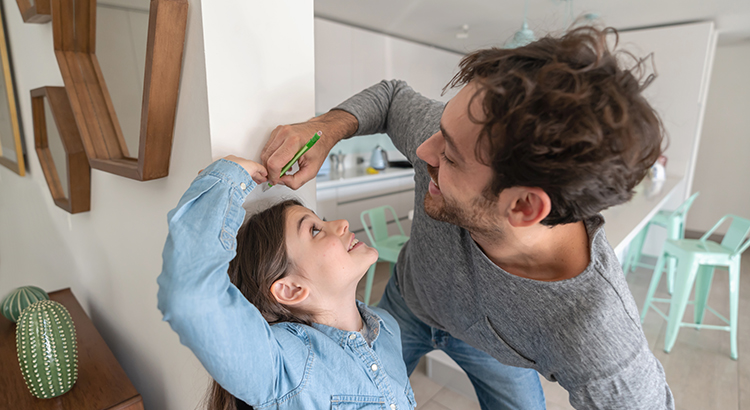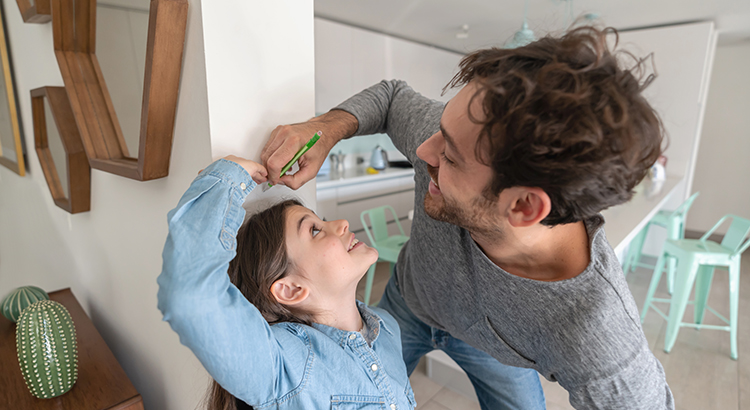 Equity continues to rise, helping American homeowners secure a much more stable financial future. According to the most recent data from CoreLogic, the average homeowner gained $9,800 in equity over the past year. In addition, experts project 2020 home prices to continue rising. With prices going up, equity gains will also keep accelerating. Black Knight just reported:
"The annual percent change in the overall median existing single-family-home price has skyrocketed in the past several months, with recent numbers at three to five times higher than rates seen in the past several years."
Jeff Tucker, Senior Economist at Zillow, just qualified recent price increases as "jaw-dropping" and "within a hair's breadth of double-digit year-over-year appreciation."
Knowing equity will help enable many homeowners to better survive the economic distress caused by the ongoing pandemic, it's important to break down two key homeowner benefits of increasing equity.
1. Equity Increases a Homeowner's Options to Buy a New Home
Aside from the financial damage of the last seven months, there has also been a tremendous emotional toll on many people. Shelter-in-place mandates, quarantine requirements, and virtual schooling have all made us re-evaluate the must-have requirements a home should deliver. Having equity in your current house gives you a better opportunity to move-up or build your perfect home from scratch.
Mark Fleming, Chief Economist at First American, recently explained:
"As homeowners gain equity in their homes, they are more likely to consider using that equity to purchase a larger or more attractive home – the wealth effect of rising equity."
If you need to make a move, the equity in your current home can help make that possible – right now.
2. Equity Enables Homeowners to Help Future Generations
An increase in home equity grows overall wealth, which can transfer to future generations. The Federal Reserve, in an addendum to their recent Survey of Consumer Finances, explains:
"There are numerous ways families can transmit wealth and resources across generations. Families can directly transfer their wealth to the next generation in the form of a bequest. They can also provide the next generation with inter vivos transfers (gifts), for example, providing down payment support to enable a home purchase or a substantial wedding gift."
The Federal Reserve also explains another way wealth (including the additional net worth generated by an increase in home equity) can benefit future generations:
"In addition to direct transfers or gifts, families can make investments in their children that indirectly increase their wealth. For example, families can invest in their children's educational success by paying for college or private schools, which can in turn increase their children's ability to accumulate wealth."
Bottom Line
Equity can help a homeowner grow their confidence in a more stable financial future. It provides near-term move-up options and creates a positive impact for future generations. In many cases, the largest single investment a person has is their home. As that investment appreciates in value, financial options increase too.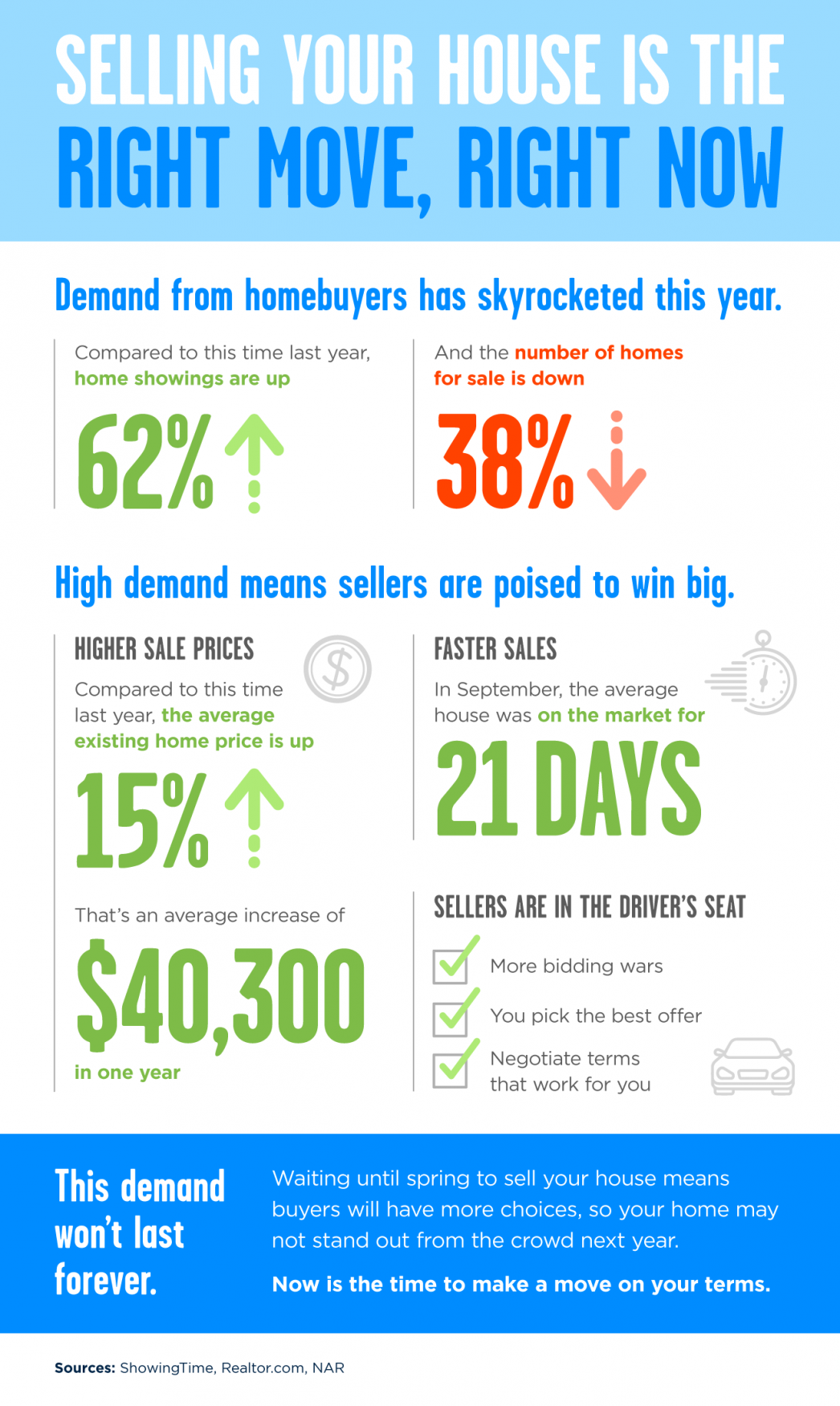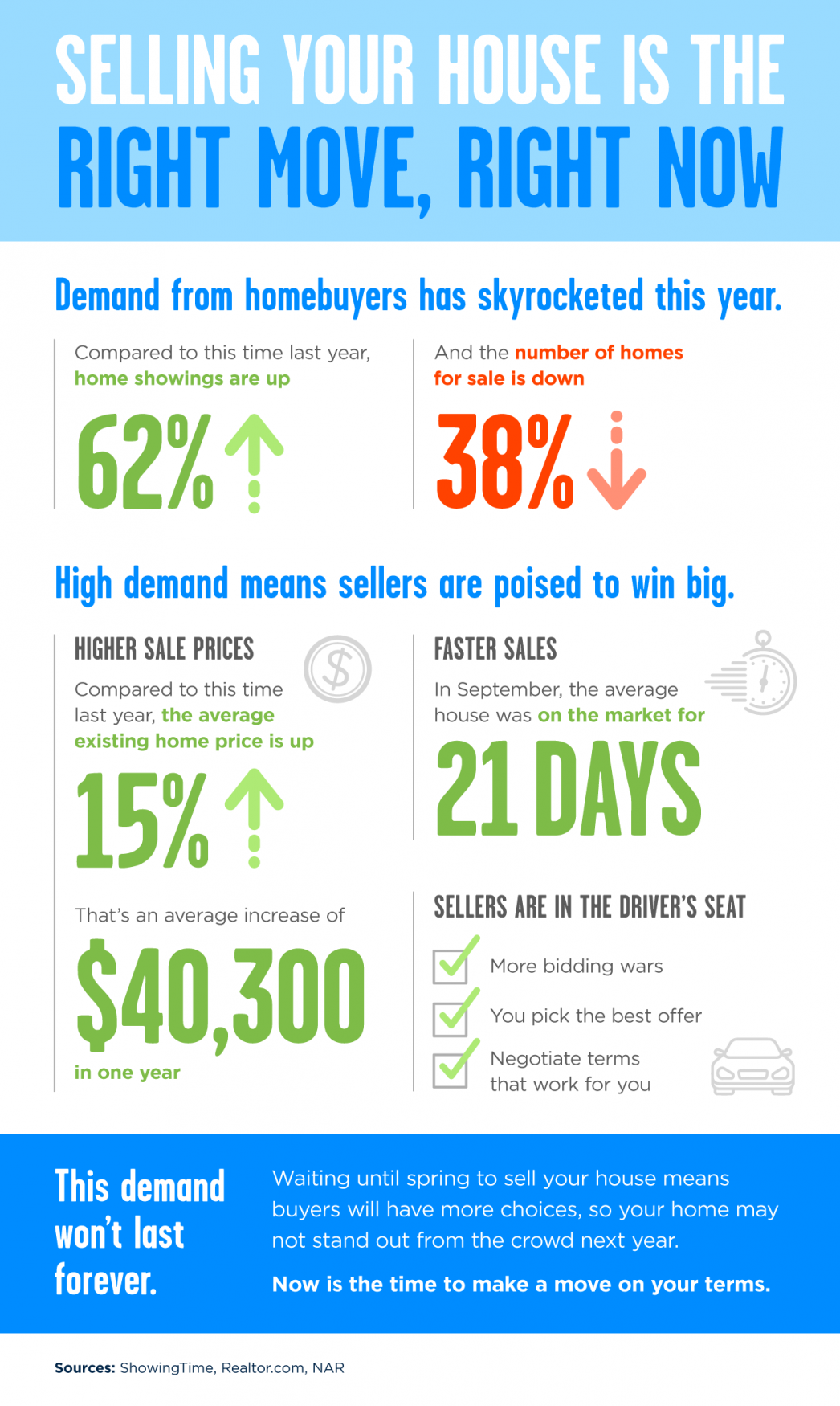 Some Highlights
Demand from homebuyers has skyrocketed this year, which means today's sellers are poised to win big. This ideal moment in time to sell your house won't last forever, though.
With more sellers coming to the market in the spring, waiting until next year means buyers will have more choices, so your home may not stand out from the crowd.
Let's connect today to discuss why now may be the right time to make a move on your terms.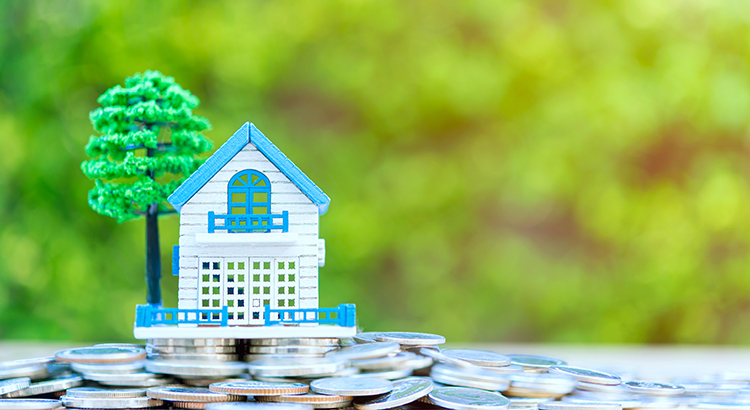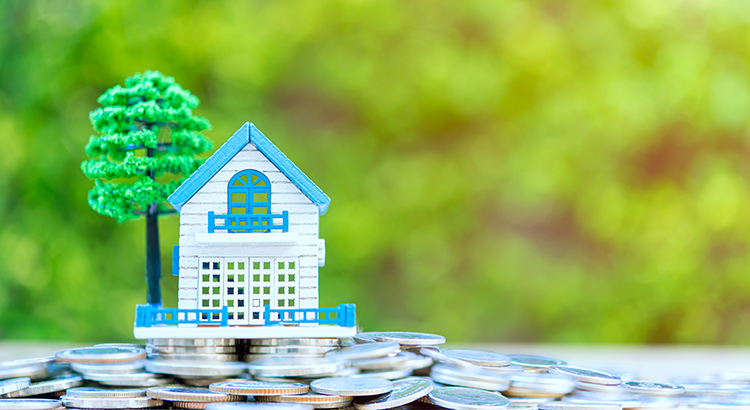 As we enter the final months of 2020 and continue to work through the challenges this year has brought, some of us wonder what impact continued economic uncertainty could have on home prices. Looking at the big picture, the rules of supply and demand will give us the clearest idea of what is to come.
Due to the undersupply of homes on the market today, there's upward pressure on prices. Consider simple economics: when there is a high demand for an item and a low supply of it, consumers are willing to pay more for that item. That's what's happening in today's real estate market. The housing supply shortage is also resulting in bidding wars, which will also drive price points higher in the home sale process.
There's no evidence that buyer demand will wane. As a result, experts project price appreciation will continue over the next twelve months. Here's a graph of the major forecasts released in the last 60 days: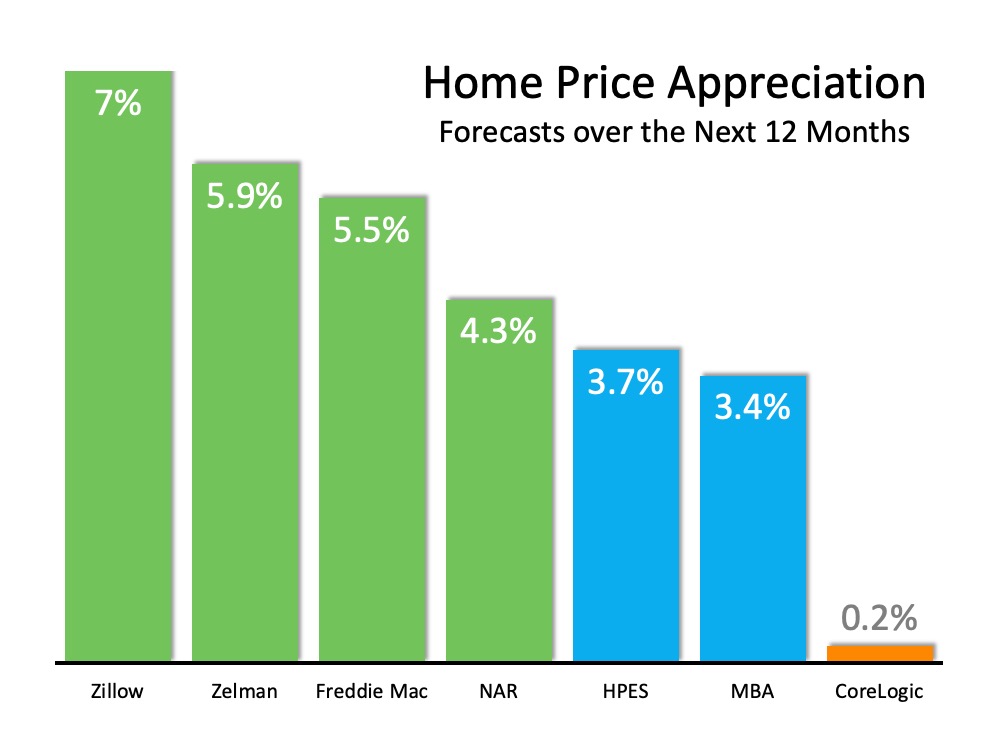 I hear many foreclosures might be coming to the market soon. Won't that drive prices down?
Some are concerned that homeowners who entered a mortgage forbearance plan might face foreclosure once their plan ends. However, when you analyze the data on those in forbearance, it's clear the actual level of risk is quite low.
Ivy Zelman, CEO of Zelman & Associates and a highly-regarded expert in housing and housing-related industries, was very firm in a podcast last week:
"The likelihood of us having a foreclosure crisis again is about zero percent."
With demand high, supply low, and little risk of a foreclosure crisis, home prices will continue to appreciate.
Bottom Line
Originally, many thought home prices would depreciate in 2020 due to the economic slowdown from the coronavirus. Instead, prices appreciated substantially. Over the next year, we will likely see home values rise even higher given the continued lack of inventory of homes for sale.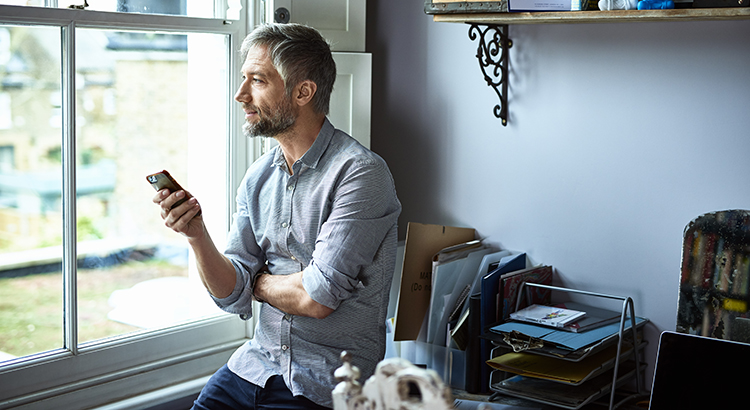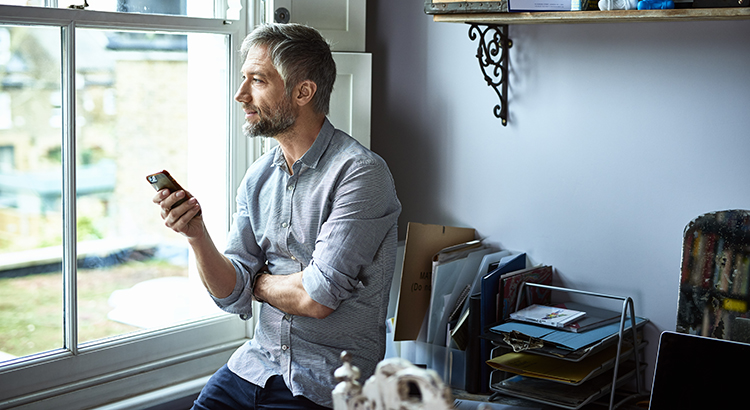 Many housing experts originally voiced concern that the mortgage forbearance program (which allows families impacted financially by COVID to delay mortgage payments to a later date) could lead to an increase in foreclosures when forbearances end.
Some originally forecasted that up to 30% of homeowners would choose to enter forbearance. Less than 10% actually did, and that percentage has been dropping steadily. Black Knight recently reported that the national forbearance rate has decreased to 5.6%, with active forbearances falling below 3 million for the first time since mid-April.
Many of those still in forbearance are actually making timely payments. Christopher Maloney of Bloomberg Wealth recently explained:
"Almost one quarter of all homeowners who have demanded forbearance are still current on their mortgages…according to the latest MBA data."
However, since over two million homeowners are still in forbearance, some experts are concerned that this might lead to another wave of foreclosures like we saw a little over a decade ago during the Great Recession. Here is why this time is different.
There Will Be Very Few Strategic Defaults
During the housing crash twelve years ago, many homeowners owned a house that was worth less than the mortgage they had on that home (called negative equity or being underwater). Many decided they would just stop making their payments and walk away from the house, which then resulted in the bank foreclosing on the property. These foreclosures were known as strategic defaults. Today, the vast majority of homeowners have significant equity in their homes. This dramatically decreases the possibility of strategic defaults.
Aspen Grove Solutions, a business consulting firm, recently addressed the issue in a study titled Creating Positive Forbearance Outcomes:
"Unlike in 2008, strategic defaults have not emerged as a serious problem and seems unlikely to emerge given stronger expectations for property price increases, a record low inventory of homes, and stable residential underwriting standards leading up to the crisis which has reduced the number of owners who are underwater."
There Are Other Options That Were Not Available the Last Time
A decade ago, there wasn't a forbearance option, and most banks did not put in other programs, like modifications and short sales, until very late in the crisis.
Today, homeowners have several options because banks understand the three fundamental differences in today's real estate market as compared to 2008:
1. Most homeowners have substantial equity in their homes.
2. The real estate market has a shortage of listings for sale. In 2008, homes for sale flooded the market.
3. Prices are appreciating. In 2008, prices were depreciating dramatically.
These differences allow banks to feel comfortable giving options to homeowners when exiting forbearance. Aspen Grove broke down some of these options in the study mentioned above:
Refinance Repay: Capitalize forbearance amount – For borrowers who have strong credit, have good or improved equity in their homes, possibly had a higher interest rate on their original loan, have steady employment/no significant wage loss, and income.
Repayment Plan: Pay it back in higher monthly payments – For people who cannot reinstate using savings, but have increased monthly income, and do not want to use a deferral program.
Deferral Program: Shift payments to the end of the loan term – For borrowers who lost income temporarily and regained most or all of their income but are not in a position to refinance due to credit score, home equity, low total loan value relative to closing costs, or simple apathy.
Modification: Flex modification or other mod – For households that permanently lost 20% to 30% of their income, but not all of their income, and want to remain in their home.
Each one of these programs enables the homeowner to remain in the home.
What about Those Who Don't Qualify for These Programs?
Homeowners who can't catch up on past payments and don't qualify for the programs mentioned have two options: sell the house or let it go to foreclosure. Some experts think most will be forced to take the foreclosure route. However, an examination of the data shows that probably won't be the case.
A decade ago, homeowners had very little equity in their homes. Therefore, selling was not an option unless they were willing to tap into limited savings to cover the cost of selling, like real estate commission, closing costs, and attorney fees. Without any other option, many just decided to stay in the house until they were served a foreclosure notice.
As mentioned above, today is different. Most homeowners now have a large amount of equity in their homes. They will most likely decide to sell their home and take that equity rather than wait for the bank to foreclose.
In a separate report, Black Knight highlighted this issue:
"In total, an estimated 172K loans are in forbearance, have missed three or more payments under their plans and have less than 10% equity in their homes."
In other words, of the millions currently in a forbearance plan, there are few that likely will become a foreclosure.
Bottom Line
Some analysts are talking about future foreclosures reaching 500,000 to over 1 million. With the options today's homeowners have, that doesn't seem likely.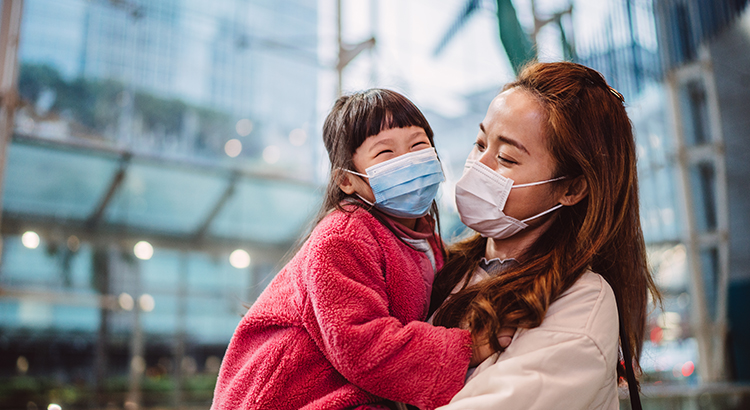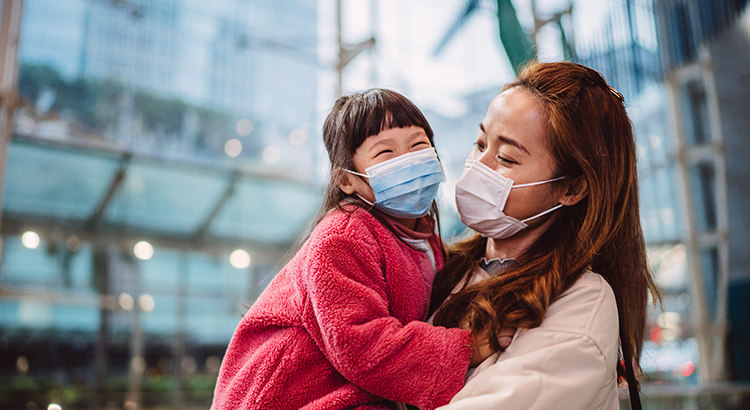 The September Jobs Report issued by the Bureau of Labor Statistics reported that the unemployment rate dropped to 7.9%. Though that percentage is well below what experts projected earlier this year, it still means millions of people are without work. There's no way to minimize the tremendous impact this pandemic-induced recession continues to have on many Americans.
However, the latest Home Purchase Sentiment Index from Fannie Mae shows how more and more Americans believe the worst is behind us, and their personal employment situation is good. The index revealed:
"The percentage of respondents who say they are not concerned about losing their job in the next 12 months increased from 78% to 83%, while the percentage who say they are concerned decreased from 22% to 16%. As a result, the net share of Americans who say they are not concerned about losing their job increased 11 percentage points."
Americans Are Game-Changers Too
Americans are naturally optimistic and have always responded to challenges with both resiliency and resourcefulness. Today is no different. As an example, the Wall Street Journal (WSJ) just reported:
"Americans are starting new businesses at the fastest rate in more than a decade, according to government data, seizing on pent-up demand and new opportunities after the pandemic shut down and reshaped the economy."
Why would someone start a business in the middle of an economic crisis? The WSJ explains:
"The jump may be one sign that the pandemic is speeding up 'creative destruction,' the concept…to describe how new, innovative businesses often displace older, less-efficient ones, buoying long-term prosperity."
The WSJ also notes that these new businesses will have a positive impact on the overall employment situation, as new businesses "are a critical engine of job creation. Startups have historically accounted for around one-fifth of job creation."
Bottom Line
For the millions of Americans still unemployed, we hope for a quick return to the workforce. We should, however, realize that over 90% of people are still employed, and some are venturing into new business start-ups. Perhaps the next big game-changing company is right around the corner.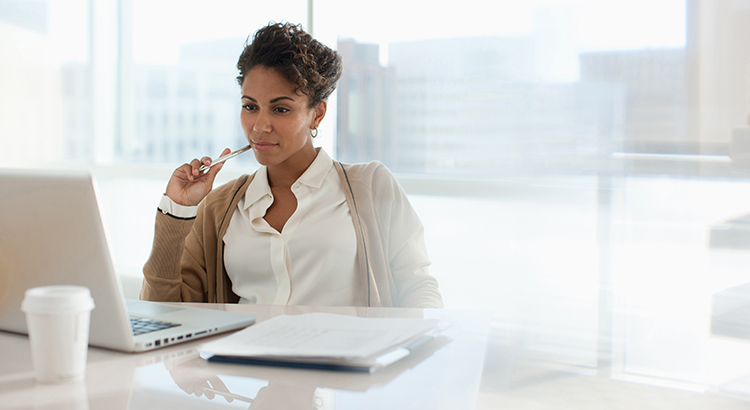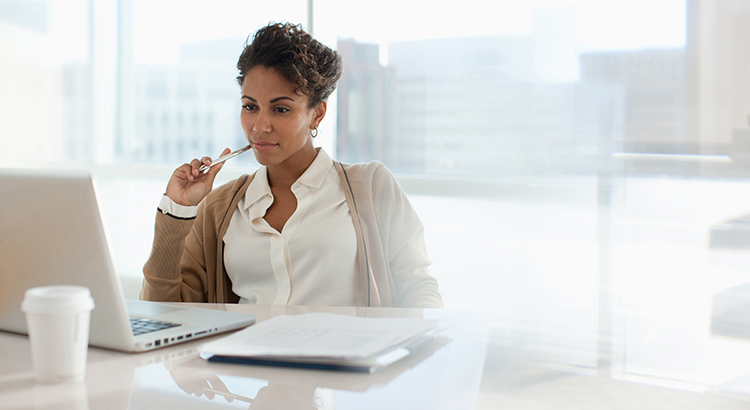 The 2020 housing market has surpassed all expectations and continues to drive the nation's economic recovery. The question is, will this positive trend continue throughout the rest of the year, especially given the uncertainty around the current health crisis, the upcoming election, and more?
Here's a look at what several industry-leading experts have to say.
Lawrence Yun, Chief Economist, National Association of Realtors
"Home sales continue to amaze, and there are plenty of buyers in the pipeline ready to enter the market…Further gains in sales are likely for the remainder of the year, with mortgage rates hovering around 3% and with continued job recovery."
Frank Martell, President, and CEO, CoreLogic
"Homeowners' balance sheets continue to be bolstered by home price appreciation, which in turn mitigated foreclosure pressures…Although the exact contours of the economic recovery remain uncertain, we expect current equity gains, fueled by strong demand for available homes, will continue to support homeowners in the near term."
"Zillow's predictions for seasonally adjusted home prices and pending sales are more optimistic than previous forecasts because sales and prices have stayed strong through the summer months amid increasingly short inventory and high demand.

The pandemic also pushed the buying season further back in the year, adding to recent sales. Future sources of uncertainty including lapsed fiscal relief, the long-term fate of policies supporting the rental and mortgage market, and virus-specific factors, were incorporated into this outlook."
Bottom Line
Many economists are in unison, indicating the housing market will continue to fuel the economy through the end of the year, maintaining this unprecedented strength.



Some Highlights
With so few houses available on the market today, being ready for a bidding war is essential for prospective homebuyers.
From pre-approval to making your best offer, here are three tips to make sure you can act quickly and confidently when you find the perfect home.
Let's connect today to be sure you have the guidance you need as the competition for homes heats up this season.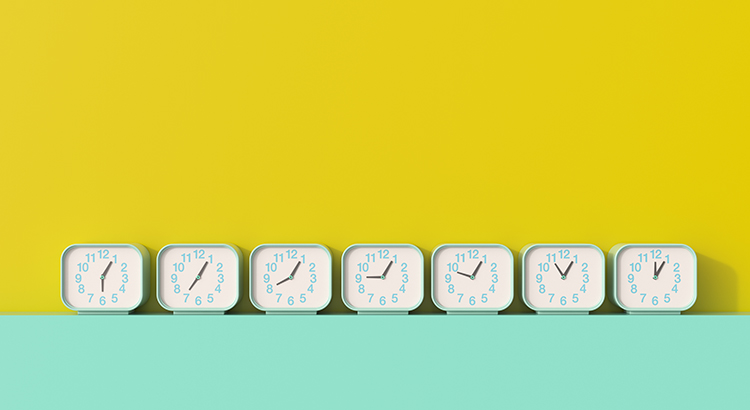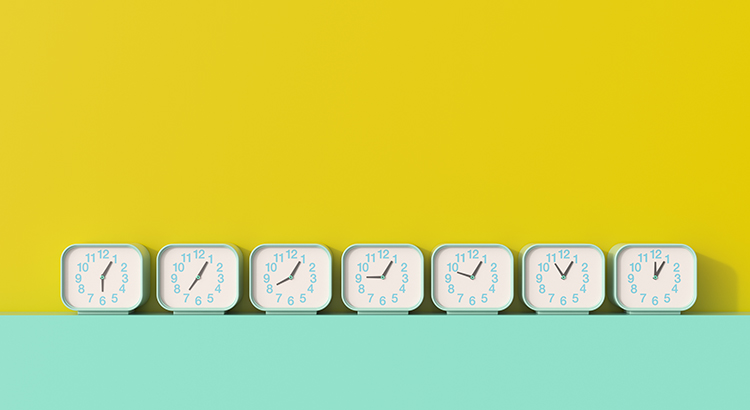 Many industries have been devastated by the economic shutdown caused by the COVID-19 virus. Real estate is not one of them.
Mark Fleming, Chief Economist for First American, just reported:
"Since hitting a low point during the initial stages of the pandemic, the only major industry to display immunity to the economic impacts of the coronavirus is the housing market. Housing has experienced a strong V-shaped recovery and is now exceeding pre-pandemic levels."
Buyer demand is still strong heading into the fall. ShowingTime, which tracks the average number of buyer showings on residential properties, just announced that buyer showings are up 61.9% compared to the same time last year. They went on to say:
"Normally, real estate activity begins to slow down in the late summer, but this year it peaked in July, August and into September."
There Is One Big Challenge
Purchaser demand is so high, the market is running out of available homes for sale. Just last week, realtor.com reported:
"Since the beginning of the COVID pandemic in March, nearly 400,000 fewer homes have been listed compared to last year, leaving a gaping hole in the U.S. housing inventory."
The National Association of Realtors (NAR) revealed that, while home sales are skyrocketing, the inventory of existing homes for sale is dropping dramatically. Below is a graph of existing inventory (September numbers are not yet available):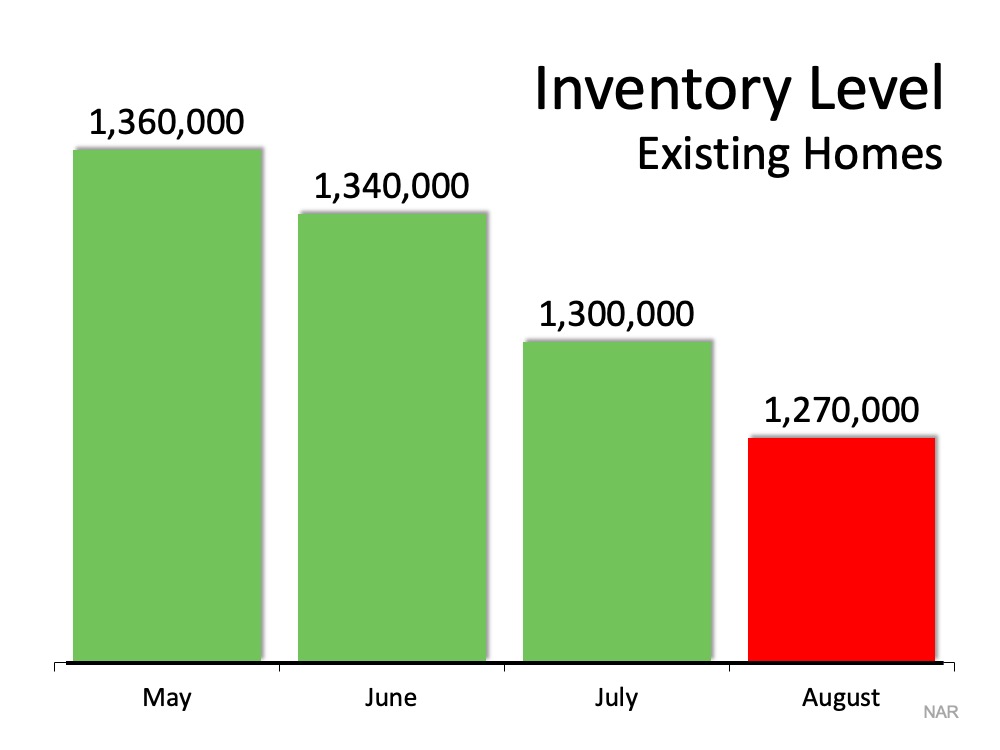 Homebuilders are increasing construction, but they cannot keep up with the high demand. Bill McBride, founder of the Calculated Risk blog, in discussing inventory of newly constructed houses, notes:
"The months of supply decreased to 3.3 months…This is the all-time record low months of supply."
What does this mean for sellers?
Anyone thinking of putting their home on the market should not wait. A seller will always negotiate the best deal when demand is high and supply is limited. That's exactly the situation in the real estate market today.
Next year, when the pandemic is hopefully behind us, there will be many more properties coming to the market. Don't wait for that increase in competition in your neighborhood. Now is the time to sell.
Bottom Line
Let's connect today to get your house on the market at this optimal time to sell.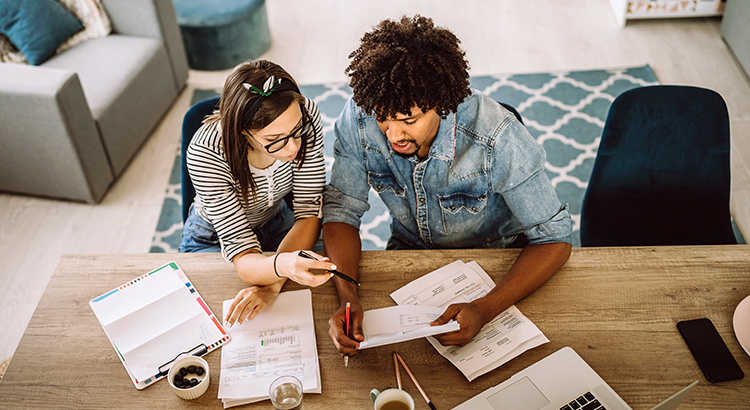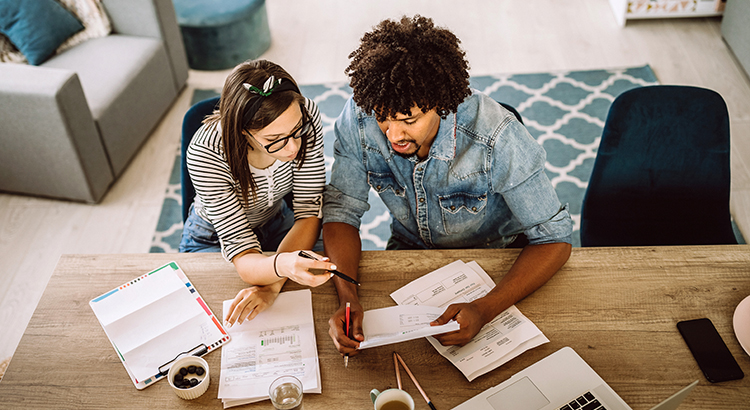 One of the biggest misconceptions for first-time homebuyers is how much you'll need to save for a down payment. Contrary to popular belief, you don't always have to put 20% down to buy a house. Here's how it breaks down.
A recent survey by Point2Homes mentions that 74% of millennials (ages 25-40) say they're interested in purchasing a home over the next 12 months. The study notes, "88% say they have significantly less savings than the average national down payment amount, which is $62,600."
Thankfully, $62,600 is not the amount every buyer needs for a down payment in the United States. There are many different options available, especially for first-time homebuyers (millennial or not). That amount can also be significantly less, depending on the purchase price of the house.
According to the National Association of Realtors (NAR), "The median existing-home price for all housing types in August was $310,600." (These are the latest numbers available). NAR also indicates that:
"In 2019, the median down payment was 12 percent for all buyers, six percent for first-time buyers, and 16 percent for repeat buyers." (See graph below):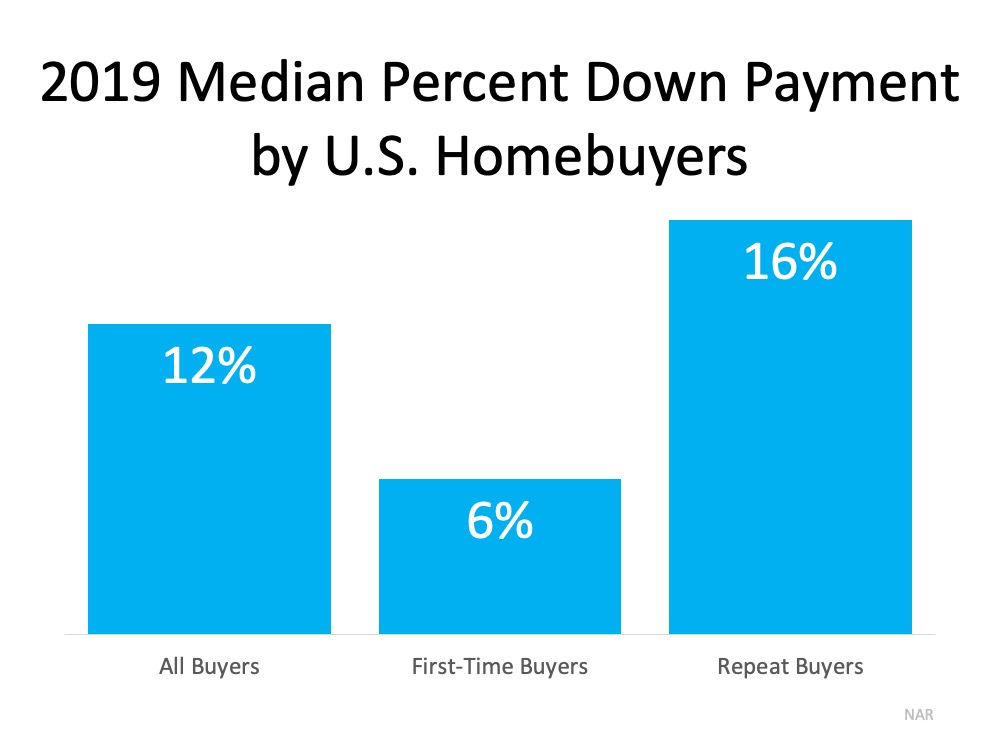 That means if a qualified first-time buyer purchases a home at today's median price, $310,600, with a 6% down payment, in reality, the down payment only amounts to $18,636. That's nowhere near $62,600.
Knowing there are also programs like FHA where the down payment can be as low as 3.5% of the purchase price for a first-time buyer, that up-front cost could be significantly less – as little as $10,871 for the same home noted above. There are also other programs like USDA and loans for Veterans that waive down payment requirements.
The Point2Homes study also shares how much millennials have indicated they've saved for a down payment. As we can see in the graph below, 39% have already saved enough for a down payment on a median-priced home. Another 47% are close to reaching that goal, depending on the purchase price of the home.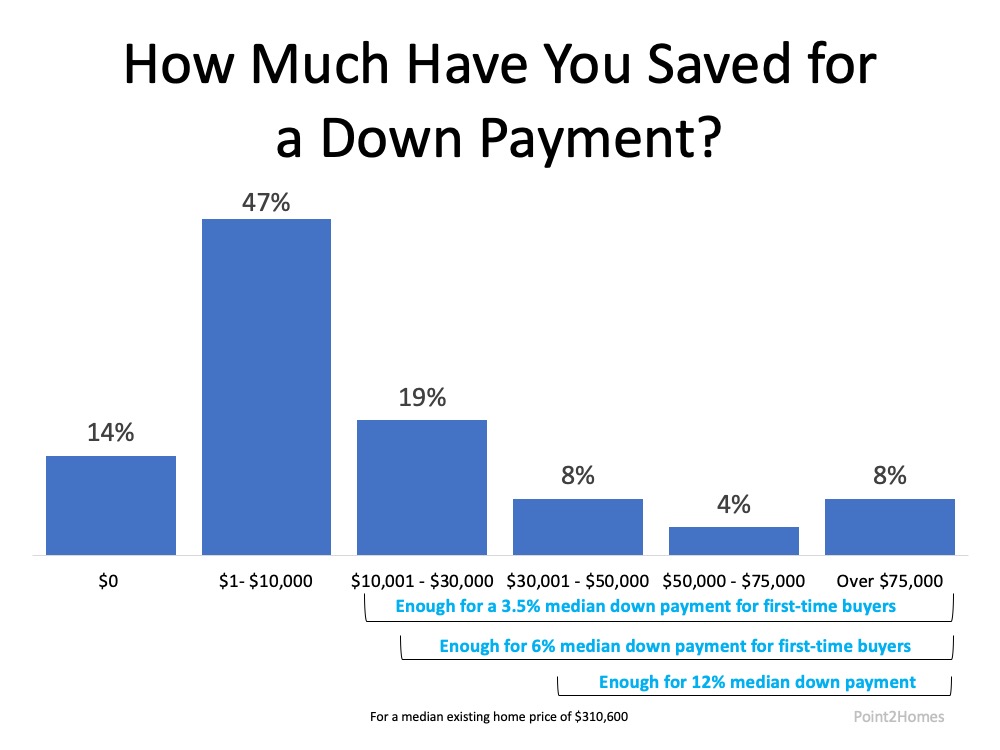 Unfortunately, the lack of knowledge about the homebuying process is keeping many motivated first-time buyers on the sidelines. That's why it's important to contact a local real estate professional to understand the requirements in your local area if you want to buy a home. A trusted agent and your lender can guide you through the process.
Bottom Line
Be careful not to let big myths about homebuying keep you and your family out of the housing market. Let's connect to discuss your options today.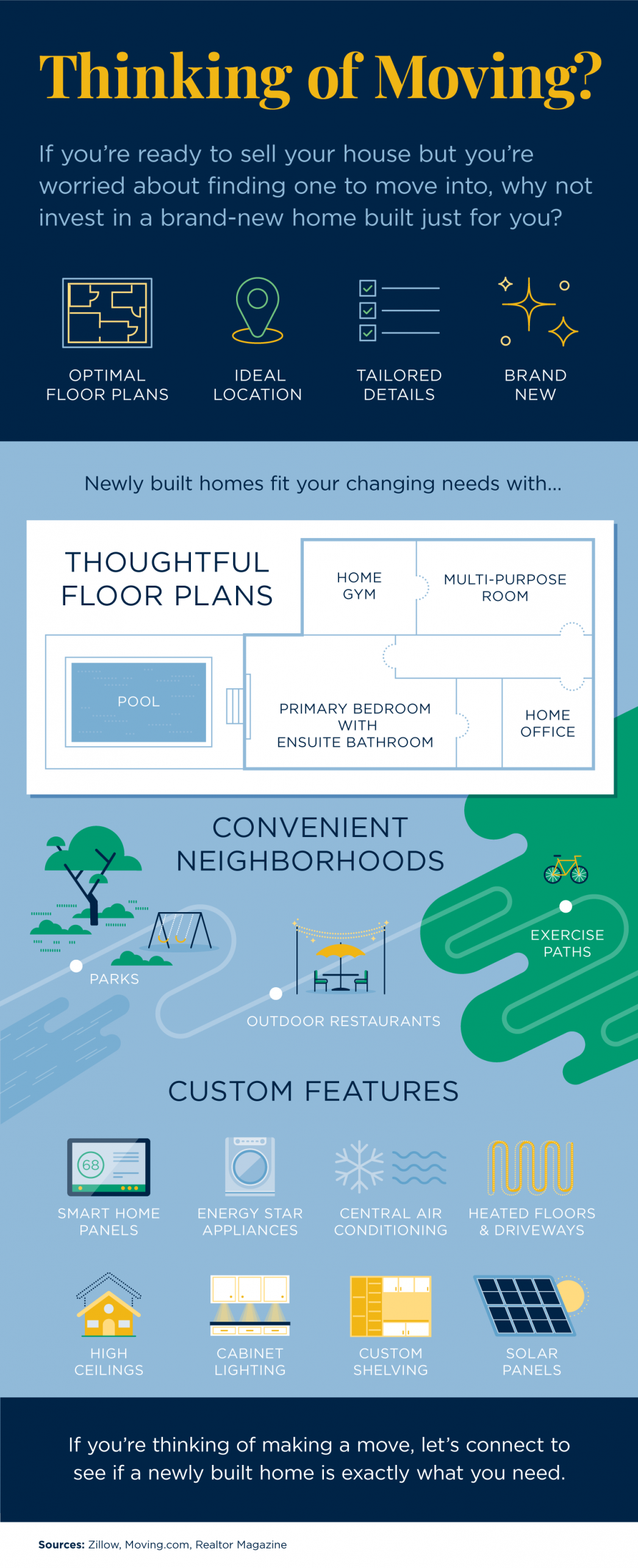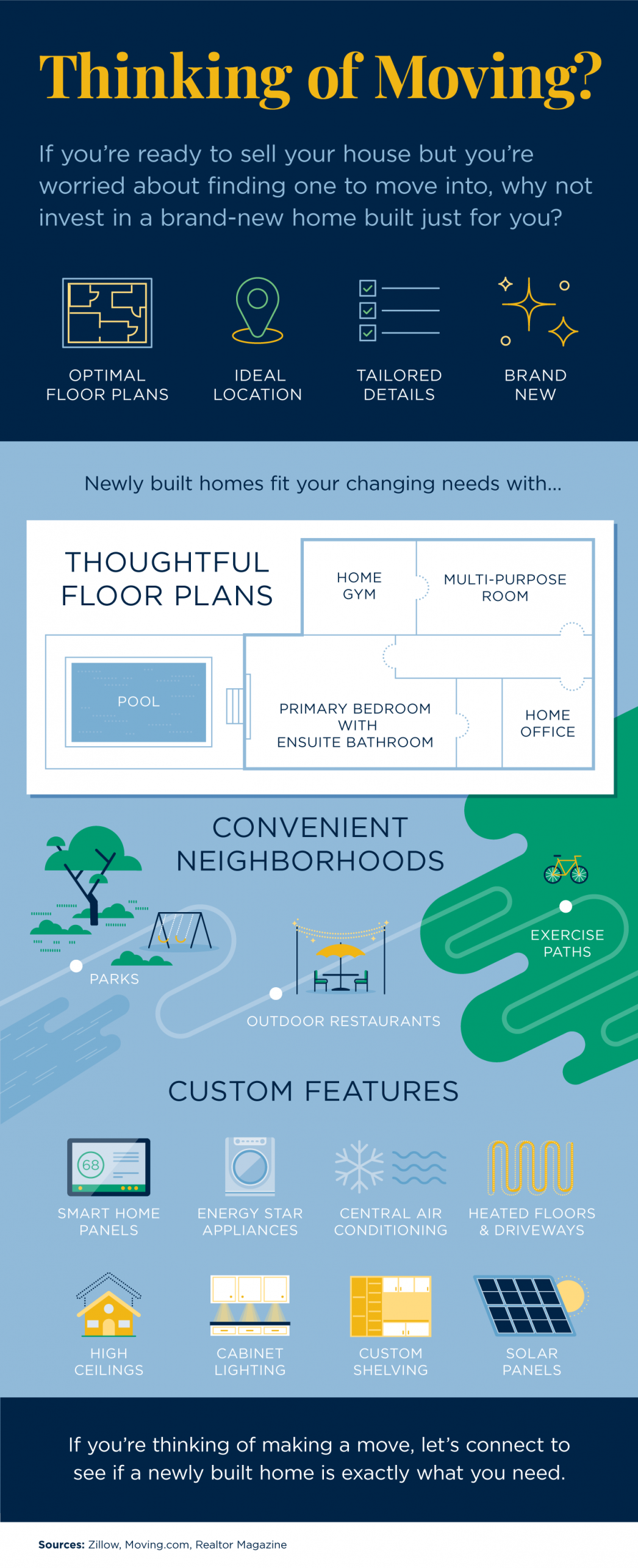 Some Highlights
If you're ready to sell your house but you're worried about finding one to move into, why not invest in a brand-new home built just for you?
New construction is on the rise, so it's a great time to think about a custom home to fit your family's changing needs.
Let's connect today to discuss how to sell your house while buyer demand is high and find you a new home to call your own while you're at it.