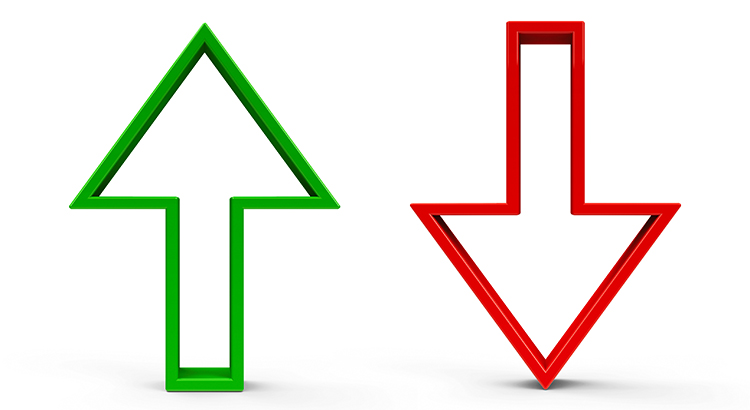 A worldwide pandemic and an economic recession have had a tremendous effect on the nation. The uncertainty brought about by both has made predicting consumer behavior nearly impossible. For that reason, forecasting home prices has become extremely difficult.
Normally, there's a simple formula to determine the future price of any item: calculate the supply of that item in ratio to the demand for that item. In housing right now, demand far exceeds supply. Mortgage applications to buy a home just rose to the highest level in 11 years while the inventory of homes for sale is at (or near) an all-time low. That would usually indicate a strong appreciation for home values as we move throughout the year.
Some experts, however, are not convinced the current rush of purchasers is sustainable. Ralph McLaughlin, Chief Economist at Haus, explained in their June 2020 Hausing Market Forecast why there is a concern:
"The upswing that we'll see this summer is a result of pent-up demand from homebuyers and supply-in-progress from homebuilders that has simply been pushed off a few months. However, after this pent-up demand goes away, the true economic scarring due to the pandemic will begin to affect the housing market as the tide of pent-up demand goes out."
The virus and other challenges currently impacting the industry have created a wide range of thoughts regarding the future of home prices. Here's a list of analysts and their projections, from the lowest depreciation to the highest appreciation:
We can garner two important points from this list:
There is no real consensus among the experts.
No one projects prices to crash like they did in 2008.
Bottom Line
Whether you're thinking of buying a home or selling your house, know that home prices will not change dramatically this year, even with all of the uncertainty we've faced in 2020.
Posted on June 23, 2020 at 8:45 am
Desiree Stanley
Category:
Real Estate
Tagged

Gilroy, Home Buyers, Home Ownership, Housing, housing inventory, housing market, housing supply, Intero, Intero Real Estate, Low Interest Rates, Morgan Hill, morganhillliving, Mortgage Rates, Purchasing a home, Real Estate, Real Estate Agents, real estate market, Real Estate Professional, realtor, Santa Clara County, santaclaracounty, sellingrealestate, Silicon Valley, South County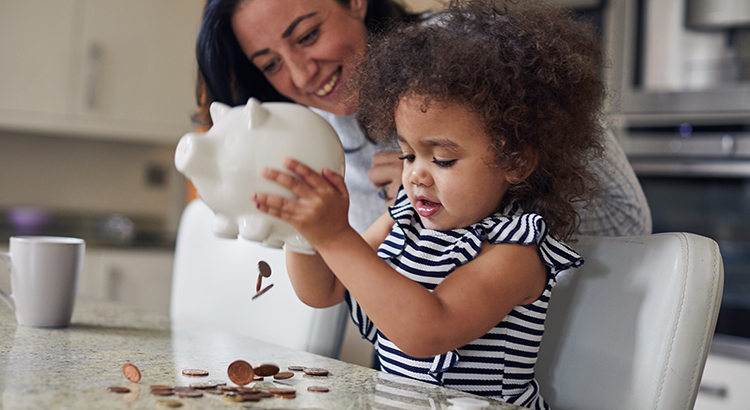 One of the bright spots of the 2020 real estate market is the growth in equity homeowners are experiencing across the country. According to the recently released Homeowner Equity Insights Report from CoreLogic, in nearly every state there was a year-over-year first-quarter equity increase, averaging out to a 6.5% overall gain.
The report notes:
"CoreLogic analysis shows U.S. homeowners with mortgages (roughly 63% of all properties) have seen their equity increase by a total of nearly $590 billion since the first quarter of 2019, an increase of 6.5%, year over year." (See map below):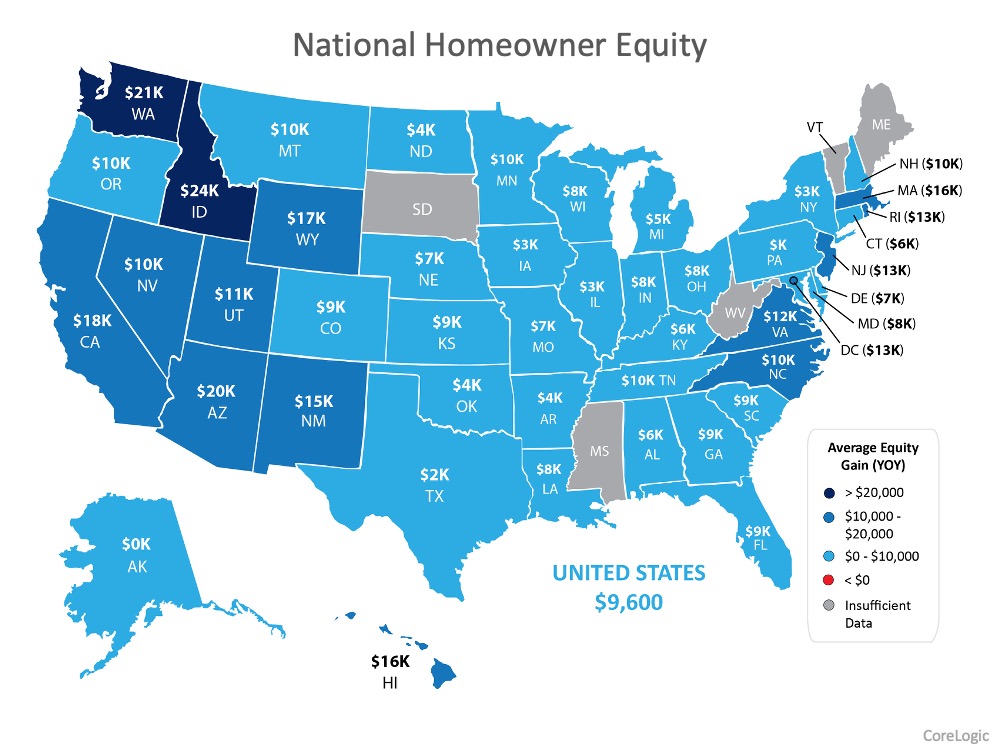 This means that "In the first quarter of 2020, the average homeowner gained approximately $9,600 in equity during the past year."
That's a huge win for homeowners, especially for those looking to sell their houses and make a move this summer. Having equity to re-invest in your next home is a major force that can make moving a reality, especially while buyers are expressing such a high demand for homes to purchase.
Frank Martell, President and CEO of CoreLogic addresses the potential long-term outlook and how homeowners will likely fare much more positively through the current recession than many did during the last one:
"Many homeowners will experience a recession during their lifetime, and it is reasonable to compare the current recession to those in the past. But the comparison is not apples to apples — every recession is different. Primary drivers of the Great Recession were an overbuilt housing stock, risky mortgages and the collapse of home prices, creating a massive increase in negative equity that proved difficult to recover from. Today's housing environment has low vacancy and delinquency rates and a large home equity cushion."
Bottom Line
Now is a great time to consider leveraging your equity and making a move, especially while buyer interest is high. Let's connect to explore your equity position and make your next move a reality.
Posted on June 18, 2020 at 8:25 am
Desiree Stanley
Category:
Real Estate
Tagged

equity, Gilroy, Home Buyers, home equity, Home Ownership, homebuyers, Housing, housing market, Intero, Intero Real Estate, Morgan Hill, morganhillliving, Purchasing a home, Real Estate, real estate market, Real Estate Professional, realestateagent, realtor, Santa Clara County, santaclaracounty, sellingrealestate, Silicon Valley, South County