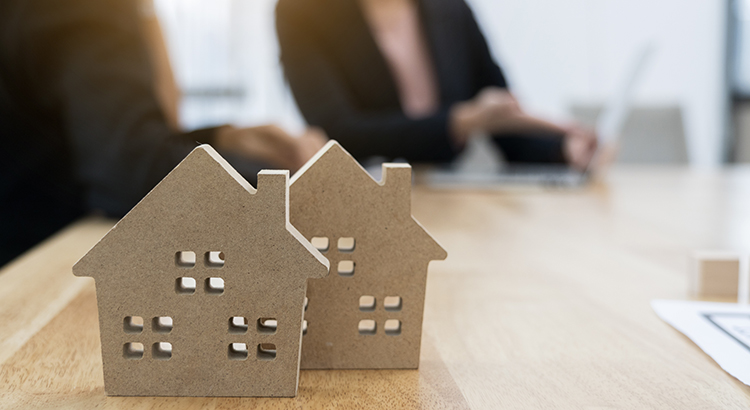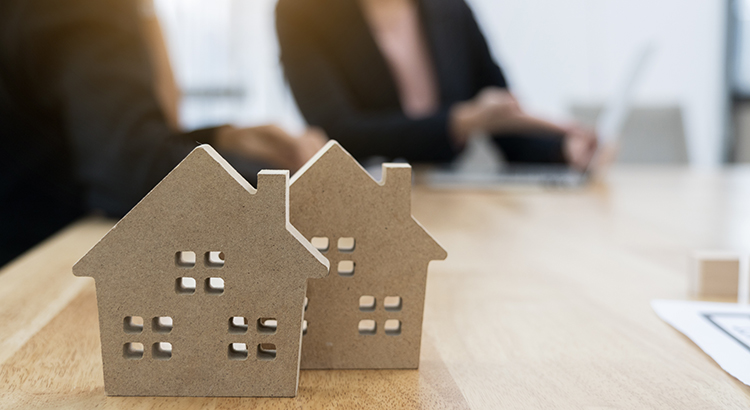 When shelter-in-place orders brought the economy to a screeching halt earlier this year, many believed the residential housing market would follow suit. Countless analysts predicted buyer demand would disappear and home values would depreciate for the first time in almost a decade. That, however, didn't happen. It appears the opposite is taking place.
After the bottom fell out of the real estate market immediately following the shutdown, it has come roaring back – and seems to still be gaining steam. Here's a look at two recent reports – one from the National Association of Home Builders (NAHB) and one from the National Association of Realtors (NAR) – showing this growing strength.
Builder Confidence Hits All-Time High
Last week, it was reported that applications for new home purchases with home builders were 39% higher than in July of 2019. That has builder confidence soaring.
Each month, NAHB releases its Housing Market Index, a survey of NAHB members who rate market conditions for the sale of new homes at the present time and over the next six months, as well as prospective buyer traffic for new homes.
This month, they reported that builder confidence in the market for newly-built single-family homes increased to the highest reading in the 35-year history of the series. NAHB Chairman, Chuck Fowke, explained:
"The demand for new single-family homes continues to be strong, as low interest rates and a focus on the importance of housing has stoked buyer traffic to all-time highs…Housing has clearly been a bright spot during the pandemic and the sharp rebound in builder confidence over the summer has led NAHB to upgrade its forecast for single-family starts, which are now projected to show only a slight decline for 2020."
The number of newly constructed homes being built will be almost at the same level as last year, even though the economic shutdown crushed home building earlier in the year.
Existing Homes Are Also Selling Like Hotcakes
Last Friday, NAR released its Existing Home Sales Report. The report revealed that month-over-month sales increased by 24.7%, setting another record for the category. The Wall Street Journal reported that the increase crushed expert forecasts:
"Economists surveyed by The Wall Street Journal expected a 14.2% monthly increase in sales of previously-owned homes, which make up most of the housing market."
Home sales increased by 8.7% year-over-year.
Lawrence Yun, Chief Economist for NAR, explained how the resale market is just as hot as the new construction market:
"The housing market is well past the recovery phase and is now booming with higher home sales compared to the pre-pandemic days. With the sizable shift in remote work, current homeowners are looking for larger homes and this will lead to a secondary level of demand even into 2021."
In addition, the Housing Market Recovery Index, which is released monthly by realtor.com, also showed the market is recovering nicely. The latest index reading was 104.8, which means the housing market is doing better than it was in January and February of this year. As a reference, the highest point in the index was a 106.5 in early March, just prior to the health crisis setting in.
Bottom Line
Both the newly constructed and existing home sale markets are posting numbers greater than a year ago. Real estate is back. If you're thinking of buying or selling, let's connect so you have the expert counsel you need along the way.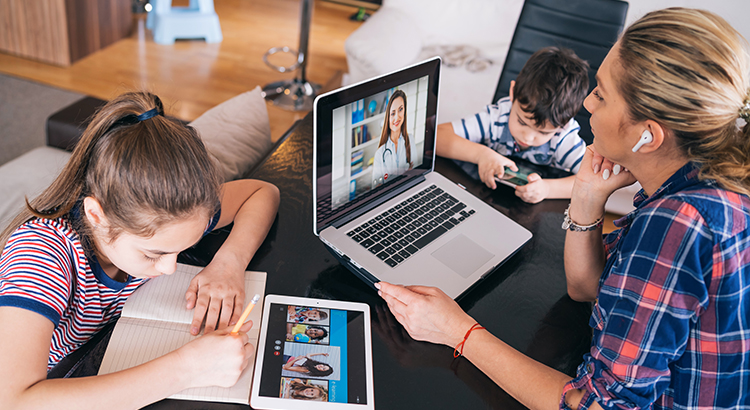 Today, Americans are moving for a variety of different reasons. The current health crisis has truly re-shaped our lifestyles and our needs. Spending extra time where we currently live is enabling many families to re-evaluate what homeownership means and what they find most important in a home.
According to Zillow:
"In 2020, homes went from the place people returned to after work, school, hitting the gym or vacationing, to the place where families do all of the above. For those who now spend the majority of their hours at home, there's a growing wish list of what they'd change about their homes, if possible." 
With a new perspective on homeownership, here are some of the top reasons people are reconsidering where they live and making moves this year.
1. Working from Home
Remote work is becoming the new norm in 2020, and it's continuing on longer than most initially expected. Many in the workforce today are discovering they don't need to live close to the office anymore, and they can get more for their money if they move a little further outside the city limits. Lawrence Yun, Chief Economist for the National Association of Realtors (NAR) notes:
"With the sizable shift in remote work, current homeowners are looking for larger homes and this will lead to a secondary level of demand even into 2021."
If you've tried to convert your guest room or your dining room into a home office with minimal success, it may be time to find a larger home. The reality is, your current house may not be optimally designed for this kind of space, making remote work and continued productivity very challenging.
2. Virtual Schooling
With school about to restart this fall, many districts are beginning the new academic year online. Education Week is tracking the reopening plans of schools across the country, and as of August 21, 21 of the 25 largest school districts are choosing remote learning as their back-to-school instructional model, affecting over 4.5 million students.
With a need for a dedicated learning space, it may be time to find a larger home to provide your children with the same kind of quiet room to focus on their schoolwork, just like you likely need for your office work.
3. A Home Gym
Staying healthy and active is a top priority for many Americans. With various levels of concern around the safety of returning to health clubs across the country, dreams of space for a home gym are growing stronger. The Home Builders Association of Greater New Orleans explains:
"For many in quarantine, a significant decrease in activity is more than a vanity issue – it's a mental health issue."
Having room to maintain a healthy lifestyle at home – mentally and physically – may prompt you to consider a new place to live that includes space for at-home workouts.
4. Outdoor Space
Especially for those living in an apartment or a small townhouse, this is a new priority for many as well. Zillow also notes the benefits of being able to use yard space throughout the year:
"People want more space in their next home, and one way to get it is by turning part of the backyard into a functional room, 'an outdoor space for play as well as entertaining or cooking.'"
You may, however, not have the extra square footage today to have these designated areas – indoor or out.
Moving May Be Your Best Option
If you're clamoring for extra space to accommodate your family's changing needs, making a move may be your best bet, especially while you can take advantage of today's low mortgage rates. Low rates are making homes more affordable than they have been in years. According to Black Knight:
"Buying power for those shopping for a home is up 10% year over year, with home buyers able to afford nearly $32,000 more home than they could have 1 year ago while keeping their monthly payment the same."

It's a great time to get more home for your money, just when you need the extra space.
Bottom Line
People are moving for a variety of different reasons today, and many families' needs have changed throughout the year. If you've been trying to decide if now is the time to buy a new home, let's connect to discuss your needs.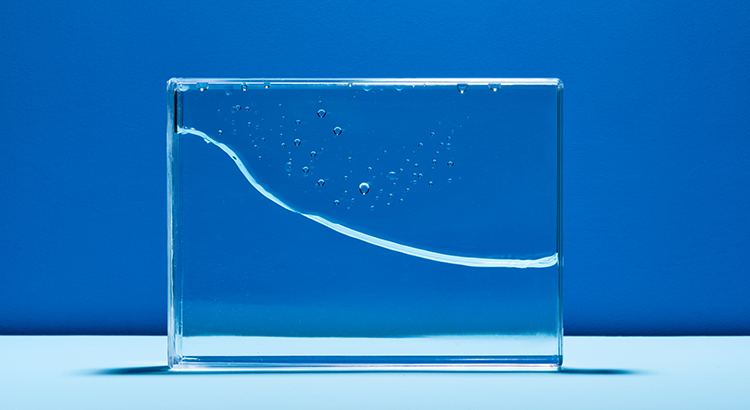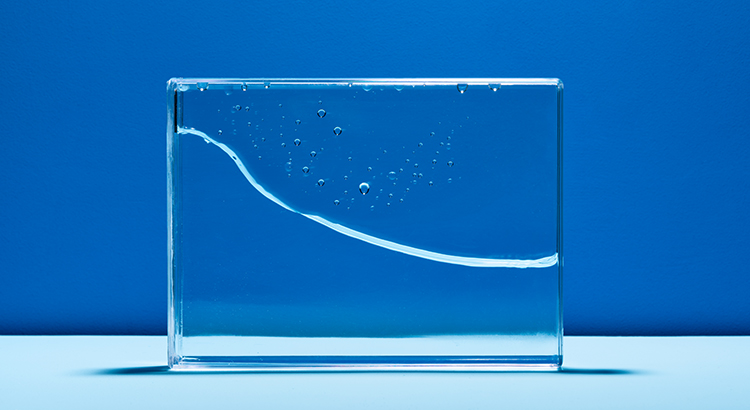 Originally, some housing industry analysts were concerned that the mortgage forbearance program (which allows families to delay payments to a later date) could lead to an increase in foreclosures when forbearances end. Some even worried that we might relive the 2006-2008 housing crash all over again. Once you examine the data, however, that seems unlikely.
As reported by Odeta Kushi, Deputy Chief Economist for First American:
"Despite the federal foreclosure moratorium, there were fears that up to 30% of homeowners would require forbearance, ultimately leading to a foreclosure tsunami. Forbearance did not hit 30%, but rather peaked at 8.6% and has been steadily falling since."
According to the most current data from Black Knight, the percentage of homes in forbearance has fallen to 7.4%. The report also gives the decrease in raw numbers:
"The overall trend of incremental improvement in the number of mortgages in active forbearance continues. According to the latest data from Black Knight's McDash Flash Forbearance Tracker, the number of mortgages in active forbearance fell by another 71,000 over the past week, pushing the total under 4 million for the first time since early May."
Here's a graph showing the decline in forbearances over the last several months: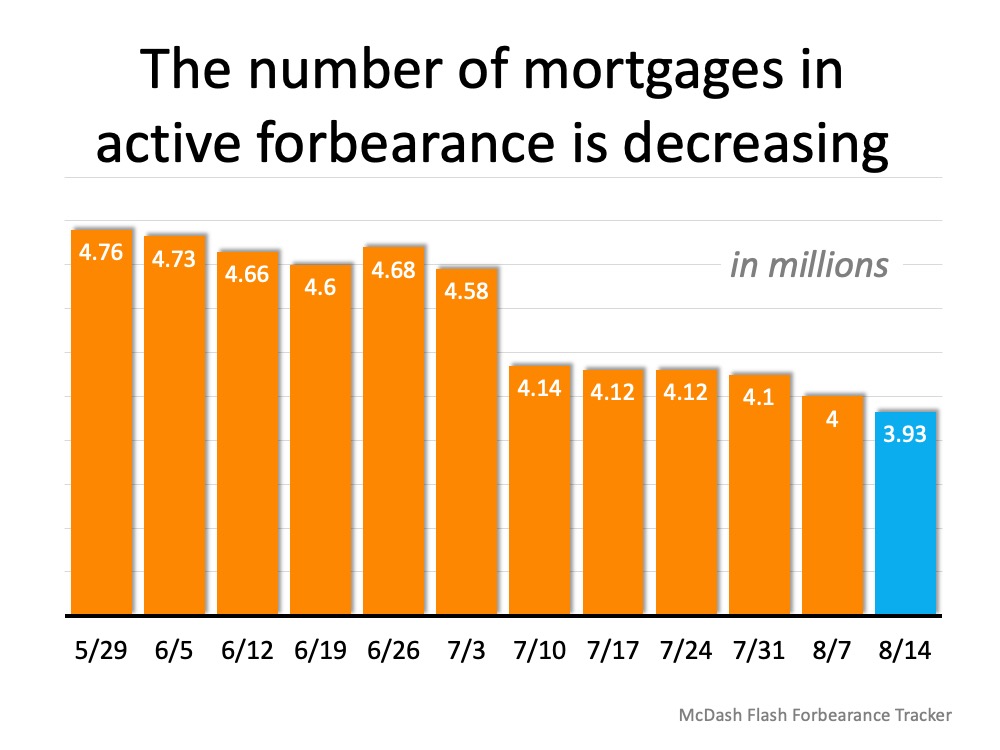 The report also explains that across the board, overall forbearance activity fell with 10% fewer new forbearance requests and nearly 40% fewer renewals.
What about potential foreclosures once forbearances end?
Kushi also addresses this question:
"There are two main reasons why this crisis is unlikely to produce a wave of foreclosures similar to the 2008 recession. First, the housing market is in a much stronger position compared with a decade ago. Accompanied by more rigorous lending standards, the household debt-to-income ratio is at a four-decade low and household equity near a three-decade high. Indeed, thus far, MBA data indicates that the majority of homeowners who took advantage of forbearance programs are either staying current on their mortgage or paying off the loan through a home sale or a refinance. Second, this service sector-driven recession is disproportionately impacting renters."
There is one potential challenge
Today, the options available to homeowners will prevent a large spike in foreclosures. That's good not just for those families impacted, but for the overall housing market. A recent study by Fannie Mae, however, reveals that many Americans are not aware of the options they have.
It's imperative for potentially impacted families to better understand the mortgage relief programs available to them, for their personal housing situation and for the overall real estate market.
Bottom Line
If Americans fully understand their options and make good choices regarding those options, the current economic slowdown does not need to lead to mass foreclosures.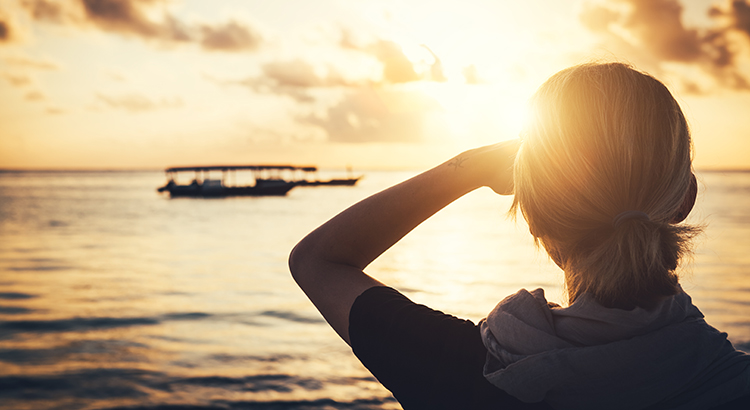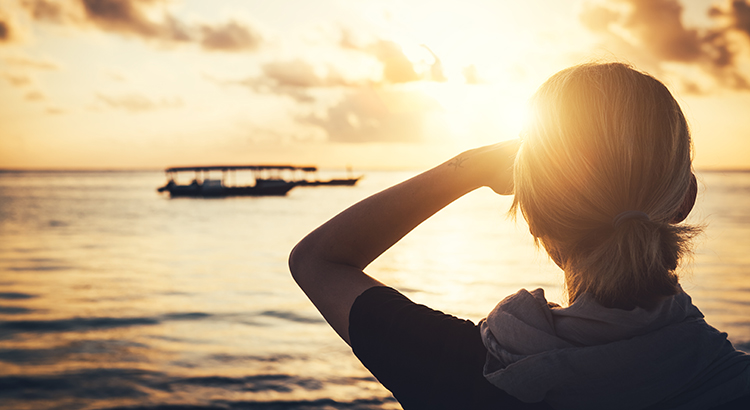 The news these days seems to have a mix of highs and lows. We may hear that an economic recovery is starting, but we've also seen some of the worst economic data in the history of our country. The challenge today is to understand exactly what's going on and what it means relative to the road ahead. We've talked before about what experts expect in the second half of this year, and today that progress largely hinges upon the continued course of the virus.
A recent Wall Street Journal survey of economists noted, "A strong economic recovery depends on effective and sustained containment of Covid-19." Given the uncertainty around the virus, we can also see what economists are forecasting for GDP in the third quarter of this year (see graph below):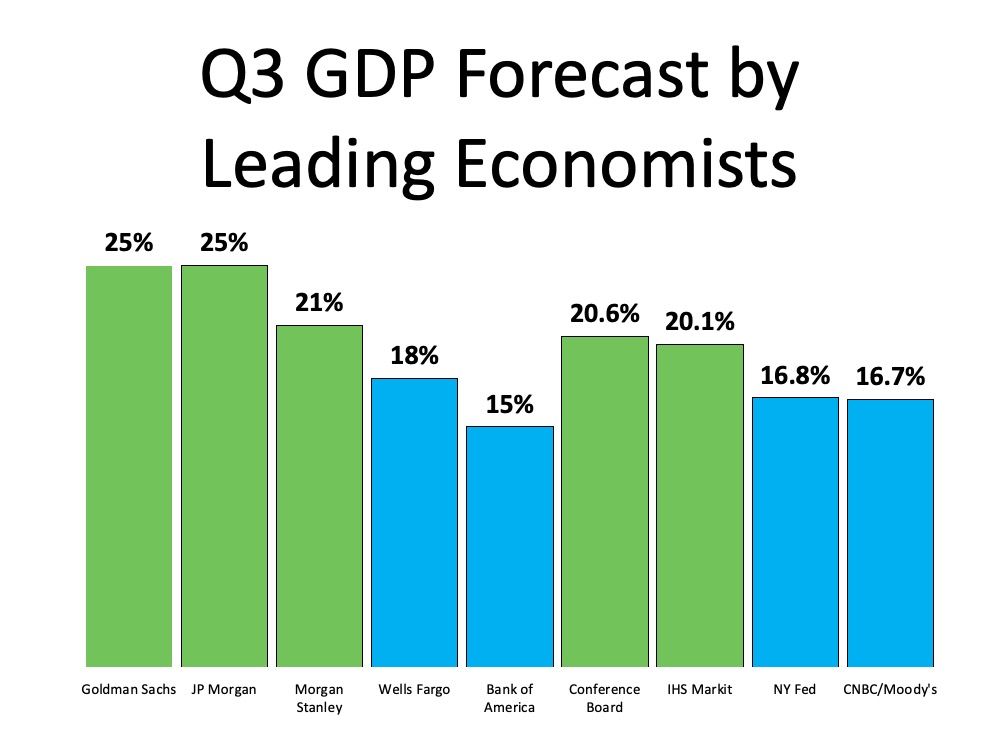 Overwhelmingly, economists are projecting GDP growth in the third quarter of 2020, with 5 of the 9 experts indicating over 20% growth.
Lisa Shalett, Chief Investment Officer for Morgan Stanley puts it this way:
"Indeed, the 'worst ever' GDP reading could be followed by the 'best ever' growth in the third quarter."
As we look forward, we can expect consumer spending to improve as well. According to Opportunity Insights, as of August 1, consumer spending was down just 7.8% as compared to January 1 of this year.
Bottom Line

An economic recovery is beginning to happen throughout the country. While there are still questions that need to be answered about the road ahead, we can expect to see improvement this quarter.