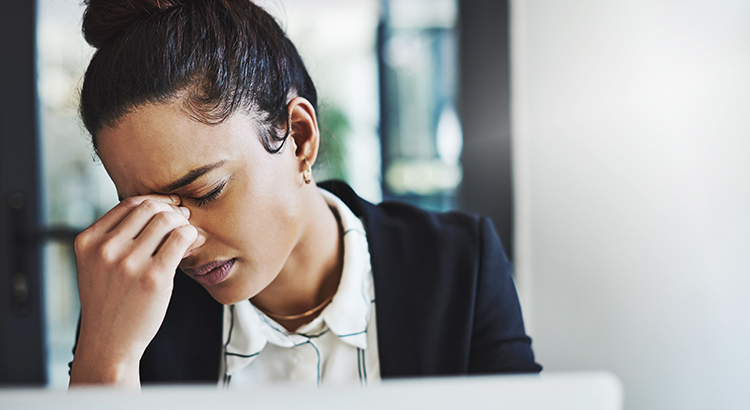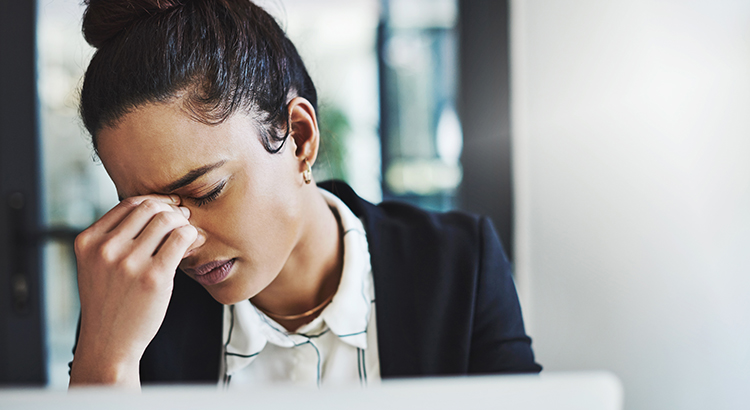 It's exciting to put a house on the market and to think about making new memories in new spaces, but we can have deep sentimental attachments to the homes we're leaving behind, too. Growing emotions can help or hinder a sale, depending on how we manage them.
When it comes to the bottom line, homeowners need to know what it takes to avoid costly mistakes. Being mindful of these things and prepared for the process can help you avoid some of the most common mishaps when selling your house.
1. Overpricing Your Home
When inventory is low, like it is in the current market, it's common to think buyers will pay whatever we ask for when we price our homes. Believe it or not, that's far from the truth. Don't forget that the buyer's bank will send an appraisal to determine the fair value for your home. The bank will not lend more than what the house is worth, so be mindful that you might need to renegotiate the price after the appraisal. A real estate professional will help you to set the true value of your home.
2. Letting Your Emotions Interfere with the Sale
Today, most homeowners have been living in their houses for an average of 10 years (as shown in the graph below):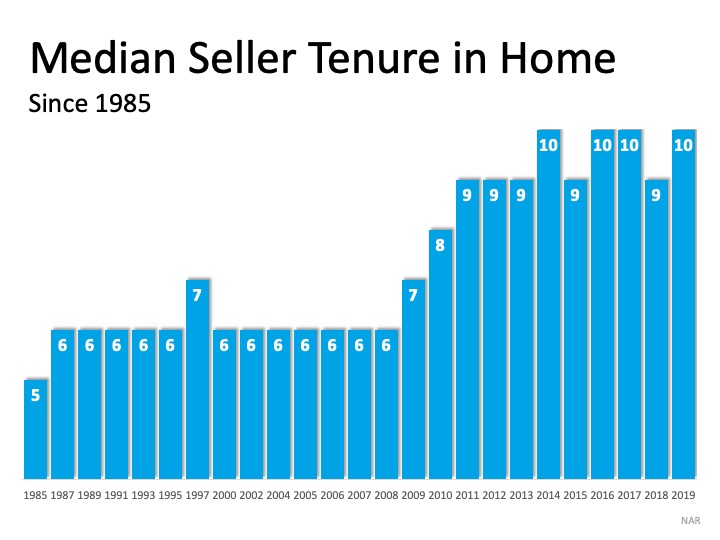 This is several years longer than what used to be the norm since many homeowners have been recouping from negative equity situations over the past 10 years. The side effect, however, is when you live for so long in one place, you may get even more emotionally attached to your space. If it's the first home you bought after you got married or the house where your children grew up, it very likely means something extra special to you. Every room has memories and it's hard to detach from the sentimental value.
For some homeowners, that makes it even harder to negotiate, separating the emotional value of the home from the fair market price. That's why you need a real estate professional to help you with the negotiations in the process.
3. Not Staging Your Home
We're generally quite proud of our décor and how we've customized our houses to make them our own personalized homes, but not all buyers will feel the same way about your design. That's why it's so important to make sure you stage your home with the buyer in mind. Buyers want to envision themselves in the space, so it truly feels like their own. They need to see themselves in the space with their furniture and keepsakes – not your pictures and decorations. Stage and declutter your home so they can visualize their own dreams as they walk through your house. A real estate professional can help you with tips to get your home ready to stage and sell.
Bottom Line
Today's seller's market might be your best chance to make a move. If you're considering selling your house, let's get together to help you navigate through the process while avoiding common seller mistakes.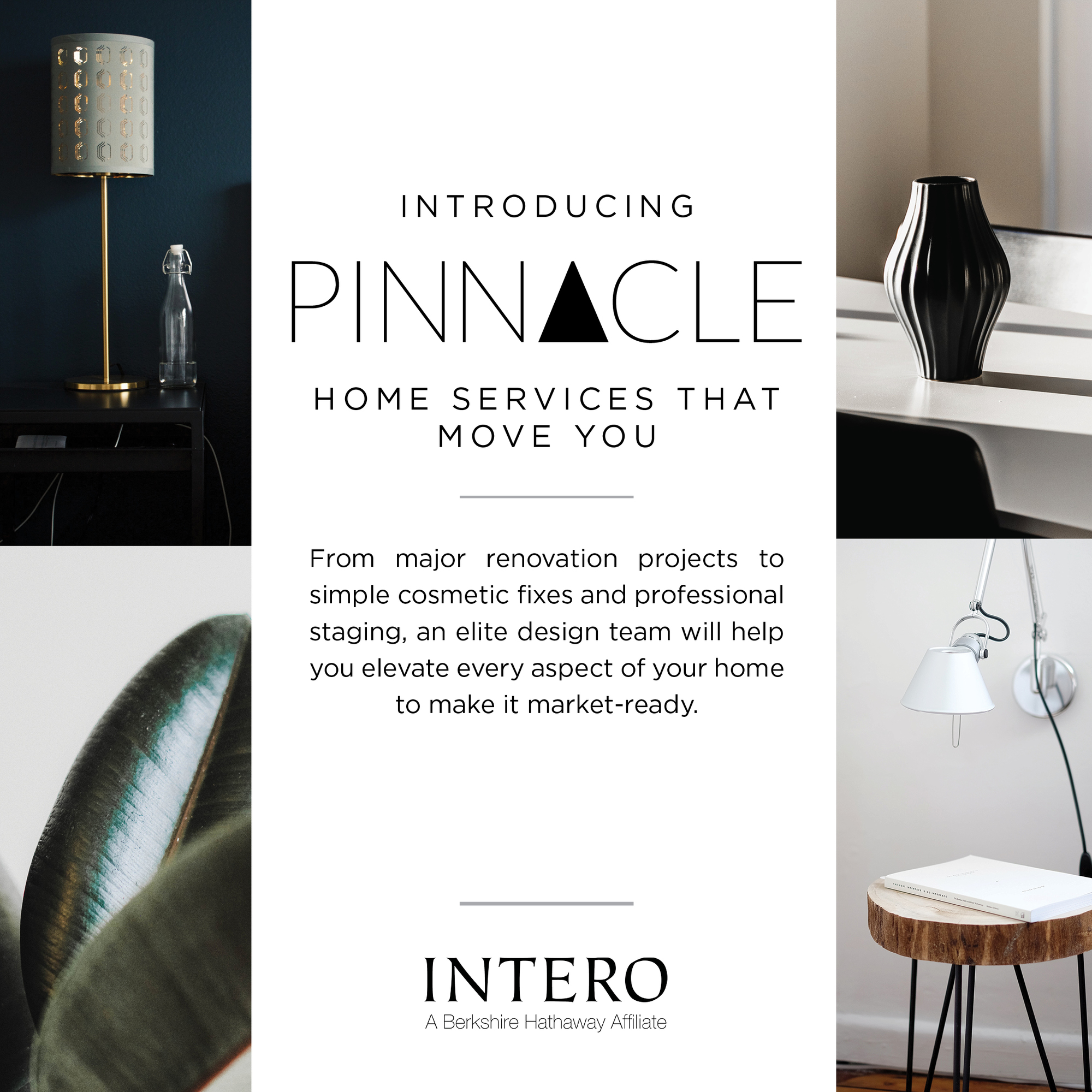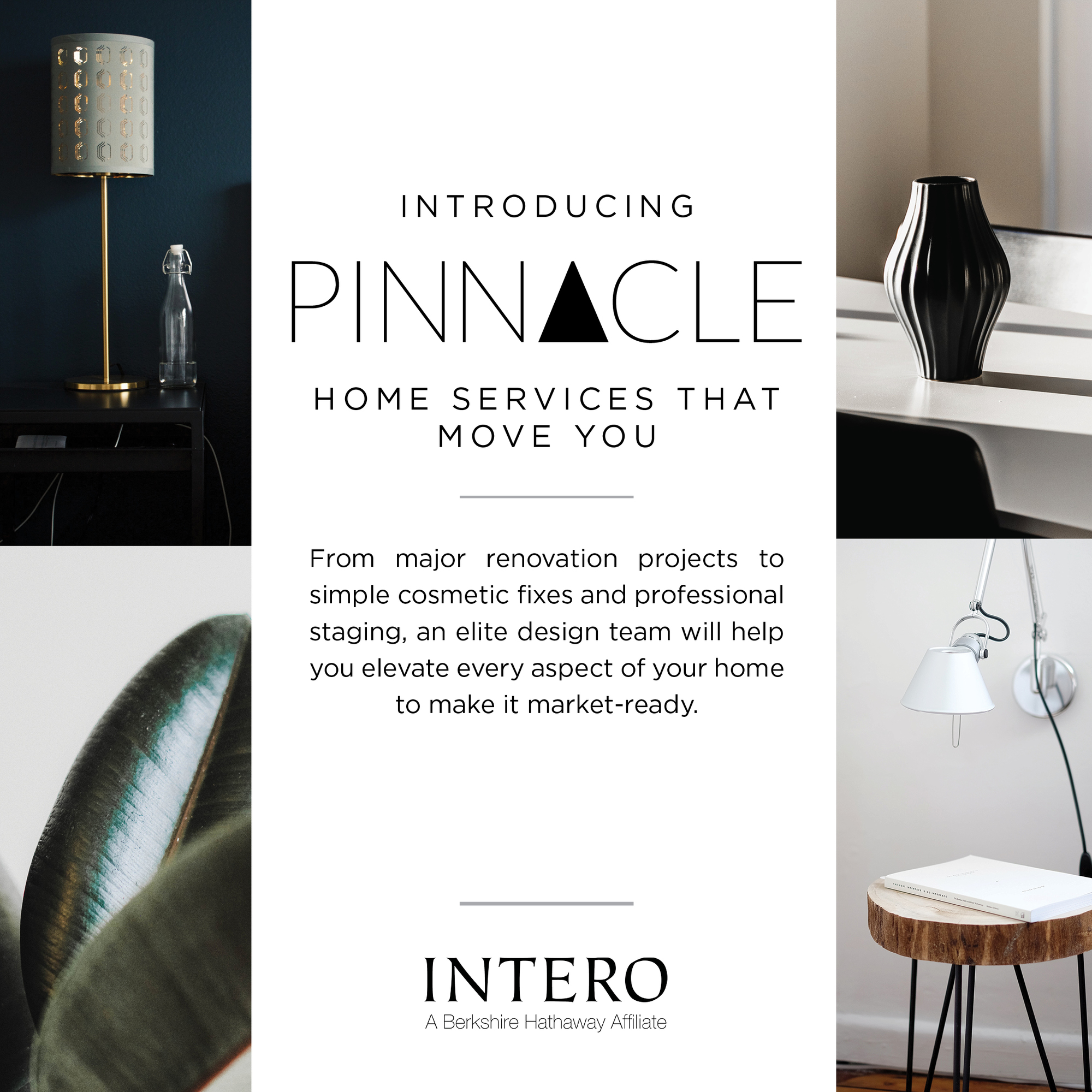 Official Press Release:
CUPERTINO, Calif.–(BUSINESS WIRE)–Intero, a Berkshire Hathaway affiliate and a wholly-owned subsidiary of HomeServices of America, Inc., is proud to announce the introduction of PINNACLE, a premium designer-curated home preparation service with zero out-of-pocket cost to sellers until their home closes escrow.
Available for clients working with an Intero agent, PINNACLE provides vast, customized home-preparation options, including, but not limited to, cosmetic updates, general repairs, professional staging services, window treatments, landscaping, decluttering and moving and packing services.
Sellers who opt into Intero's PINNACLE program will interface with their own project coordinator. These project coordinators do the work of assessing what needs to be done and coordinate the job from start to finish with local contractors. The program also stands out for providing tailored relocation services to seniors who need additional support when moving.
"We're proud to bring the PINNACLE program to the market," said Brian Crane, Chief Executive Officer of Intero. "The PINNACLE program gives Intero agents and clients a progressive and effective tool to enhance the condition of the home prior to going to the market, without the upfront out-of-pocket expense. This PINNACLE program is a true differentiator in the marketplace for Intero and will add to Intero's ability to help seller clients achieve the best results."
The PINNACLE program is available today for any seller with a signed listing agreement with an Intero sales associate. To get more information, please visit www.interopinnacle.com or call me at 408.465.9290 to learn how you can take advantage of this fantastic option when you're ready to sell!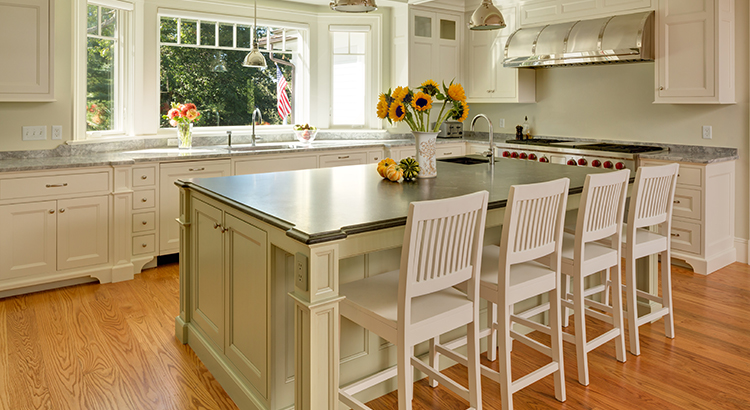 When selling your house, there are a few key things you can prioritize to have the greatest impact for a faster sale:
1. Make Buyers Feel at Home
Declutter your home! Pack away all personal items like pictures, awards, and sentimental belongings. Make buyers feel like they belong in the house. According to the 2019 Profile of Home Staging by the National Association of Realtors, "83% of buyers' agents said staging a home made it easier for a buyer to visualize the property as a future home."
Not only will your house spend less time on the market, but the same report mentioned that, "One-quarter of buyers' agents said that staging a home increased the dollar value offered between 1 – 5%, compared to other similar homes on the market that were not staged."
2. Keep It Organized
Since you took the time to declutter, keep it organized. Before buyers arrive, pick up toys, make the bed, and put away clean dishes. According to the same report, the kitchen is one of the most important rooms to stage in order to attract more buyers. Put out a scented candle or some cookies fresh from the oven. Buyers will remember the smell of your home.
3. Price It Right
More inventory coming into the market guarantees there will be some competition. You want to make sure your home is noticed. A key to selling your house is ensuring it is Priced to Sell Immediately (PTSI). This means you'll be driving more traffic to your property, and ultimately creating more interest in your home.
4. Give Buyers Full Access
One of the top four elements when selling your home is access. If your home is available anytime, that opens up more opportunity to find a buyer right away. Some buyers, especially those relocating, don't have much time available. If they cannot get into the house, they will move on to the next one.
Bottom Line
If you want to sell your home in the least amount of time at the best price with as little hassle as possible, a local real estate professional is a useful guide. Let's connect today to determine what you need to do to sell your home as quickly as possible.