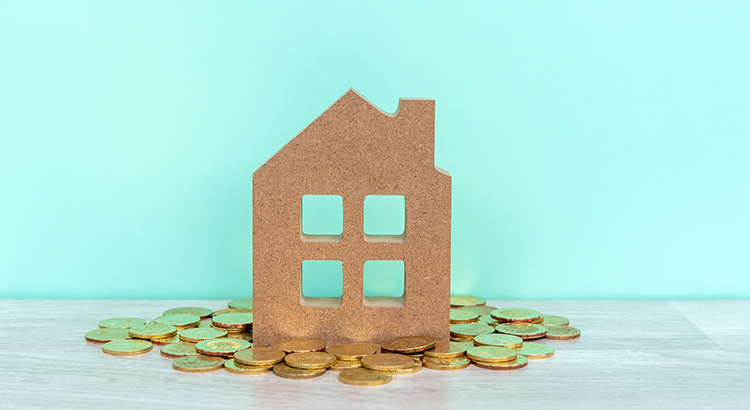 Homeownership is one of the best ways to invest in your financial future, especially as your home equity grows. Home equity is a form of forced savings that can work to your advantage as the value of your home appreciates. Across the country, home equity was increasing before the health crisis swept our nation, and it continues to grow throughout the year, giving sellers powerful options in this market.
According to the just-released Q2 Homeowner Equity Insights Report by CoreLogic:
"U.S. homeowners with mortgages (roughly 63% of all properties) have seen their equity increase by a total of nearly $620 billion since the second quarter of 2019, an increase of 6.6%, year over year." 
Dr. Frank Nothaft, Chief Economist for CoreLogic, attributes much of the equity growth to rising home prices:
"The CoreLogic Home Price Index registered a 4.3% annual rise in prices through June, which supported an increase in home equity."
As the map below shows, CoreLogic also indicates that home equity is increasing in every state:
"In the second quarter of 2020, the average homeowner gained approximately $9,800 in equity during the past year."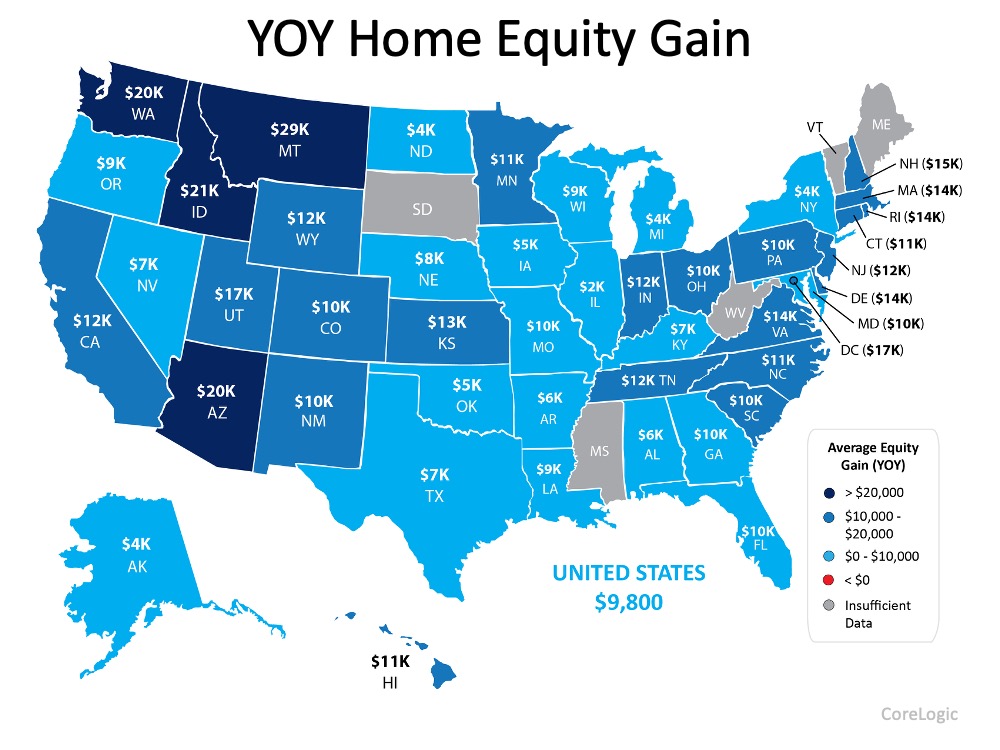 What Does This Mean for Sellers? 
When equity is rising, as it is today, you may have more invested in your home than you realize. Mark Fleming, Chief Economist at First American, notes:
"As homeowners gain equity in their homes, they are more likely to consider using that equity to purchase a larger or more attractive home – the wealth effect of rising equity. In today's housing market, fast rising demand against the limited supply of homes for sale has resulted in continued house price appreciation."
If you've been considering making a move – whether that's to get into a bigger home or to downsize to a smaller one – it's a great time to reach out to a real estate professional to learn how to put your equity to work for you. You may be in a position to pay that equity forward toward your next home purchase and afford it sooner rather than later.
Bottom Line
If you're thinking of selling, let's connect so you can take advantage of what the current market has to offer today.
Posted on September 24, 2020 at 9:24 am
Desiree Stanley
|
Category:
Real Estate
|
Tagged

beautifulhome, corelogic, dreamhome, equity, finance, financial, Gilroy, Home Buyers, home equity, Home Sellers, Home Selling, homebuying, house, Housing, housing market, Intero, Intero Real Estate, Morgan Hill, Real Estate, Real Estate Agents, real estate market, realtor, Santa Clara County, savings, sellingrealestate, Silicon Valley, South County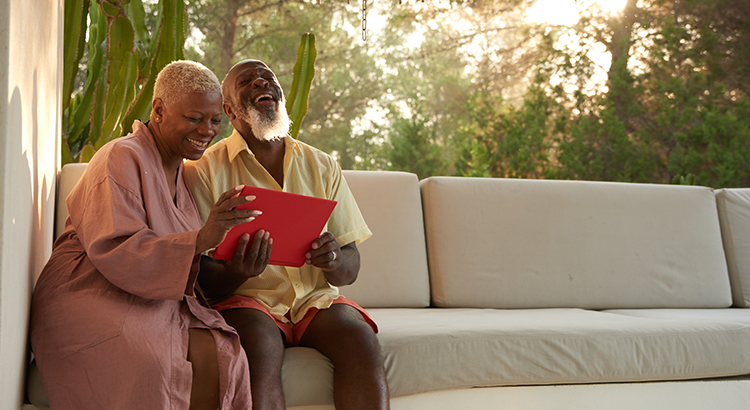 While growing up, we were taught by our parents and grandparents that owning a home is a financially savvy move. They explained how a mortgage is like a "forced savings plan." When you pay rent, that money is lost forever. When you make a mortgage payment, much of that money accumulates as equity in the home. So, what exactly is equity?
The equity in your home is the amount of money you can sell it for minus what you still owe on the mortgage. Every month you make a mortgage payment, and every month a portion of what you pay reduces the amount you owe. That reduction of your mortgage every month increases your equity.
A recent study by CoreLogic explained that homeowners gained substantial equity over the last twelve months, and are essentially sitting on large sums of cash in their homes. In the study, Frank Nothaft, Chief Economist for CoreLogic explained:
"The CoreLogic Home Price Index recorded a quickening of home price gains during the fourth quarter of 2019, helping to boost home equity wealth. The average family with a mortgage had a $7,300 gain in home equity during the past year, and a total of $177,000 in home equity wealth."
For most families, their home is their largest financial asset. This increase in equity drives the net worth, or family wealth, of the homeowner. Renters are not earning that benefit. Instead, they're building the net worth of their landlord.
Bottom Line
Home price growth will moderate during the pandemic. But once a cure is available, most experts agree that home values will again begin to appreciate at levels similar to what we've seen over the last several years. In the long run, our family elders will be proven correct: owning a home is a savvy financial move.
Posted on May 18, 2020 at 1:18 pm
Desiree Stanley
|
Category:
Real Estate
|
Tagged

Build Wealth, equity, financial gain, Gilroy, home, Home Buyers, home buying, Home Ownership, homebuyers, homebuying, Housing, Intero, Intero Real Estate, Morgan Hill, Mortgage, Real Estate Professional, realestateagent, realtor, Santa Clara County, savings, Silicon Valley, South County