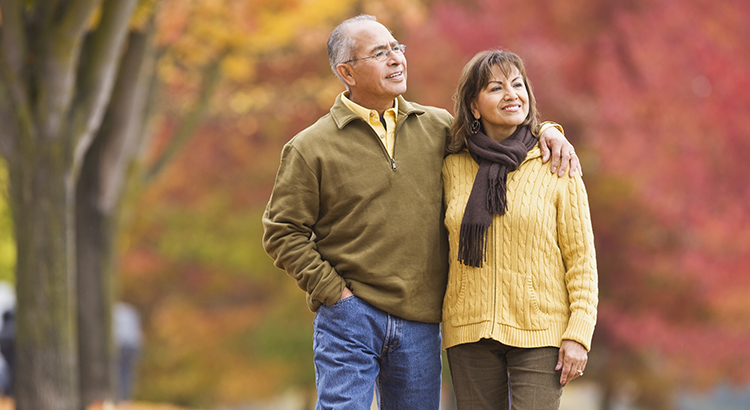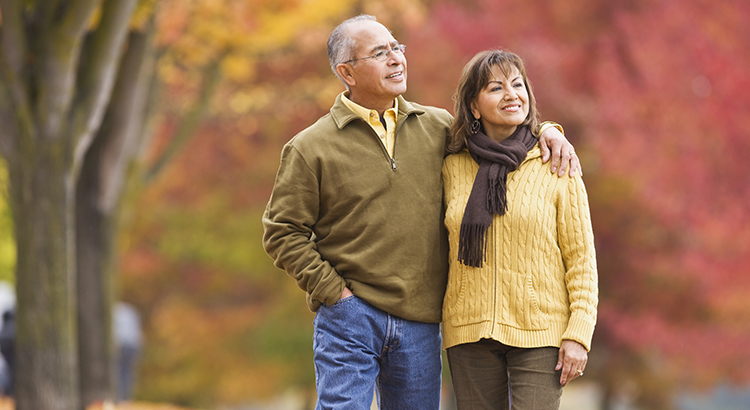 If you're thinking about moving, selling your house this fall might be the way to go. Here are four highlights in the housing market that may make your decision to sell this fall an easy one.
1. Buyers Are Actively in the Market
ShowingTime, a leading real estate showing software and market stat service provider, just reported that buyer traffic jumped 60.7% compared to this time last year. That's a huge increase.
It's clear that buyers are ready, willing, and able to purchase – and they're in the market right now. In many regions of the country, multiple buyers are entering bidding wars to compete for the home they want. Take advantage of the buyer activity currently in the market so you can sell your house in the most favorable terms.
2. There Are Not Enough Homes for Sale
In the latest Existing Home Sales Report, the National Association of Realtors (NAR) announced that there were only 1.49 million units available for sale. That number was down 18.6% from one year ago. This means in the majority of the country, there aren't enough homes for sale to satisfy the number of buyers.
Due to the health crisis, many homeowners were reluctant to list their homes earlier this year. That will change as the economy continues to recover. The choices buyers have will increase going into the new year. Don't wait until additional sellers come to market before you decide to make a move.
3. The Process Is Going Quickly
Today's ultra-competitive environment has forced buyers to do all they can to stand out from the crowd, including getting pre-approved for their mortgage financing. This makes the entire selling process much faster and simpler, as buyers know exactly what they can afford before shopping for a home. According to the latest Origination Insights Report from Ellie Mae, the time needed to close a loan is just 49 days.
4. There May Never Be a More Important Time to Move
You've likely spent much of the last six months in your current home. Perhaps you now realize how small it is, and you need more space. If you're working from home, your children are doing virtual school, or you just need more space, your current floor plan may not work for your family's changing needs.
Homebuilders are beginning to build houses again, so you can choose the exact floor plan to match what your family needs, and you can make sure the outdoor space is what you want too.
Bottom Line
The housing market is prime for sellers right now, so let's connect to get the process started this fall. If the timing is right for you and your family, the market is calling your name.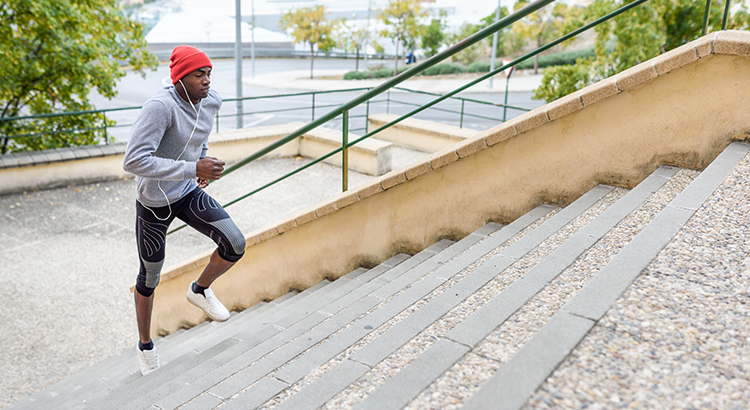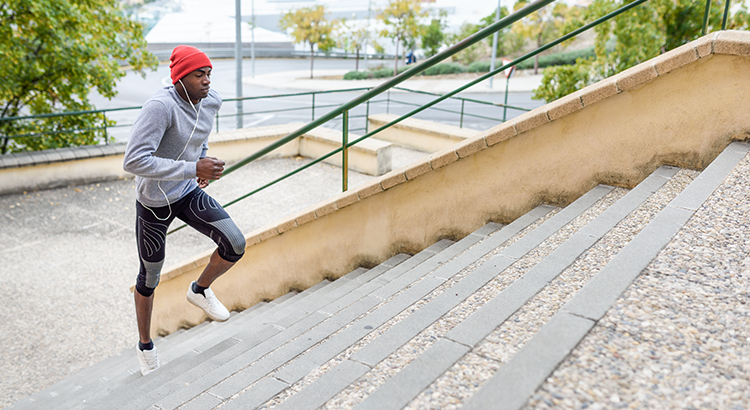 Earlier this year, realtor.com announced the release of the Housing Recovery Index, a weekly guide showing how the pandemic has impacted the residential real estate market. The index leverages a weighted average of four key components of the housing industry by tracking each of the following:
Housing Demand – Growth in online search activity
Home Price – Growth in asking prices
Housing Supply – Growth of new listings
Pace of Sales – Difference in time-on-market
The index compares the current status "to the January 2020 market trend, as a baseline for pre-COVID market growth. The overall index is set to 100 in this baseline period. The higher a market's index value, the higher its recovery and vice versa."
The graph below charts the index by showing how the real estate market started out strong in early 2020, and then dropped dramatically at the beginning of March when the pandemic paused the economy. It also shows the strength of the recovery since the beginning of May.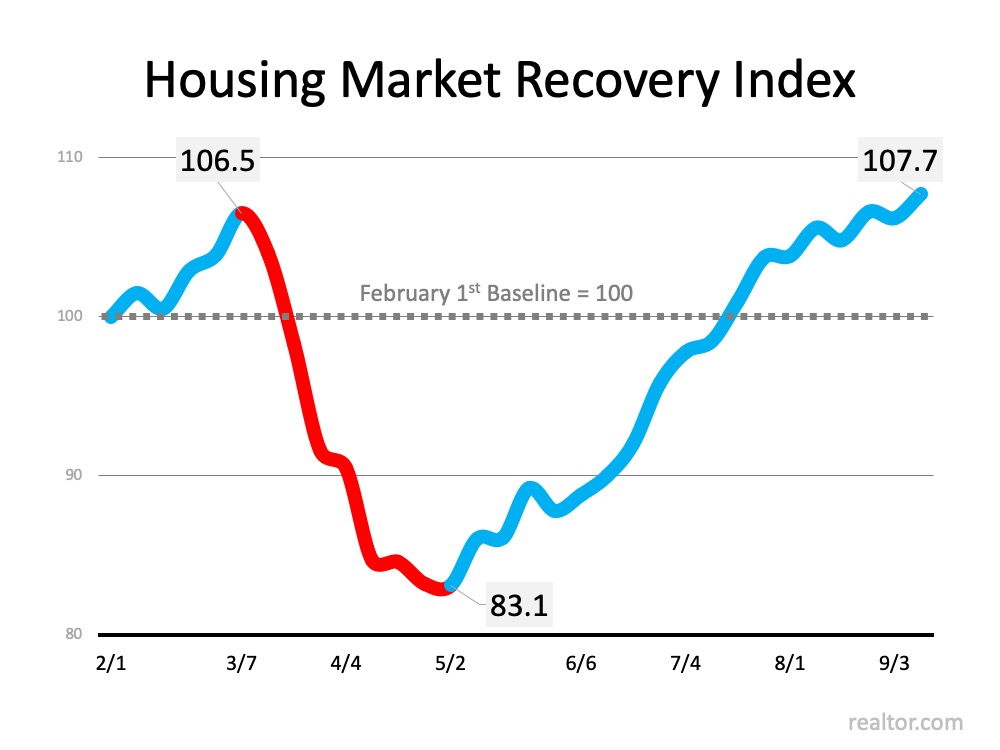 Today, the index stands at its highest point all year, including the time prior to the economic shutdown.
The Momentum Is Still Building
Though there is some evidence that the overall economic recovery may be slowing, the housing market is still gaining momentum. Zillow tracks the number of homes that are put into contract on a weekly basis. Their latest report confirms that buyer demand is continuing to dramatically outpace this same time last year, and the percent increase over last year is growing.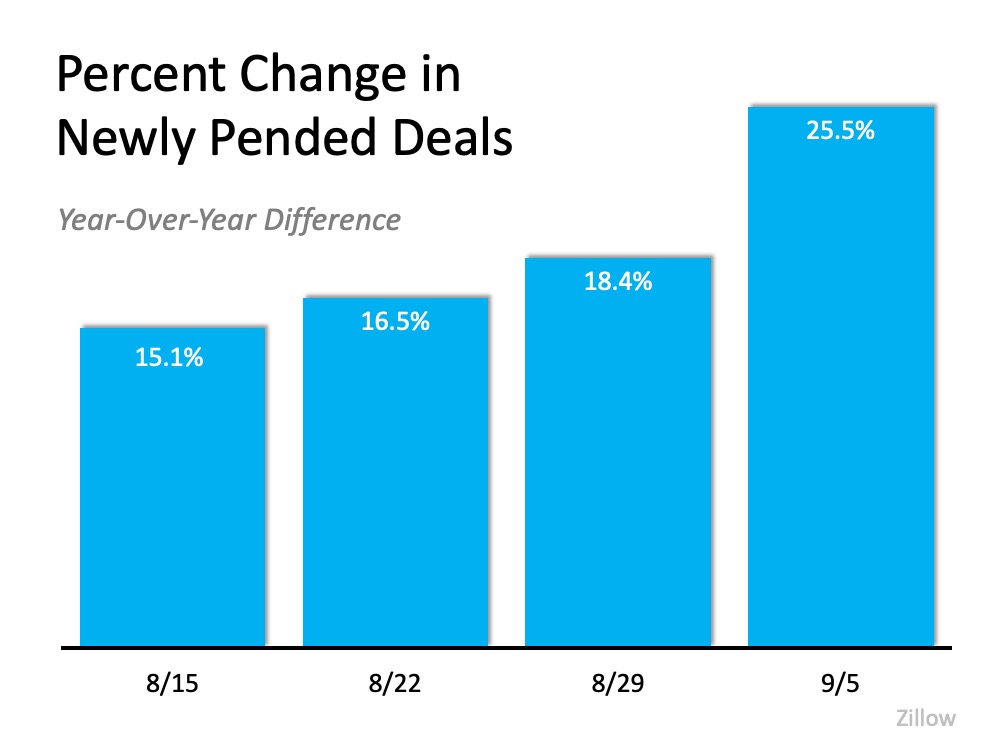 Clearly, the housing market is not only outperforming the grim forecasts from earlier this year, but it is also eclipsing the actual success of last year.
Frank Martell, President and CEO of CoreLogic, explains it best:
"On an aggregated level, the housing economy remains rock solid despite the shock and awe of the pandemic."
Bottom Line
Whether you're considering buying or selling, staying on top of the real estate market over the coming months will be essential to your success.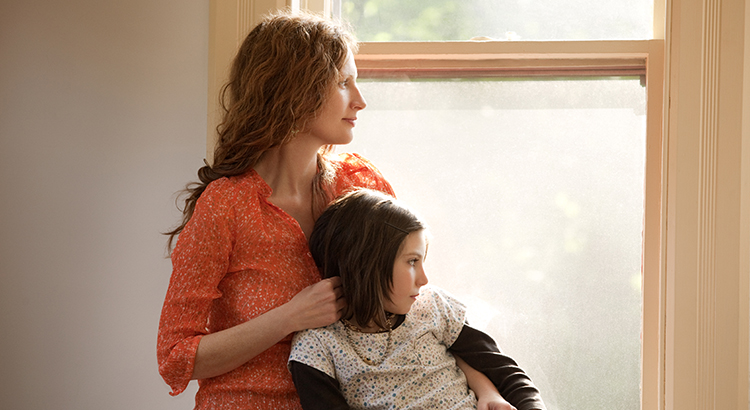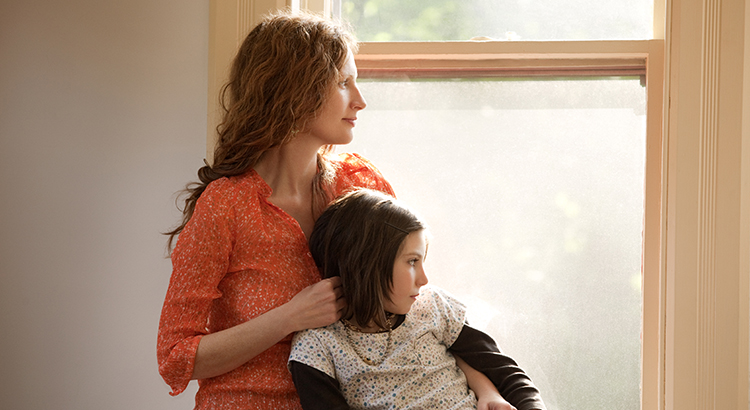 How long have you lived in your current home? If it's been a while, you may be thinking about moving. According to the latest Profile of Home Buyers and Sellers by the National Association of Realtors (NAR), in 2019, homeowners were living in their homes for an average of 10 years. That's a long time to time to be in one place, considering the average length of time homeowners used to stay put hovered closer to 6 years.
With today's changing homebuyer needs, especially given how the current health crisis has altered our daily lifestyles, many homeowners are reconsidering where they're at and thinking about moving to a home with more space for their families. Here's why it might be a great time to make that happen.
The real estate market has changed in many ways over the past 10 years, and current homeowners are earning much more equity today than they used to have. According to CoreLogic, in the first quarter of 2020 alone, the average homeowner gained approximately $9,600 in equity. If you're considering selling your house right now, you may have accumulated more equity to put toward a move than you realize.
Dialing back 10 years, many homeowners also locked in a fairly low mortgage rate. In 2010, the average rate was only 4.09%. This motivated homeowners to stay in their houses longer than usual to keep their rate low, rather than moving. Just last Thursday, however, average mortgage rates hit a new historic low at 2.86%. Sam Khater, Chief Economist at Freddie Mac explains:
"Mortgage rates have hit another record low due to a late summer slowdown in the economic recovery…These low rates have ignited robust purchase demand activity, which is up twenty-five percent from a year ago and has been growing at double digit rates for four consecutive months."
Ten years ago, we couldn't have imagined a mortgage rate under 3%. Looking at the math today, making a move into a new home and locking in a significantly lower rate than you have now could save you greatly on a monthly basis, and over the life of your loan (See chart below):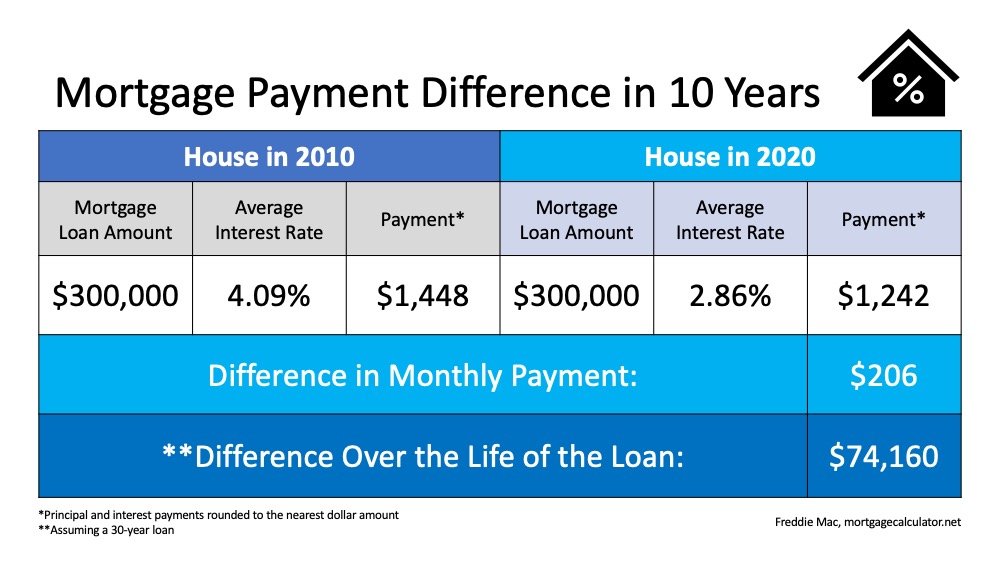 As the example shows, you can save a substantial amount every month if you qualify for today's low mortgage rate, and the savings can really add up over the life of a 30-year fixed-rate loan.
Bottom Line
As a homeowner, you have a huge opportunity to move up right now. Whether you want to save more each month or get more home for your money based on your family's changing needs, it's a great time to connect to discuss the market in our area. Buyers are actively looking for more homes to buy, and you can win big by making a move if the time is right for you.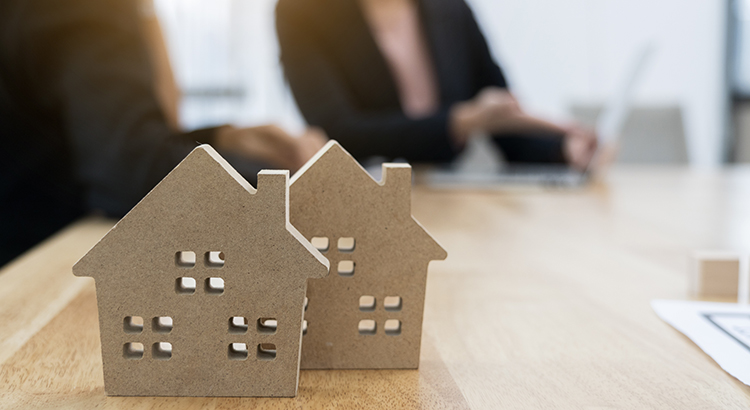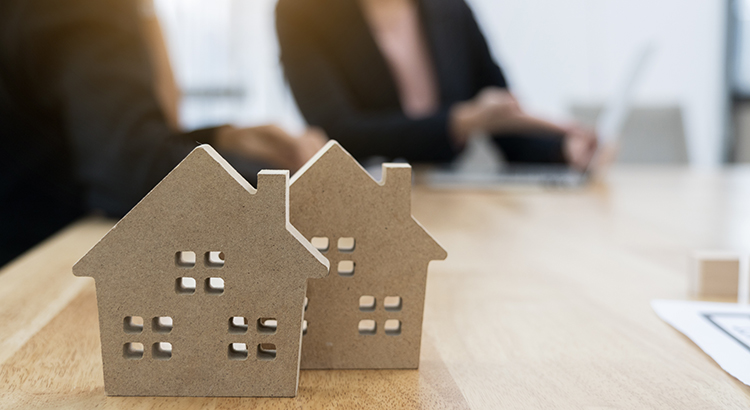 When shelter-in-place orders brought the economy to a screeching halt earlier this year, many believed the residential housing market would follow suit. Countless analysts predicted buyer demand would disappear and home values would depreciate for the first time in almost a decade. That, however, didn't happen. It appears the opposite is taking place.
After the bottom fell out of the real estate market immediately following the shutdown, it has come roaring back – and seems to still be gaining steam. Here's a look at two recent reports – one from the National Association of Home Builders (NAHB) and one from the National Association of Realtors (NAR) – showing this growing strength.
Builder Confidence Hits All-Time High
Last week, it was reported that applications for new home purchases with home builders were 39% higher than in July of 2019. That has builder confidence soaring.
Each month, NAHB releases its Housing Market Index, a survey of NAHB members who rate market conditions for the sale of new homes at the present time and over the next six months, as well as prospective buyer traffic for new homes.
This month, they reported that builder confidence in the market for newly-built single-family homes increased to the highest reading in the 35-year history of the series. NAHB Chairman, Chuck Fowke, explained:
"The demand for new single-family homes continues to be strong, as low interest rates and a focus on the importance of housing has stoked buyer traffic to all-time highs…Housing has clearly been a bright spot during the pandemic and the sharp rebound in builder confidence over the summer has led NAHB to upgrade its forecast for single-family starts, which are now projected to show only a slight decline for 2020."
The number of newly constructed homes being built will be almost at the same level as last year, even though the economic shutdown crushed home building earlier in the year.
Existing Homes Are Also Selling Like Hotcakes
Last Friday, NAR released its Existing Home Sales Report. The report revealed that month-over-month sales increased by 24.7%, setting another record for the category. The Wall Street Journal reported that the increase crushed expert forecasts:
"Economists surveyed by The Wall Street Journal expected a 14.2% monthly increase in sales of previously-owned homes, which make up most of the housing market."
Home sales increased by 8.7% year-over-year.
Lawrence Yun, Chief Economist for NAR, explained how the resale market is just as hot as the new construction market:
"The housing market is well past the recovery phase and is now booming with higher home sales compared to the pre-pandemic days. With the sizable shift in remote work, current homeowners are looking for larger homes and this will lead to a secondary level of demand even into 2021."
In addition, the Housing Market Recovery Index, which is released monthly by realtor.com, also showed the market is recovering nicely. The latest index reading was 104.8, which means the housing market is doing better than it was in January and February of this year. As a reference, the highest point in the index was a 106.5 in early March, just prior to the health crisis setting in.
Bottom Line
Both the newly constructed and existing home sale markets are posting numbers greater than a year ago. Real estate is back. If you're thinking of buying or selling, let's connect so you have the expert counsel you need along the way.