Social Links Widget
Click here to edit the Social Media Links settings. This text will not be visible on the front end.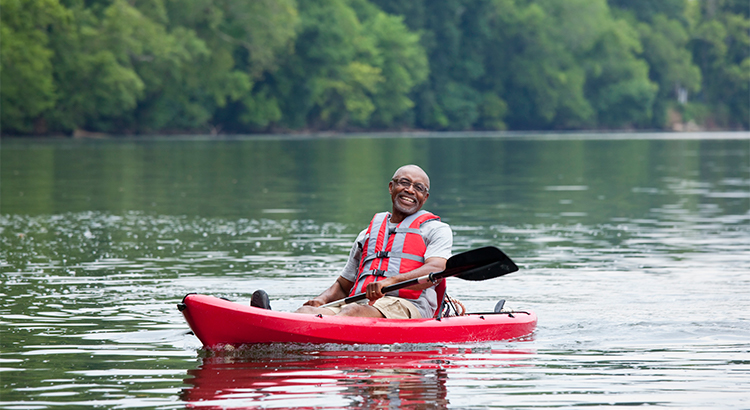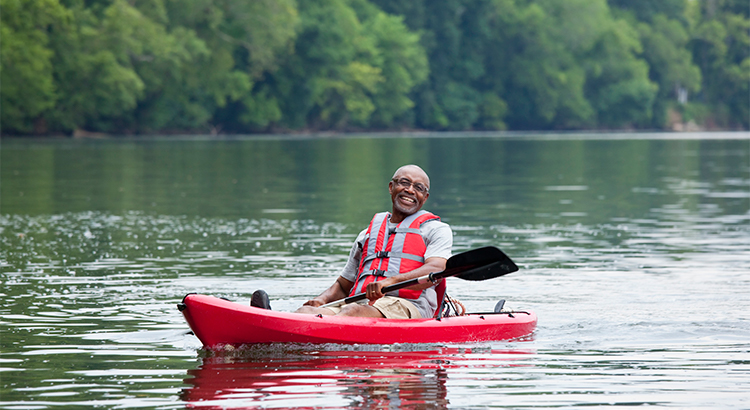 If you are a "baby boomer" (born between 1946 and 1964), you may be thinking about selling your current home. Your children may have finally moved out. Your large, four-bedroom house with three bathrooms no longer fits the bill. Taxes are too high. Utilities are too expensive. Cleaning and repair are too difficult. You may be ready to move into a home that better fits your current lifestyle. Many fellow boomers have already made the move you may be considering.
The National Association of Realtors recently released its 2019 Home Buyer and Seller Generational Report. The report revealed many interesting tidbits about both categories of baby boomers: younger boomers (ages 54 to 63) and older boomers (64 to72). Here are a few of the more interesting topics.
Percentage of Buyers who Looked Online First
All Buyers: 44%
Younger Boomers: 46%
Older Boomers: 44%
Where Boomers Found the Home They Purchased
The two major ways buyers found the home they purchased:
All buyers: 50% on the internet, 28% through a real estate agent
Younger Boomers: 46% on the internet, 33% through a real estate agent
Older Boomers: 36% on the internet, 35% through a real estate agent
Distance Seller Moved
The distance between the home they purchased and the home they recently sold was much greater for boomers than the average seller.
All sellers: 20 miles
Younger Boomers: 27 miles
Older Boomers: 50 miles
Tenure in Previous Home of Seller
The percentage of older boomers who lived in their previous home for more than 20 years was almost twice the amount of the average seller.
All sellers: 16%
Younger Boomers: 20%
Older Boomers: 31%
Primary Reason to Sell their Previous Home
Want to move closer to friends or family
Home too large
Retirement
View of Homeownership as a Financial Investment
83% of Younger Boomers see homeownership as a good investment
82% of Older Boomers see homeownership as a good investment
Bottom Line
If you are a boomer and thinking about selling, now might be the time to contact an agent to help determine your options.

Today, on Veterans Day, we salute those who have served our country in war or peace, and we thank them for their sacrifice.
This year marks the 75th anniversary of VA Home Loan Benefit offerings through the Servicemen's Readjustment Act, also known as the GI Bill. Since 1944, this law has created opportunities for those who have served our country, ranging from vocational training to home loans.
Facts About VA Home Loans:
Nearly 24 million home loans have been guaranteed by the Veterans Administration.
Nearly 82% of VA home loans are made with no down payment.
The VA also provides grants to help seriously disabled Veterans purchase, modify, or construct a home to meet their needs. Last year the VA provided 2,000 grants totaling $104 million.
Benefits of a VA Home Loan:
No down payment
No Private Mortgage Insurance*
Lower credit score requirements
Limitation on closing costs
Lower average interest rates
*More information on VA Home Loan Fees
 Bottom Line
The best thing you can do today to celebrate Veterans Day is to share this information with those who can benefit from these opportunities. For more information, or to find out how to qualify to use a VA Home Loan Benefit, let's get together to navigate through the process. Thank you for your service!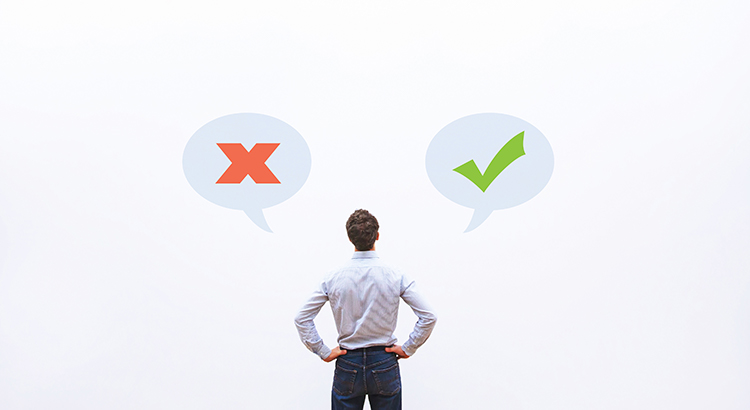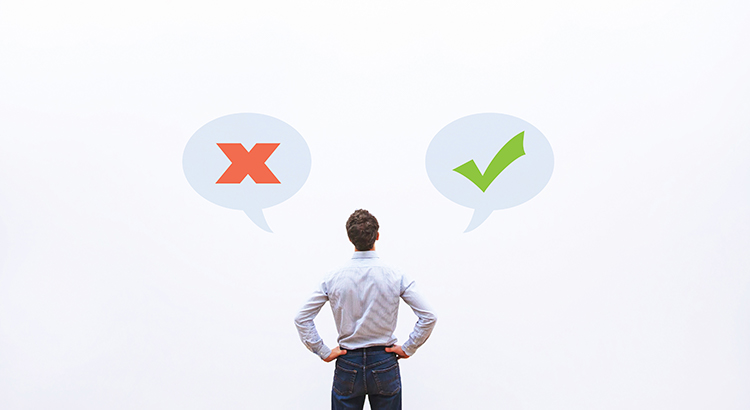 According to the '2019 Home Buyer Report' conducted by Nerdwallet, many first-time buyers still believe they need a 20% down payment to buy a home in today's market:
"More than 6 in 10 (62%) Americans believe you must put at least 20% down in order to purchase a home."
When potential homebuyers think they need a 20% down payment to enter the market, they also tend to think they'll have to wait several years (in some markets) to come up with the necessary funds to buy their dream homes. The report continues to say,
"The truth: 32% of current U.S. homeowners put 5% or less down on their home, according to census data." (as shown below):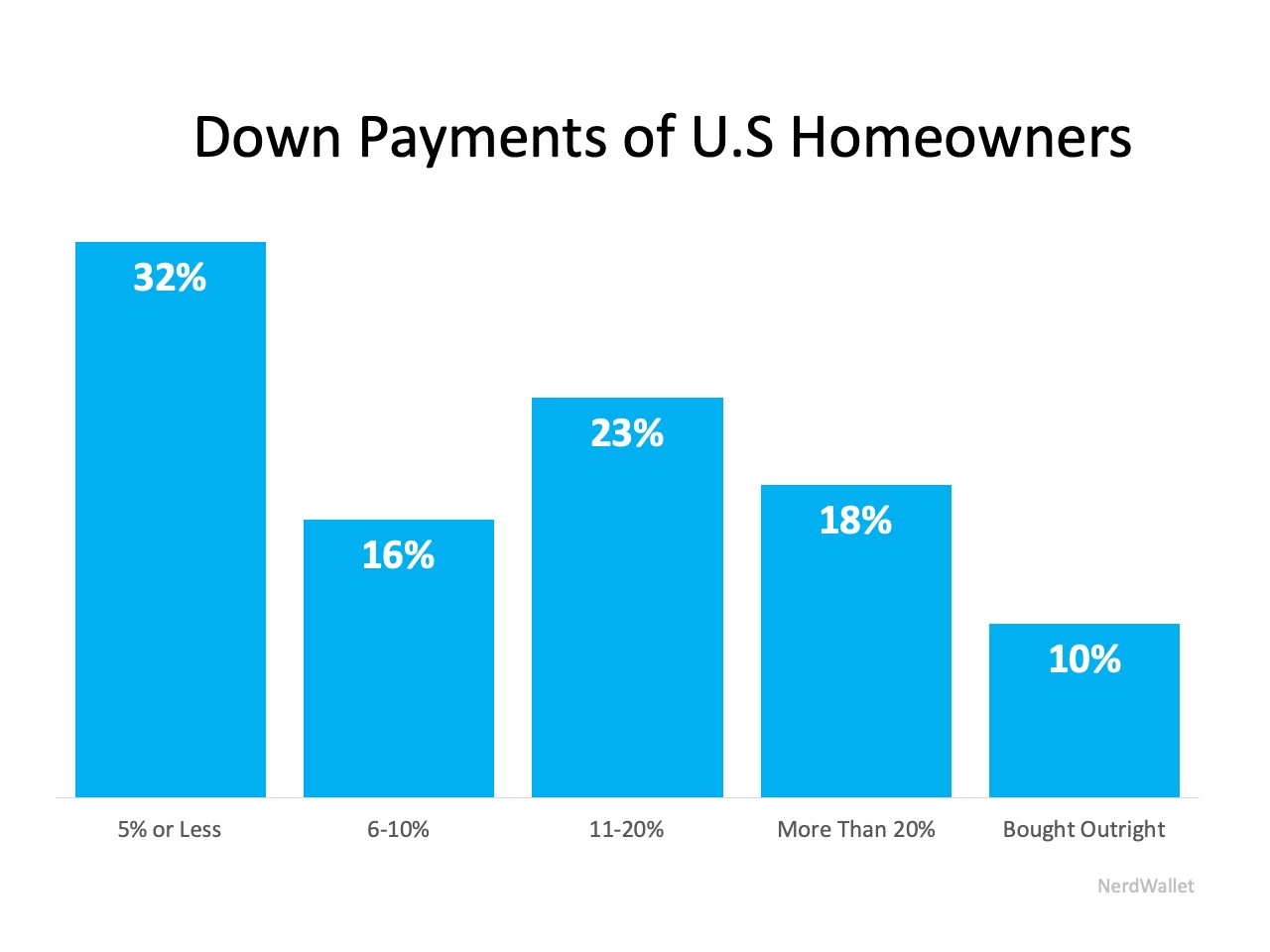 The lack of knowledge about the home-buying process is, unfortunately, keeping many motivated buyers on the sidelines.
Bottom Line
Don't let a lack of understanding keep you and your family out of the housing market. Let's get together to discuss your options today.