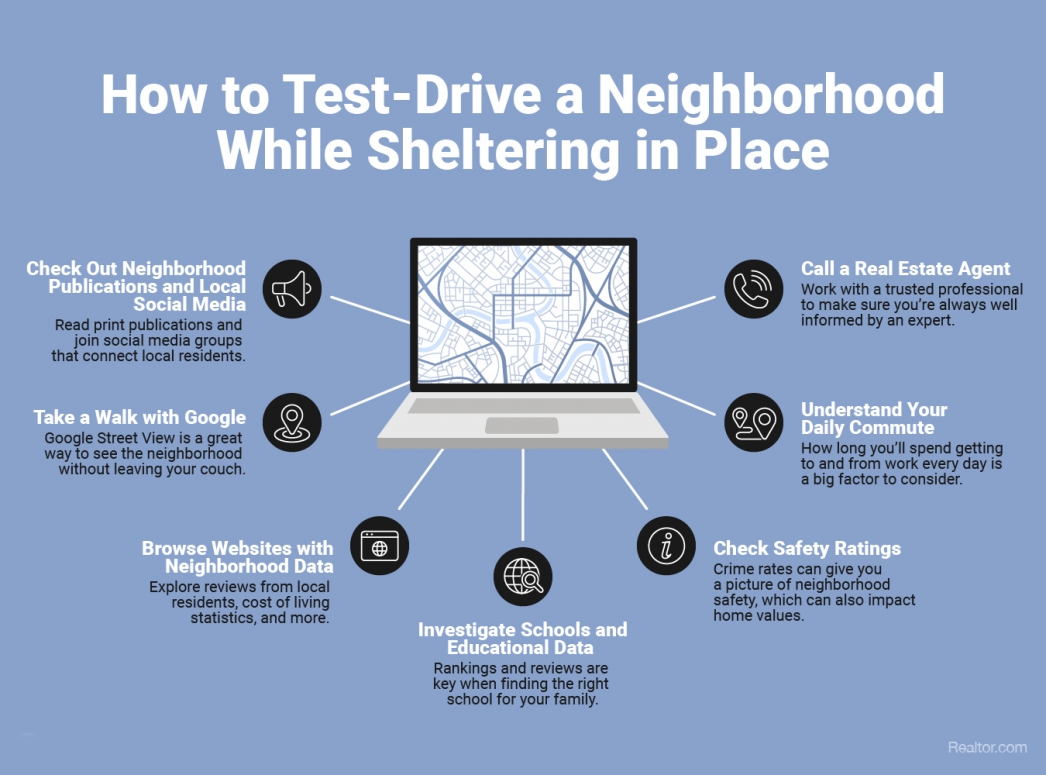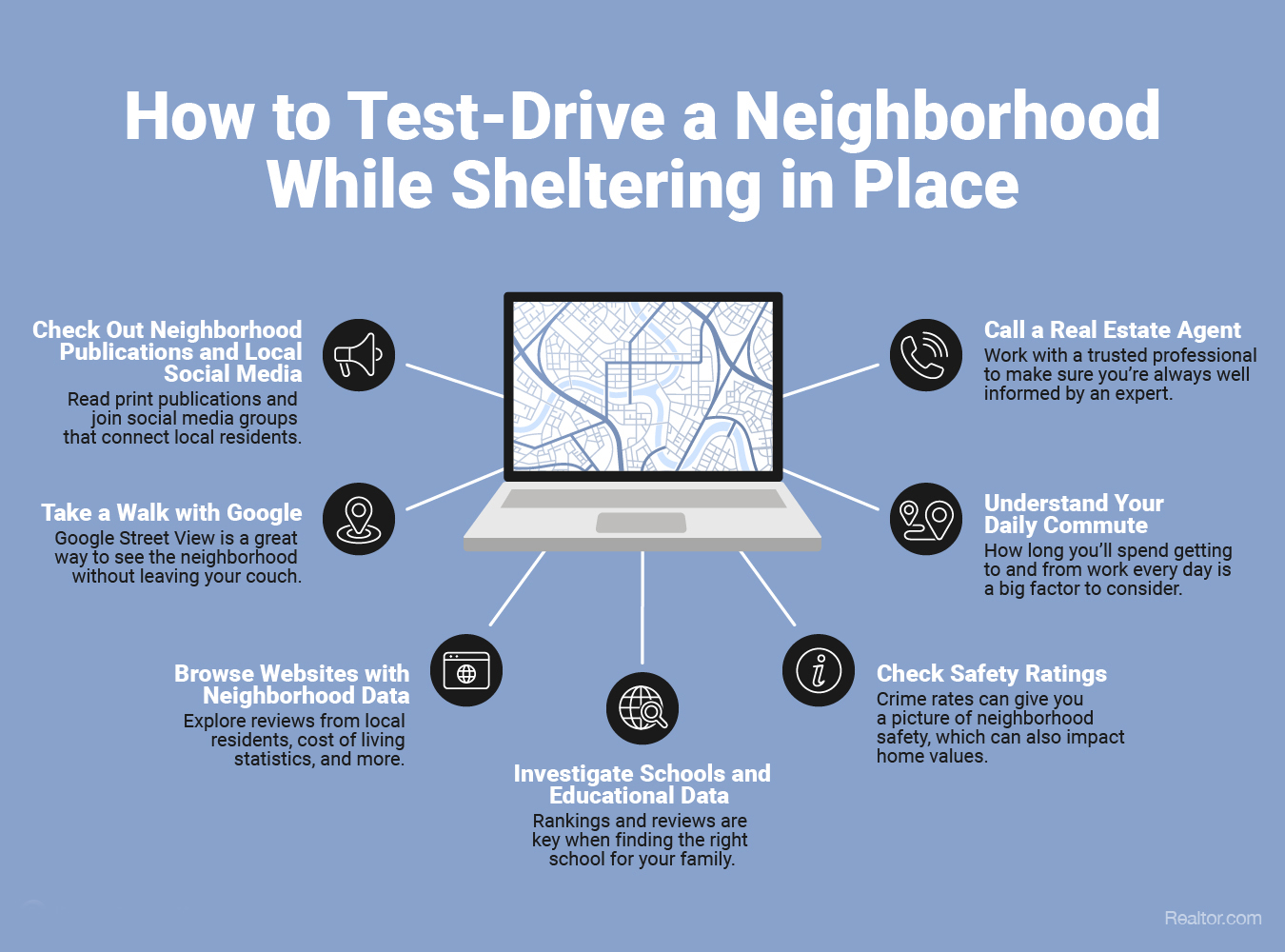 Some Highlights
Staying at home doesn't mean your search for a new place needs to come to a standstill.
Check out these tips on how to explore other neighborhoods virtually in the homebuying process. You may find a spot that better suits your needs without ever leaving your living room!
Let's connect today so you have help with all of the additional steps along the way, and you're ready to make your next move.
Posted on May 4, 2020 at 8:33 am
Desiree Stanley
|
Category:
Real Estate
|
Tagged

commute, education, Gilroy, google street view, home, Home Buyers, Home Ownership, homebuyers, homebuying, Housing, Intero, Intero Real Estate, Morgan Hill, morganhillliving, neighborhood information, Real Estate Agents, Real Estate Professional, realtor, safety, schools, Silicon Valley, South County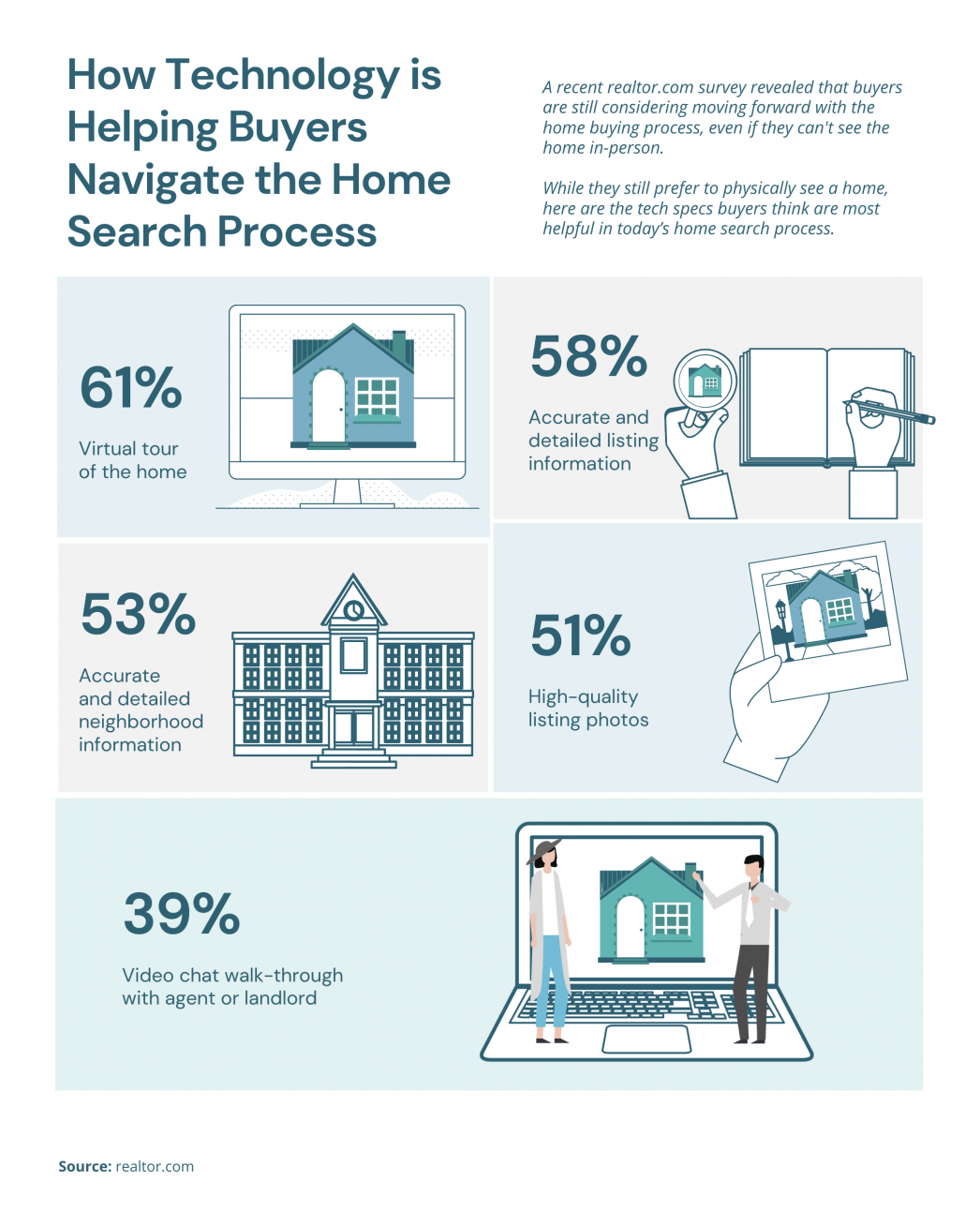 Some Highlights:
A recent realtor.com survey revealed that buyers are still considering moving forward with the home buying process, even if they can't see the home in-person.
While they still prefer to physically see a home, virtual home tours and accurate listing information top the list of tech specs buyers find most helpful in today's process.
Let's connect today to determine how technology can help power your home search.
Posted on April 24, 2020 at 8:15 am
Desiree Stanley
|
Category:
Real Estate
|
Tagged

buyers, detailed listing information, Gilroy, high quality photos, home, Home Buyers, home buying, home search, house, Housing, Intero, Morgan Hill, morganhillliving, neighborhood information, Purchasing a home, Real Estate Agents, real estate market, Real Estate Professional, realestateagent, realtor, Santa Clara County, santaclaracounty, sellingrealestate, Silicon Valley, South County, video walk-through, virtual tour