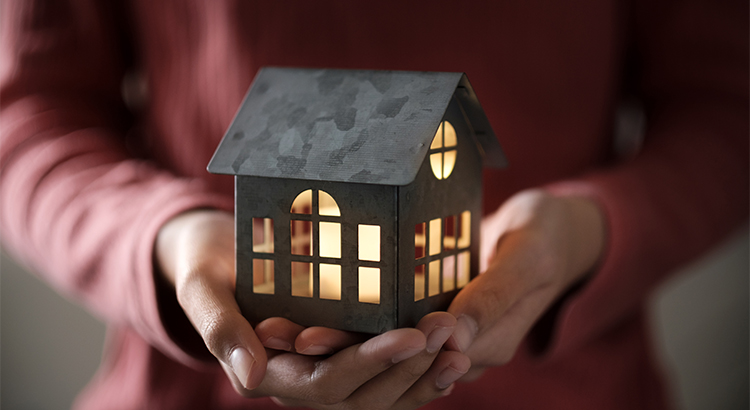 There are many benefits to working with a real estate professional when selling your house. During challenging times like the one we face today, it becomes even more important to have an expert help guide you through the process. If you're considering selling on your own, known in the industry as a For Sale By Owner or FSBO, please consider the following:
1. Your Safety Is a Priority
During this pandemic, your family's safety comes first. When you FSBO, it is incredibly difficult to control entry into your home. A real estate professional will have the proper protocols in place to protect not only your belongings but your family's health and well-being too. From regulating the number of people in your home at one time to ensuring proper sanitization during and after a showing, and even facilitating virtual tours for buyers, agents are equipped to follow the latest industry standards recommended by the National Association of Realtors (NAR) to help protect you and your family.
2. A Powerful Online Strategy Is a Must to Attract a Buyer
Recent studies have shown that, even before COVID-19, the first step 44% of all buyers took when looking for a home was to search online. Throughout the process, that number jumped to 93%. Today, those numbers have grown exponentially. Most real estate agents have developed a strong Internet and social media strategy to promote the sale of your house. Have you?
3. There Are Too Many Negotiations
Here are just a few of the people you'll need to negotiate with if you decide to FSBO:
The buyer, who wants the best deal possible
The buyer's agent, who solely represents the best interest of the buyer
The inspection companies, which work for the buyer and will almost always find challenges with the house
The appraiser, if there is a question of value
As part of their training, agents are taught how to negotiate every aspect of the real estate transaction and how to mediate the emotions felt by buyers looking to make what is probably the largest purchase of their lives.
4. You Won't Know if Your Purchaser Is Qualified for a Mortgage
Having a buyer who wants to purchase your house is the first step. Making sure they can afford to buy it is just as important. As a FSBO, it's almost impossible to be involved in the mortgage process of your buyer. A real estate professional is trained to ask the appropriate questions and, in most cases, will be intimately aware of the progress that's being made toward a purchaser's mortgage commitment.
Further complicating the situation is how the current mortgage market is rapidly evolving because of the number of families out of work and in mortgage forbearance. A loan program that was there yesterday could be gone tomorrow. You need someone who is working with lenders every day to guarantee your buyer makes it to the closing table.
5. FSBOing Has Become More Difficult from a Legal Standpoint
The documentation involved in the selling process has increased dramatically as more and more disclosures and regulations have become mandatory. In an increasingly litigious society, the agent acts as a third-party to help the seller avoid legal jeopardy. This is one of the major reasons why the percentage of people FSBOing has dropped from 19% to 8% over the last 20+ years.
6. You Net More Money When Using an Agent
Many homeowners believe they'll save the real estate commission by selling on their own. Realize that the main reason buyers look at FSBOs is because they also believe they can save the real estate agent's commission. The seller and buyer can't both save the commission.
A study by Collateral Analytics revealed that FSBOs don't actually save anything by forgoing the help of an agent. In some cases, the seller may even net less money from the sale. The study found the difference in price between a FSBO and an agent-listed home was an average of 6%. One of the main reasons for the price difference is effective exposure:
"Properties listed with a broker that is a member of the local MLS will be listed online with all other participating broker websites, marketing the home to a much larger buyer population. And those MLS properties generally offer compensation to agents who represent buyers, incentivizing them to show and sell the property and again potentially enlarging the buyer pool."
The more buyers that view a home, the greater the chance a bidding war will take place.
Bottom Line

Listing on your own leaves you to manage the entire transaction yourself. Why do that when you can hire an agent and still net the same amount of money? Before you decide to take on the challenge of selling your house alone, let's connect to discuss your options.
Posted on May 20, 2020 at 9:50 am
Desiree Stanley
Category:
Real Estate
Tagged

buyer, for sale by owner, forsale, FSBO, Gilroy, home, Home Sellers, Home Selling, homes, house, internet advertising, Intero, Intero Real Estate, Morgan Hill, morganhillliving, Mortgage, online, purchaser, Qualified, Real Estate, Real Estate Agents, real estate market, Real Estate Professional, realestateagent, realtor, safety, Santa Clara County, Selling, sellingrealestate, Silicon Valley, South County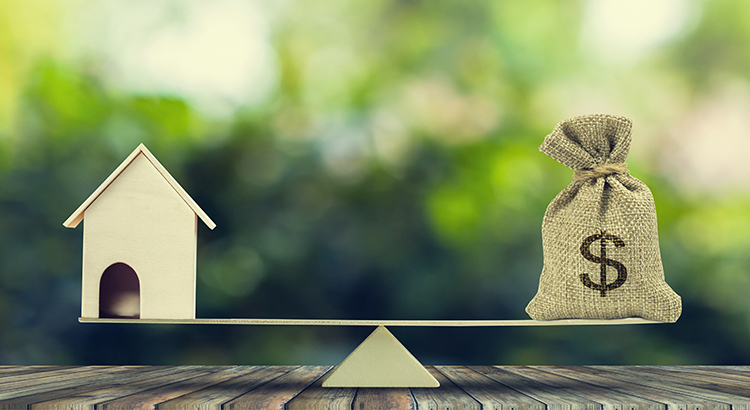 With interest rates hitting all-time lows over the past few weeks, many homeowners are opting to refinance. To decide if refinancing your home is the best option for you and your family, start by asking yourself these questions:
Why do you want to refinance?
There are many reasons to refinance, but here are three of the most common ones:
1. Lower Your Interest Rate and Payment: This is the most popular reason. Is your current interest rate higher than what's available today? If so, it might be worth seeing if you can take advantage of the current lower rates.
2. Shorten the Term of Your Loan: If you have a 30-year loan, it may be advantageous to change it to a 15 or 20-year loan to pay off your mortgage sooner rather than later.
3. Cash-Out Refinance: You might have enough equity to cash out and invest in something else, like your children's education, a business venture, an investment property, or simply to increase your cash reserve.
Once you know why you might want to refinance, ask yourself the next question:
How much is it going to cost?

There are fees and closing costs involved in refinancing, and The Lenders Network explains:
"As an example, let's say your mortgage has a balance of $200,000. If you were to refinance that loan into a new loan, total closing costs would run between 2%-4% of the loan amount. You can expect to pay between $4,000 to $8,000 to refinance this loan."
They also explain that there are options for no-cost refinance loans, but be on the lookout:
"A no-cost refinance loan is when the lender pays the closing costs for the borrower. However, you should be aware that the lender makes up this money from other aspects of the mortgage. Usually charging a slightly higher interest rate so they can make the money back."
Keep in mind that, given the current market conditions and how favorable they are for refinancing, it can take a little longer to execute the process today. This is because many other homeowners are going this route as well. As Todd Teta, Chief Officer at ATTOM Data Solutions notes about recent mortgage activity:  
"Refinancing largely drove the trend, with more than twice as many homeowners trading in higher-interest mortgages for cheaper ones than in the same period of 2018."
Clearly, refinancing has been on the rise lately. If you're comfortable with the up-front cost and a potential waiting period due to the high volume of requests, then ask yourself one more question:
Is it worth it? 
To answer this one, do the math. Will it help you save money? How much longer do you need to own your home to break even? Will your current home meet your needs down the road? If you plan to stay for a few years, then maybe refinancing is your best move.
If, however, your current home doesn't fulfill your needs for the next few years, you might want to consider using your equity for a down payment on a new home instead. You'll still get a lower interest rate than the one you have on your current house, and with the equity you've already built, you can finally purchase the home you've been waiting for.
Bottom Line
Today, more than ever, it's important to start working with a trusted real estate advisor. Whether you connect by phone or video chat, a real estate professional can help you understand how to safely navigate the housing market so that you can prioritize the health of your family without having to bring your plans to a standstill. Whether you're looking to refinance, buy, or sell, a trusted advisor knows the best protocol as well as the optimal resources and lenders to help you through the process in this fast-paced world that's changing every day.
Posted on March 27, 2020 at 1:16 pm
Desiree Stanley
Category:
Real Estate
Tagged

Gilroy, Intero, Intero Real Estate, loan term, Low Interest Rates, lower interest rate, lower payment, Mortgage, Mortgage Rates, Real Estate, real estate market, Real Estate Professional, refinance, Santa Clara County, santaclaracounty, shorten loan term, Silicon Valley, South County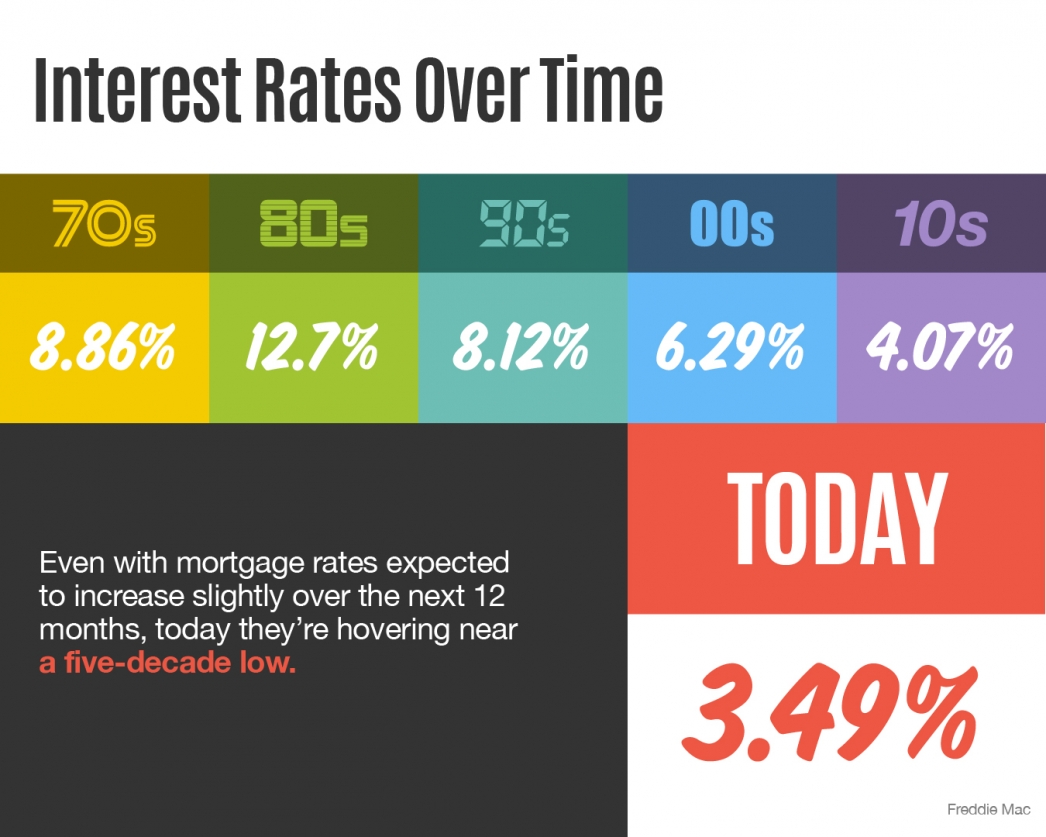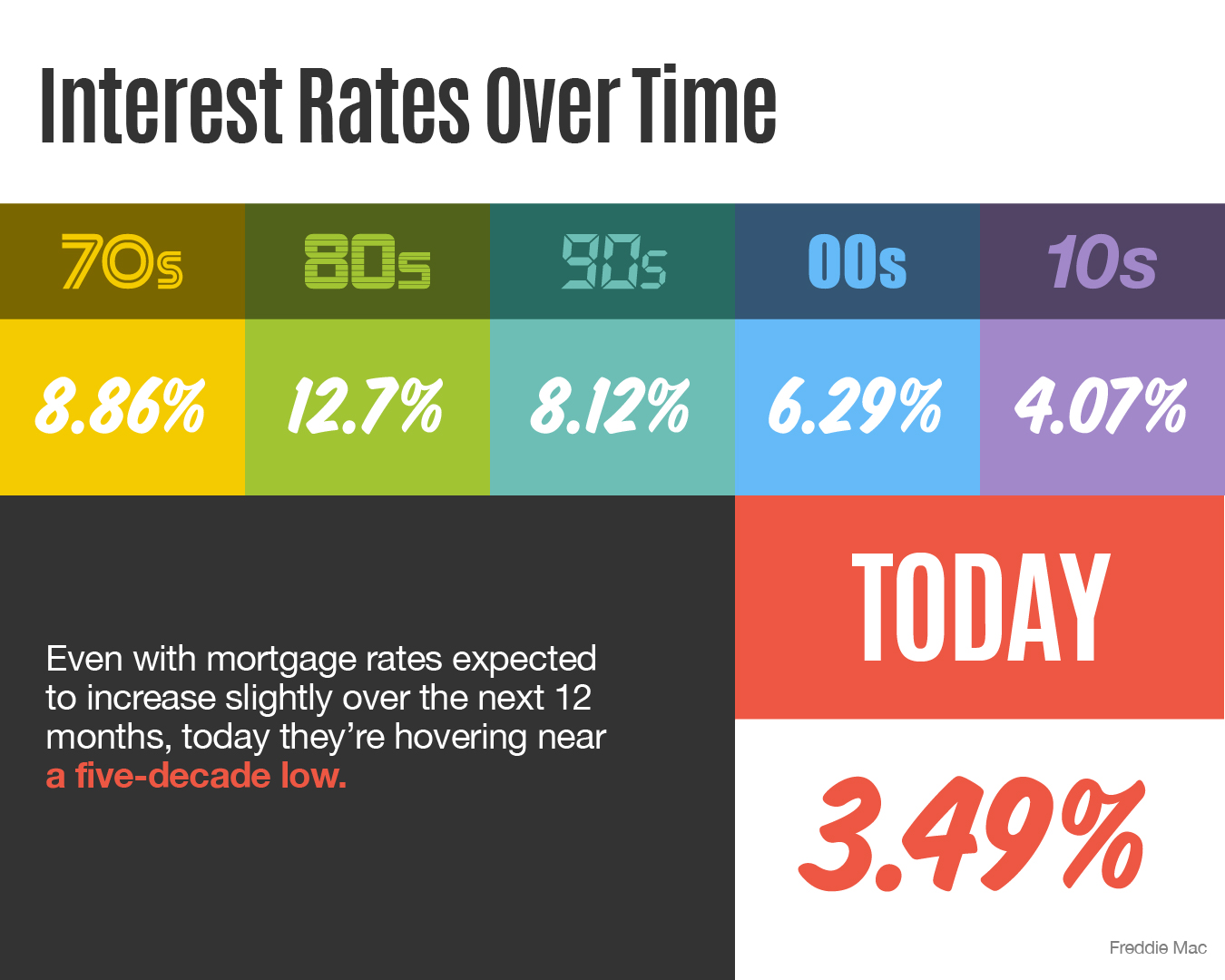 Some Highlights:
With interest rates hovering at near historic lows, now is a great time to look back at where they've been, and how much they've changed over time.
According to Freddie Mac, mortgage interest rates are currently hovering near a five-decade low.
The impact your interest rate has on your monthly mortgage payment is significant. An increase of just $20 dollars in your monthly payment can add up to $240 per year or $7,200 over the life of your loan. Maybe it's time to lock in now while rates are still low.