Social Links Widget
Click here to edit the Social Media Links settings. This text will not be visible on the front end.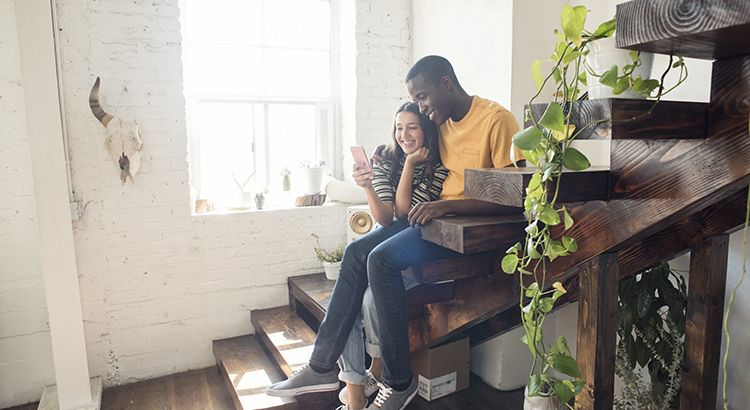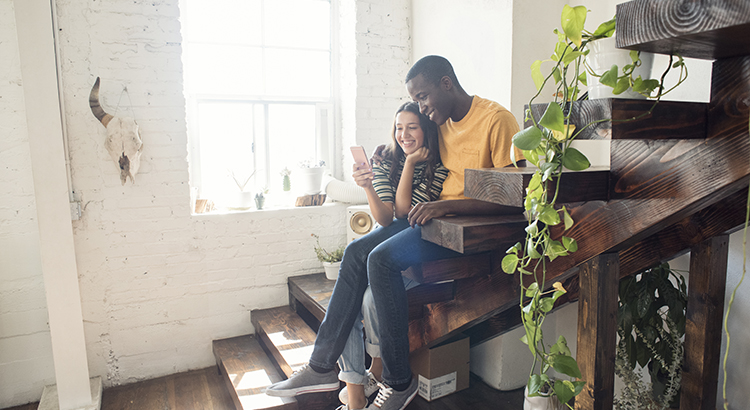 This will be an interesting year for residential real estate. With a presidential election taking place this fall and talk of a possible recession occurring before the end of the year, predicting what will happen in the 2020 U.S. housing market can be challenging. As a result, taking a look at the combined projections from the most trusted entities in the industry when it comes to mortgage rates, home sales, and home prices is incredibly valuable – and they may surprise you.
Mortgage Rates
Projections from the experts at the National Association of Realtors (NAR), the Mortgage Bankers Association (MBA), Fannie Mae, and Freddie Mac all forecast mortgage rates remaining stable throughout 2020: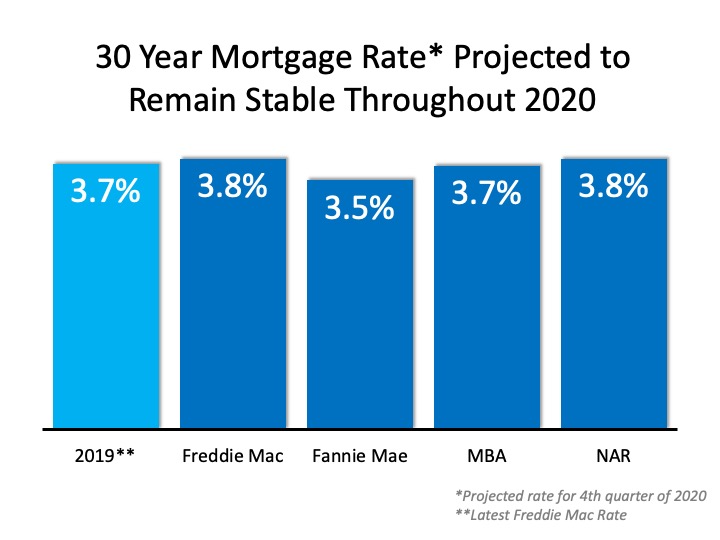 Since rates have remained under 5% for the last decade, we may not fully realize the opportunity we have right now.
Here are the average mortgage interest rates over the last several decades:
1970s: 8.86%
1980s: 12.70%
1990s: 8.12%
2000s: 6.29%
Home Sales
Three of the four expert groups noted above also predict an increase in home sales in 2020, and the fourth sees the transaction number remaining stable: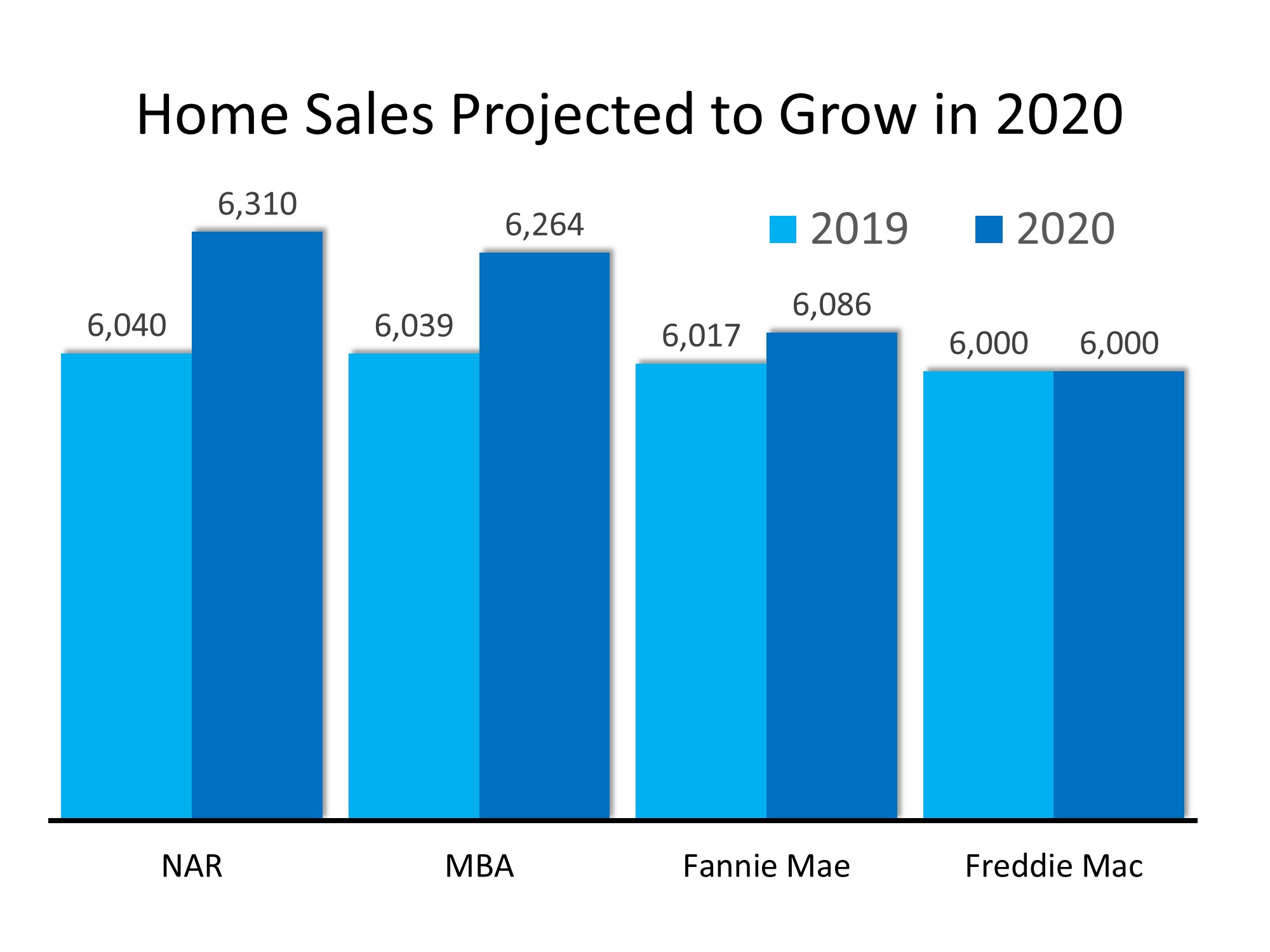 With mortgage rates remaining near all-time lows, demand should not be a challenge. The lack of available inventory, however, may moderate the increase in sales.
Home Prices
Below are the projections from six different expert entities that look closely at home values: CoreLogic, Fannie Mae, Ivy Zelman's "Z Report", the National Association of Realtors (NAR), Freddie Mac, and the Mortgage Bankers Association (MBA).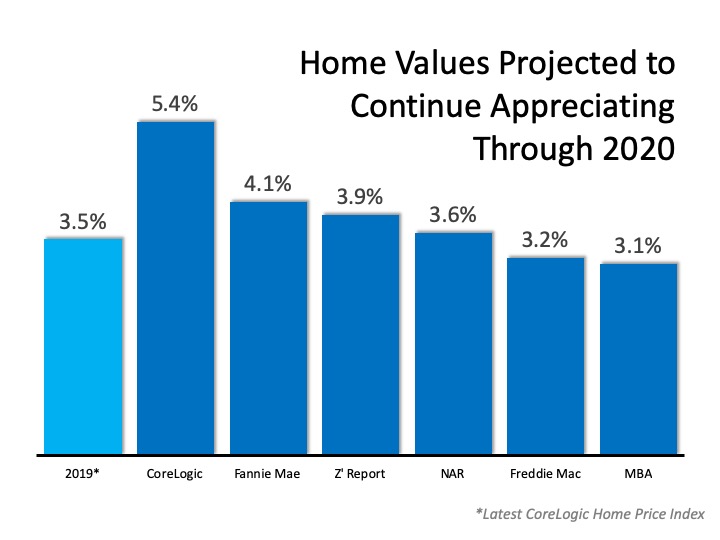 Each group has home values continuing to improve through 2020, with four of them seeing price appreciation increasing at a greater pace than it did in 2019.
Is a Recession Possible?
In early 2019, a large percentage of economists began predicting a recession may occur in 2020. In addition, a recent survey of potential home purchasers showed that over 50% agreed it would occur this year. The economy, however, remained strong in the fourth quarter, and that has caused many to rethink the possibility.
For example, Goldman Sachs, in their 2020 U.S. Outlook, explained:
"Markets sounded the recession alarm this year, and the average forecaster now sees a 33% chance of recession over the next year. In contrast, our new recession model suggests just a 20% probability. Despite the record age of the expansion, the usual late-cycle problems—inflationary overheating and financial imbalances—do not look threatening."
Bottom Line
Mortgage rates are projected to remain under 4%, causing sales to increase in 2020. With growing demand and a limited supply of inventory, prices will continue to appreciate, while the threat of an impending recession seems to be softening. It looks like 2020 may be a solid year for the real estate market.
Are you still in the market for a home? Give me a call at 408-465-9290 or message me to go over your real estate goals. Buying a home takes time, let's start now to get you into your home!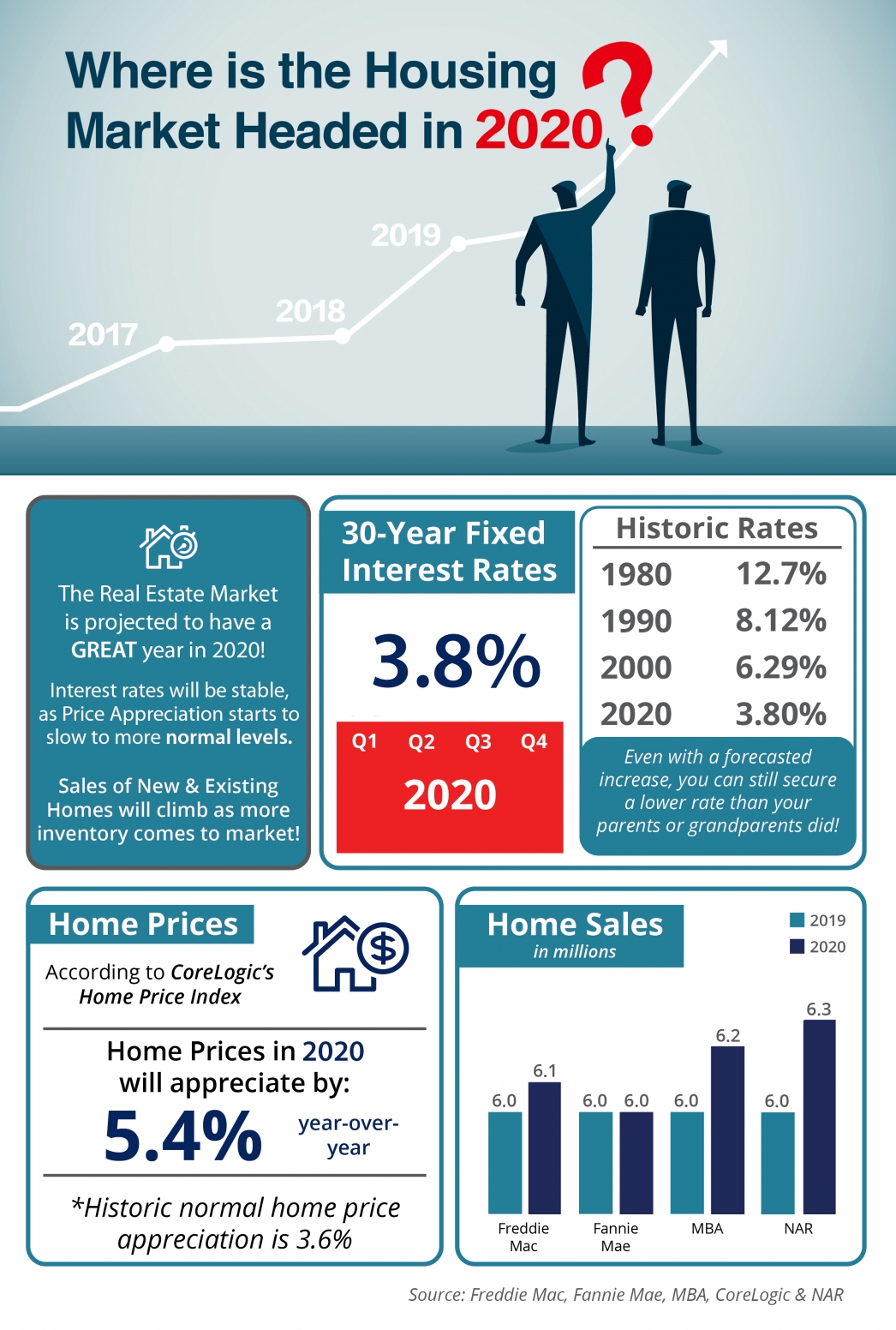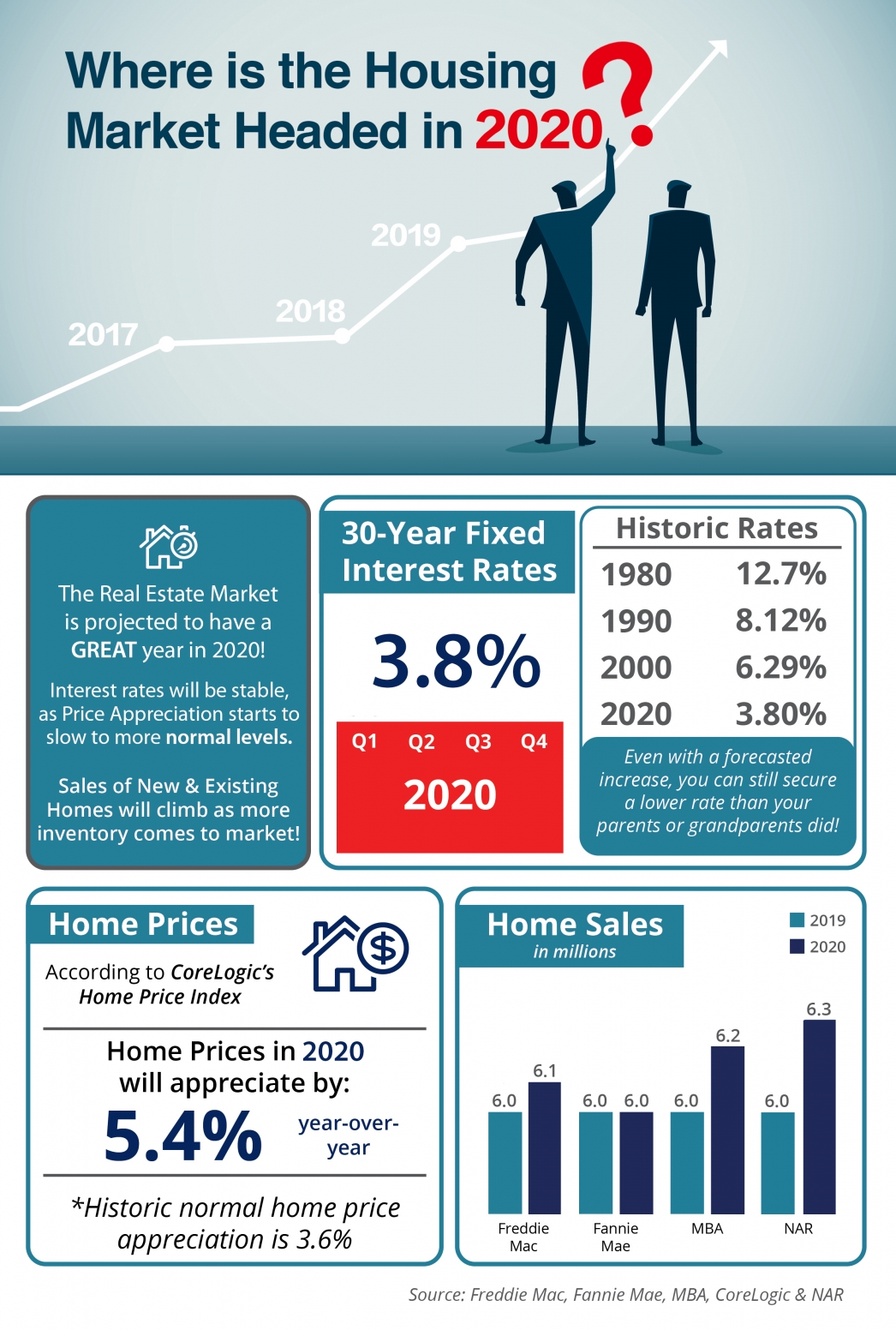 Some Highlights:
Interest rates will be lower than they have been since before 1980 at 3.8% and are projected to remain steady throughout 2020!
According to CoreLogic, home prices will appreciate at a rate of 5.4% over the course of the year.
Experts predict that the number of homes sold next year will be equal to or outpace 2019.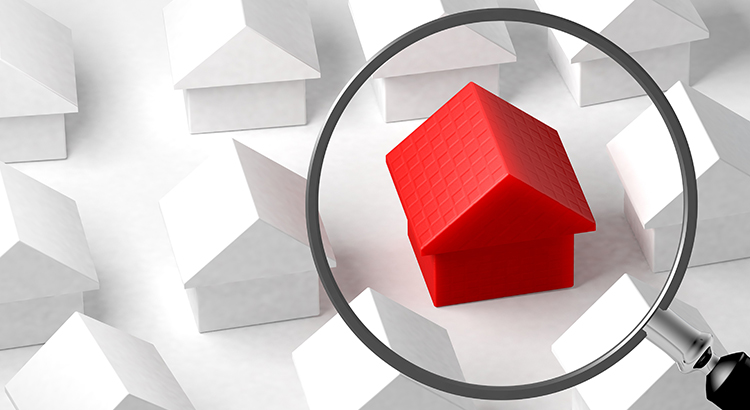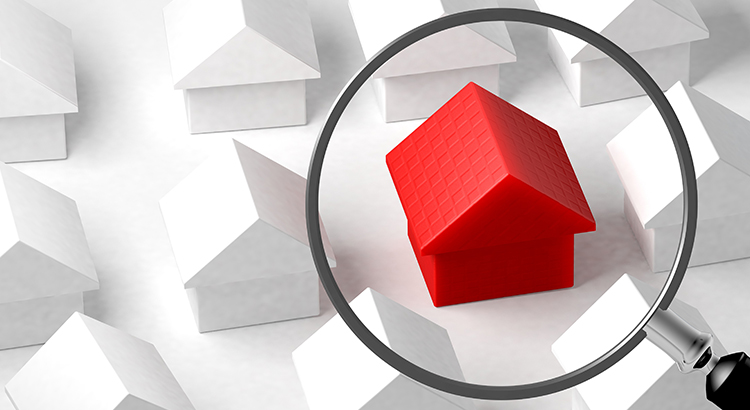 This coming year the housing market will be defined by 3 things- inventory, interest rates, and appreciation.  But the biggest issue the housing market will face in 2020 is an inventory shortage.  There aren't enough homes on the market for buyers, especially on the lower end of the market. This is a topic that has come up frequently within the past several months.
Based on what is forecasted, we know that interest rates are projected to remain low and that appreciation is expected to continue as we move into 2020.  Additionally, the upcoming election will provoke many unique perspectives on the health of the US housing market. The challenge will be understanding what is actually happening and how you can best position yourself if you are thinking of buying or selling your home.
Here are several perspectives to consider on the inventory issue facing housing next year:
According to realtor.com:
"Despite increases in new construction, next year will once again fail to bring a solution to the inventory shortage that has plagued the housing market since 2015. Inventory could reach a historic low as a steady flow of demand, especially for entry level homes, and declining seller sentiment combine to keep a lid on sales transactions."
Diana Olick at CNBC:
"Inventory has been falling annually for five straight months, after it recovered slightly toward the end of last year, due to a spike in mortgage rates. Rates began falling again by spring of this year. Homebuilders have been increasing production slowly, but it's not enough to meet the increasingly strong demand."
George Ratiu, Senior Economist with realtor.com
"As millennials — the largest cohort of buyers in U.S. history — embrace homeownership and take advantage of this year's unexpectedly low mortgage rates, demand is outstripping supply, causing inventory to vanish. The housing shortage is felt acutely at the entry-level of the market, where most millennials are looking to break into the market for their first home."
Bottom Line
The most important thing you can do is understand what is happening in your local market. You may not be able to avoid some of the issues brought on by low inventory, but you can be educated and prepared. Let's connect and discuss the options that make the most sense for you and your family.