Social Links Widget
Click here to edit the Social Media Links settings. This text will not be visible on the front end.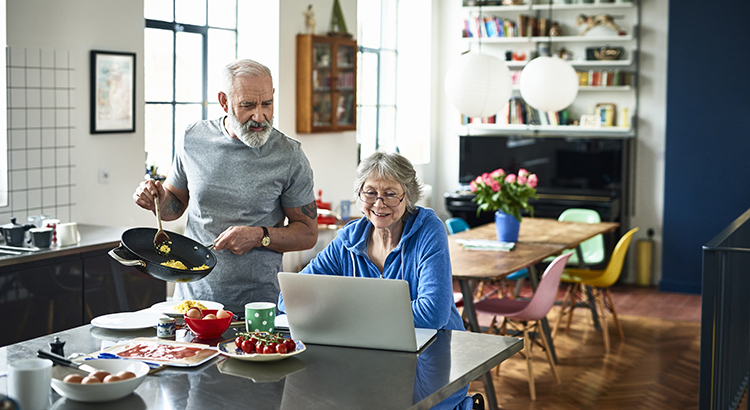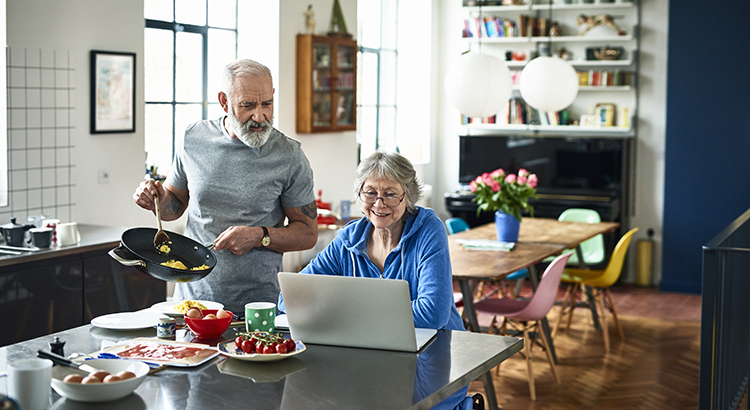 Every day in the U.S., roughly 10,000 people turn 65. Prior to the health crisis that swept the nation in 2020, most people had to wait until they retired to make a move to the beach, the golf course, or the senior living community they were looking to settle into for their later years in life. This year, however, the game changed.
Many of today's workers who are nearing the end of their professional careers, but maybe aren't quite ready to retire, have a new choice to make: should I move before I retire? If the sand and sun are calling your name and you have the opportunity to work remotely for the foreseeable future, now may be a great time to purchase that beach bungalow you've always dreamed of or the single-story home in the sprawling countryside that might be a little further out of town. Whether it's a second home or a future retirement home, spending the next few years in a place that truly makes you smile every day might be the best way to round out a long and meaningful career.
Lawrence Yun, Chief Economist at the National Association of Realtors (NAR), explains:
"The pandemic was unexpected, working from home was unexpected, but nonetheless many companies realized that workers can be just as productive working from home…We may begin to see a boost in people buying retirement homes before their retirement."
According to the 20th Annual Transamerica Retirement Survey, 3 out of 4 retirees (75%) own their homes, and only 23% have mortgage debt (including any equity loans or lines of credit). Since entering retirement, almost 4 in 10 retirees (38%) have moved into a new home. They're making a profit by selling their current homes in today's low inventory market and using their equity to purchase their future retirement homes. It's a win-win.
Why These Homeowners Are Making Moves Now
The health crisis this year made us all more aware of the importance of our family and friends, and many of us have not seen our extended families since the pandemic started. It's no surprise, therefore, to see in the same report that 32% of those surveyed cited the top reason they're making a move is that they want to be closer to family and friends (See graph below):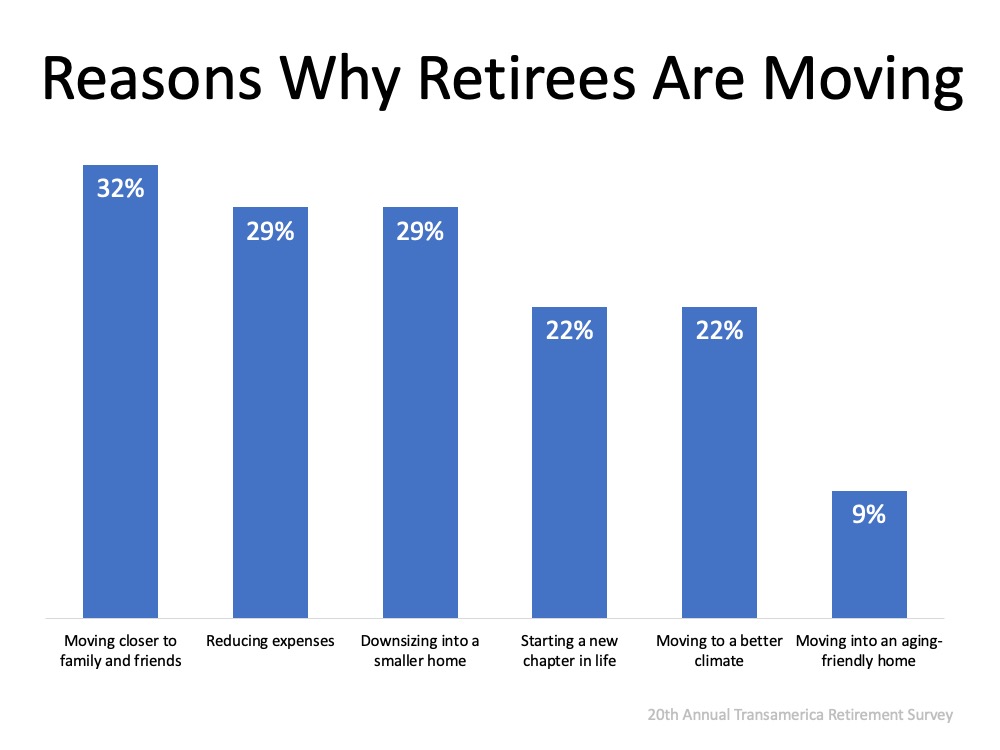 The survey also revealed that 73% percent of retirees currently live in single-family homes. With the overall number of homes for sale today hitting a historic low, and with the buyer demand for single-family homes skyrocketing, there's never been a more ideal time to sell a single-family home and make a move toward retirement. Today's market has the perfect combination of driving forces to make selling optimal, especially while buyers are looking to take advantage of low interest rates.
If you're one of the 73% of retirees with a single-family home and want to move closer to your family, now is the time to put your house on the market. With the pace homes are selling today, you could essentially wrap up your move – start to finish – before the holidays.
Bottom Line 
Whether you're looking to fully retire or to buy a second home with the intent to use it as your retirement home in the future, the 2020 fall housing market may very well work in your favor. Let's connect today to discuss your options in our local market.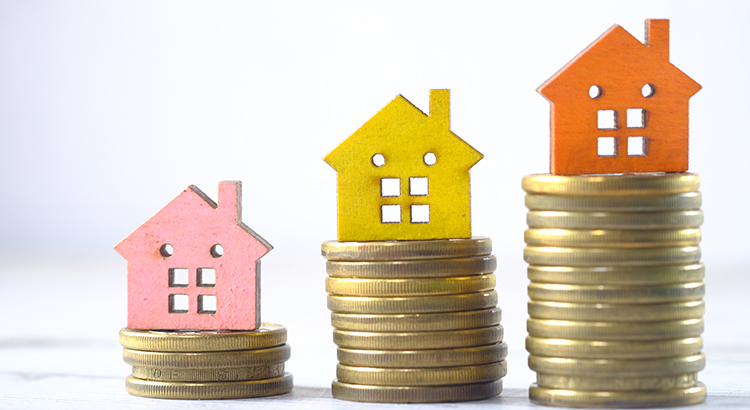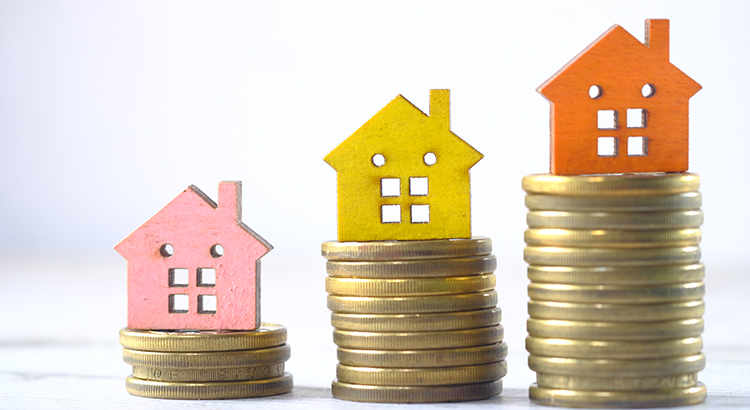 Housing inventory is at an all-time low. There are 39% fewer homes for sale today than at this time last year, and buyer demand continues to set records. Zillow recently reported:
"Newly pending sales are up 25.5% compared to the same week last year, the highest year-over-year increase in the weekly Zillow database."
Whenever there is a shortage in supply of an item that's in high demand, the price of that item increases. That's exactly what's happening in the real estate market right now. CoreLogic's latest Home Price Index reports that values have increased by 5.5% over the last year.
This is great news if you're planning to sell your house; on the other hand, as either a first-time or repeat buyer, this may instead seem like troubling news. However, purchasers should realize that the price of a house is not as important as the cost. Let's break it down.
There are several factors that influence the cost of a home. The two major ones are the price of the home and the interest rate at which a buyer can borrow the funds necessary to purchase the home.
Last week, Freddie Mac announced that the average interest rate for a 30-year fixed-rate mortgage was 2.87%. At this time last year, the rate was 3.73%. Let's use an example to see how that difference impacts the true cost of a home.
Assume you purchased a home last year and took out a $250,000 mortgage. As mentioned above, home values have increased by 5.5% over the last year. To buy that same home this year, you would need to take out a mortgage of $263,750.
How will your monthly mortgage payment change based on today's lower mortgage rate?
This table calculates the difference in your monthly payment: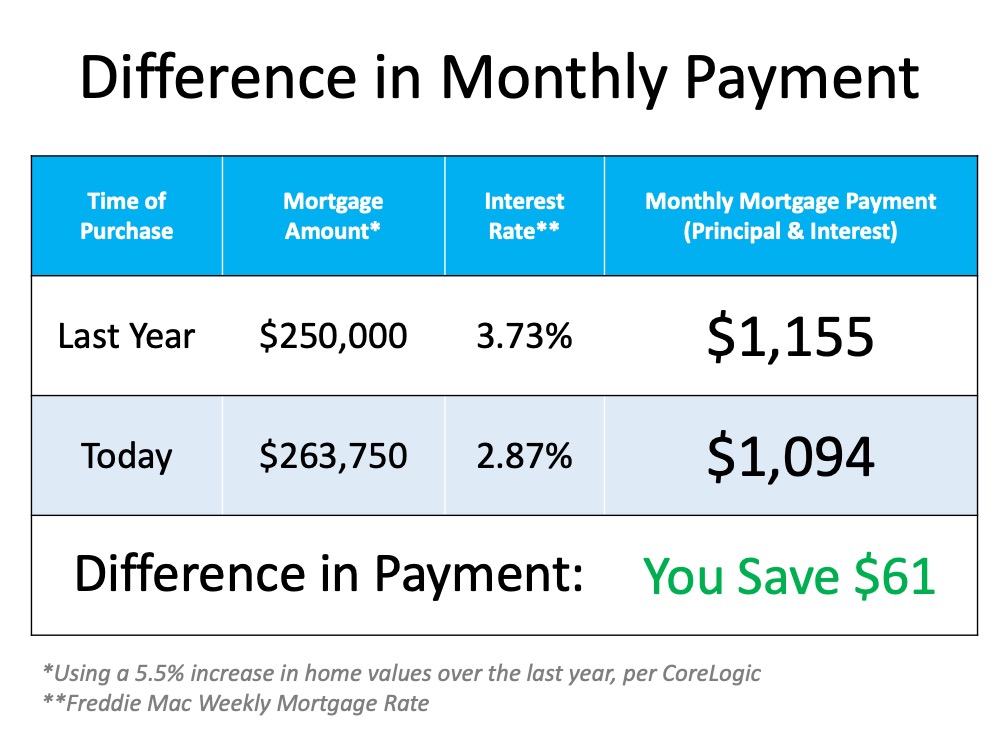 That's a savings of $61 monthly, which adds up to $732 annually and $21,960 over the life of the loan.
Bottom Line
Even though home values have appreciated, it's a great time to buy a home because mortgage rates are at historic lows.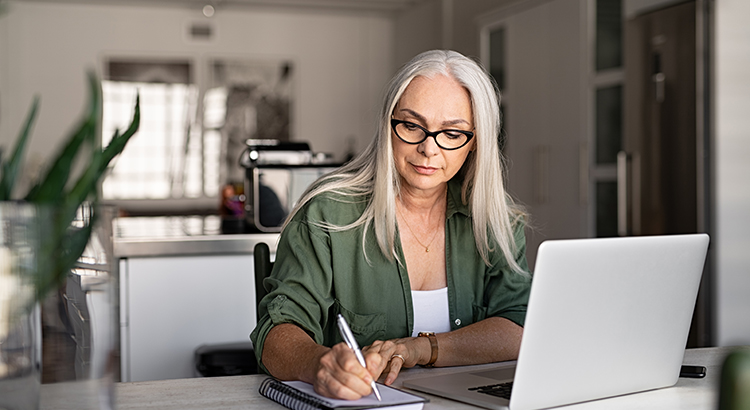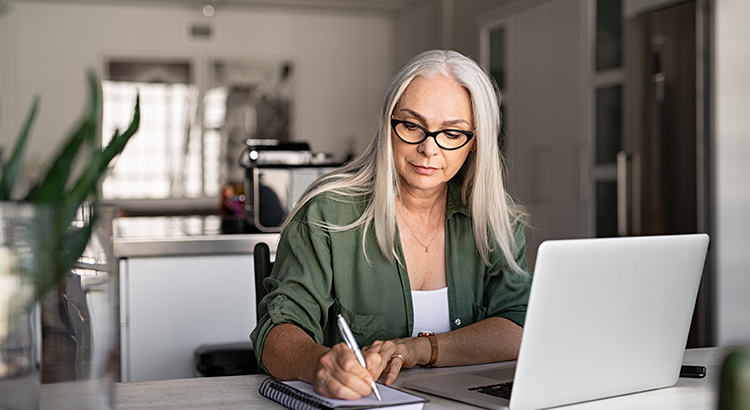 Through all the volatility in the economy right now, some have put their search for a home on hold, yet others have not. According to ShowingTime, the real estate industry's leading showing management technology provider, buyers have started to reappear over the last several weeks. In the latest report, they revealed:
"The March ShowingTime Showing Index® recorded the first nationwide drop in showing traffic in eight months as communities responded to COVID-19. Early April data show signs of an upswing, however."
Why would people be setting appointments to look at prospective homes when the process of purchasing a home has become more difficult with shelter-in-place orders throughout the country?
Here are three reasons for this uptick in activity:
1. Some people need to move. Whether because of a death in the family, a new birth, divorce, financial hardship, or a job transfer, some families need to make a move as quickly as possible.
2. Real estate agents across the country have become very innovative, utilizing technology that allows purchasers to virtually:
View homes
Meet with mortgage professionals
Consult with their agent throughout the process
All of this can happen within the required safety protocols, so real estate professionals are continuing to help families make important moves.
3. Buyers understand that mortgage rates are a key component when determining their monthly mortgage payments. Mortgage interest rates are very close to all-time lows and afford today's purchaser the opportunity to save tens of thousands of dollars over the lifetime of the loan.
Looking closely at the third reason, we can see that there's a big difference between purchasing a house last December and purchasing one now (see chart below):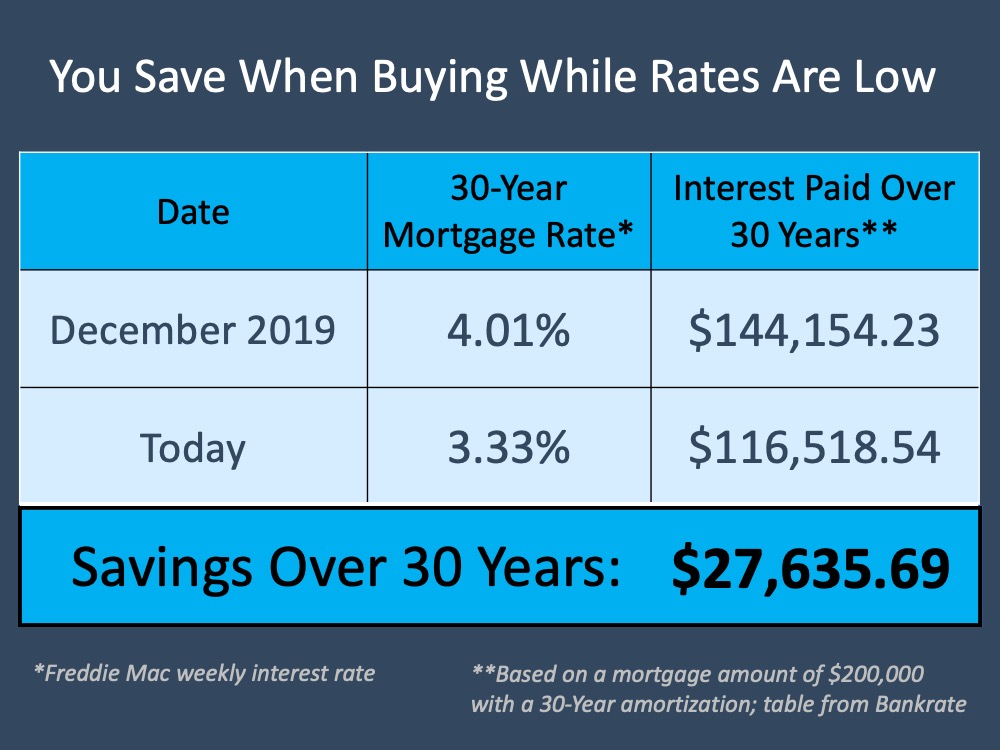 Bottom Line
Many families have decided not to postpone their plans to purchase a home, even in these difficult times. If you need to make a move, let's connect today so you have a trusted advisor to safely and professionally guide you through the process.