Some Highlights:
The housing market is forecasted to finish the year with growing strength.
Historically low mortgage rates are creating great potential for homebuyers, and home sales are on the rise.
If you're thinking of buying or selling a home this year, let's connect to maximize your opportunity today.
Posted on July 31, 2020 at 8:59 am
Desiree Stanley
|
Category:
Real Estate
|
Tagged

30-year fixed rate, buying, fannie mae, freddie mac, historic rates, home sales, homes, houses, housing market, interest rates, median home prices, mortgage rate, NAR, Selling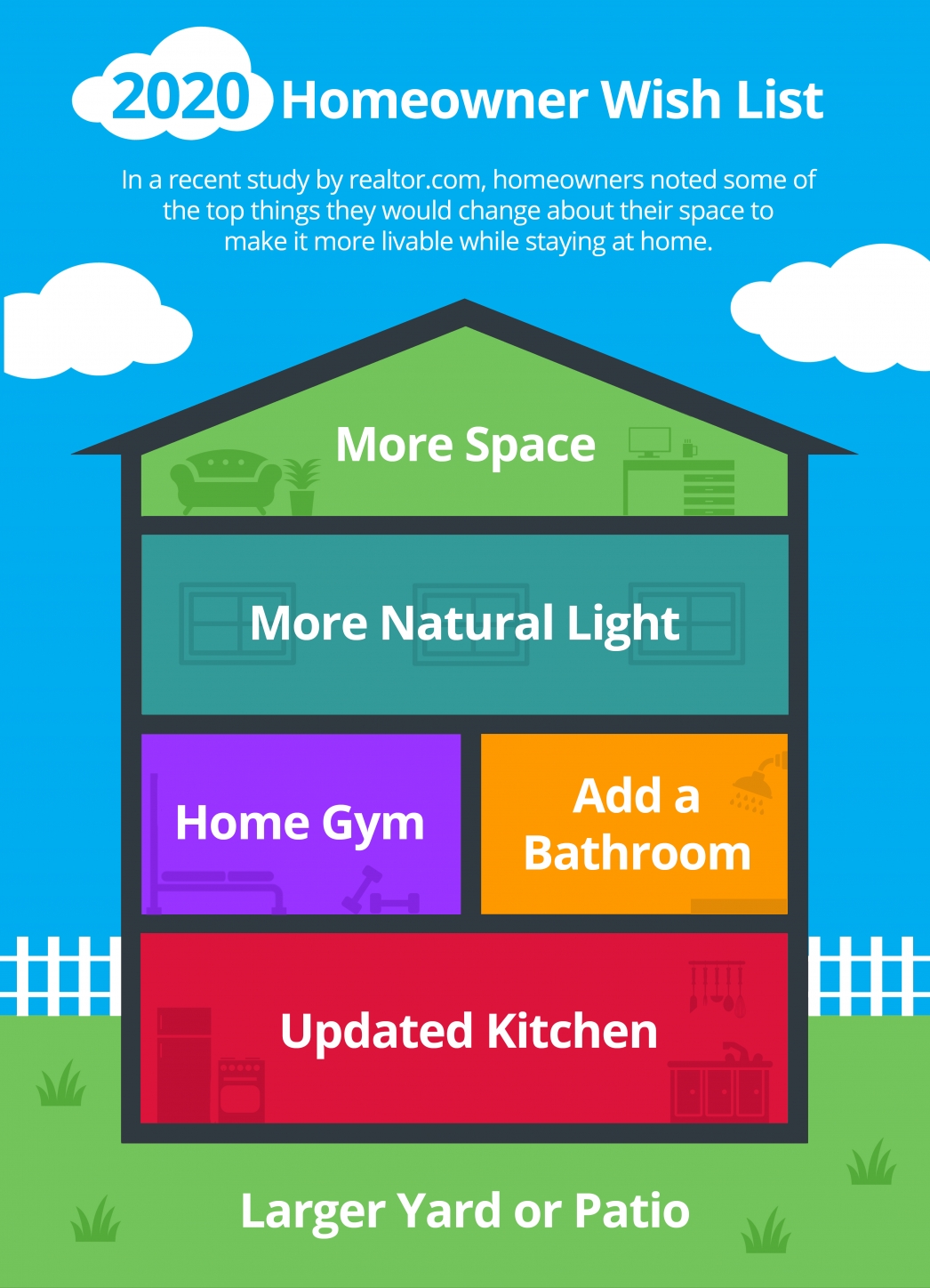 Some Highlights
In a recent study by realtor.com, homeowners noted some of the main things they would change about their homes to make them more livable.
Not surprisingly, more space, an updated kitchen, and a home gym rose to the top of the list.
If you're thinking of selling this year, having these items in your listing might make your house more desirable than ever to potential buyers.
Posted on May 15, 2020 at 9:55 am
Desiree Stanley
|
Category:
Real Estate
|
Tagged

bathroom, beautifulhome, bigger house, dreamhome, Gilroy, home, home gym, homebuying, homes, house, houses, larger yard, more space, Morgan Hill, morganhillliving, natural light, patio, Purchasing a home, Real Estate, real estate agent, real estate market, realestateagent, realtor, realtor.com, Santa Clara County, Silicon Valley, South County, updated kitchen, wish list