Posted on April 20, 2020 at 8:30 am
Desiree Stanley
|
Category:
Real Estate
|
Tagged

beautifulhome, dreamhome, due diligence, Gilroy, home, Home Buyers, home inspection, home inspections, Home Ownership, home protection, home warranty, homebuyers, homebuying, house, Housing, Intero, Intero Real Estate, making an offer, Morgan Hill, open house, pre-approval, prequalify, Purchasing a home, Real Estate, Real Estate Professional, realtor, South County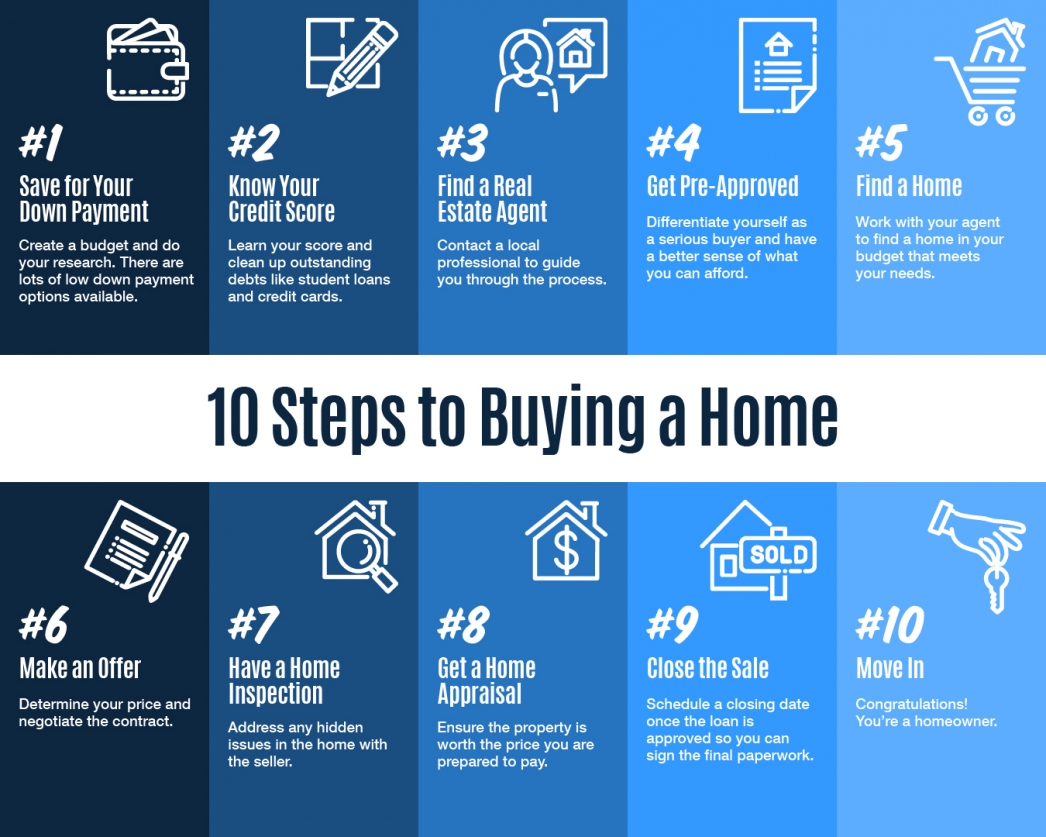 Some Highlights:

If you're thinking of buying a home and you're not sure where to start, you're not alone.
Here's a guide with 10 simple steps to follow in the homebuying process.
Be sure to work with a trusted real estate professional to find out the specifics of what to do in your local area.
Posted on March 1, 2020 at 1:02 pm
Desiree Stanley
|
Category:
Real Estate
|
Tagged

Credit Score, Down Payment, Gilroy, home buying tips, home inspection, Home Ownership, homebuyers, homebuying, Housing, Intero, Intero Real Estate, Morgan Hill, morganhill, offer, Purchasing a home, real estate agent, Real Estate Agents, Real Estate Professional, realtor, santaclaracounty, sellingrealestate, Silicon Valley, South County