Social Links Widget
Click here to edit the Social Media Links settings. This text will not be visible on the front end.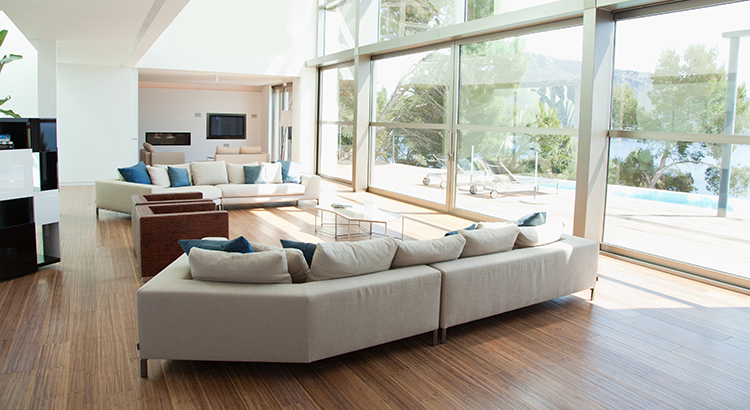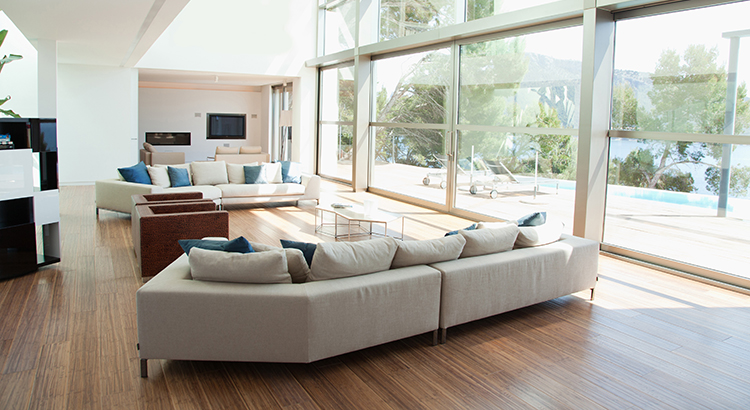 A year ago, additional space and extra amenities had a very different feel for homebuyers. Today, the health crisis has brought to light how valuable more square footage and carefully designed floorplans can be. Home offices, multi-purpose rooms, gyms, and theaters are becoming more popular, and some families are finding the space they need for these upgrades in the luxury market.
The Institute for Luxury Home Marketing (ILHM) explains:
"With quarantine concerns still top of mind for many luxury buyers, we see large, sprawling estates making their comeback.

For instance, the last six months have seen a resurgence in the buying of mega mansions and estate-size homes – specifically properties that offer space (both inside and outside), separate home offices, gyms, and private amenities such as swimming pools, yoga studios, and recreation rooms."
This was not the case at this time last year, as the most recent Luxury Market Report from ILHM emphasizes:
"Exactly one year ago, we reported that demand for large properties, mega mansions, private estates, and luxury ranches had reduced significantly over the previous few years; especially from the younger generation of luxury property buyers."
For today's buyers looking for larger homes, steady increases in equity might be what makes a move possible. Leveraging home equity makes it easier to afford the down payment on a luxury home, and current low-interest rates are making mortgage payments more affordable than they have been in years. The report from ILHM also notes:
"Luxury real estate prices may continue to strengthen further into the third quarter, as the affluent continue to see large investment returns from the currently strong stock market.

Coupled with the low interest rates, the policies granting (and insisting) on working from home implemented by many employers, and the concerns of the pandemic, all translate to the affluent increasingly trading in their city lifestyle for a home that has it all."
Clearly, today's strong gains in home equity paired with record-low interest rates make fall a great time to move up into the luxury market to meet those changing needs.
Bottom Line
If you're ready to gain some breathing room in a larger home, let's connect so you have the guidance you need to find more space in the luxury home market.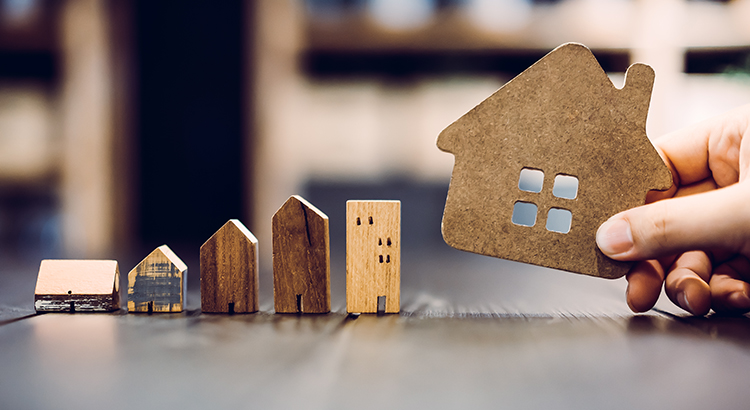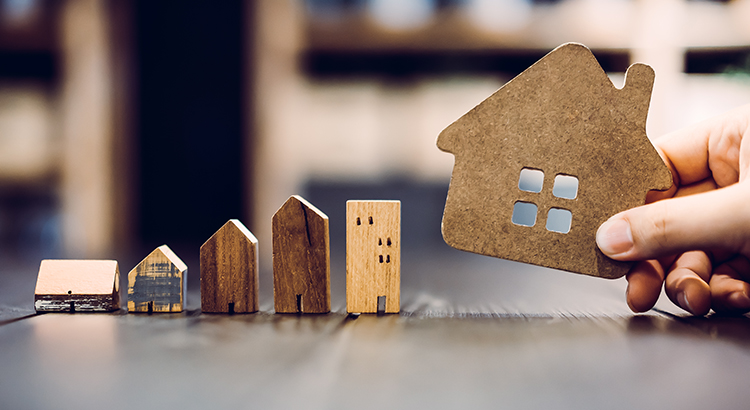 One of the biggest surprises of 2020 is the resilience of the residential real estate market. Lawrence Yun, Chief Economist of the National Association of Realtors (NAR), is now forecasting that more homes will sell this year than last year. He's also predicting home sales to increase by 8-12% next year. There's strong evidence that he will be right.
ShowingTime, a leading showing software and market stat service provider for the residential real estate industry, just reported on their latest the ShowingTime Showing Index:
"Home buyer traffic jumped again in July, recording a 60.7 percent year-over-year increase in nationwide showing activity."
That means there are 60% more buyers setting appointments to see homes than there were at this same time last year. The number of potential purchasers was also up dramatically in every region of the country:
The Northeast was up 76.6%
The West was up 56.7%
The Midwest was up 52.1%
The South was up 46.7%
The Housing Market Is Showing a 'V' Type Recovery
ShowingTime also indicates the real estate market has already come back from the downturn earlier this year that was caused by shelter-in-place orders. Here are the year-over-year numbers for each region on a monthly basis (See graph below):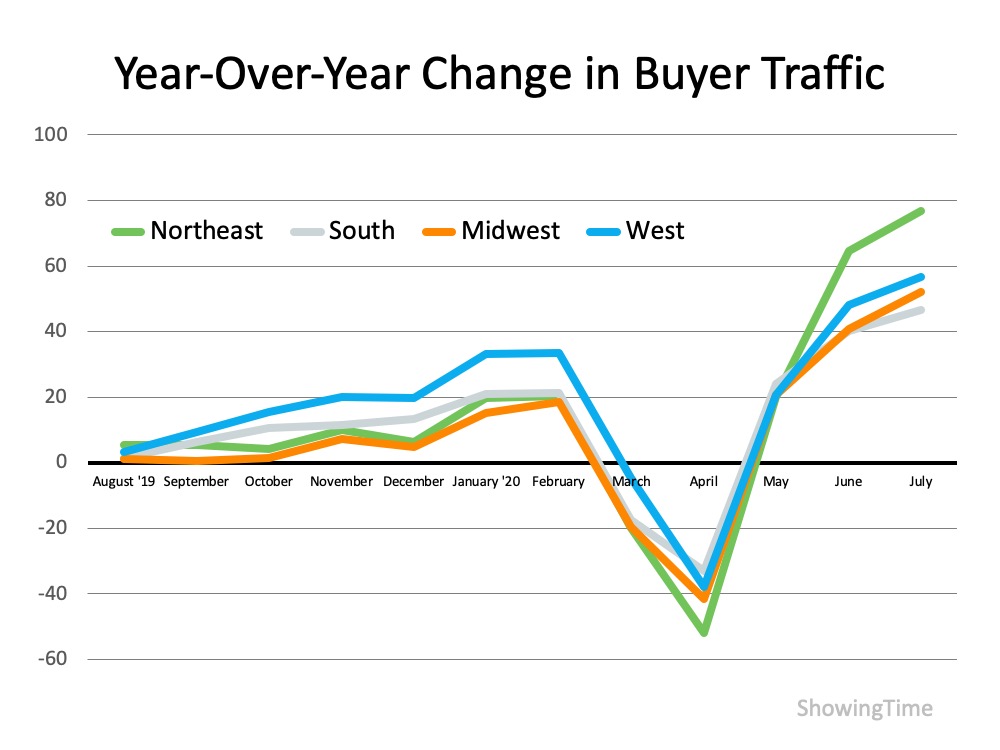 We're way ahead of where we were at this time last year. This data validates the thoughts of Frank Martell, President and CEO of CoreLogic, who recently noted:
"On an aggregated level, the housing economy remains rock solid despite the shock and awe of the pandemic."
Bottom Line
If you're thinking about selling your house, this may be a great time to get the best price and the most favorable terms.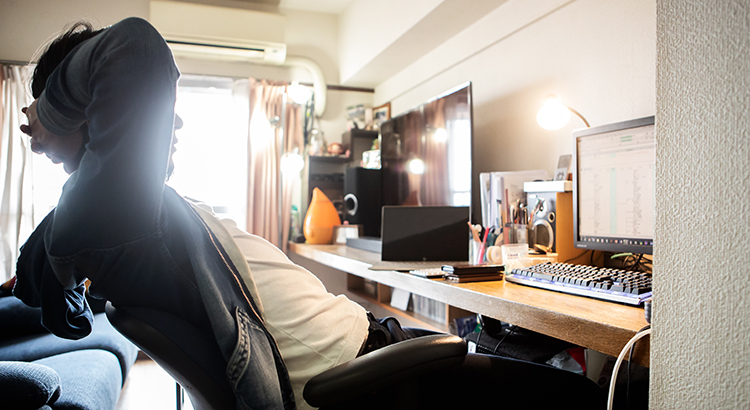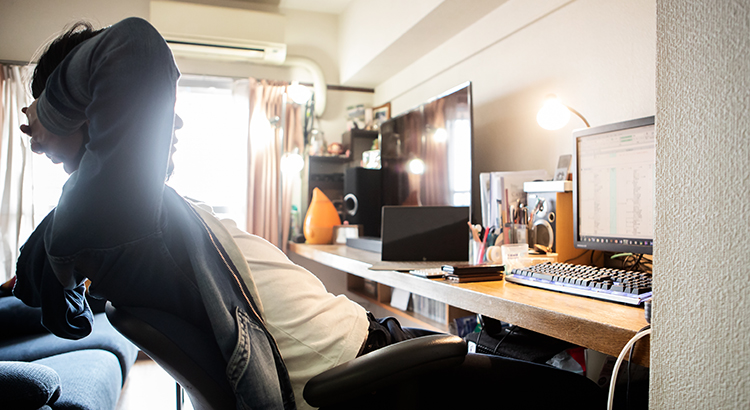 With more companies figuring out how to efficiently and effectively enable their employees to work remotely (and for longer than most of us initially expected), homeowners throughout the country are re-evaluating their needs. Do I still need to live close to my company's office building? Do I need a larger home with more office space? Would making a move to the suburbs make more sense for my family? All of these questions are on the table for many Americans as we ride the wave of the current health crisis and consider evolving homeownership needs.
According to George Ratiu, Senior Economist for realtor.com:
"The ability to work remotely is expanding home shoppers' geographic options and driving their motivation to buy, even if it means a longer commute, at least in the short term…Although it's too early to tell what long-term impact the COVID-era of remote work will have on housing, it's clear that the pandemic is shaping how people live and work under the same roof." 
Working remotely is definitely changing how Americans spend their time at home, and also how they use their available square footage. Homeowners aren't just looking for a room for a home office, either. The desire to have a home gym, an updated kitchen, and more space in general – indoor and outdoor – are all key factors motivating some buyers to change their home search parameters.
A recent realtor.com-HarrisX survey indicates:
"In a June poll of 2,000 potential home shoppers who indicated plans to make a purchase in the next year, 63% of those currently working from home stated their potential purchase was a result of their ability to work remotely, while nearly 40% [of] that number expected to purchase a home within four to six months and 13% said changes related to pandemic fueled their interest in buying a new home.
Clearly, Americans are thinking differently about homeownership today, and through a new lens. The National Association of Home Builders (NAHB) notes:
"New single-family home sales jumped in June, as housing demand was supported by low interest rates, a renewed consumer focus on the importance of housing, and rising demand in lower-density markets like suburbs and exurbs."
Through these challenging times, you may have found your home becoming your office, your children's classroom, your workout facility, and your family's safe haven. This has quickly shifted what home truly means to many American families. More than ever, having a place to focus on professional productivity while many competing priorities (and distractions!) are knocking on your door is challenging homeowners to get creative, use space wisely, and ultimately find a place where all of these essential needs can realistically be met. In many cases, a new home is the best option.
In today's real estate market, making a move while mortgage rates are hovering at historic lows may enable you to purchase more home for your money, just when you and your family need it most.
Bottom Line
If your personal and professional needs have changed and you're ready to accommodate all of your family's competing priorities, let's connect today. Making a move into a larger home may be exactly what you need to set your family up for optimal long-term success.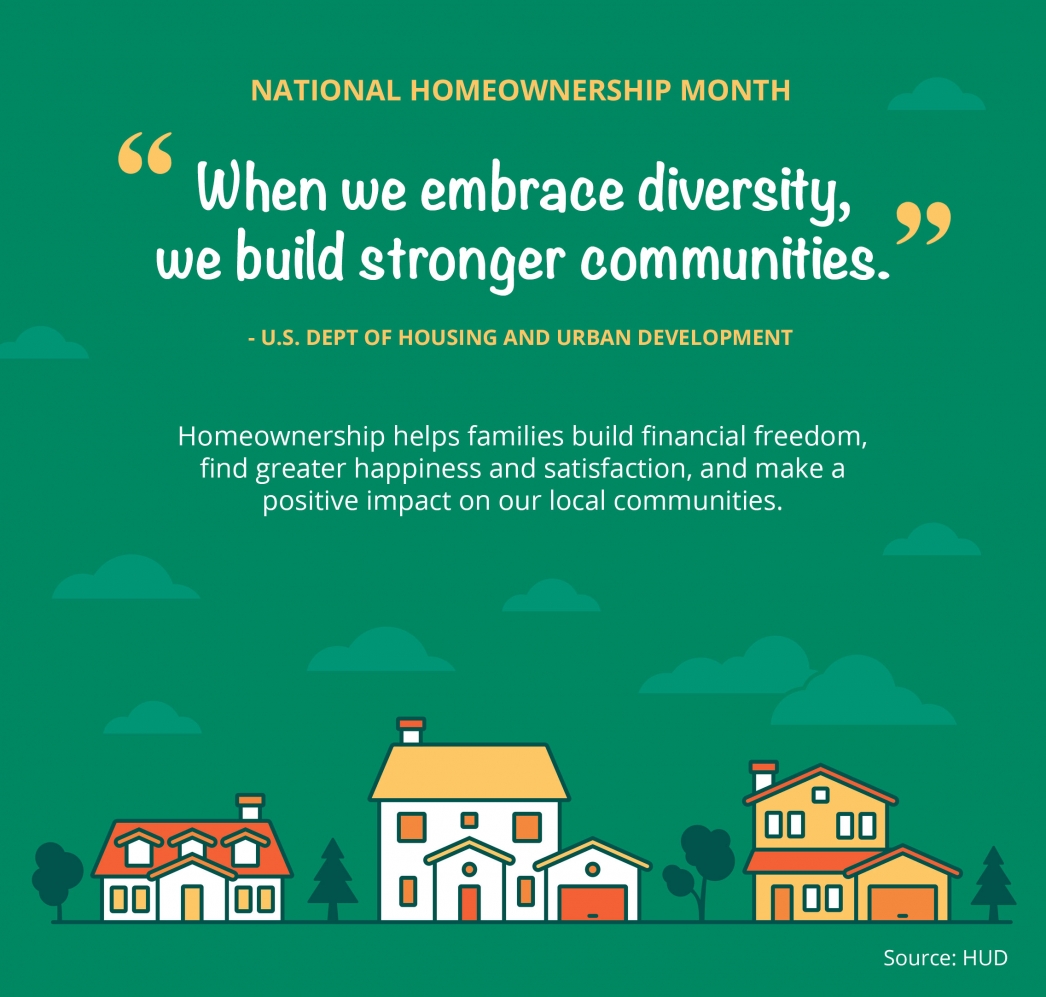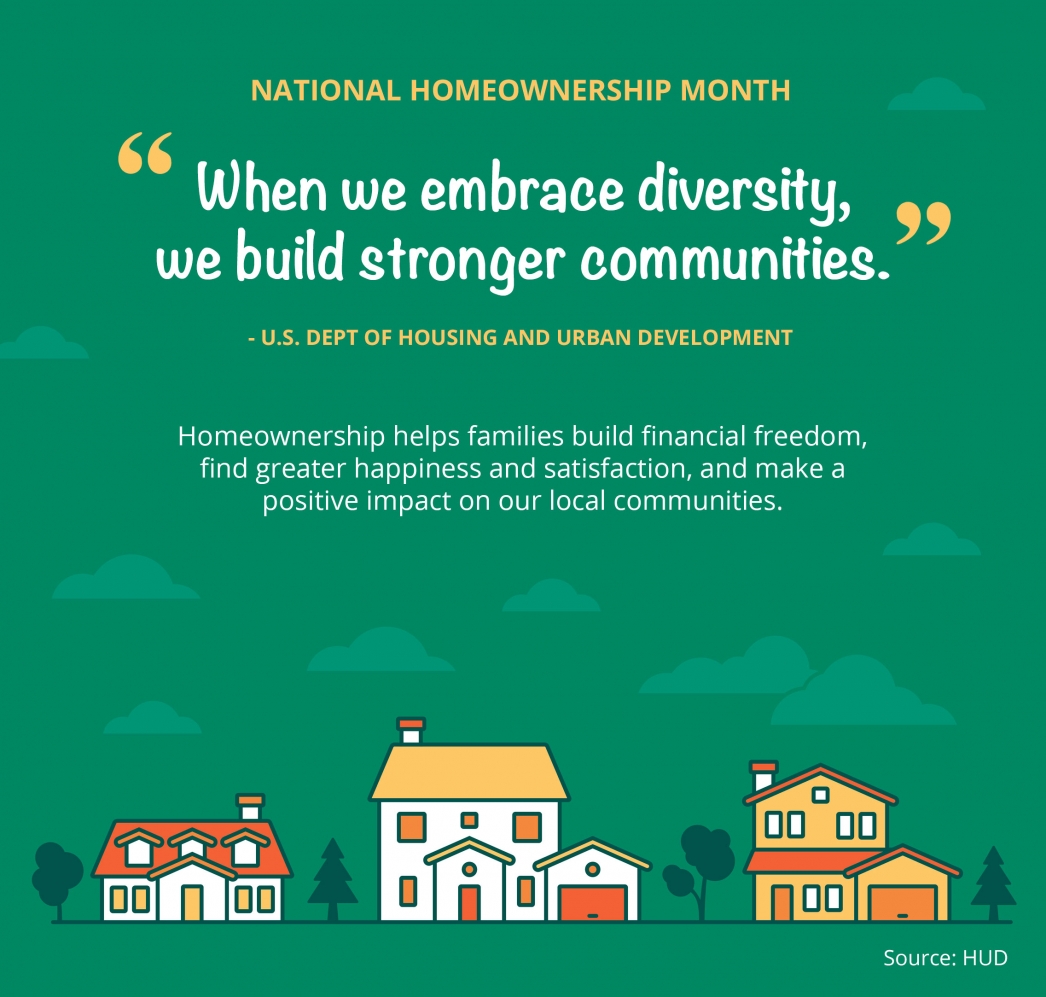 Some Highlights
National Homeownership Month is a great time to reflect on how we can each promote stronger community growth.
Homeownership helps families build financial freedom, find greater happiness and satisfaction, and make a positive impact on our local communities.
Let's connect today if homeownership is part of your future plans.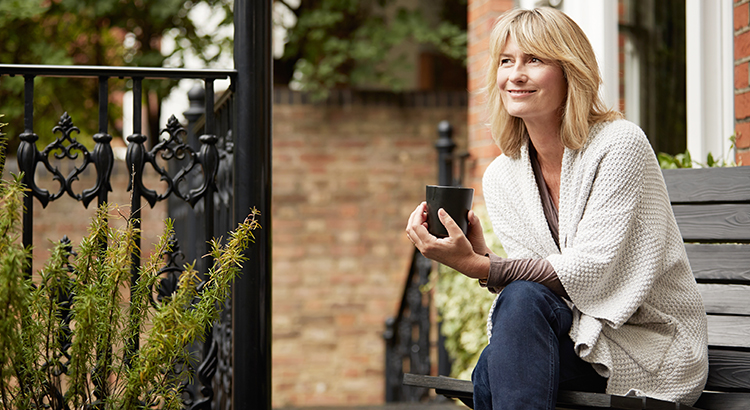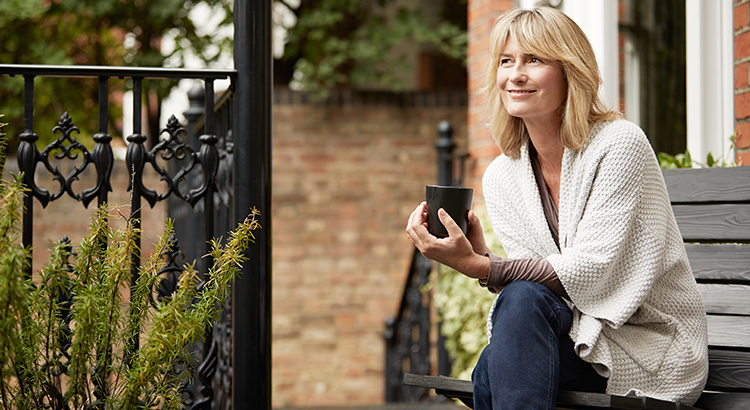 One of the biggest questions we all seem to be asking these days is: When are we going to start to see an economic recovery? As the country begins to slowly reopen, moving forward in strategic phases, business activity will help bring our nation back to life. Many economists indicate a recovery should begin to happen in the second half of this year. Here's a look at what some of the experts have to say.
Jerome Powell, Federal Reserve Chairman
"I think there's a good chance that there'll be positive growth in the third quarter. And I think it's a reasonable expectation that there'll be growth in the second half of the year…

So, in the long run, I would say the U.S. economy will recover. We'll get back to the place we were in February; we'll get to an even better place than that. I'm highly confident of that. And it won't take that long to get there."
Nonpartisan Analysis for the U.S Congress
"The economy is expected to begin recovering during the second half of 2020 as concerns about the pandemic diminish and as state and local governments ease stay-at-home orders, bans on public gatherings, and other measures. The labor market is projected to materially improve after the third quarter; hiring will rebound and job losses will drop significantly as the degree of social distancing diminishes."
Neel Kashkari, President, Minneapolis Federal Reserve Bank
"I think we need to prepare for a more gradual recovery while we hope for that quicker rebound."
We're certainly not out of the woods yet, but clearly many experts anticipate we'll see a recovery starting this year. It may be a bumpy ride for the next few months, but most agree that a turnaround will begin sooner rather than later.
During the planned shutdown, as the economic slowdown pressed pause on the nation, many potential buyers and sellers put their real estate plans on hold. That time coincided with the traditionally busy spring real estate season. As we look ahead at this economic recovery and we begin to emerge back into our communities over the coming weeks and months, perhaps it's time to think about putting your real estate plans back into play.
Bottom Line
The experts note a turnaround is on the horizon, starting as early as later this year. If you paused your 2020 real estate plans, let's connect today to determine how you can re-engage in the process as the country reopens and the economy begins a much-anticipated rebound.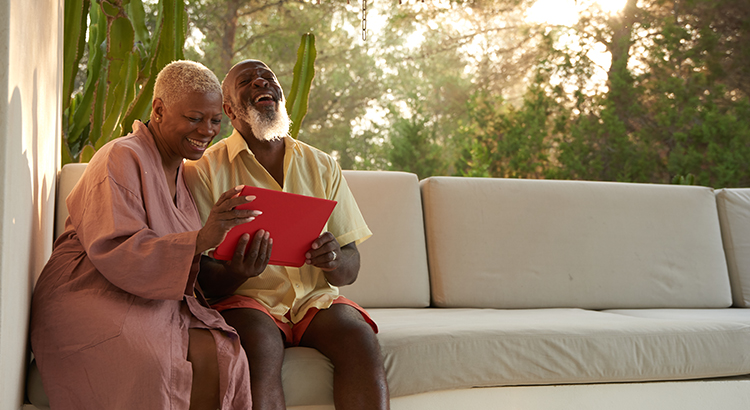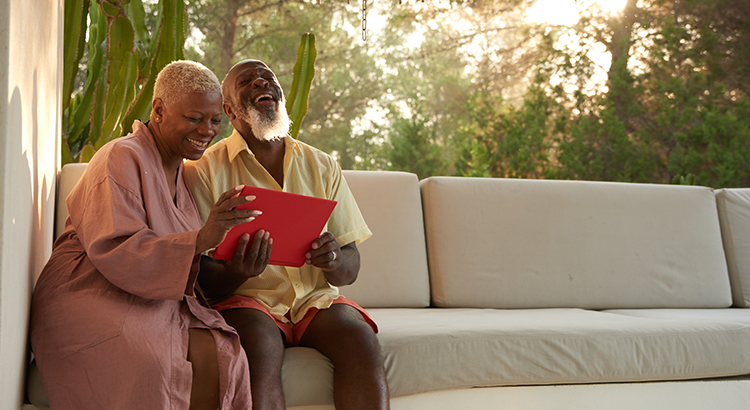 While growing up, we were taught by our parents and grandparents that owning a home is a financially savvy move. They explained how a mortgage is like a "forced savings plan." When you pay rent, that money is lost forever. When you make a mortgage payment, much of that money accumulates as equity in the home. So, what exactly is equity?
The equity in your home is the amount of money you can sell it for minus what you still owe on the mortgage. Every month you make a mortgage payment, and every month a portion of what you pay reduces the amount you owe. That reduction of your mortgage every month increases your equity.
A recent study by CoreLogic explained that homeowners gained substantial equity over the last twelve months, and are essentially sitting on large sums of cash in their homes. In the study, Frank Nothaft, Chief Economist for CoreLogic explained:
"The CoreLogic Home Price Index recorded a quickening of home price gains during the fourth quarter of 2019, helping to boost home equity wealth. The average family with a mortgage had a $7,300 gain in home equity during the past year, and a total of $177,000 in home equity wealth."
For most families, their home is their largest financial asset. This increase in equity drives the net worth, or family wealth, of the homeowner. Renters are not earning that benefit. Instead, they're building the net worth of their landlord.
Bottom Line
Home price growth will moderate during the pandemic. But once a cure is available, most experts agree that home values will again begin to appreciate at levels similar to what we've seen over the last several years. In the long run, our family elders will be proven correct: owning a home is a savvy financial move.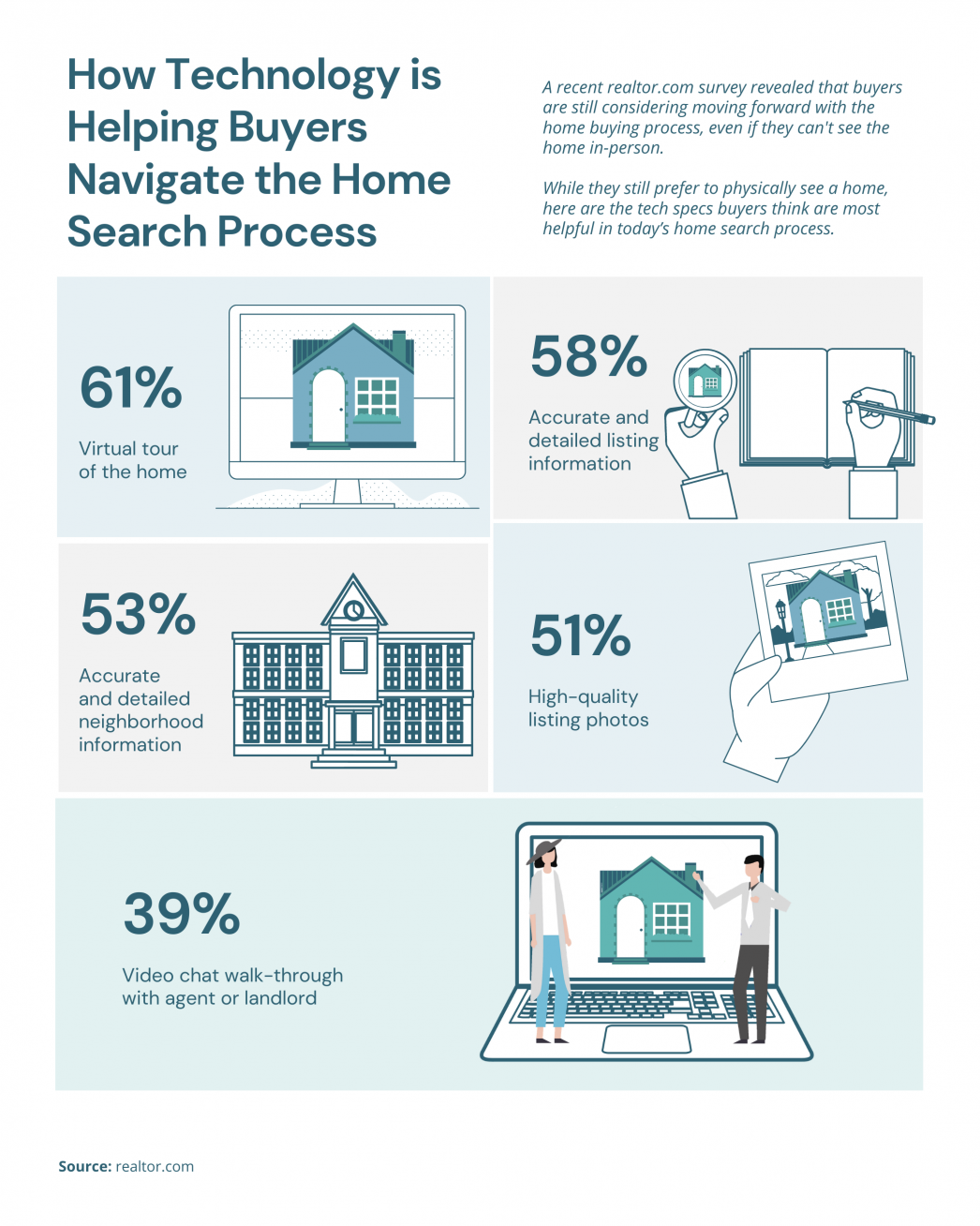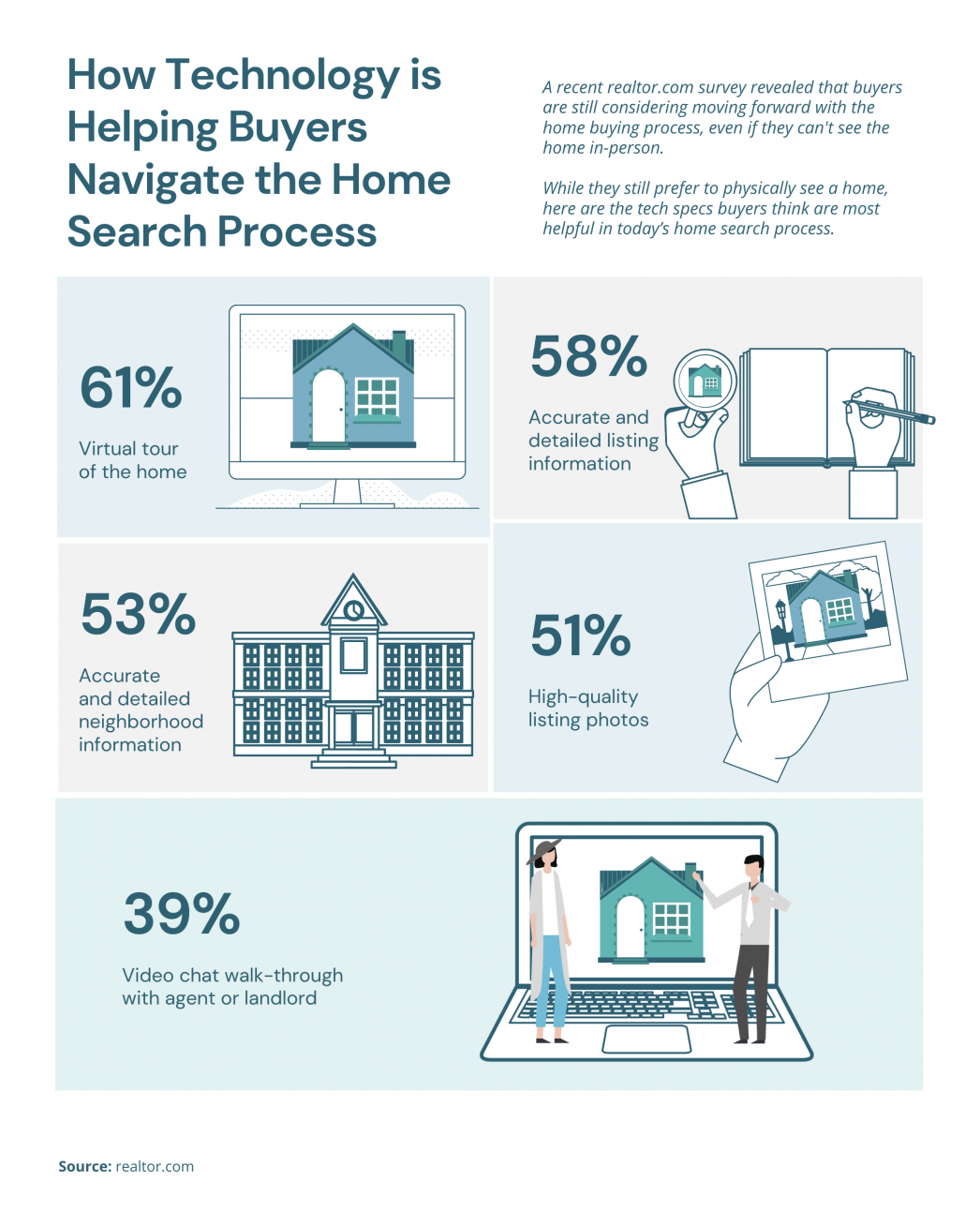 Some Highlights:
A recent realtor.com survey revealed that buyers are still considering moving forward with the home buying process, even if they can't see the home in-person.
While they still prefer to physically see a home, virtual home tours and accurate listing information top the list of tech specs buyers find most helpful in today's process.
Let's connect today to determine how technology can help power your home search.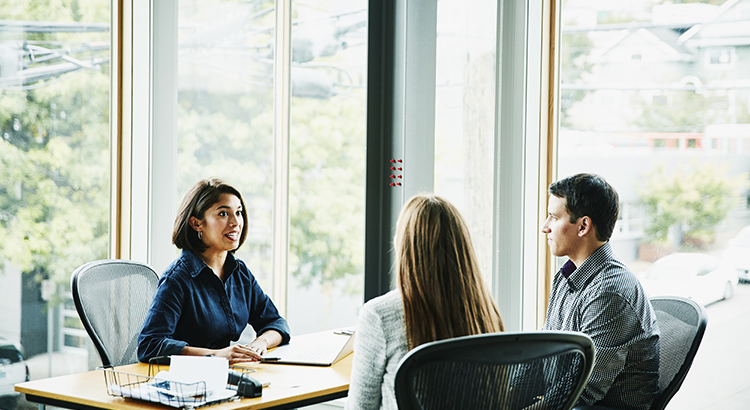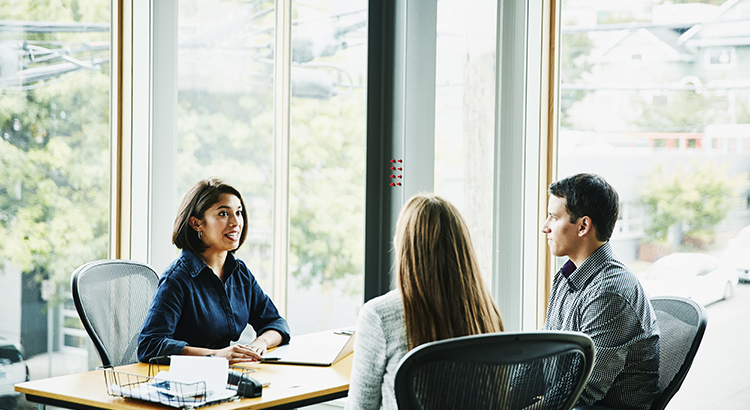 The angst caused by the coronavirus has most people on edge regarding both their health and financial situations. It's at times like these when we want exact information about anything we're doing – even the correct protocol for grocery shopping. That information brings knowledge, and this gives us a sense of relief and comfort.
If you're thinking about buying or selling a home today, the same need for information is very real. But, because it's such a big step in our lives, that desire for clear information is even greater in the home buying or selling process. Given the current level of overall anxiety, we want that advice to be truly perfect. The challenge is, no one can give you "perfect" advice. Experts can, however, give you the best advice possible.
Let's say you need an attorney, so you seek out an expert in the type of law required for your case. When you go to her office, she won't immediately tell you how the case is going to end or how the judge or jury will rule. If she could, that would be perfect advice. What a good attorney can do, however, is to discuss with you the most effective strategies you can take. She may recommend one or two approaches she believes will be best for your case.
She'll then leave you to make the decision on which option you want to pursue. Once you decide, she can help you put a plan together based on the facts at hand. She'll help you achieve the best possible resolution and make whatever modifications in the strategy are necessary to guarantee that outcome. That's an example of the best advice possible.
The role of a real estate professional is just like the role of the lawyer. An agent can't give you perfect advice because it's impossible to know exactly what's going to happen throughout the transaction – especially in this market.
An agent can, however, give you the best advice possible based on the information and situation at hand, guiding you through the process to help you make the necessary adjustments and best decisions along the way. An agent will get you the best offer available. That's exactly what you want and deserve.
Bottom Line
If you're thinking of buying or selling, contact a local real estate professional to make sure you get the best advice possible.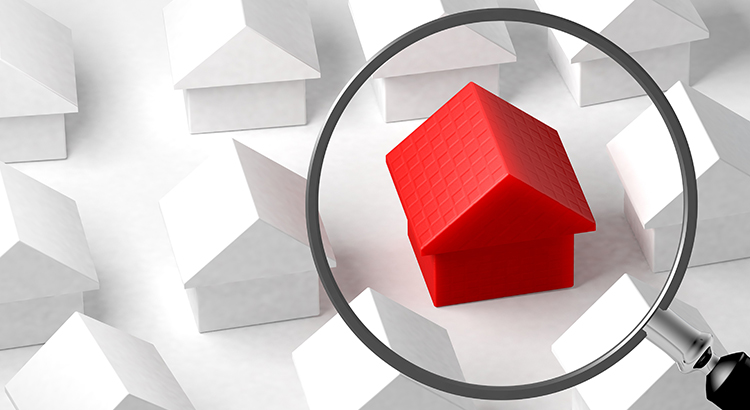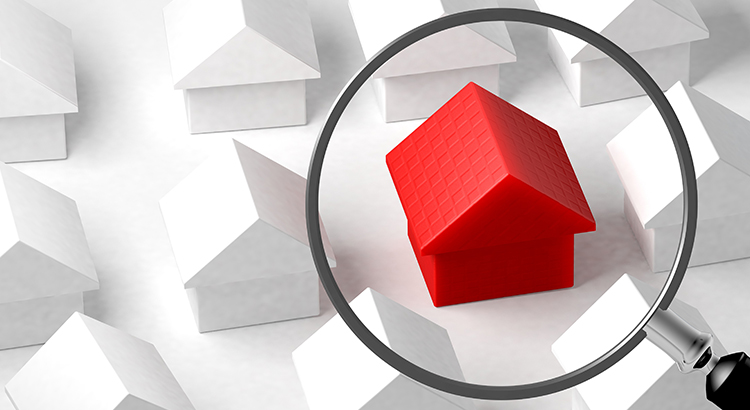 This coming year the housing market will be defined by 3 things- inventory, interest rates, and appreciation.  But the biggest issue the housing market will face in 2020 is an inventory shortage.  There aren't enough homes on the market for buyers, especially on the lower end of the market. This is a topic that has come up frequently within the past several months.
Based on what is forecasted, we know that interest rates are projected to remain low and that appreciation is expected to continue as we move into 2020.  Additionally, the upcoming election will provoke many unique perspectives on the health of the US housing market. The challenge will be understanding what is actually happening and how you can best position yourself if you are thinking of buying or selling your home.
Here are several perspectives to consider on the inventory issue facing housing next year:
According to realtor.com:
"Despite increases in new construction, next year will once again fail to bring a solution to the inventory shortage that has plagued the housing market since 2015. Inventory could reach a historic low as a steady flow of demand, especially for entry level homes, and declining seller sentiment combine to keep a lid on sales transactions."
Diana Olick at CNBC:
"Inventory has been falling annually for five straight months, after it recovered slightly toward the end of last year, due to a spike in mortgage rates. Rates began falling again by spring of this year. Homebuilders have been increasing production slowly, but it's not enough to meet the increasingly strong demand."
George Ratiu, Senior Economist with realtor.com
"As millennials — the largest cohort of buyers in U.S. history — embrace homeownership and take advantage of this year's unexpectedly low mortgage rates, demand is outstripping supply, causing inventory to vanish. The housing shortage is felt acutely at the entry-level of the market, where most millennials are looking to break into the market for their first home."
Bottom Line
The most important thing you can do is understand what is happening in your local market. You may not be able to avoid some of the issues brought on by low inventory, but you can be educated and prepared. Let's connect and discuss the options that make the most sense for you and your family.