Some Highlights:
The housing market is forecasted to finish the year with growing strength.
Historically low mortgage rates are creating great potential for homebuyers, and home sales are on the rise.
If you're thinking of buying or selling a home this year, let's connect to maximize your opportunity today.
Posted on July 31, 2020 at 8:59 am
Desiree Stanley
|
Category:
Real Estate
|
Tagged

30-year fixed rate, buying, fannie mae, freddie mac, historic rates, home sales, homes, houses, housing market, interest rates, median home prices, mortgage rate, NAR, Selling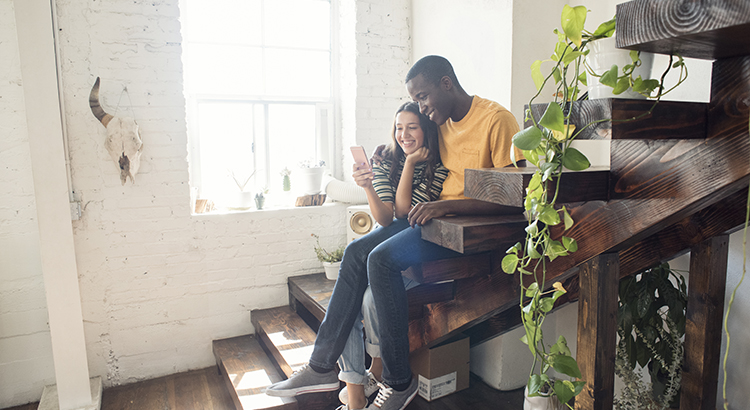 This will be an interesting year for residential real estate. With a presidential election taking place this fall and talk of a possible recession occurring before the end of the year, predicting what will happen in the 2020 U.S. housing market can be challenging. As a result, taking a look at the combined projections from the most trusted entities in the industry when it comes to mortgage rates, home sales, and home prices is incredibly valuable – and they may surprise you.
Mortgage Rates
Projections from the experts at the National Association of Realtors (NAR), the Mortgage Bankers Association (MBA), Fannie Mae, and Freddie Mac all forecast mortgage rates remaining stable throughout 2020: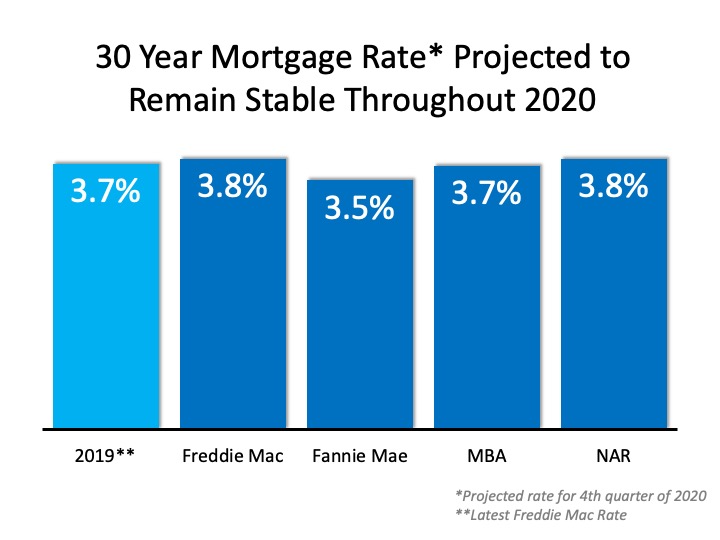 Since rates have remained under 5% for the last decade, we may not fully realize the opportunity we have right now.
Here are the average mortgage interest rates over the last several decades:
1970s: 8.86%
1980s: 12.70%
1990s: 8.12%
2000s: 6.29%
Home Sales
Three of the four expert groups noted above also predict an increase in home sales in 2020, and the fourth sees the transaction number remaining stable: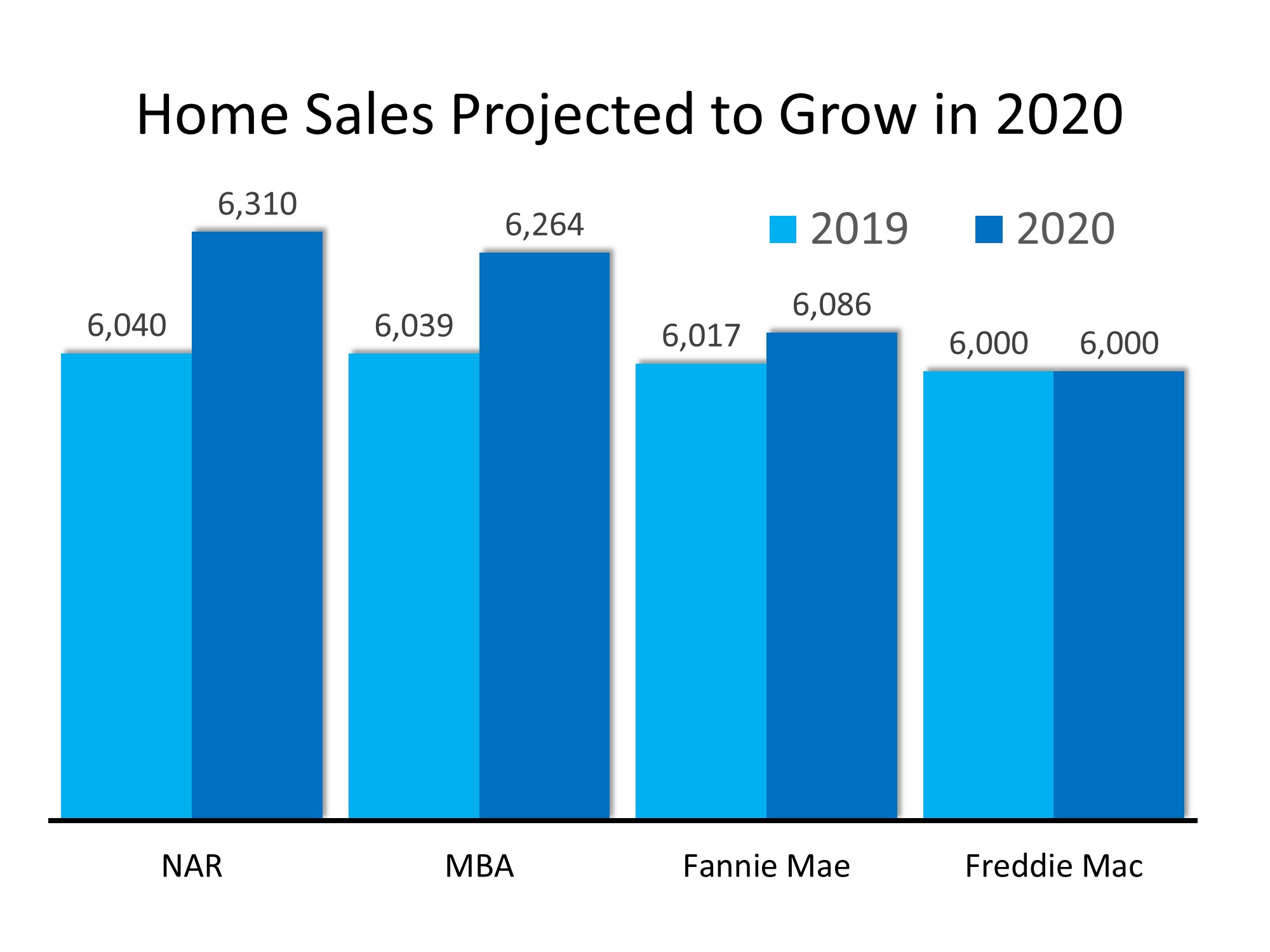 With mortgage rates remaining near all-time lows, demand should not be a challenge. The lack of available inventory, however, may moderate the increase in sales.
Home Prices
Below are the projections from six different expert entities that look closely at home values: CoreLogic, Fannie Mae, Ivy Zelman's "Z Report", the National Association of Realtors (NAR), Freddie Mac, and the Mortgage Bankers Association (MBA).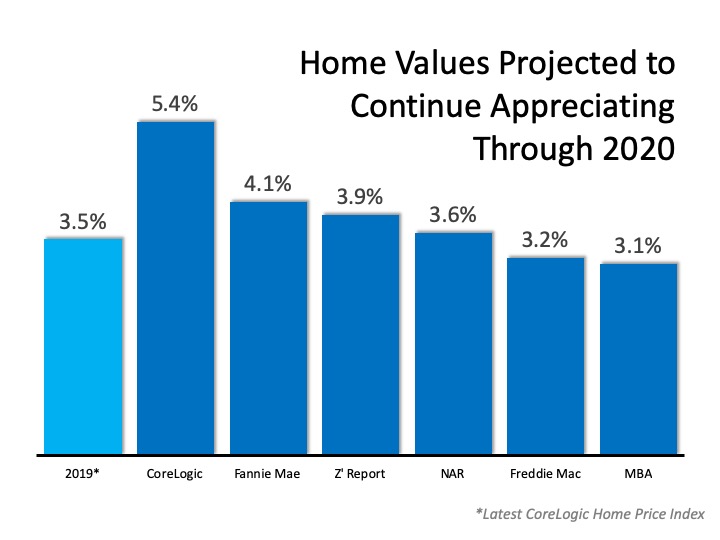 Each group has home values continuing to improve through 2020, with four of them seeing price appreciation increasing at a greater pace than it did in 2019.
Is a Recession Possible?
In early 2019, a large percentage of economists began predicting a recession may occur in 2020. In addition, a recent survey of potential home purchasers showed that over 50% agreed it would occur this year. The economy, however, remained strong in the fourth quarter, and that has caused many to rethink the possibility.
For example, Goldman Sachs, in their 2020 U.S. Outlook, explained:
"Markets sounded the recession alarm this year, and the average forecaster now sees a 33% chance of recession over the next year. In contrast, our new recession model suggests just a 20% probability. Despite the record age of the expansion, the usual late-cycle problems—inflationary overheating and financial imbalances—do not look threatening."
Bottom Line
Mortgage rates are projected to remain under 4%, causing sales to increase in 2020. With growing demand and a limited supply of inventory, prices will continue to appreciate, while the threat of an impending recession seems to be softening. It looks like 2020 may be a solid year for the real estate market.
Are you still in the market for a home? Give me a call at 408-465-9290 or message me to go over your real estate goals. Buying a home takes time, let's start now to get you into your home!
Posted on January 3, 2020 at 1:35 pm
Desiree Stanley
|
Category:
Real Estate
|
Tagged

Appreciation, Gilroy, historic rates, Home Buyers, Home Price, home prices, homebuying, interest rates, mortgage interest, Purchasing a home, Real Estate, real estate market, Real Estate Professional, realtor, recession, Santa Clara County, santaclaracounty, sellingrealestate, Silicon Valley, South County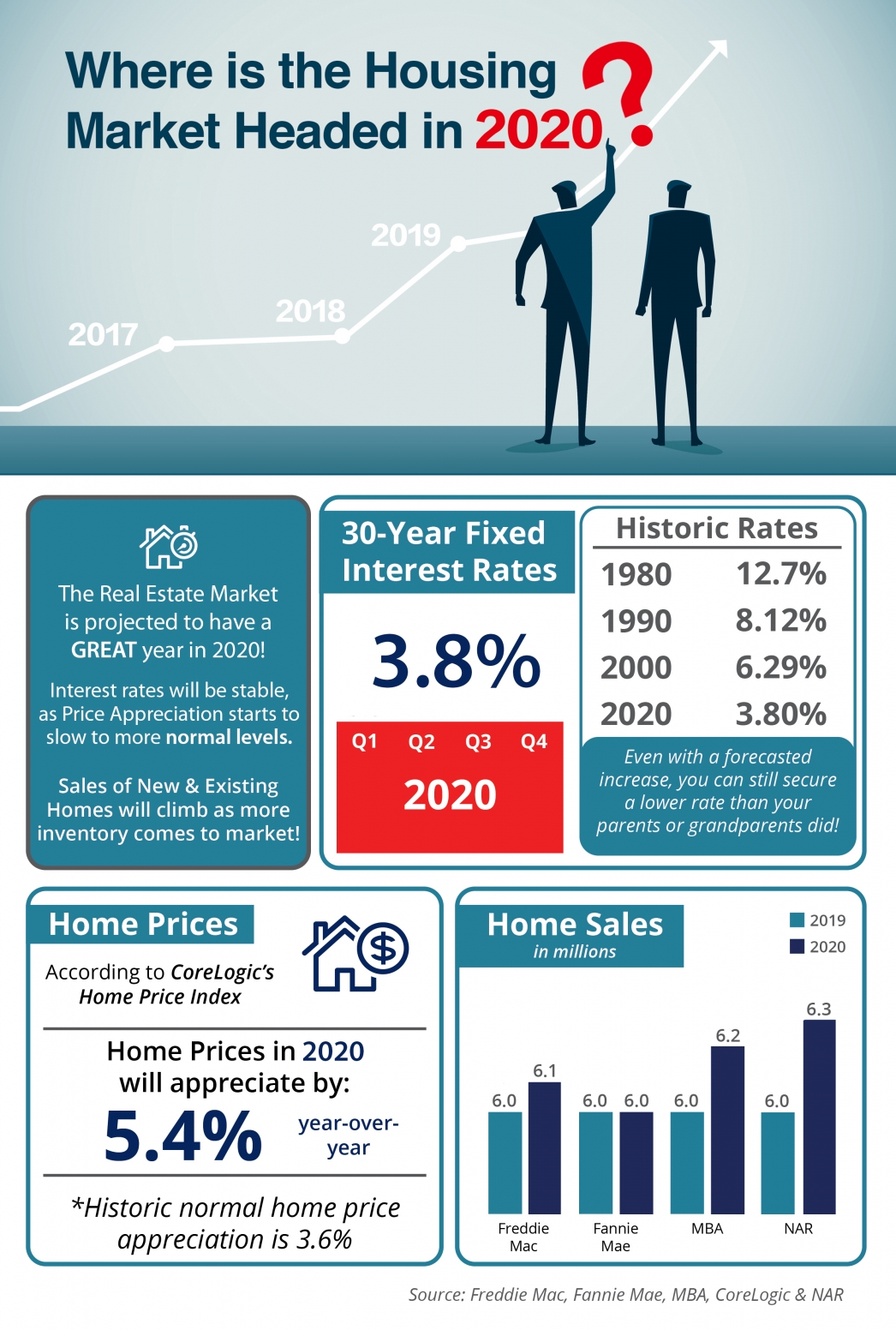 Some Highlights:
Interest rates will be lower than they have been since before 1980 at 3.8% and are projected to remain steady throughout 2020!
According to CoreLogic, home prices will appreciate at a rate of 5.4% over the course of the year.
Experts predict that the number of homes sold next year will be equal to or outpace 2019.
Posted on December 27, 2019 at 2:27 pm
Desiree Stanley
|
Category:
Real Estate
|
Tagged

fannie mae, freddie mac, Gilroy, historic rates, home, Home Buyers, Home Ownership, Home Price, home price index, home prices, homebuying, homes, housing market, housingmarket, interest rates, Intero, Intero Real Estate, Low Interest Rates, Morgan Hill, morganhillliving, Mortgage Rates, NAR, Purchasing a home, Real Estate, real estate market, Santa Clara County, Silicon Valley