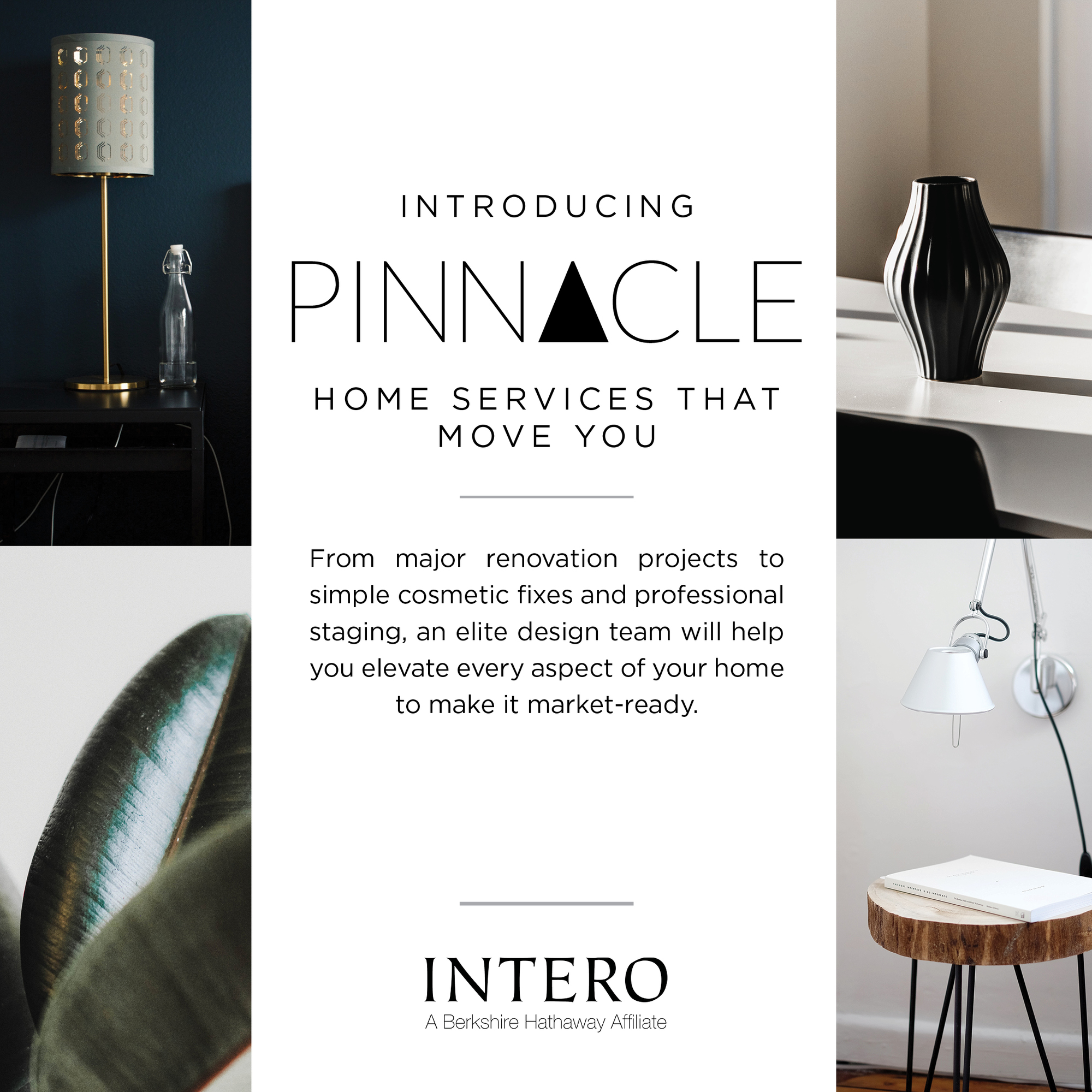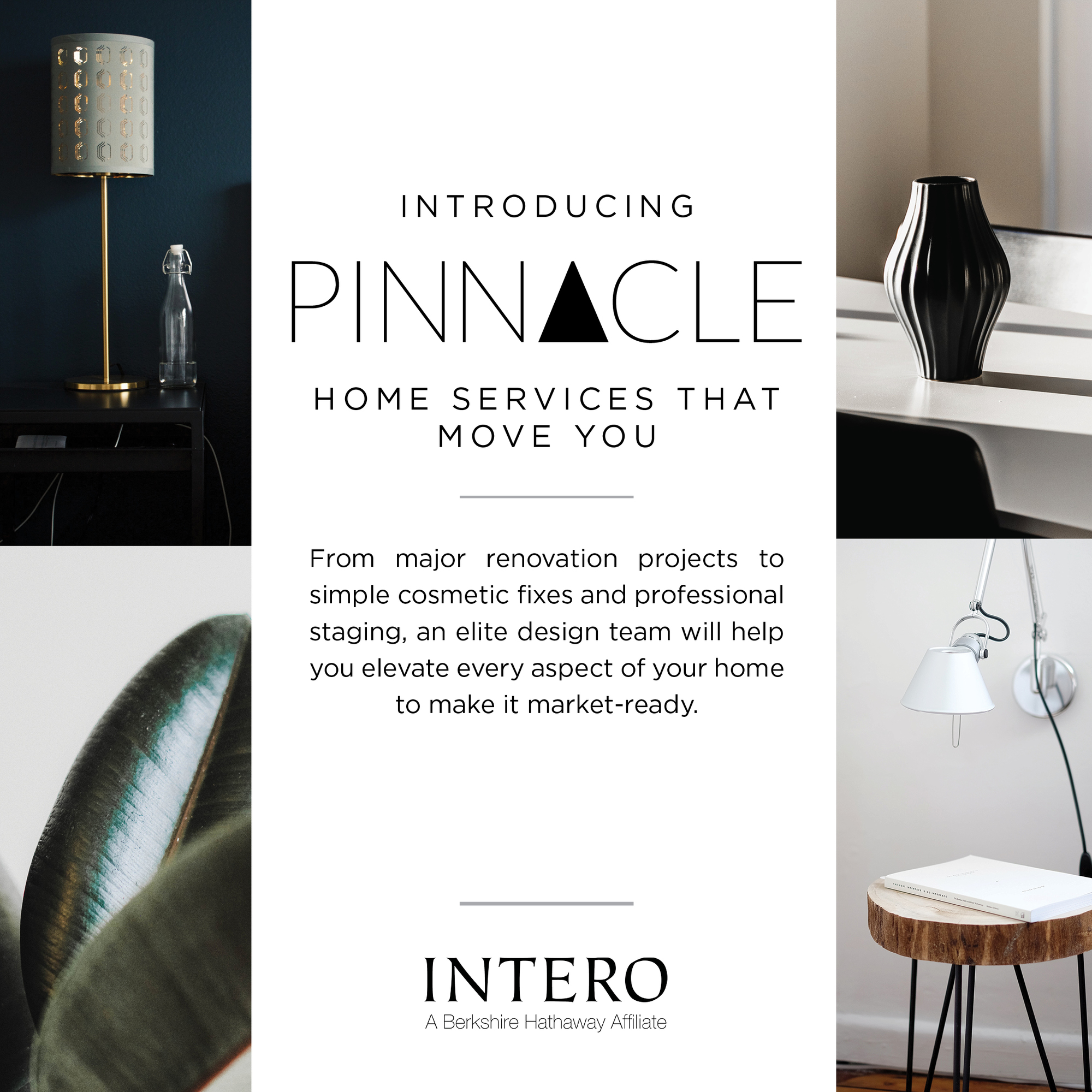 Official Press Release:
CUPERTINO, Calif.–(BUSINESS WIRE)–Intero, a Berkshire Hathaway affiliate and a wholly-owned subsidiary of HomeServices of America, Inc., is proud to announce the introduction of PINNACLE, a premium designer-curated home preparation service with zero out-of-pocket cost to sellers until their home closes escrow.
Available for clients working with an Intero agent, PINNACLE provides vast, customized home-preparation options, including, but not limited to, cosmetic updates, general repairs, professional staging services, window treatments, landscaping, decluttering and moving and packing services.
Sellers who opt into Intero's PINNACLE program will interface with their own project coordinator. These project coordinators do the work of assessing what needs to be done and coordinate the job from start to finish with local contractors. The program also stands out for providing tailored relocation services to seniors who need additional support when moving.
"We're proud to bring the PINNACLE program to the market," said Brian Crane, Chief Executive Officer of Intero. "The PINNACLE program gives Intero agents and clients a progressive and effective tool to enhance the condition of the home prior to going to the market, without the upfront out-of-pocket expense. This PINNACLE program is a true differentiator in the marketplace for Intero and will add to Intero's ability to help seller clients achieve the best results."
The PINNACLE program is available today for any seller with a signed listing agreement with an Intero sales associate. To get more information, please visit www.interopinnacle.com or call me at 408.465.9290 to learn how you can take advantage of this fantastic option when you're ready to sell!