Some Highlights:
The housing market is forecasted to finish the year with growing strength.
Historically low mortgage rates are creating great potential for homebuyers, and home sales are on the rise.
If you're thinking of buying or selling a home this year, let's connect to maximize your opportunity today.
Posted on July 31, 2020 at 8:59 am
Desiree Stanley
|
Category:
Real Estate
|
Tagged

30-year fixed rate, buying, fannie mae, freddie mac, historic rates, home sales, homes, houses, housing market, interest rates, median home prices, mortgage rate, NAR, Selling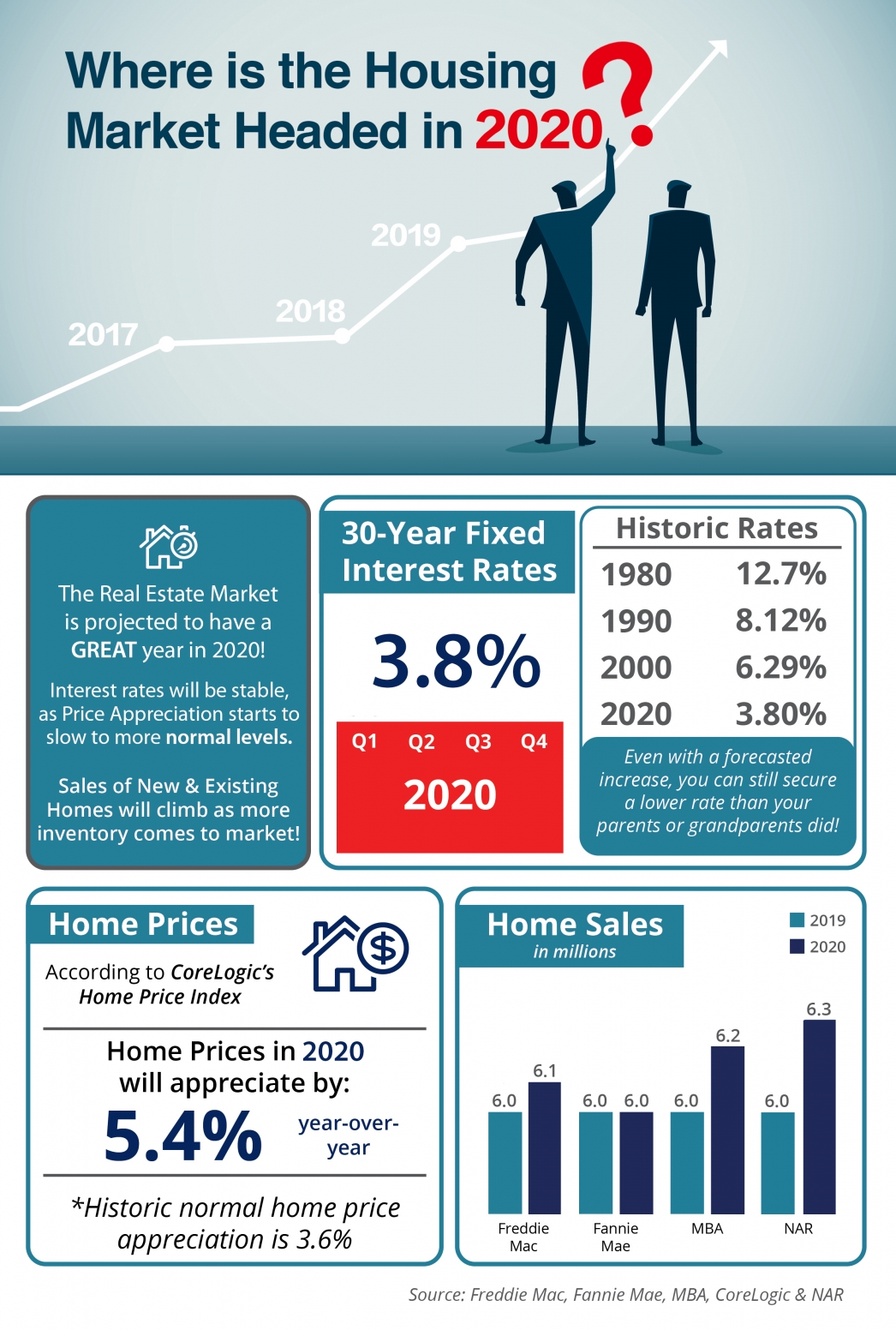 Some Highlights:
Interest rates will be lower than they have been since before 1980 at 3.8% and are projected to remain steady throughout 2020!
According to CoreLogic, home prices will appreciate at a rate of 5.4% over the course of the year.
Experts predict that the number of homes sold next year will be equal to or outpace 2019.
Posted on December 27, 2019 at 2:27 pm
Desiree Stanley
|
Category:
Real Estate
|
Tagged

fannie mae, freddie mac, Gilroy, historic rates, home, Home Buyers, Home Ownership, Home Price, home price index, home prices, homebuying, homes, housing market, housingmarket, interest rates, Intero, Intero Real Estate, Low Interest Rates, Morgan Hill, morganhillliving, Mortgage Rates, NAR, Purchasing a home, Real Estate, real estate market, Santa Clara County, Silicon Valley