Social Links Widget
Click here to edit the Social Media Links settings. This text will not be visible on the front end.



Some Highlights
With so few houses available on the market today, being ready for a bidding war is essential for prospective homebuyers.
From pre-approval to making your best offer, here are three tips to make sure you can act quickly and confidently when you find the perfect home.
Let's connect today to be sure you have the guidance you need as the competition for homes heats up this season.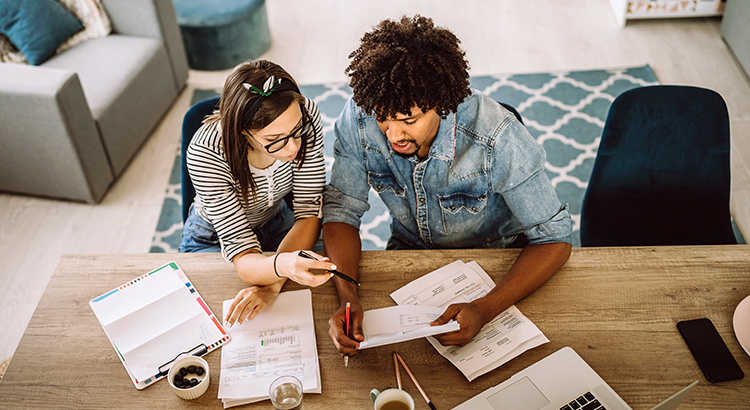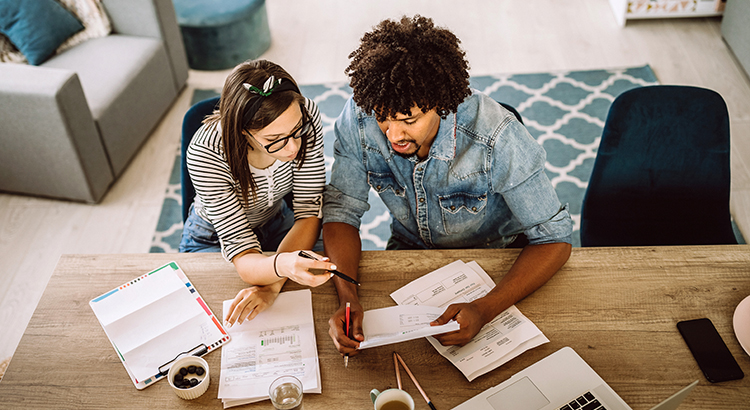 One of the biggest misconceptions for first-time homebuyers is how much you'll need to save for a down payment. Contrary to popular belief, you don't always have to put 20% down to buy a house. Here's how it breaks down.
A recent survey by Point2Homes mentions that 74% of millennials (ages 25-40) say they're interested in purchasing a home over the next 12 months. The study notes, "88% say they have significantly less savings than the average national down payment amount, which is $62,600."
Thankfully, $62,600 is not the amount every buyer needs for a down payment in the United States. There are many different options available, especially for first-time homebuyers (millennial or not). That amount can also be significantly less, depending on the purchase price of the house.
According to the National Association of Realtors (NAR), "The median existing-home price for all housing types in August was $310,600." (These are the latest numbers available). NAR also indicates that:
"In 2019, the median down payment was 12 percent for all buyers, six percent for first-time buyers, and 16 percent for repeat buyers." (See graph below):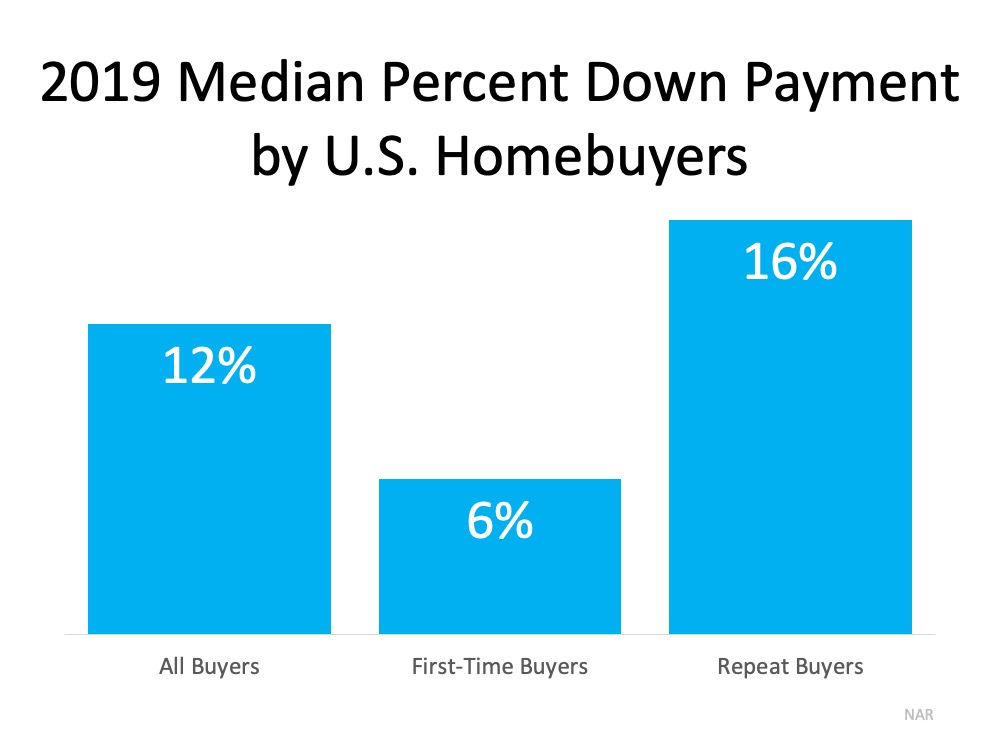 That means if a qualified first-time buyer purchases a home at today's median price, $310,600, with a 6% down payment, in reality, the down payment only amounts to $18,636. That's nowhere near $62,600.
Knowing there are also programs like FHA where the down payment can be as low as 3.5% of the purchase price for a first-time buyer, that up-front cost could be significantly less – as little as $10,871 for the same home noted above. There are also other programs like USDA and loans for Veterans that waive down payment requirements.
The Point2Homes study also shares how much millennials have indicated they've saved for a down payment. As we can see in the graph below, 39% have already saved enough for a down payment on a median-priced home. Another 47% are close to reaching that goal, depending on the purchase price of the home.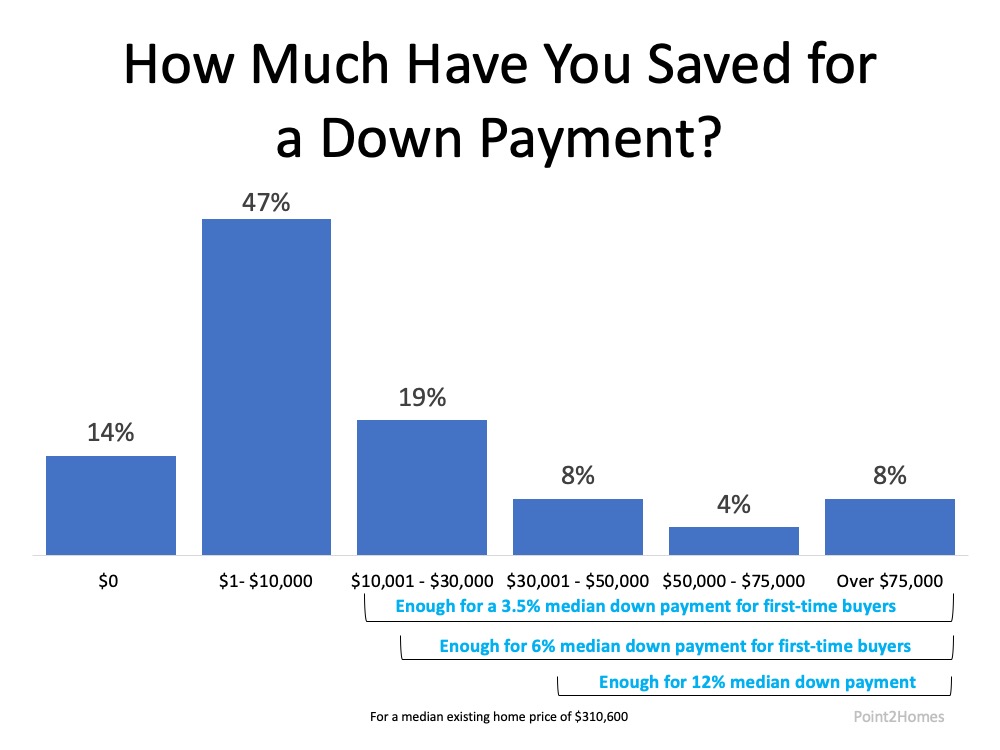 Unfortunately, the lack of knowledge about the homebuying process is keeping many motivated first-time buyers on the sidelines. That's why it's important to contact a local real estate professional to understand the requirements in your local area if you want to buy a home. A trusted agent and your lender can guide you through the process.
Bottom Line
Be careful not to let big myths about homebuying keep you and your family out of the housing market. Let's connect to discuss your options today.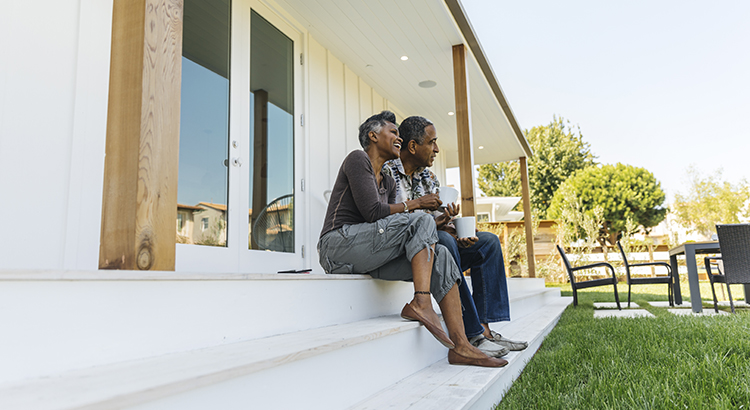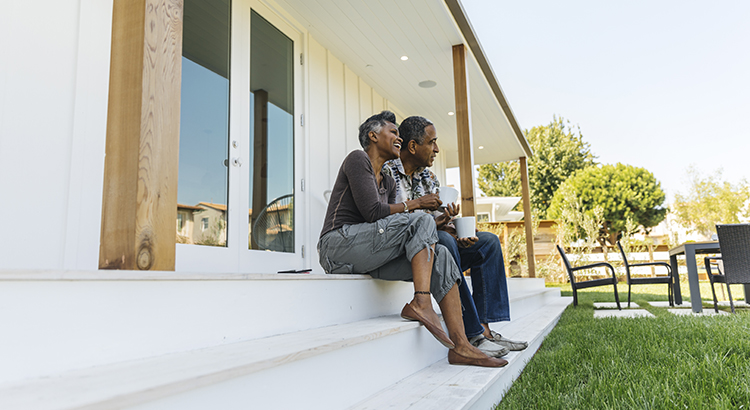 Once the kids have left the nest, you may be wondering what to do with all of the extra space in your home. Chances are, you don't need four bedrooms anymore, and it may be a great time to sell your house and downsize, maybe even into a single-story home. You've likely gained significant equity if you've lived in your home for a while, so making a move while demand for your current house is high could be your best step forward toward the retirement goals you set out to achieve several years ago.
The dilemma, though, is where to go next. A big concern for many homeowners who are ready to sell is finding a home to move into, given today's lack of houses available for sale. There is, however, some good news: the number of single-family 1-story homes being built today is on the rise, improving your odds of finding the right home for your changing needs. In a recent article, The National Association of Home Builders (NAHB) explains:
"Nationwide, the share of new homes with two or more stories fell from 53% in 2018 to 52% in 2019, while the share of new homes with one story grew from 47% to 48%."
Here's a map showing the breakdown of newly constructed homes being built by region, and the percentage of 1-story and 2-story homes in that mix: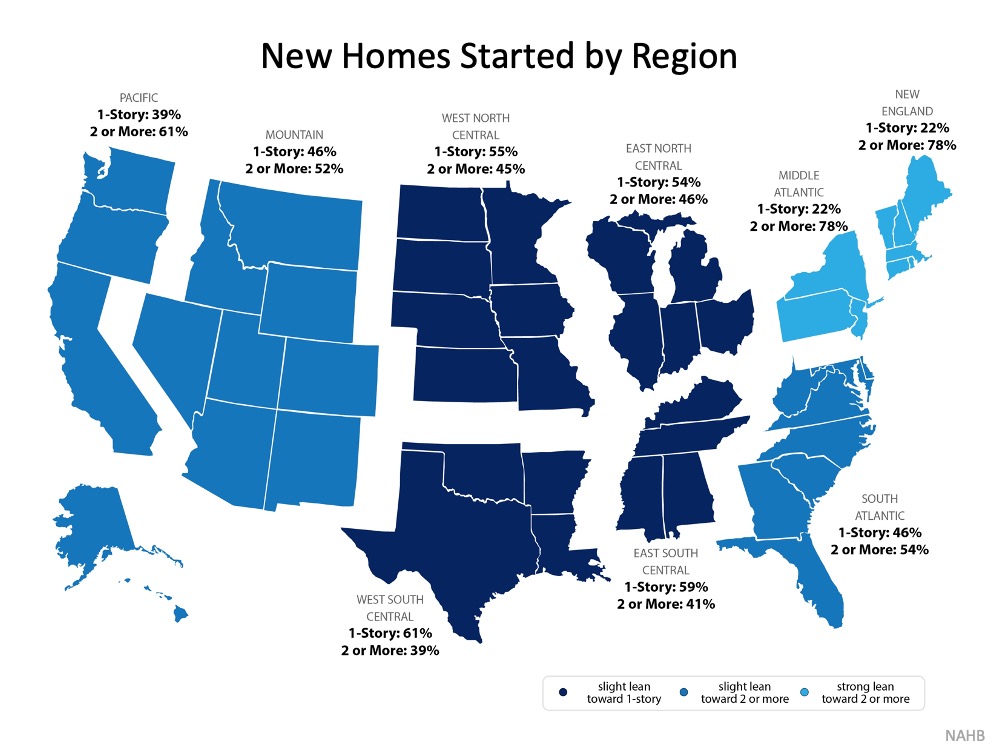 What are the benefits of buying a one-story home?
Still not sure about buying a single-story home? An article from Home Talk covers several advantages of switching from two floors to one:
1. Energy Efficient
"It is easier to heat and cool a single-story house [than] it would be to regulate the temperatures of a multi-story house."
Most single-story homes only need one heating or cooling unit, and they typically stay cooler than a two-story home, both of which can lead to significant savings.
2. Easier to Maintain
"Doing a general cleaning in a single story requires less effort and you will be able to see all areas that need cleaning and the areas are easily accessible."
Cleaning and maintenance of a single-story home can take less time and effort, and better upkeep helps improve the overall value of the home.
3. Accessible for Everyone
"A single-story house can be accessed by anyone, whether they are young children or the senior citizens."
If you're looking for a house that provides a safe and easily accessible environment at any age, a single-story home may be optimal.
4. Good Resell Potential
"When buying a single-story house, you should consider the resale value should you think of reselling it in case of a circumstance that can happen. Look at the growth rate of that area. Due to the high demand of these types of houses it is [easy] to resell them and depending on the growth rate of an area, it increases in value significantly."
Single-story homes have a lot of benefits and are often in higher demand. This bodes well for future resale opportunities.
Bottom Line
There are many benefits to downsizing into a one-story home. Doing so while demand for your current house is high might make it easier than ever to make a move. Let's connect if you're ready to purchase the single-story home you need while homes are so affordable today.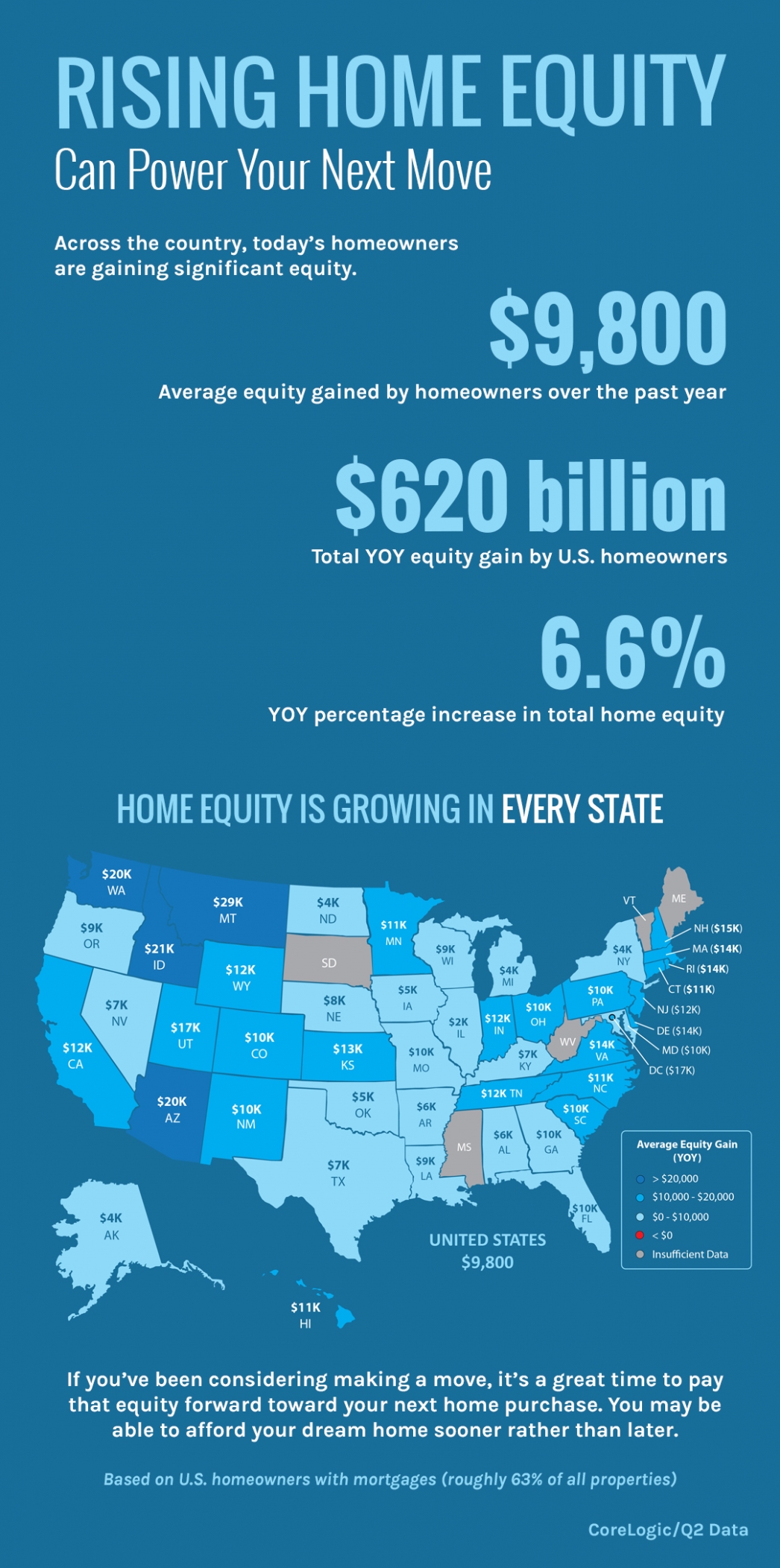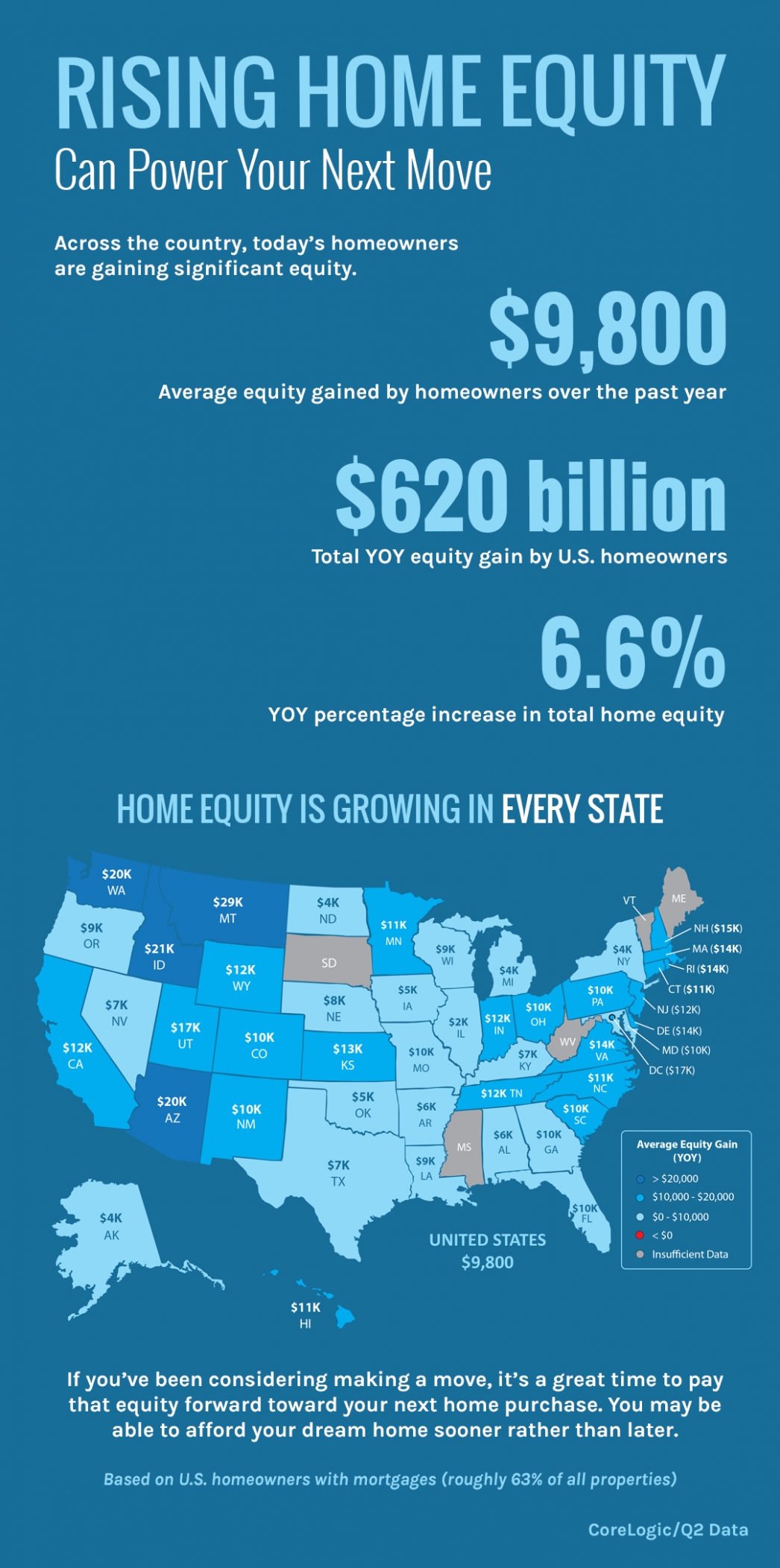 Some Highlights
According to CoreLogic, homeowners across the country are gaining significant equity.
Over the past year, the average homeowner gained $9,800 in equity, growing their overall net worth.
If you're ready to sell your house and begin looking for your dream home, let's connect to plan how your equity can make that possible.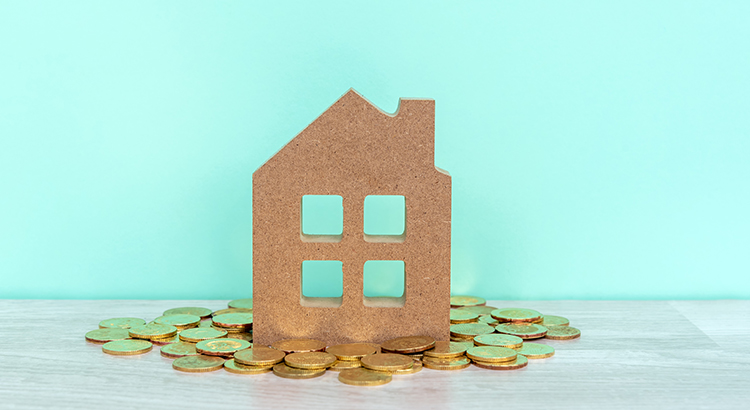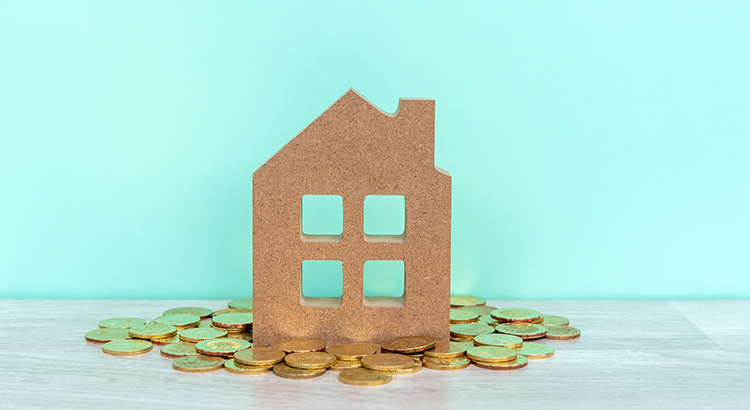 Homeownership is one of the best ways to invest in your financial future, especially as your home equity grows. Home equity is a form of forced savings that can work to your advantage as the value of your home appreciates. Across the country, home equity was increasing before the health crisis swept our nation, and it continues to grow throughout the year, giving sellers powerful options in this market.
According to the just-released Q2 Homeowner Equity Insights Report by CoreLogic:
"U.S. homeowners with mortgages (roughly 63% of all properties) have seen their equity increase by a total of nearly $620 billion since the second quarter of 2019, an increase of 6.6%, year over year." 
Dr. Frank Nothaft, Chief Economist for CoreLogic, attributes much of the equity growth to rising home prices:
"The CoreLogic Home Price Index registered a 4.3% annual rise in prices through June, which supported an increase in home equity."
As the map below shows, CoreLogic also indicates that home equity is increasing in every state:
"In the second quarter of 2020, the average homeowner gained approximately $9,800 in equity during the past year."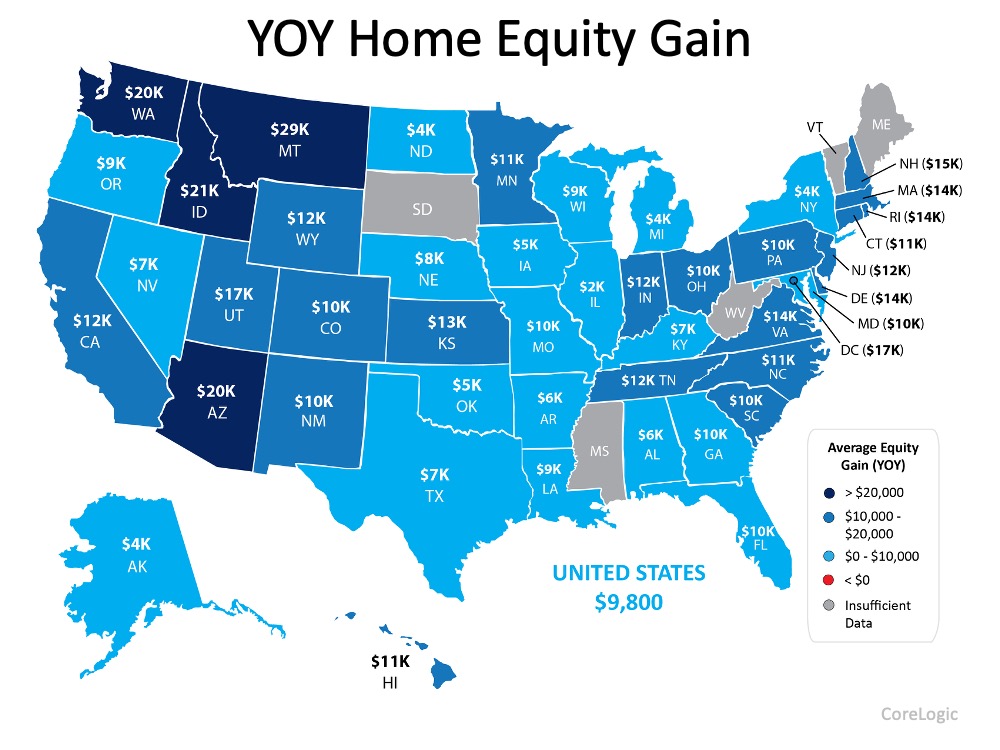 What Does This Mean for Sellers? 
When equity is rising, as it is today, you may have more invested in your home than you realize. Mark Fleming, Chief Economist at First American, notes:
"As homeowners gain equity in their homes, they are more likely to consider using that equity to purchase a larger or more attractive home – the wealth effect of rising equity. In today's housing market, fast rising demand against the limited supply of homes for sale has resulted in continued house price appreciation."
If you've been considering making a move – whether that's to get into a bigger home or to downsize to a smaller one – it's a great time to reach out to a real estate professional to learn how to put your equity to work for you. You may be in a position to pay that equity forward toward your next home purchase and afford it sooner rather than later.
Bottom Line
If you're thinking of selling, let's connect so you can take advantage of what the current market has to offer today.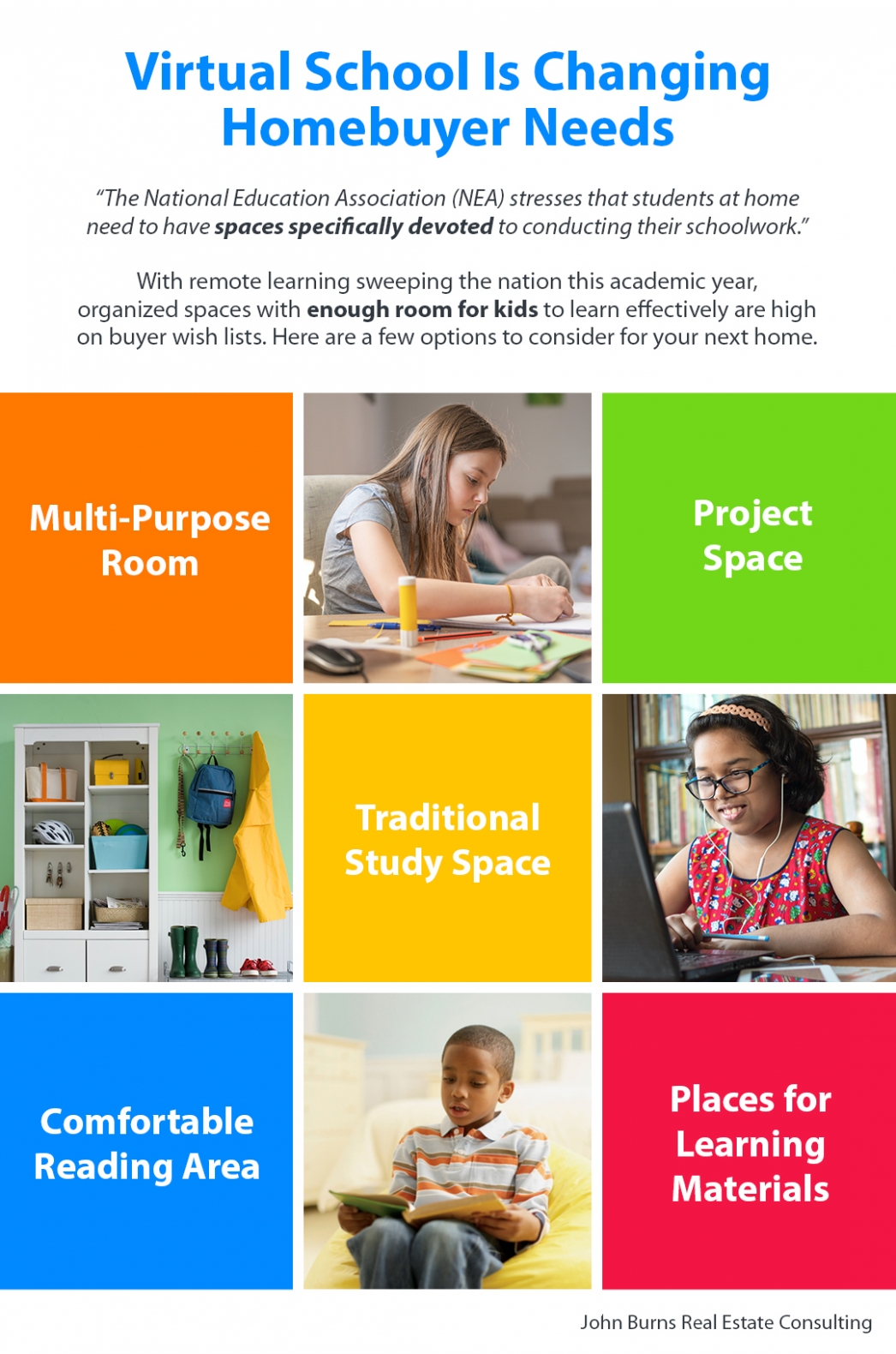 Some Highlights
With remote learning sweeping the nation this academic year, organized spaces with enough room for kids to learn effectively are high on buyer wish lists.
If you're trying to make room for your family's growing needs, multi-purpose rooms and dedicated workspaces may be features to consider in your next home.
Let's connect today so you can find a home where your kids feel confident and comfortable too.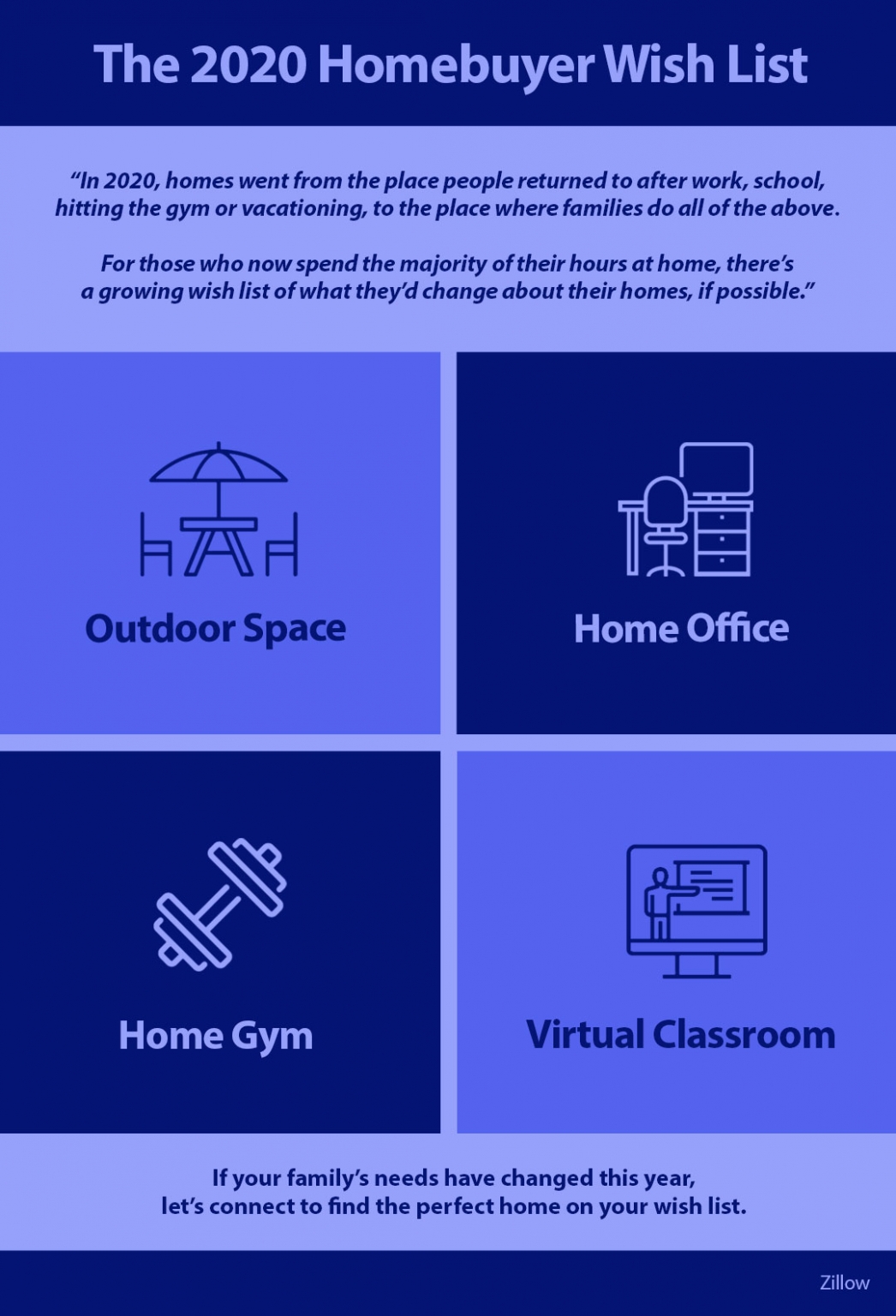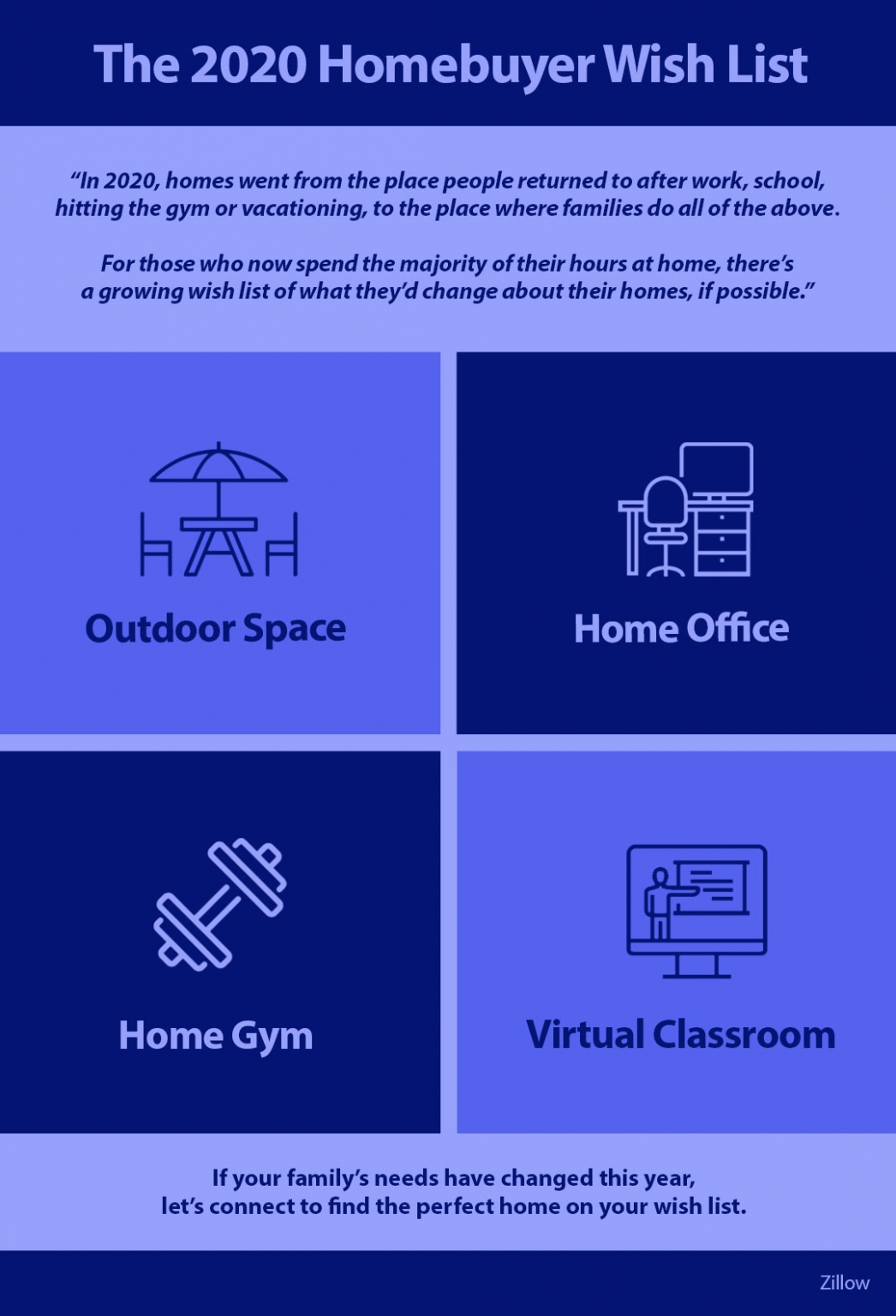 Some Highlights
The word "home" is taking on a whole new meaning this year, and buyers are starting to look for new features as they re-think their needs and what's truly possible.
From more outdoor space to virtual classrooms for their children, buyers have a growing list of what they'd like to see in their homes.
Let's connect today if your needs have changed and your wish list is expanding too.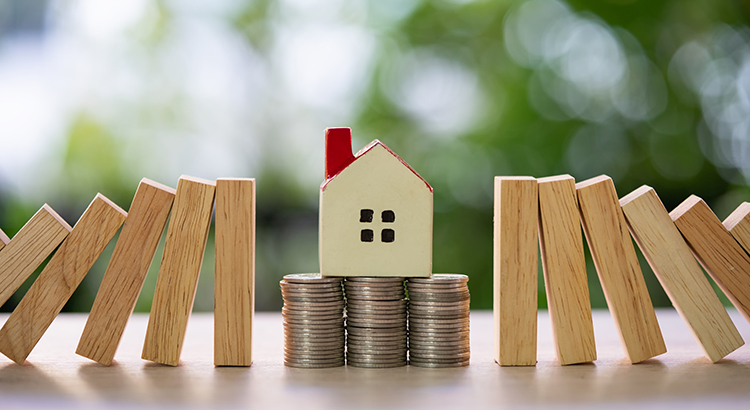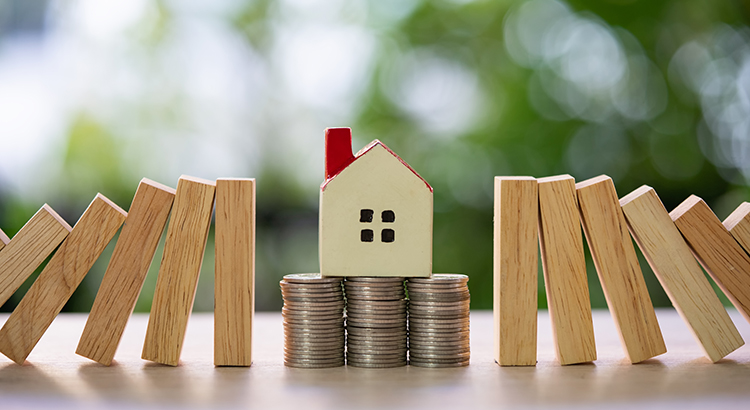 When most of us begin searching for a home, we naturally start by looking at the price. It's important, however, to closely consider what else impacts the purchase. It's not just the price of the house that matters, but the overall cost in the long run. Today, that's largely impacted by low mortgage rates. Low rates are actually making homes more affordable now than at any time since 2016, and here's why.
Today's low rates are off-setting rising home prices because it's less expensive to borrow money. In essence, purchasing a home while mortgage rates are this low may save you significantly over the life of your home loan.
Taking a look at the graph below with data sourced from the National Association of Realtors (NAR), the higher the bars rise, the more affordable homes are. The orange bars represent the period of time when homes were most affordable, but that's also reflective of when the housing bubble burst. At that time, distressed properties, like foreclosures and short sales, dominated the market. That's a drastically different environment than what we have in the housing market now.
The green bar represents today's market. It shows that homes truly are more affordable than they have been in years, and much more so than they were in the normal market that led up to the housing crash. Low mortgage rates are a big differentiator driving this affordability.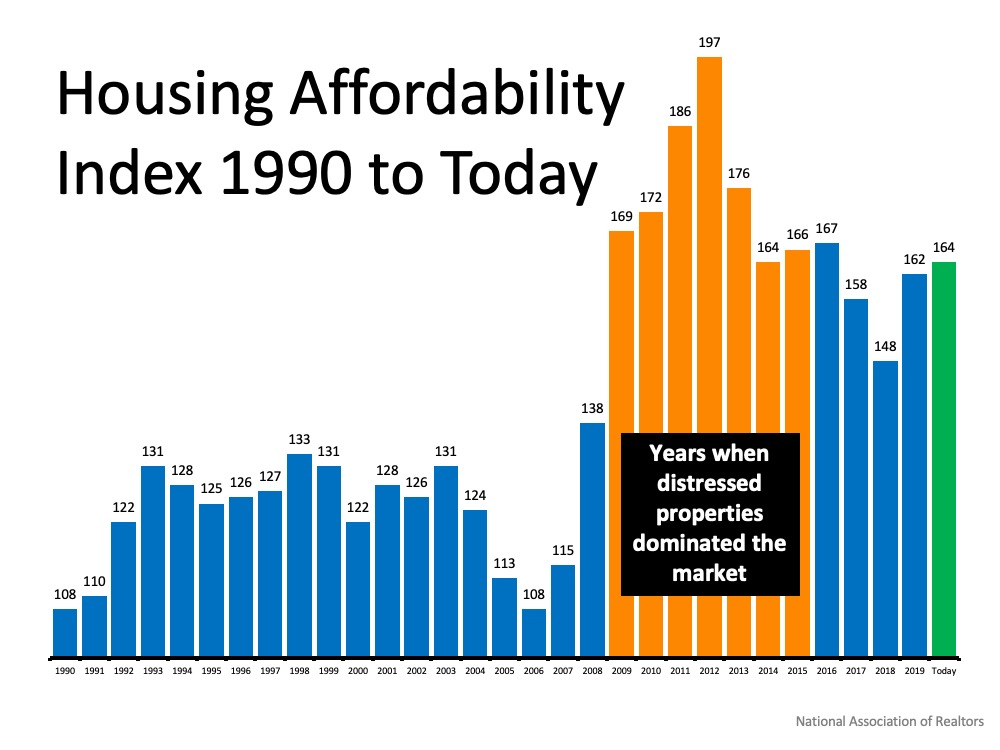 What are the experts saying about affordability?
Experts agree that this unique moment in time is making homes incredibly affordable for buyers.
Lawrence Yun, Chief Economist, NAR:
"Although housing prices have consistently moved higher, when the favorable mortgage rates are factored in, an overall home purchase was more affordable in 2020's second quarter compared to one year ago."
Bill Banfield, EVP of Capital Markets, Quicken Loans:
"No matter what you're looking for, this is a great time to buy since the current low interest rates can stretch your spending power."
"Those shopping for a home can afford 10 percent more home than they could have one year ago while keeping their monthly payment unchanged. This translates into nearly $32,000 more buying power." 
"Homeowners are the clear winners. Low mortgage rates mean the cost of owning is at historically low levels and who gains all the benefits of strong house price appreciation? Homeowners."
Bottom Line
When purchasing a home, it's important to think about the overall cost, not just the price of the house. Homes on your wish list may be more affordable today than you think. Let's connect to discuss how affordability plays a role in our local market, and your long-term homeownership goals.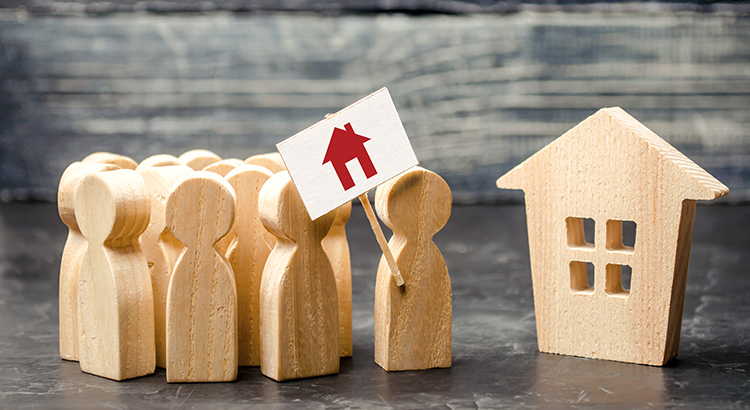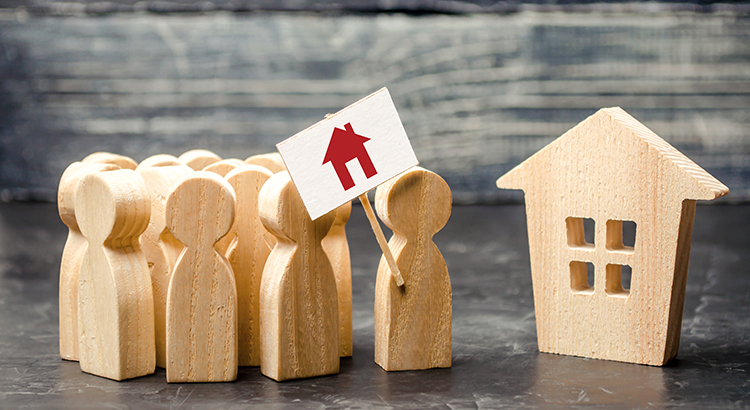 With so few houses for sale today and low mortgage rates driving buyer activity, bidding wars are becoming more common. Multiple-offer scenarios are heating up, so it's important to get pre-approved before you start your search. This way, you can put your best foot forward – quickly and efficiently – if you're planning to buy a home this season.
Javier Vivas, Director of Economic Research at realtor.com, explains:
"COVID-19 has accelerated earlier trends, bringing even more buyers than the market can handle. In many markets, fierce competition, bidding wars, and multiple offer scenarios may be the common theme in the weeks to come."
Here are three things you can do to make your offer a competitive one when you're ready to make your move.
1. Be Ready
A recent survey shows that only 52% of active homebuyers obtained a pre-approval letter before they began their home search. That means about half of active buyers missed out on this key part of the process.
Buyers who are pre-approved are definitely a step ahead when it's time to make an offer. Having a pre-approval letter indicating you're a qualified buyer shows sellers you're serious. It's often a deciding factor that can tip the scale in your direction if there's more than one offer on a home. It's best to contact a mortgage professional to start your pre-approval process early, so you're in the best position right from the start of your home search.
2. Present Your Best Offer
In a highly competitive market, it's common for sellers to pick a date and time to review all offers on a house at one time. If this is the case, you may not have an opportunity to negotiate back and forth with the sellers. As a matter of fact, the National Association of Realtors (NAR) notes:
"Not only are properties selling quickly, but they are also getting more offers. On average, REALTORS® reported nearly three offers per sold property in July 2020."
Make sure the offer you're presenting is the best one the sellers receive. A real estate professional can help you make sure your offer is a fair and highly competitive one.
3. Act Fast
With existing homes going like hotcakes, there's no time to waste in the process. NAR reports how the speed of home sales is ramping up:
"Properties typically remained on the market for 22 days in July, seasonally down from 24 days in June and from 29 days in July 2019. Sixty-eight percent of homes sold in July 2020 were on the market for less than a month."
In addition, NAR notes:
"Total existing-home sales…jumped 24.7% from June to a seasonally adjusted annual rate of 5.86 million in July. The previous record monthly increase in sales was 20.7% in June of this year. Sales as a whole rose year-over-year, up 8.7% from a year ago (5.39 million in July 2019)."
As you can see, the market is gaining steam. For two consecutive months houses have sold very quickly. Essentially, you may not have time to sleep on it or shop around when you find a home you love. Chances are, someone else loves it too. If you take your time, it may not be available when you're ready to commit.
Bottom Line
The housing market is very strong right now, and buyers are scooping up available homes faster than they're coming to market. If you're planning to purchase a home this year, let's connect to discuss the trends in our current area, so you're ready to compete – and win.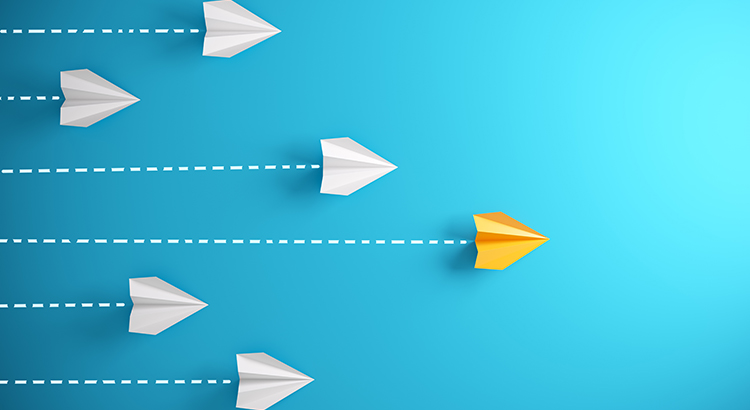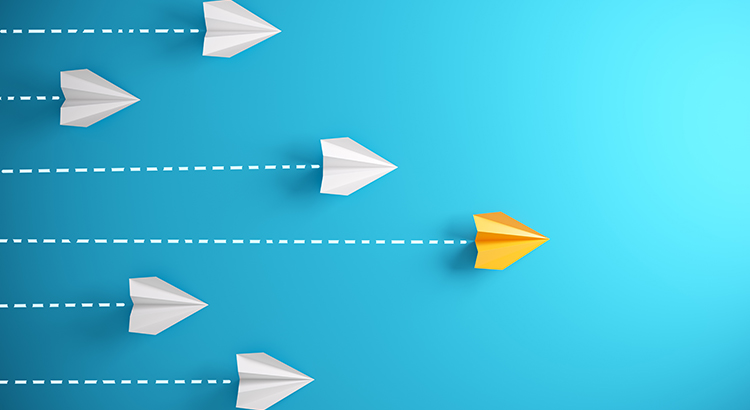 You may have heard that pre-approval is a great first step in the homebuying process. But why is it so important? When looking for a home, the temptation to fall in love with a house that's outside your budget is very real. So, before you start shopping around, it's helpful to know your price range, what you're comfortable within a monthly mortgage payment, and ultimately how much money you can borrow for your loan. Pre-approval from a lender is the only way to do this.
According to a recent survey from realtor.com, many buyers are making the mistake of skipping the pre-approval step in the homebuying process:
"Of over 2,000 active home shoppers who plan to purchase a home in the next 12 months, only 52% obtained a pre-approval letter before beginning their home search, which means nearly half of home buyers are missing this crucial piece of paperwork."
This paperwork (the pre-approval letter) shows sellers you're a qualified buyer, something that can really help you stand out from the crowd in the current ultra-competitive market.
How competitive is today's market? Extremely – especially among buyers.
With limited inventory, there are many more buyers than sellers right now, and that's fueling the competition. According to the National Association of Realtors (NAR), homes are receiving an average of 2.9 offers for sellers to negotiate, so bidding wars are heating up.
Pre-approval shows homeowners you're a serious buyer. It helps you stand out from the crowd if you get into a multiple-offer scenario, and these days, it's likely. When a seller knows you're qualified to buy the home, you're in a better position to potentially win the bidding war and land the home of your dreams.
Danielle Hale, Chief Economist for realtor.com notes:
"For 'a buyer in a competitive market, it's typically essential to have pre-approval done in order to submit an offer, so getting it done before you even look at homes is a smart move that will enable a buyer to move fast to put an offer in on the right home.'"
In addition, today's housing market is also changing from moment to moment. Interest rates are low, prices are going up, and lending institutions are regularly updating their standards. You're going to need guidance to navigate these waters, so it's important to have a team of professionals (a loan officer and a real estate agent) making sure you take the right steps along the way and can show your qualifications as a buyer at the time you find a home to purchase.
Bottom Line
In a competitive market with low inventory, a pre-approval letter is a game-changing piece of the homebuying process. If you're ready to buy this year, let's connect before you start searching for a home.