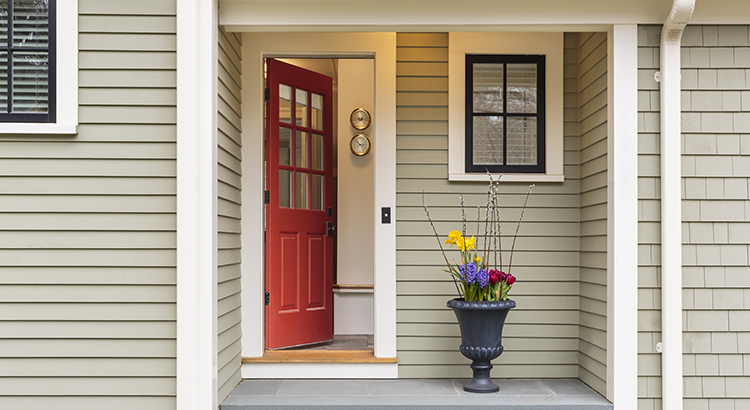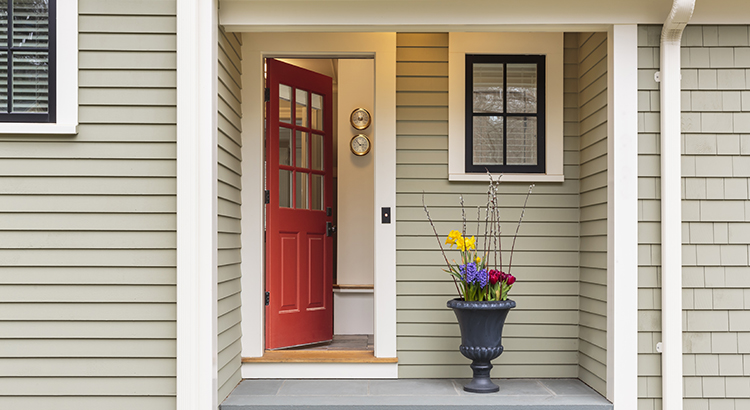 The success of the U.S. residential real estate market, like any other market, is determined by supply and demand. This means we need to look at how many potential purchasers are in the market versus the number of houses that are available to buy. With early 2020 housing data now rolling in, it's quite evident there are two big stories impacting this year's residential real estate market:
1. Buyer demand is already extremely strong
2. Housing supply is at a historically low level
Demand
ShowingTime is a firm that compiles data from property showings scheduled across the country. The latest ShowingTime Showing Index reveals how showings have increased in each of the country's four regions for five months in a row.
Supply
Move.com also just released information indicating that the number of homes currently for sale has declined rapidly and now sits at the lowest level in almost a decade. They explained,
"National housing inventory declined 13.6 percent in January, the steepest year-over-year decrease in more than 4 years, pushing the supply of for sale homes in the U.S. to its lowest level since realtor.com began tracking the data in 2012."
In response to these numbers, Danielle Hale, Chief Economist at realtor.com, said,
"Homebuyers took advantage of low mortgage rates and stable listing prices to drive sales higher at the end of 2019, further depleting the already limited inventory of homes for sale. With fewer homes coming up for sale, we've hit another new low of for sale-listings in January."
The decrease in inventory impacted every price range, too. Here's a graph showing the data released by move.com: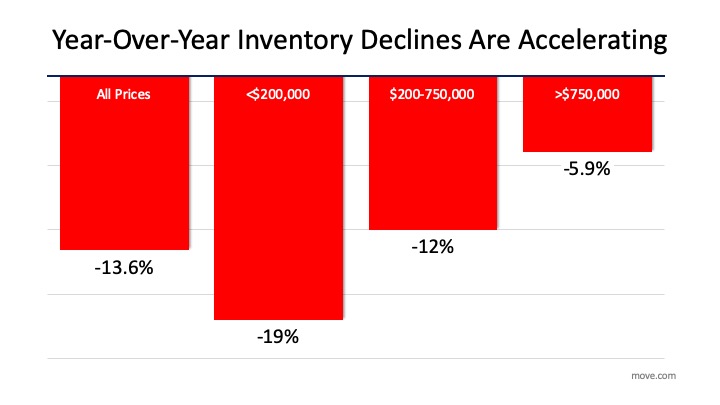 Bottom Line
Since there's a historic shortage of homes for sale, putting your home on the market today could drive an excellent price and give you additional negotiating leverage when selling your house. Let's get together to determine if listing your house now is your best move.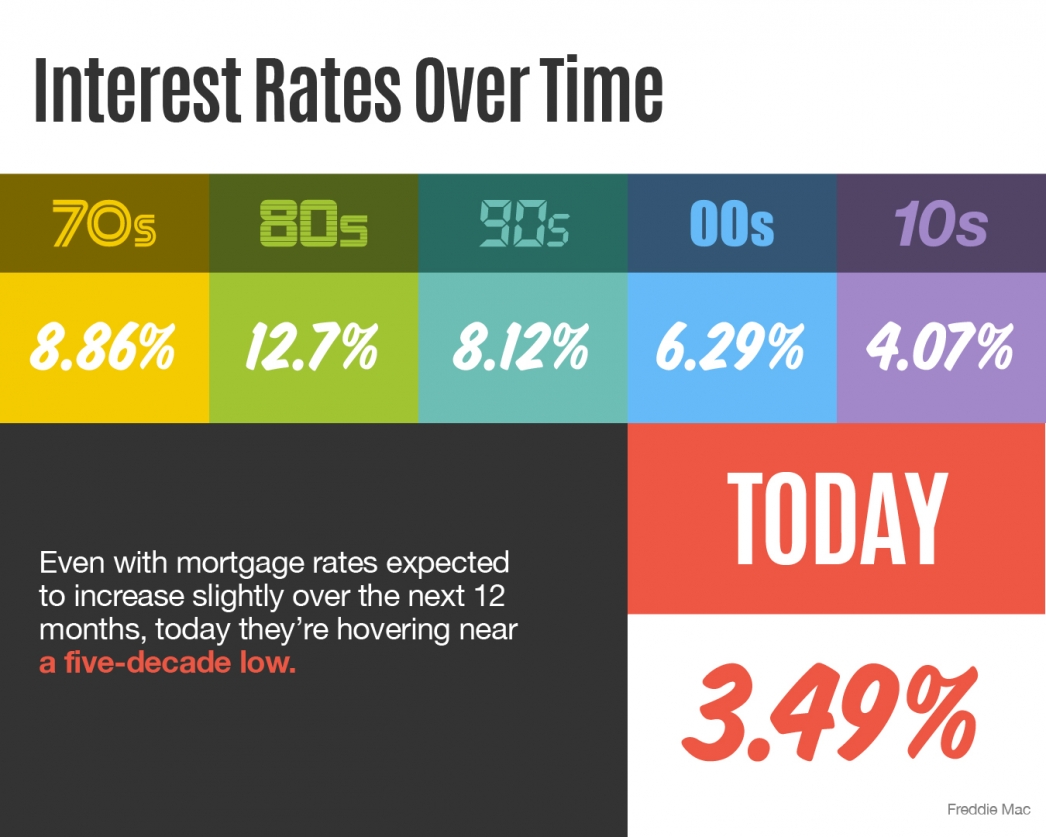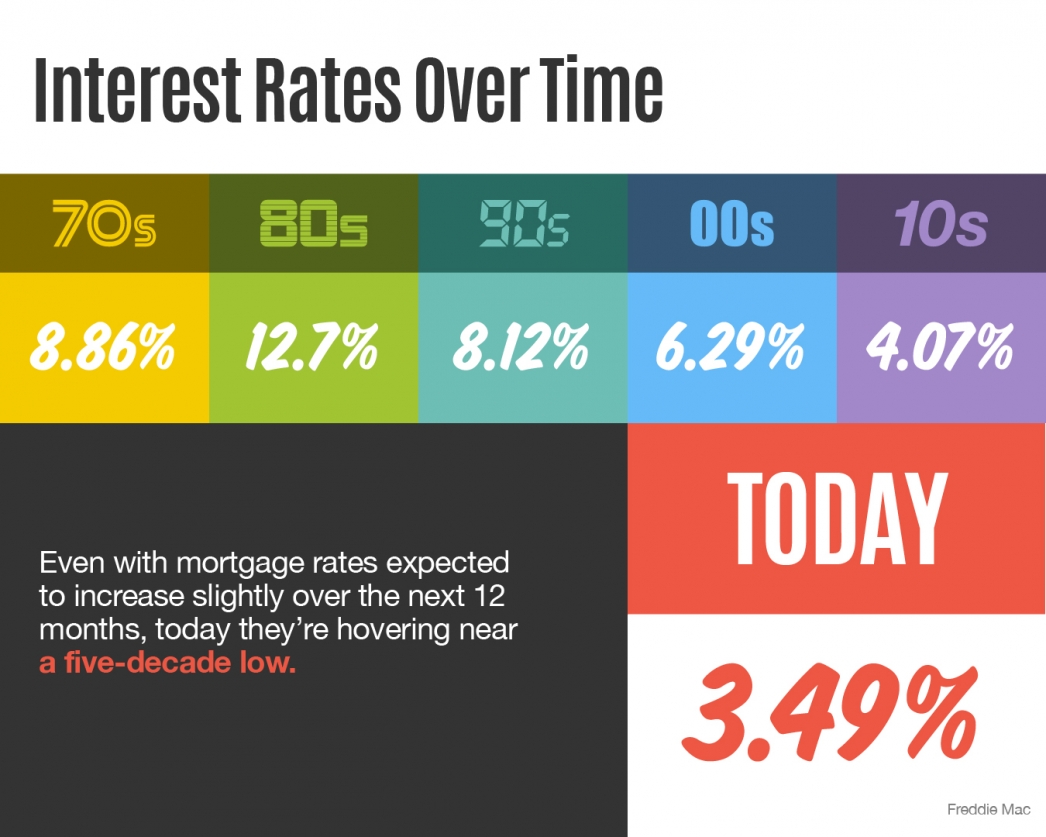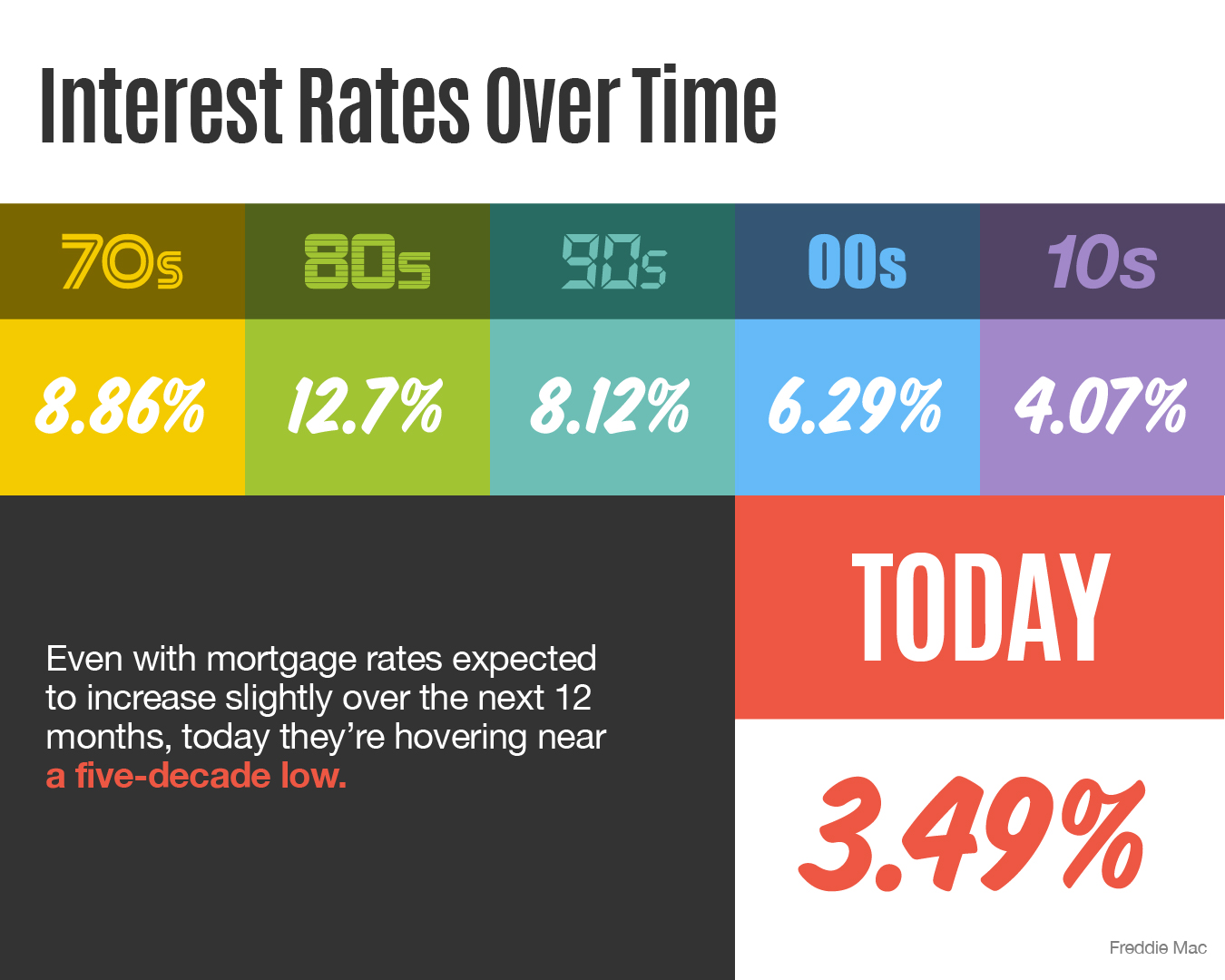 Some Highlights:
With interest rates hovering at near historic lows, now is a great time to look back at where they've been, and how much they've changed over time.
According to Freddie Mac, mortgage interest rates are currently hovering near a five-decade low.
The impact your interest rate has on your monthly mortgage payment is significant. An increase of just $20 dollars in your monthly payment can add up to $240 per year or $7,200 over the life of your loan. Maybe it's time to lock in now while rates are still low.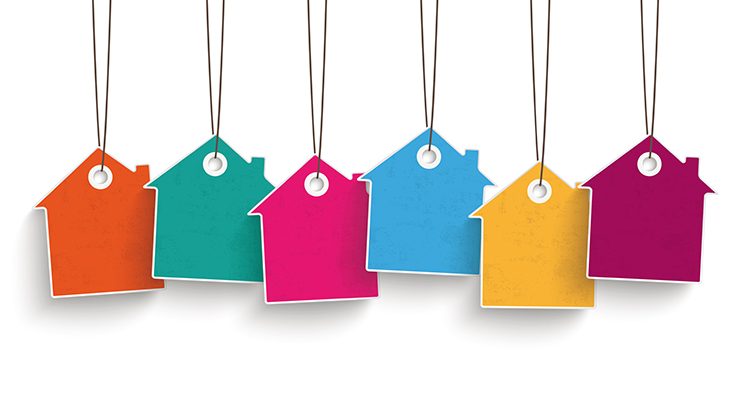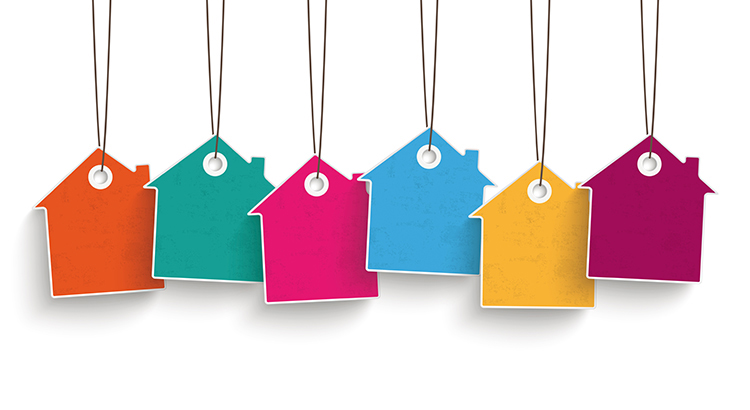 Even though there's a big buyer demand for homes in today's low inventory market, it doesn't mean you should price your home as high as the sky when you're ready to sell. Here's why making sure you price it right is key to driving the best price for the sale.
If you've ever watched the show "The Price Is Right," you know the only way to win the game is to be the one to correctly guess the price of the item up for bid without going over. That means your guess must be just slightly under the retail price.
When it comes to pricing your home, setting it at or slightly below market value will increase the visibility of your listing and drive more buyers your way. This strategy actually increases the number of buyers who will see your home in their search process. Why? When potential buyers look at your listing and see a great price for a fantastic home, they're probably going to want to take a closer look. This means more buyers are going to be excited about your house and more apt to make an offer.
When this happens, you're more likely to set up a scenario with multiple offers, potential bidding wars, and the ability to drive a higher final sale price. At the end of the day, even when inventory is tight, pricing it right – or pricing it to sell immediately – makes a big difference.
Here's the other thing: homeowners who make the mistake of overpricing their homes will eventually have to lower the prices anyway after they sit on the market for an extended period of time. This leaves buyers wondering if the price drops were caused by something wrong with these homes when in reality, nothing was wrong, the initial prices were just too high.
Bottom Line
If you're thinking about selling your home this year, let's get together so you have a professional on your side to help you properly price your home and maximize demand from the start.