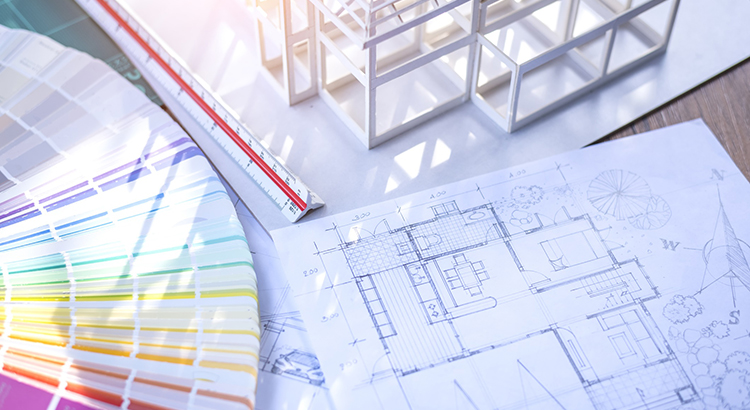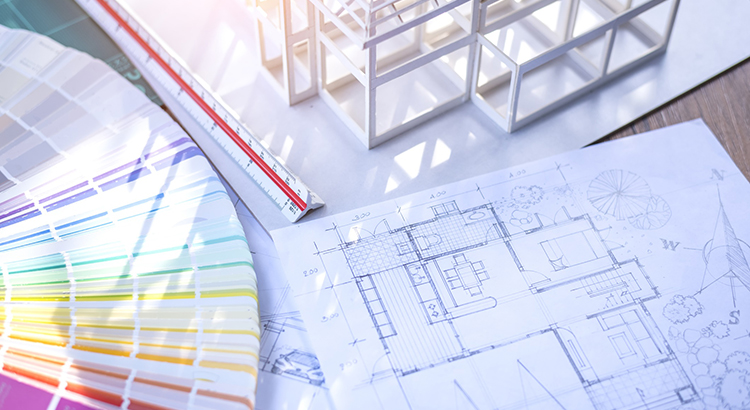 The headlines in real estate today all revolve around one major point: there is a shortage of homes available for sale. Price appreciation is accelerating again because there is a shortage of homes available for sale. First-time buyers are taking longer to purchase a home because there is a shortage of homes available for sale in the lower price points. Boomers are staying in their current homes longer because there is a shortage of homes available for sale to which they would move. In certain markets, affordability is becoming more challenging because there is a shortage of homes available for sale.
What's the major reason for this lack of housing inventory?
The issue was examined in a recent article by the National Home Builders Association (NAHB). In the article, Robert Dietz, Chief Economist for NAHB, explained:
"Home building in the 2010s was a story of the Long Recovery. After the Great Recession, the number of home builders declined significantly, and housing production was unable to meet buyer demand…Years of population and household formation growth, combined with relatively reduced levels of home building, have left the market with a critical supply shortage."
Here are the single-family home construction starts by decade for the last six decades: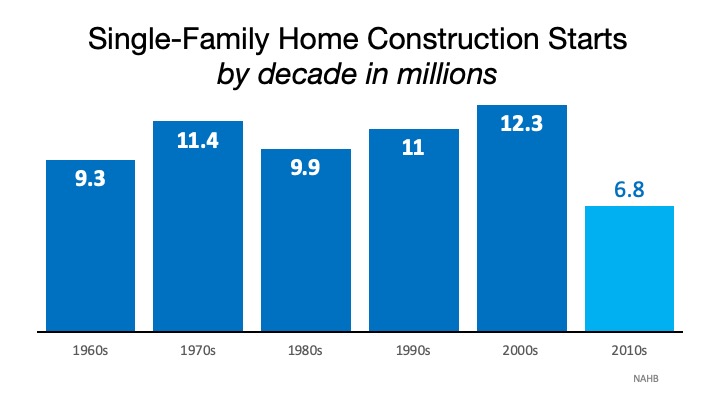 Obviously, there's a current shortage of homes for sale because not enough houses were built over the last ten years. To add to the challenge, the U.S. population expanded by more than 20 million people during the 2010s.
Below is a graph showing the number of starts per million in population. The last decade shows that starts per population were less than half the average of the previous five decades.
There's good news coming!
The NAHB article explains that there is light at the end of the tunnel.
How confident home builders are in the housing market is a great indicator of how much building is about to get started. The NAHB/Wells Fargo Housing Market Index (HMI) gauges builder perceptions of current single-family home sales and sales expectations for the next six months as "good," "fair," or "poor." The survey also asks builders to rate traffic of prospective buyers as "high to very high," "average," or "low to very low." Scores for each component are then used to calculate a seasonally adjusted index where any number over 50 indicates that more builders view conditions as "good" than "poor."
Here are the HMI readings going back to 2008: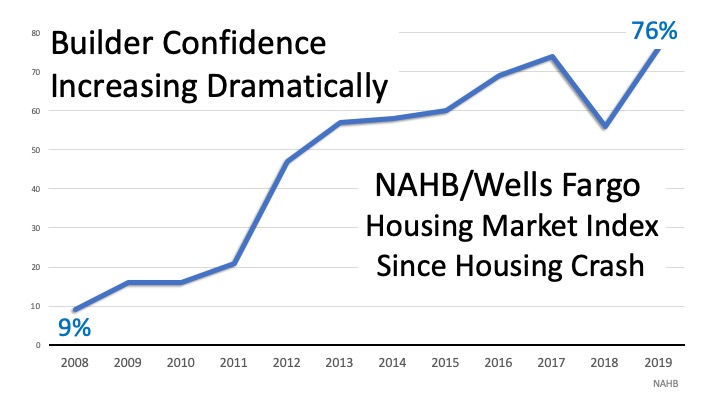 The 2019 confidence reading of 76 was the highest since 1999. The January 2020 index came in at one point lower at 75. These readings indicate we should see an increase in new residential construction in 2020. Just last week, NAHB Chairman Greg Ugalde stated:
"Low interest rates and a healthy labor market combined with a need for additional inventory are setting the stage for further home building gains in 2020."
The increase in housing starts has already begun. According to the January report from the U.S. Census Bureau and the U.S. Department of Housing and Urban Development, single‐family housing starts were up 11.2% and attained the highest level in thirteen years.
Bottom Line
Whether you're a first-time buyer or a seller thinking of moving up or down, 2020 could be your year with more new construction homes coming to market.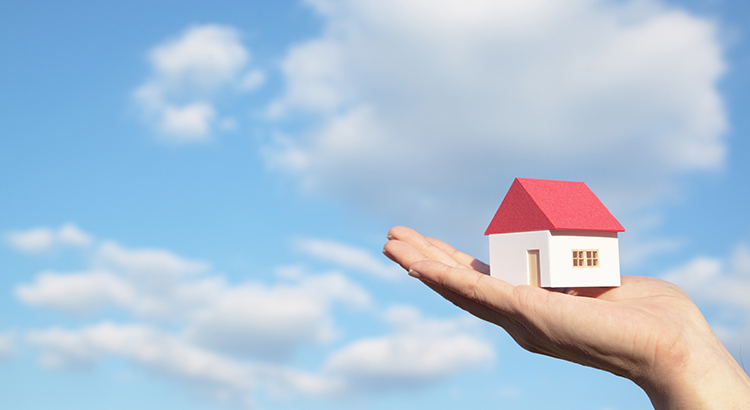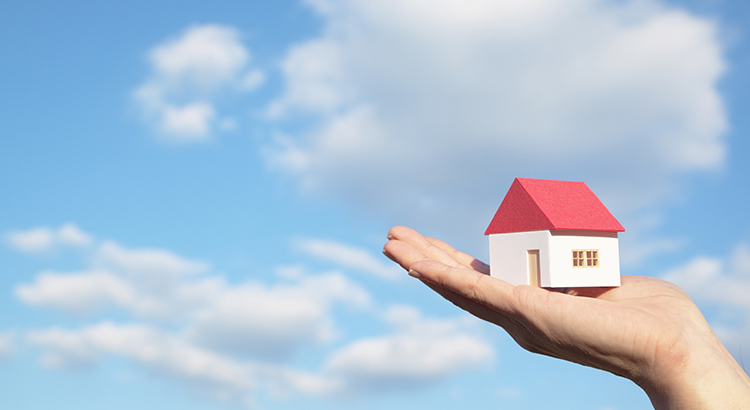 Home values have been increasing for 93 consecutive months, according to the National Association of Realtors. If you're a homeowner, particularly one looking to downsize your living space, that's great news, as you've likely built significant equity in your home.
Here's some more good news: mortgage rates are expected to remain low throughout 2020 at an average of 3.8% for a 30-year fixed-rate loan.
The combination of leveraging your growing equity and capitalizing on low rates could make a big difference in your housing plans this year.
How to Use Your Home Equity
For move-up buyers, the typical pattern for building financial stability and wealth through homeownership works this way: you buy a house and gain equity over several years of mortgage payments and price appreciation. You then take that equity from the sale of your house to make a down payment on your next home and repeat the process.
For homeowners ready to downsize, home equity can work in a slightly different way. What you choose to do depends in part upon your goals.
According to HousingWire.com, for some, the desire to downsize may be related to retirement plans or children aging out of the home. Others may be choosing to live in a smaller home to save money or simplify their lifestyle in a space that's easier to clean and declutter. The reasons can vary greatly and by generation.
Those who choose to put their equity toward a new home have the opportunity to make a substantial down payment or maybe even to buy their next home in cash. This is incredibly valuable if your goal is to have a minimal mortgage payment or none at all.
A local real estate professional can help you evaluate your equity and how to use it wisely. If you're planning to downsize, keep in mind that home prices are anticipated to continue rising in 2020, which could influence your choices.
The Impact of Low Mortgage Rates
Low mortgage rates can offset price hikes, so locking in while rates are low will be key. For many downsizing homeowners, a loan with a shorter term is ideal, so the balance can be reduced more quickly.
Interest rates on 10, 15, and 20-year loans are lower than the rates on a 30-year fixed-rate loan. If you're downsizing your housing costs, you may prefer a shorter-term loan to pay off your home faster. This way, you can save thousands in interest payments over time.
Bottom Line
If you're planning a transition into a smaller home, the twin trends of low mortgage rates and rising home equity can kickstart or boost your plans, especially if you're anticipating retirement soon or just want to live in a smaller home that's easier to maintain. Let's get together today to explore your options.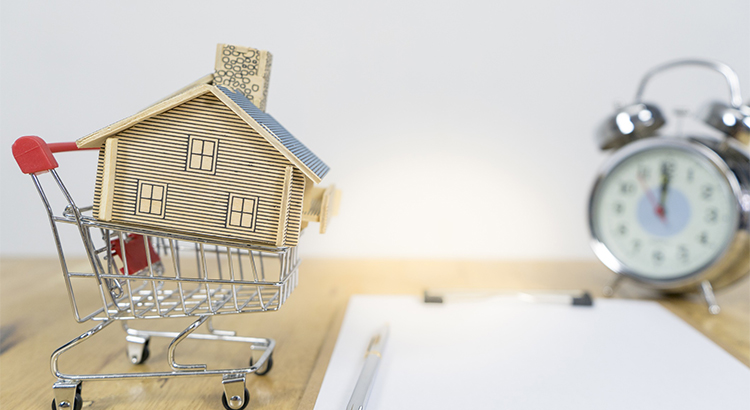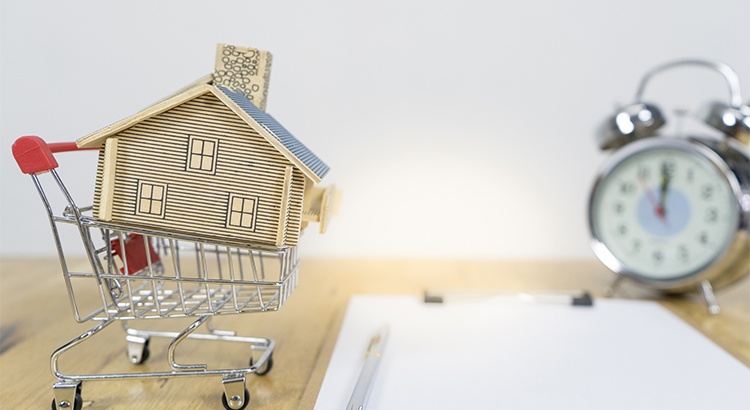 The real estate market is expected to do very well this year as mortgage rates remain at historic lows. One challenge to the housing industry is the lack of homes available for sale. Last week, move.com released a report showing that 2020 is beginning with the lowest available housing inventory in two years. The report explains:
"Last month saw the largest year-over-year decline of housing inventory in almost three years with a dramatic 12 percent decline, pushing the number of homes for sale in the U.S. to the lowest level since January 2018."
The report also revealed that the decline in inventory stretches across all price points, as shown in the following graph: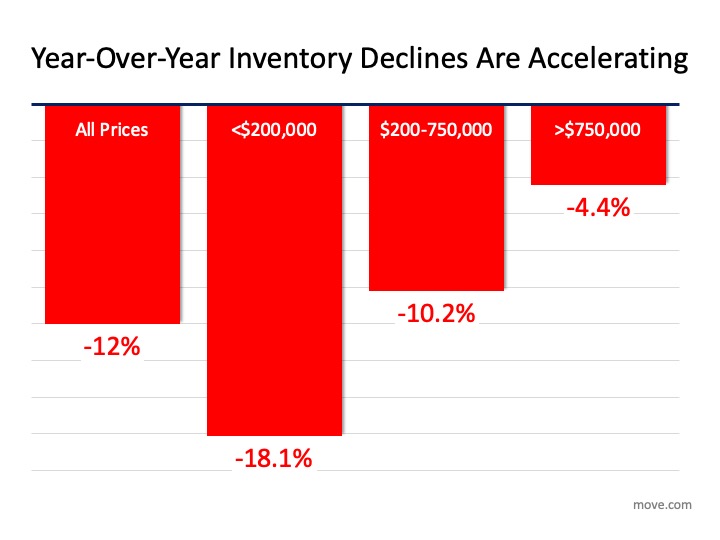 George Ratiu, Senior Economist at realtor.com, explains how this drop in available homes for sale comes at a time when more buyers are expected to enter the market:
"The market is struggling with a large housing undersupply just as 4.8 million millennials are reaching 30-years of age in 2020, a prime age for many to purchase their first home. The significant inventory drop…is a harbinger of the continuing imbalance expected to plague this year's markets, as the number of homes for sale are poised to reach historically low levels."
The question is: What does this mean to you?
If You're a Buyer…
Be patient during your home search. It may take time to find a home you love. Once you do, however, be ready to move forward quickly. Get pre-approved for a mortgage, be ready to make a competitive offer from the start, and understand that a shortage in inventory could lead to the resurgence of bidding wars. Calculate just how far you're willing to go to secure a home if you truly love it.
If You're a Seller…
Realize that, in some ways, you're in the driver's seat. When there is a shortage of an item at the same time there is a strong demand for that item, the seller of that item is in a good position to negotiate. Whether it is the price, moving date, possible repairs, or anything else, you'll be able to demand more from a potential purchaser at a time like this – especially if you have multiple interested buyers. Don't be unreasonable, but understand you probably have the upper hand.
Bottom Line
The housing market will remain strong throughout 2020. Understand what that means to you, whether you're buying, selling, or doing both.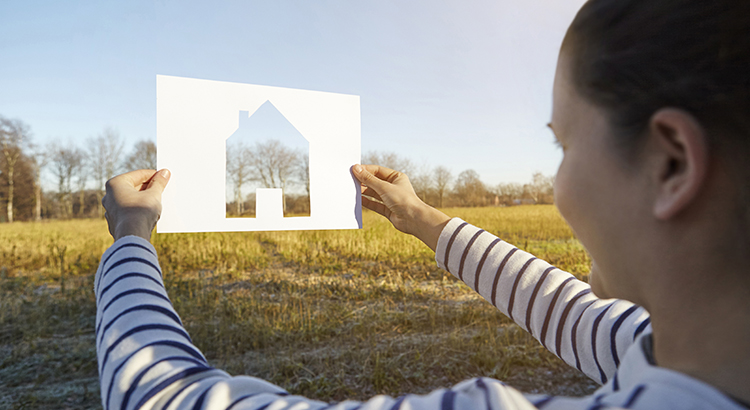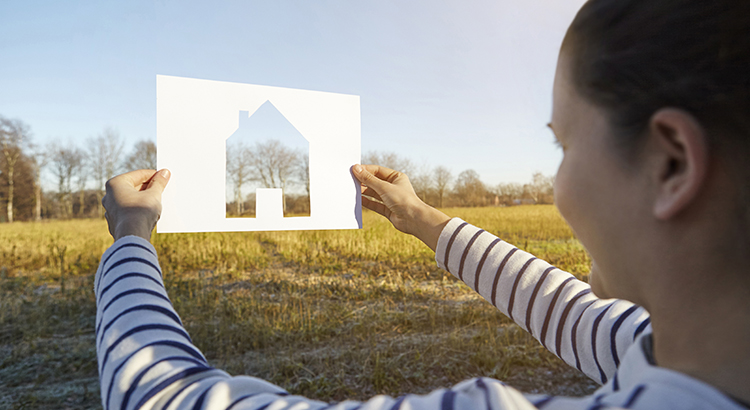 In 1963, Martin Luther King, Jr. led and inspired a powerful movement with his famous "I Have a Dream" speech. Through his passion and determination, he sparked interest, ambition, and courage in his audience. Today, reflecting on his message encourages many of us to think about our own dreams, goals, beliefs, and aspirations. For many Americans, one of those common goals is owning a home: a piece of land, a roof over our heads, and a place where our families can grow and flourish.
If you're dreaming of buying a home this year, the best way to start the process is to connect with a Real Estate professional to understand what goes into buying a home. Once you have that covered, then you can answer the questions below to make the best decision for you and your family.
1. How Can I Better Understand the Process, and How Much Can I Afford?
The process of buying a home is not one to enter into lightly. You need to decide on key things like how long you plan on living in an area, school districts you prefer, what kind of commute works for you, and how much you can afford to spend.
Keep in mind, before you start the process to purchase a home, you'll also need to apply for a mortgage. Lenders will evaluate several factors connected to your financial track record, one of which is your credit history. They'll want to see how well you've been able to minimize past debts, so make sure you've been paying your student loans, credit cards, and car loans on time. Most agents have loan officers they trust that they can refer you to.
According to ConsumerReports.org,
"Financial planners recommend limiting the amount you spend on housing to 25 percent of your monthly budget."
2. How Much Do I Need for a Down Payment?
In addition to knowing how much you can afford on a monthly mortgage payment, understanding how much you'll need for a down payment is another critical step. Thankfully, there are many different options and resources in the market to potentially reduce the amount you may think you need to put down upfront.
If you're concerned about saving for a down payment, start small and be consistent. A little bit each month goes a long way. Jumpstart your savings by automatically adding a portion of your monthly paycheck into a separate savings account or house fund. AmericaSaves.org says,
"Over time, these automatic deposits add up. For example, $50 a month accumulates to $600 a year and $3,000 after five years, plus interest that has compounded."
Before you know it, you'll have enough for a down payment if you're disciplined and thoughtful about your process.
3. Saving Takes Time: Practice Living on a Budget
As tempting as it is to settle in each morning with a fancy cup of coffee from your favorite local shop, putting that daily spend toward your down payment will help accelerate your path to homeownership. It's the little things that count, so start trying to live on a slightly tighter budget if you aren't doing so already. A budget will allow you to save more for your down payment and help you pay down other debts to improve your credit score. A survey of Millennial spending shows,
"70 percent of would-be first-time homebuyers will cut spending on spa days, shopping and going to the movies in exchange for purchasing a home within the next year."
While you don't need to cut all of the fun out of your current lifestyle, making smarter choices and limiting your spending in areas where you can slim down will make a big difference.
Bottom Line
If homeownership is on your dream list this year, take a good look at what you can prioritize to help you get there. Let's get together today to discuss the best steps you can take to start the process.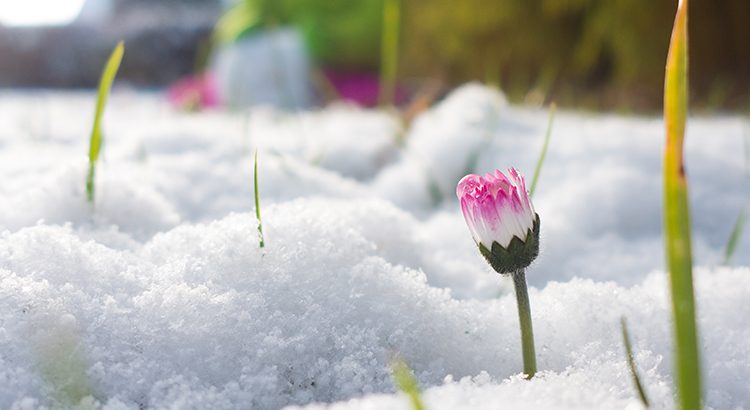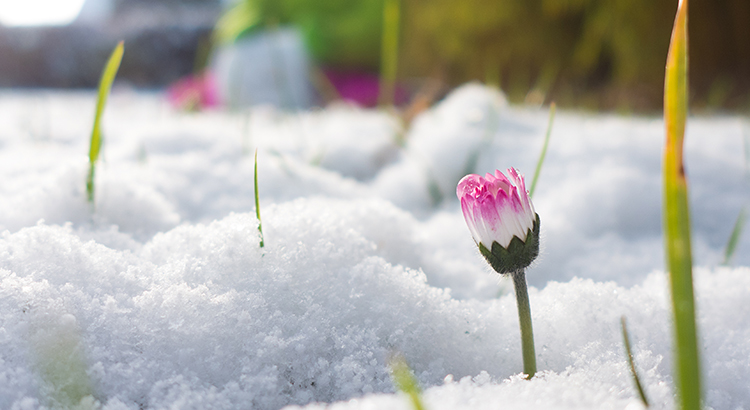 Which month do you think most people who are considering buying a home actually start their search? If you're like most of us, you probably think the surge happens in the spring, likely in April. Not anymore. According to new research, January 2019 was only 1% behind February for the most monthly views per listing on realtor.com.
So, what does that mean? The busiest season in real estate has just begun.
The same research indicates,
"Historically, April launched the kickoff of the home shopping season as buyers would come out of their winter hibernation looking for their new home. However, the spring shopping season now starts in January for many of the nation's largest markets."
With the reality of fewer homes on the market in the winter, and that supply naturally increases as we head to the spring market, waiting for more competition to list in your neighborhood this year might put you behind the curve. Perhaps now is the time to jump into the market.
George Ratiu, Senior Economist at realtor.com says,
"As shoppers modify their strategies for navigating a housing market that has become more competitive due to rising prices and low inventory, the search for a home is beginning earlier and earlier."
There is a lot of speculation in the market about why the search for a home is shifting to an earlier start. The one thing we do know is if you're thinking about buying or selling a home this year, the earlier you get started, the better.
Reminder: When should you sell something? When there is less of that item for sale and the greatest number of buyers are in the market. That's exactly what is happening in real estate right now.
Bottom Line
The new spring market for real estate is underway. If you're considering buying or selling, let's connect, so you have the advantage in this competitive market.