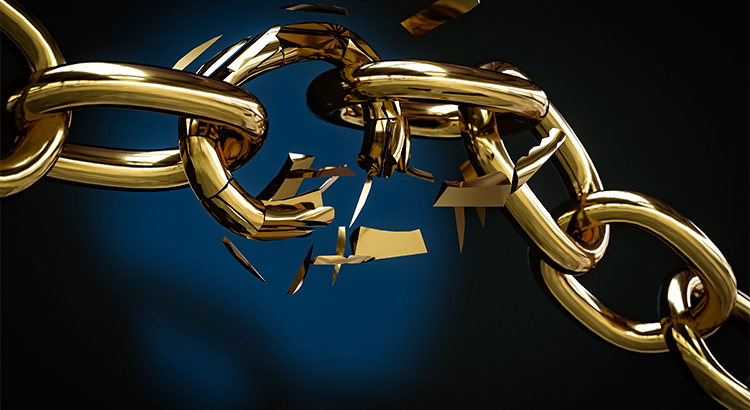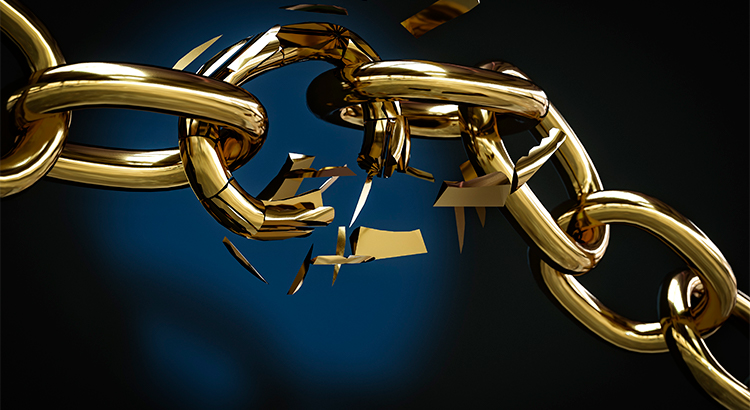 It seems you can't find a headline with the term "housing affordability" without the word "crisis" attached to it. That's because some only consider the fact that residential real estate prices have continued to appreciate. However, we must realize it's not just the price of a home that matters, but the price relative to a purchaser's buying power.
Homes, in most cases, are purchased with a mortgage. The current mortgage rate is a major component of the affordability equation. Mortgage rates have fallen by over a full percentage point since December 2018. Another major piece of the affordability equation is a buyer's income. The median family income has risen by 3.5% over the last year.
Let's look at three different reports issued recently that reveal how homes are very affordable in comparison to historic numbers, and how they have become even more affordable over the past several months.
Here is a graph showing the index going all the way back to 1990. The higher the column, the more affordable homes are: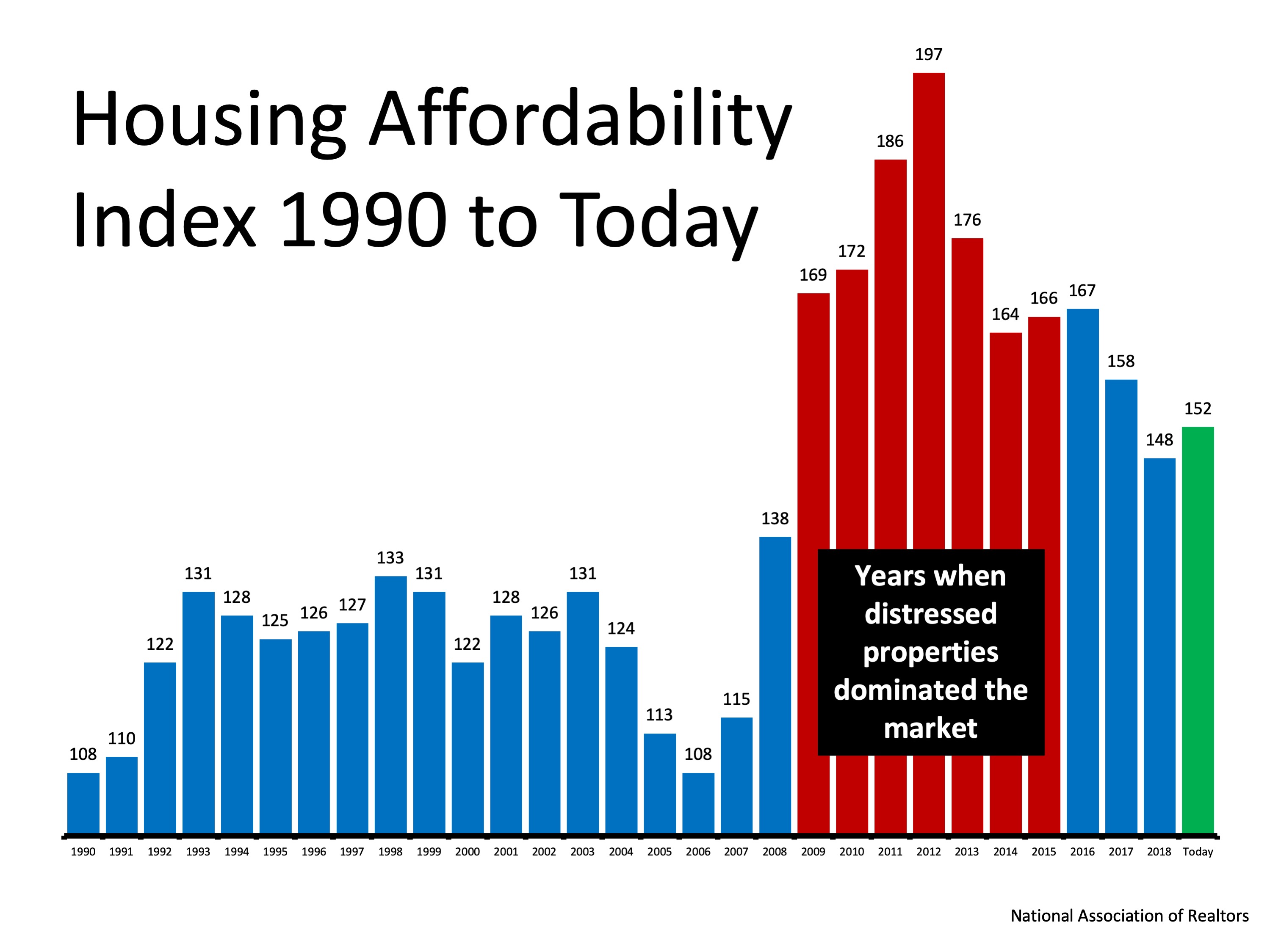 We can see that homes are less affordable today (the green bar) than they were during the housing crash (the red bars). This was when distressed properties like foreclosures and short sales saturated the market and sold for massive discounts. However, homes are more affordable today than at any time from 1990 to 2008.
NAR's report on the index also shows that the percentage of a family's income needed for a mortgage payment (16.5%) is dramatically lower than last year and is well below the historic norm of 21.2%.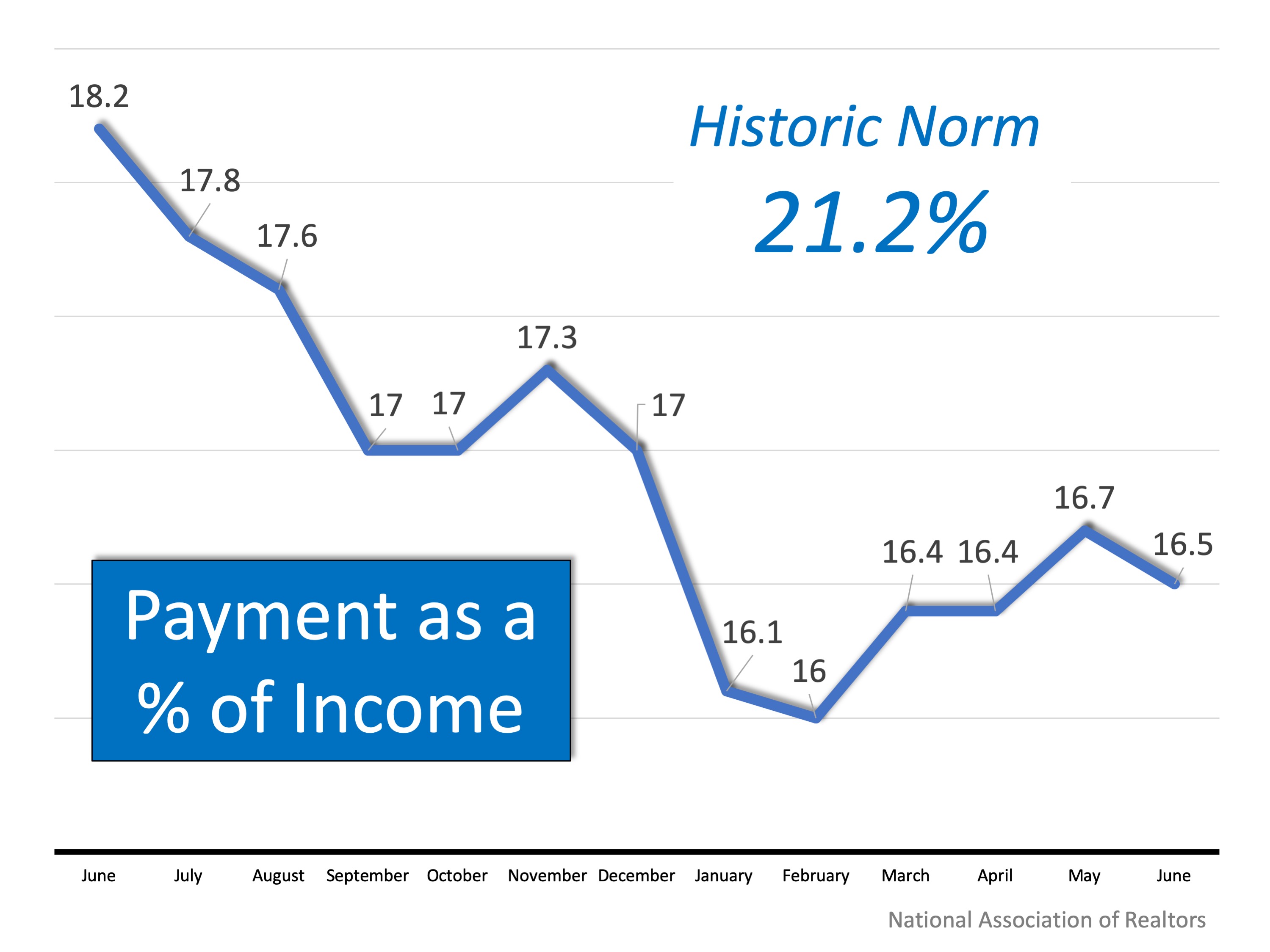 This report reveals that as a result of falling interest rates and slowing home price appreciation, affordability is the best it has been in 18 months. Black Knight Data & Analytics President Ben Graboske explains:
"For much of the past year and a half, affordability pressures have put a damper on home price appreciation. Indeed, the rate of annual home price growth has declined for 15 consecutive months. More recently, declining 30-year fixed interest rates have helped to ease some of those pressures, improving the affordability outlook considerably…And despite the average home price rising by more than $12K since November, today's lower fixed interest rates have worked out to a $108 lower monthly payment…Lower rates have also increased the buying power for prospective homebuyers looking to purchase the average-priced home by the equivalent of 15%."
While affordability has increased recently, Mark Fleming, First American's Chief Economist explains:
"If the 30-year, fixed-rate mortgage declines just a fraction more, consumer house-buying power would reach its highest level in almost 20 years."
Fleming goes on to say that the gains in affordability are about mortgage rates and the increase in family incomes:
"Average nominal household incomes are nearly 57 percent higher today than in January 2000. Record income levels combined with mortgage rates near historic lows mean consumer house-buying power is more than 150 percent greater today than it was in January 2000."
Bottom Line
If you've put off the purchase of a first home or a move-up home because of affordability concerns, you should take another look at your ability to purchase in today's market. You may be pleasantly surprised!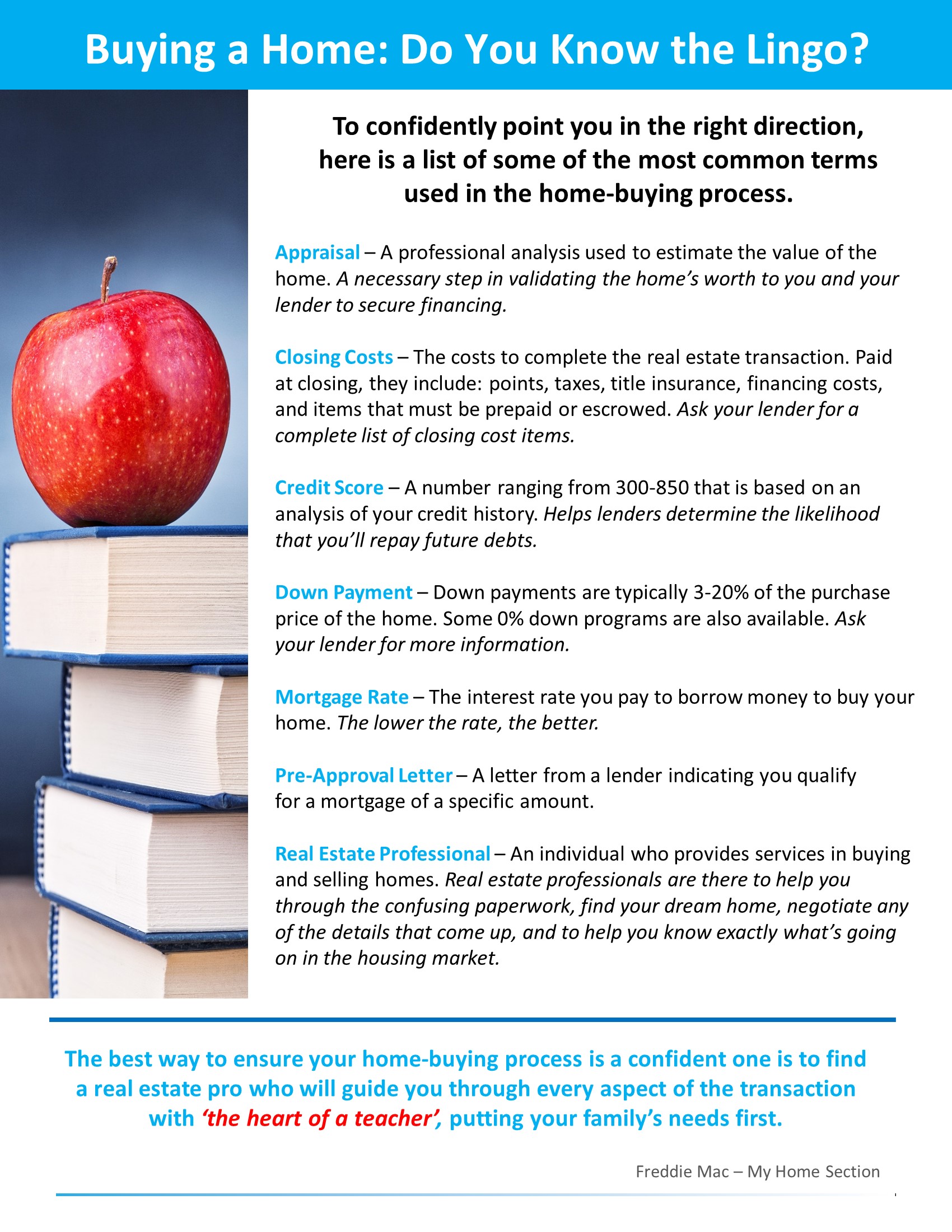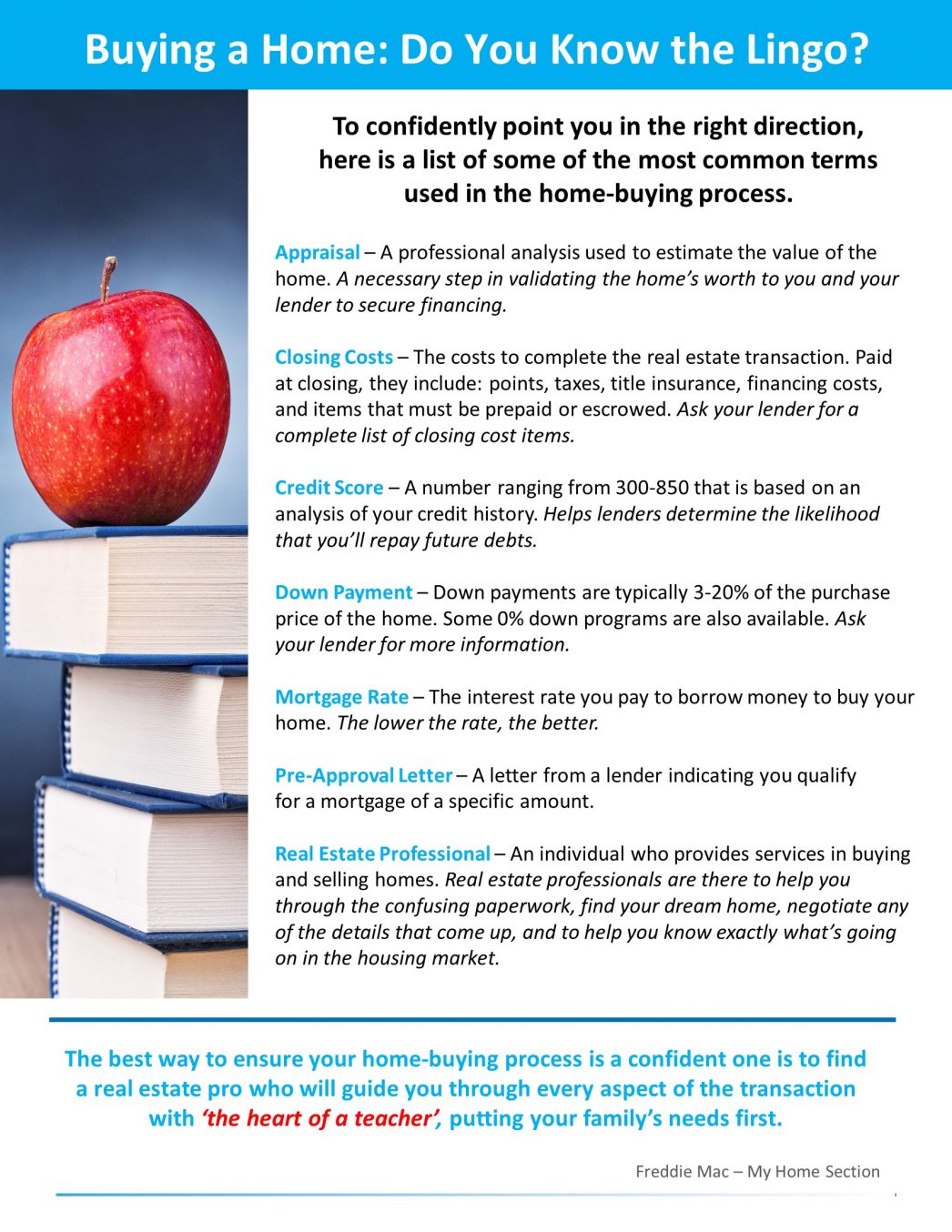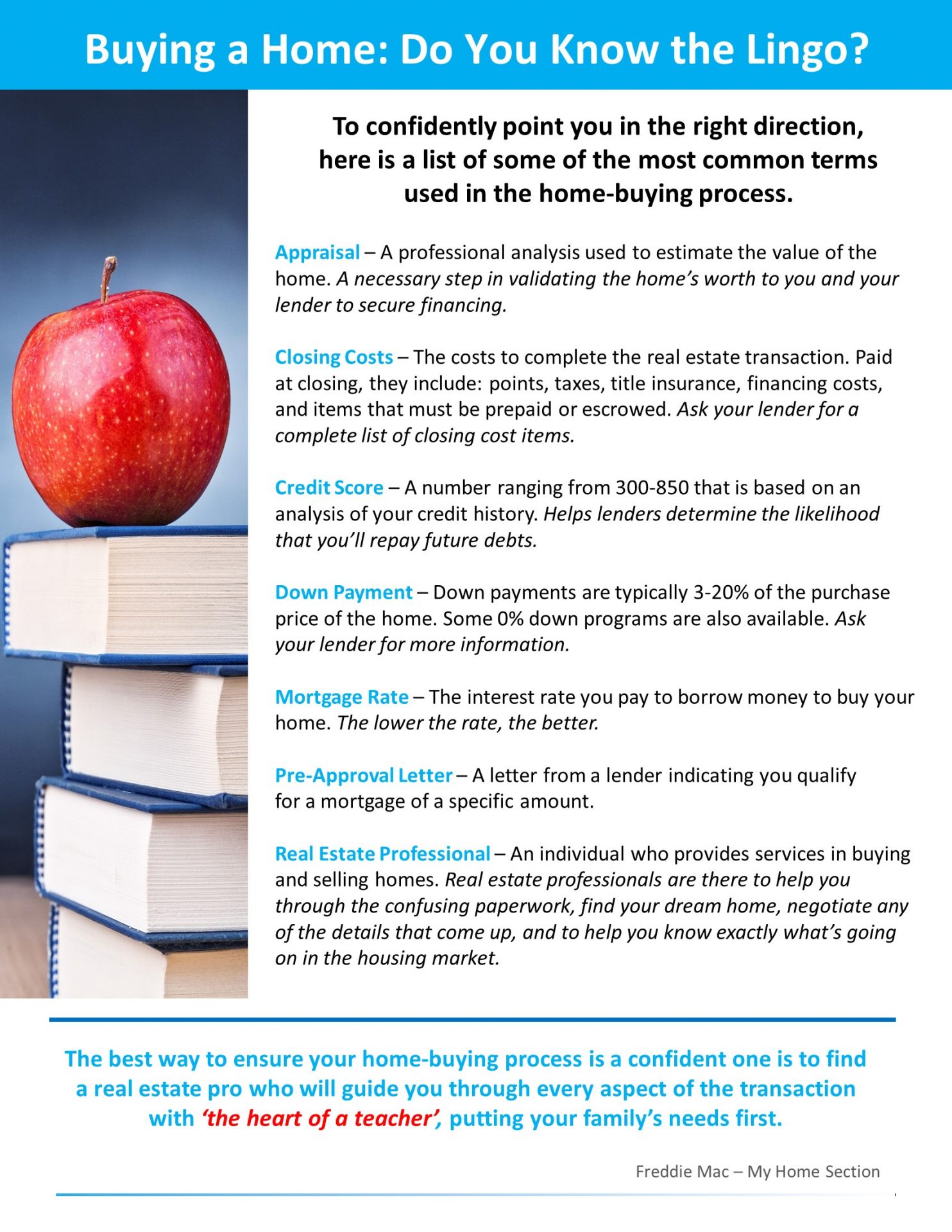 Some Highlights:
Buying a home can be intimidating if you're not familiar with the terms used throughout the process.
To point you in the right direction, here's a list of some of the most common language you'll hear when buying a home.
The best way to ensure your home-buying process is a positive one is to find a real estate professional who will guide you through every aspect of the transaction with 'the heart of a teacher.'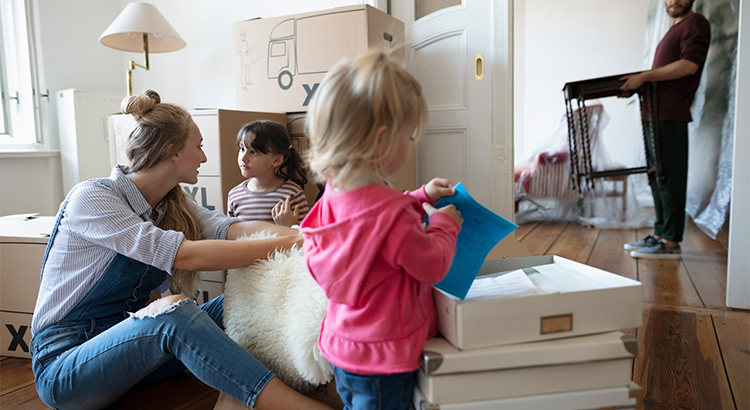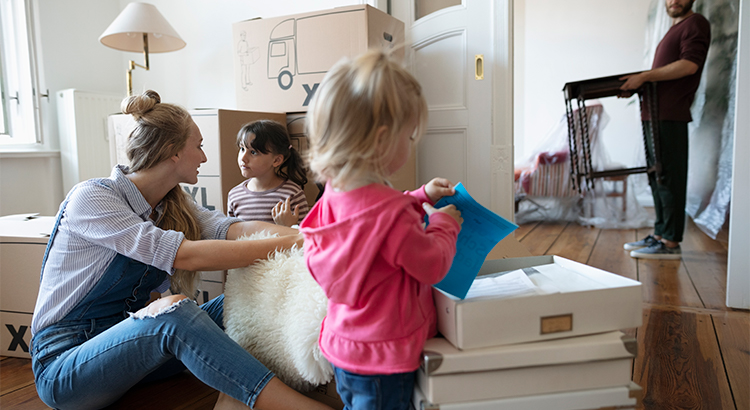 On his personal website, self-made millionaire David Bach makes a striking statement:
 "Not prioritizing homeownership is the single biggest mistake millennials are making." 

He further stated, "Buying a home is an escalator to wealth."
Bach explains:
"Young adults in particular aren't hopping on this escalator, and it's a costly mistake…If millennials don't buy a home, their chances of actually having any wealth in this country are little to none."
He then elaborates on the game of homeownership:
"Start by crunching the numbers…actually do the math…This way, you're really clear on your goals and you won't just say to yourself, 'I'll never afford this!'

A good rule of thumb is to make sure your total monthly housing payment doesn't consume more than 30 percent of your take-home pay."
Bach concludes by saying,
"Oftentimes, buying your first home means you're not buying your dream home…You're just getting into the market."
Bottom Line
Whenever a well-respected millionaire gives investment advice, listeners usually clamor to hear it. This millionaire shares some simple and straightforward insights: "The fact is, you aren't really in the game of building wealth until you own some real estate."
Who is David Bach?
Bach is a self-made millionaire who has written nine consecutive New York Times bestsellers. His book, "The Automatic Millionaire," spent 31 weeks on the New York Times bestseller list. He is one of the only business authors in history to have four books simultaneously on the New York Times, Wall Street Journal, BusinessWeek, and USA Today bestseller lists.
He has been a contributor to NBC's Today Show, appearing more than 100 times, as well as a regular on ABC, CBS, Fox, CNBC, CNN, Yahoo, The View, and PBS. He has also been profiled in many major publications, including the New York Times, BusinessWeek, USA Today, People, Reader's Digest, Time, Financial Times, Washington Post, Wall Street Journal, Working Woman, Glamour, Family Circle, Redbook, Huffington Post, Business Insider, Investors' Business Daily, and Forbes.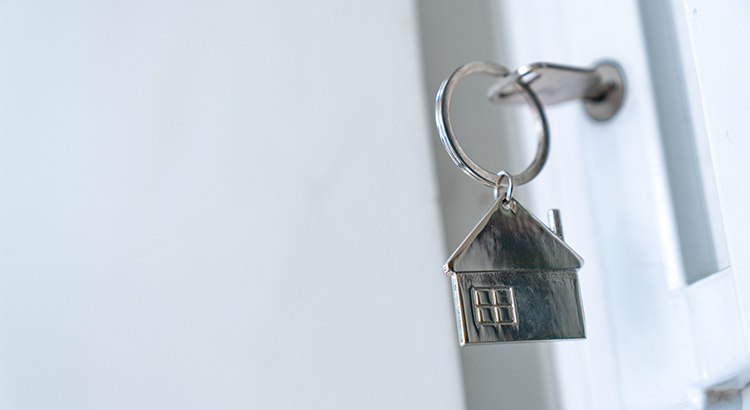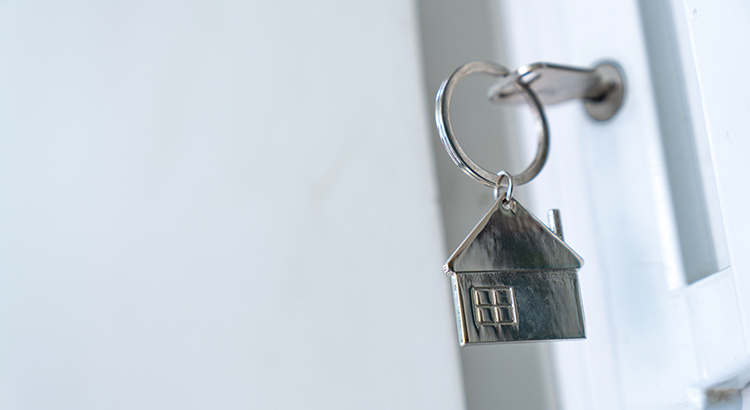 Whether you are a first-time buyer or looking to move up to the home of your dreams, now is a great time to purchase a home. Here are three major reasons to buy today.
1. Affordability
Many people focus solely on price when talking about home affordability. Since home prices have appreciated throughout the past year, they assume homes are less affordable. However, affordability is determined by three components:
Price
Wages
Mortgage Interest Rate
Prices are up, but so are wages – and interest rates have recently dropped dramatically (see #2 below). As a result, the National Association of Realtors' (NAR) latest Affordability Index report revealed that homes are MORE affordable throughout the country today than they were a year ago.
"All four regions saw an increase in affordability from a year ago. The South had the biggest gain in affordability of 6.9%, followed by the West with a gain of 6.0%. The Midwest had an increase of 5.8%, followed by the Northeast with the smallest gain of 1.8%."
2. Mortgage Interest Rates
Mortgage rates have dropped almost a full point after heading toward 5% last fall and early winter. Currently, they are below 4%.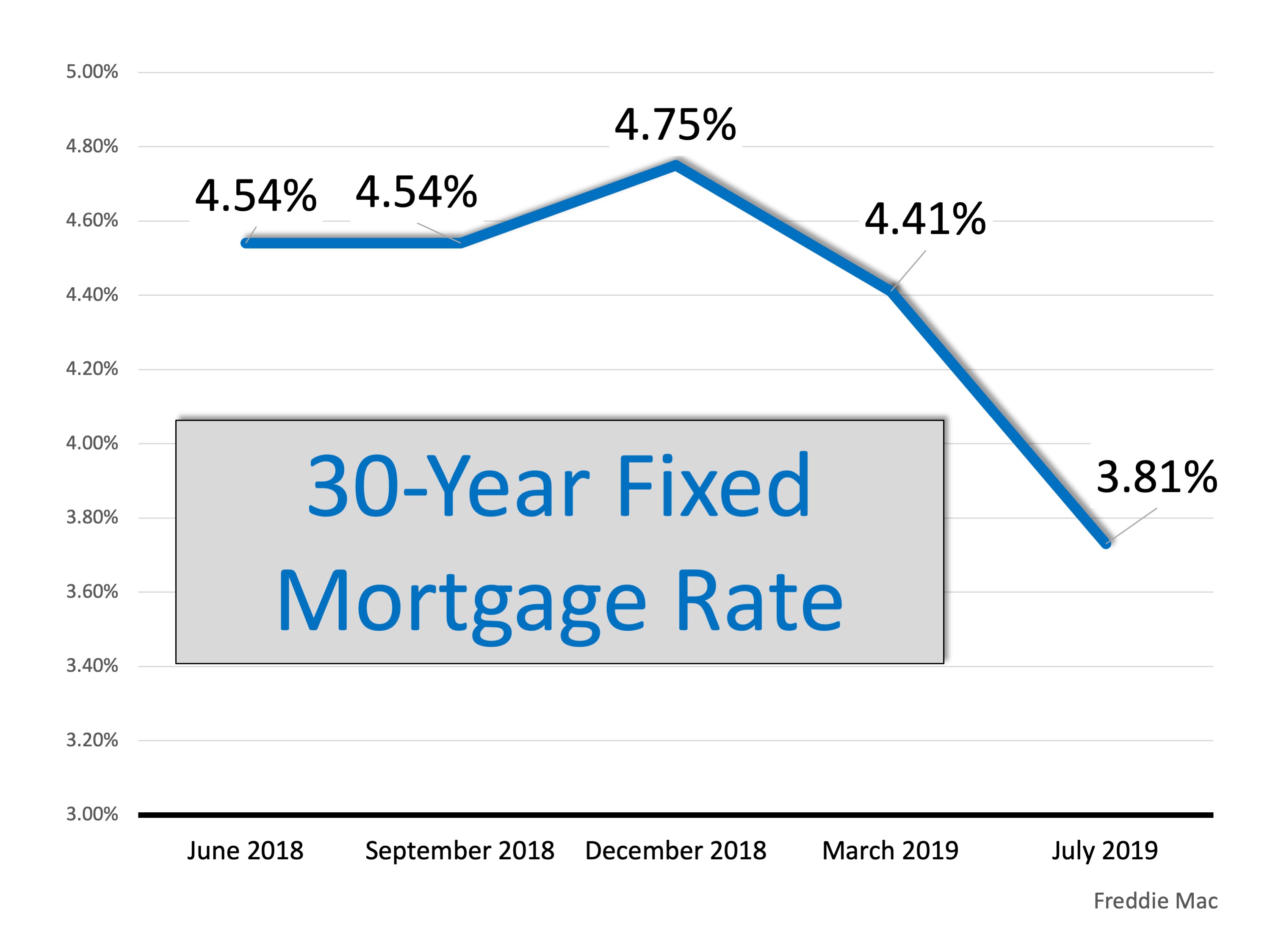 Additionally, Fannie Mae recently predicted the average rate for a 30-year fixed mortgage will be 3.7% in the second half of 2019. That compares to a 4.4% average rate in the first quarter and 4% in the second quarter.
With mortgage rates remaining near historic lows, Fannie Mae and others have increased their forecasts for housing appreciation for the rest of the year. If home price gains are about to re-accelerate, buying now rather than later makes financial sense.
3. Increase Family Wealth
Homeownership has always been recognized as a sensational way to build long-term family wealth. A new report by ATTOM Data Solutions reveals:
"U.S. homeowners who sold in the second quarter of 2019 realized an average home price gain since purchase of $67,500, up from an average gain of $57,706 in Q1 2019 and up from an average gain of $60,100 in Q2 2018. The average home seller gain of $67,500 in Q2 2019 represented an average 33.9 percent return as a percentage of original purchase price."
The longer you delay purchasing a home, the longer you are waiting to put the power of home equity to work for you.
Bottom Line
With affordability increasing, mortgage rates decreasing, and home values about to re-accelerate, it may be time to make a move. Let's get together to determine if buying now makes sense for your family.